You'll Never Guess Whose Idea it Was for Prince Charles and Princess Diana to Kiss on the Royal Balcony
Royal fans remember the moment Prince William and Kate Middleton kissed on the royal balcony following their wedding on April 29, 2011. The two even surprised the crowd with a second kiss.
The Duke and Duchess of Cambridge were not the first royal pair though to share a smooch on the balcony of Buckingham Palace but for William's mother and father, that iconic moment almost didn't happen. Here's whose idea it was for Prince Charles and Princess Diana to kiss on the balcony after they said, "I do."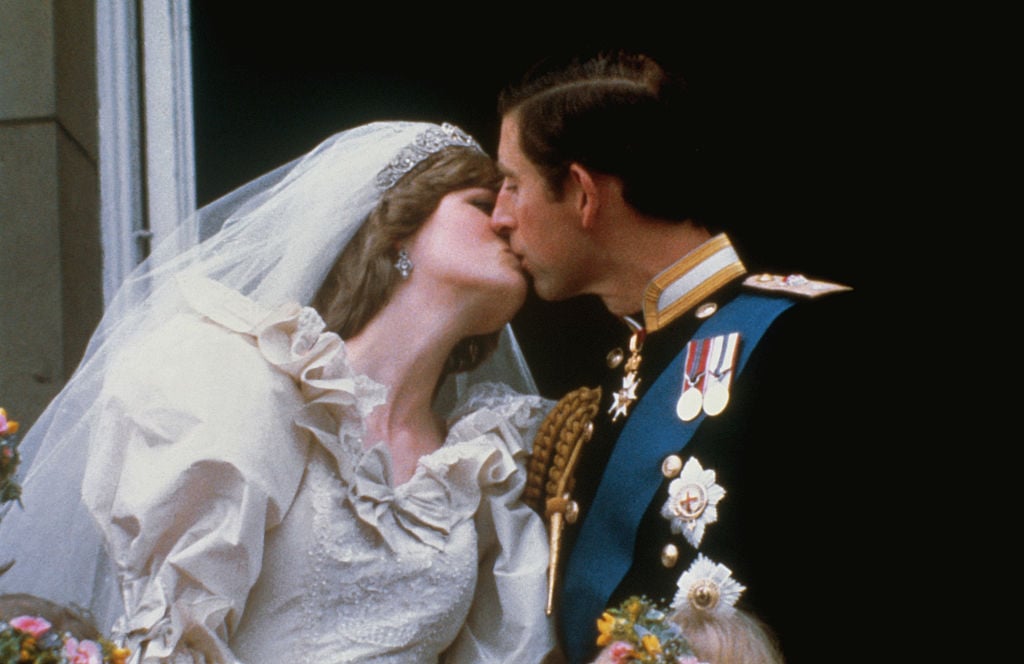 Who came up with the idea for Charles and Diana to kiss?
On July 29, 1981, the Prince of Wales and Lady Diana Spencer tied the knot in a ceremony watched by millions of people around the globe.
Following the lavish affair at St Paul's Cathedral, the two appeared on the balcony of Buckingham Palace and shared a kiss in what started that post-wedding balcony tradition. However, that idea wasn't Charles or Diana's and may have never happened if it wasn't for the heir apparent's younger brother, Prince Andrew. Royal biographer Andrew Morton revealed that it was actually the younger prince's idea.
"On the Palace balcony later, it was Andrew who was responsible for that kiss," Morton said. "As bride and groom waved happily to the hundreds of thousands thronging outside the palace, Andrew urged Charles: 'Give her a kiss!' Big brother obliged, to the delight of the nation."
Prince Andrew teased Diana after she married his brother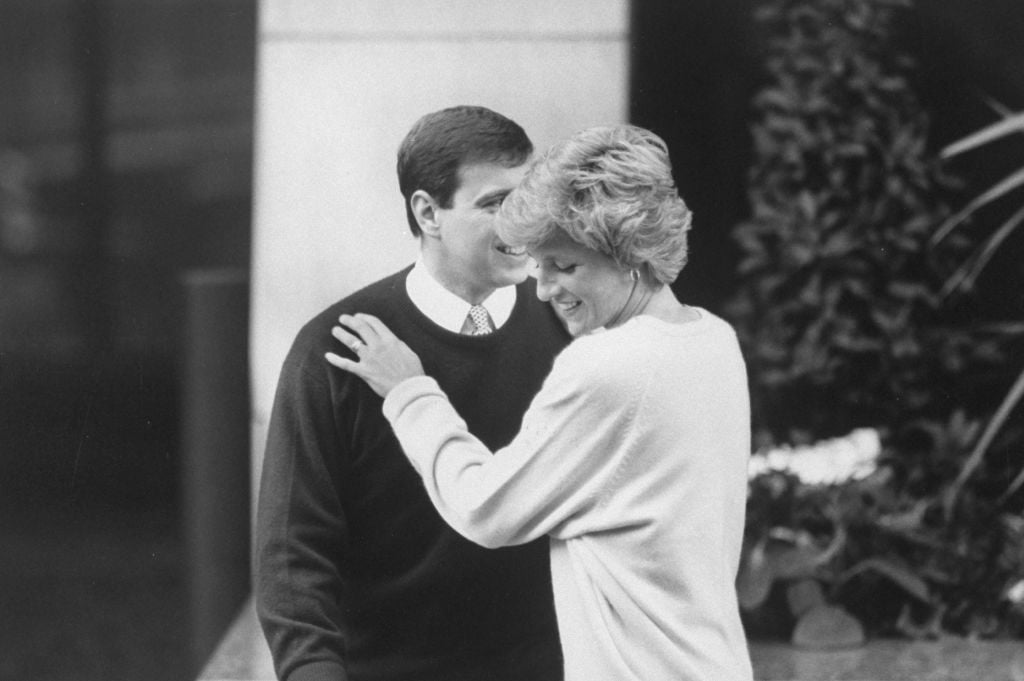 Something that Diana was hoping would have gone unnoticed during her wedding is that she accidentally called Charles the wrong name while they were exchanging vows. The young bride ended up calling the prince by his middle name, Philip.
According to Morton, Andrew did pick up on the miscue and decided to have a little fun with the princess after her blunder.
Morton noted that "During the ceremony, Diana agreed to take the hand of Philip Charles Arthur George when she got her words twisted by mistake."
"It was the wedding of the decade when Charles married Lady Di and Andrew carried the ring to the marriage ceremony televised around the world from St Paul's Cathedral," Morton wrote. "At the Buckingham Palace reception afterwards clown Prince Andrew was on his best form, teasing his new sister-in-law and telling the new Princess of Wales: 'You married my father.'"
Andrew and Fergie's kiss was deliberate for this reason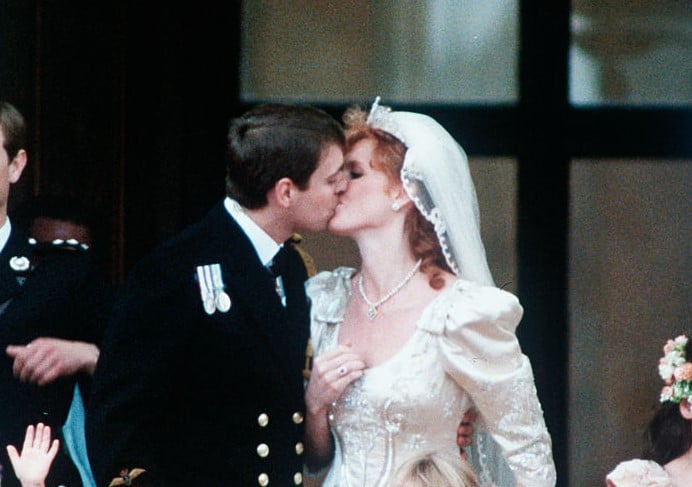 Five years after Charles and Diana wed, Prince Andrew married Sarah Ferguson at Westminster Abbey on July 23, 1986. They too kissed on the balcony of Buckingham Palace but Fergie admitted that wasn't the plan so they deliberately broke the rules.
"That was one hell of a kiss," the Duchess of York recalled in an interview with Oprah Winfrey. "Everyone told us not to kiss on the balcony, so we did it deliberately. We both were so in love."
Read more: The Sad Reason Princess Diana Lost So Much Weight Before Her Wedding