'Younger': When Is Season 6 Going To Premiere and What's Next for Liza and Company?
Ever since Season 5 of Younger ended with Charles and Liza looking concerned and unsure about their future together, fans of the show have been wondering when the new season would start. Well, we have the answer to when you can get ready to watch all-new episodes of the series starring Sutton Foster, Hilary Duff, Debi Mazar, Miriam Shor, Nico Tortorella, Peter Hermann, Molly Bernard, and Charles Michael Davis.
Here's what you need to know about when Younger Season 6 will premiere and what's in store for some of your favorite characters.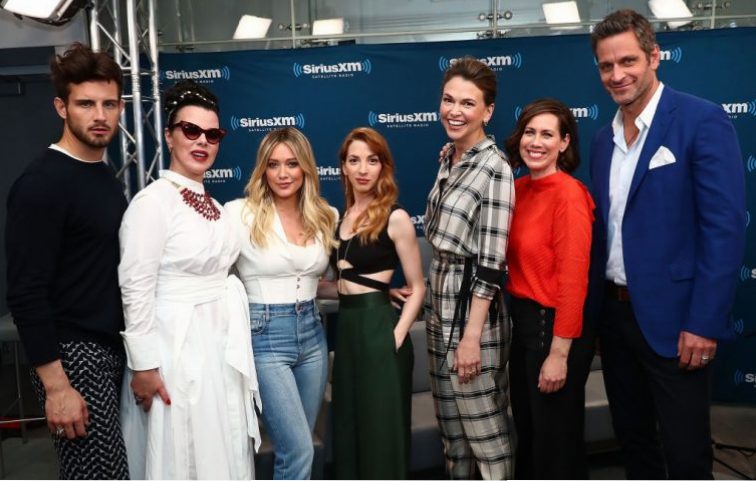 Younger will be staying on TV Land
It was previously reported that the upcoming season of Younger was moving to a new network, but it's actually going to remain on TV Land.
The series was set to move to the Paramount network and show creator Darren Star even released a statement that he was "thrilled to be continuing my journey with Younger on the Paramount Network. [Keith Cox, President of Development and Original Programming for Paramount Network] and his entire team inspire me with their passion and enthusiasm."
That decision was ultimately reversed though as Younger will continue to air on the same channel it has since it debuted in 2015, making it the only scripted series left on TV Land.
When will Season 6 premiere?
Because the two previous seasons of Younger premiered in June, many thought the upcoming season would follow that trend and it has.
On April 9, it was revealed that the all-new season will kick off on Wednesday, June 12, at 10 p.m.
The news was announced by the cast via social media.
What's next for Liza and the gang?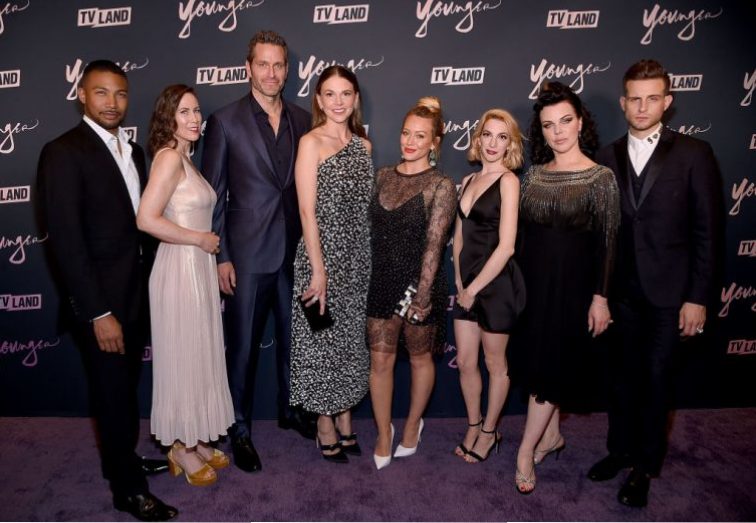 The Season 5 finale delivered some big changes and left fans with more questions than answers. Liza's bestie, Kelsey, replaced Charles as publisher at Empirical; Josh's ex-wife, Claire, showed up at his door several months pregnant; Zane took a job at another company; oh and Diana is one of the few people who still does not know Liza's real age. So how will this all play out in Season 6?
Following the finale Foster, who plays Liza, spoke to ET along with Darren Star about some of what we can expect in the new season.
"Are we going to see Charles in the townhouse in his boxer shorts hanging out in his pajamas while Liza goes to work? How is that dynamic going to affect their relationship? It'll be interesting," Foster said.
"Season six is basically, let's see how this unfolds. The dynamic is going to be different," Star added.
As for Kelsey, Star explained that the new position could present some challenges she didn't expect. He also said we will see some more romance with Diana and Enzo and it will be revealed where Zane works now. Star made it clear that Kelsey's former flame is still very much a part of the show.
And if you're hoping for a Josh and Liza reunion, Star said that remains a very real possibility as a new baby could "bring Liza very much into Josh's orbit,"
Check out The Cheat Sheet on Facebook!