Kate Middleton and More Beautiful Baby Bumps of 2017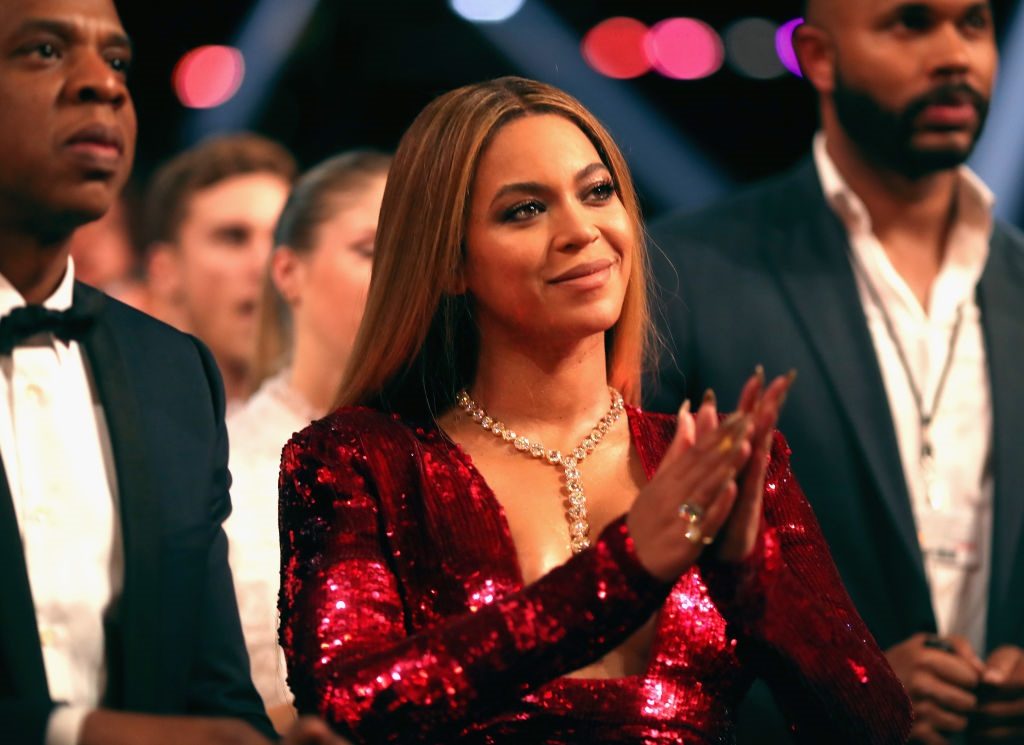 The stork has been working overtime in Hollywood, and now, more than ever, celebrities are proudly displaying their adorable baby bumps rather than hiding them. Showing off their growing bumps has also become a way of announcing to the world that they have a little one on the way.
From sharing maternity shoot photos to an unexpected reveal on the catwalk, here's a list of famous moms who have bared their bumps and shown us you can still look absolutely amazing while pregnant.
1. Beyoncé
In February 2017, Beyoncé made an announcement that sent the internet into a complete frenzy. The singer surprised her fans with a stunning Instagram post of her growing belly and it seemed like nothing was bigger at the time than queen Bey and JAY-Z expecting twins.
The music power couple welcomed Rumi and Sir on June 13, 2017.
Next: Hollywood power couple grows by two
2. Amal Clooney
https://www.instagram.com/p/BQ6drpug6Vd/?hl=en&taken-by=amalclooney
Amal and George Clooney tied the knot in 2014 and three years later news broke that they were expecting twins. The human rights lawyer kept her style chic as ever while sporting her baby bump.
The couple's son, Alexander, and daughter, Ella, were born on June 6, 2017.
Next: Another songstress shows off baby bump
3. Ciara
Another songbird who announced she was pregnant for the second time via Instagram was Ciara.
In October 2016, the singer shared that she was expecting her second child, and first with husband Russell Wilson. The singer was never shy about posting pics of her beautiful baby bump during her pregnancy, and her fans couldn't get enough.
Sienna Princess Wilson was born on April 28, 2017.
Next: Entrepreneur preggers with third baby 
4. Jessica Alba
On July 17, 2017, Jessica Alba revealed that she and hubby, Cash Warren, were expecting a new addition to their family. The actress took to social media and had her daughters assist her with the announcement of baby No. 3.
Alba and Warren welcomed their two other children, Honor and Haven in 2008 and 2011.
Next: Tennis star bares more than just her bump
5. Serena Williams
During her pregnancy, Serena Williams shared plenty of baby bump pics with and without her clothes on and looked fabulous in every one of them.
The tennis superstar gave birth to her first child with Reddit co-founder Alexis Ohanian on Sept. 1, 2017.
Next: Victoria's Secret Angel expecting another angel
6. Behati Prinsloo
Less than a year after welcoming their first child, Dusty Rose Levine, into the world, Behati Prinsloo and Adam Levine announced that they were expecting baby No. 2!
Just as she did with her first pregnancy, Prinsloo got busy showing off her bump in bikini pics.
Next: Add another member to the WWE family.
7. Brie Bella
Former WWE Superstar Brie Bella documented much of her pregnancy for her followers on Instagram, leaving no shortage of photos in which she was flashing her baby bump.
She gave birth to Birdie Joe Danielson on May 9, 2017.
Next: Wonder Woman has a new "wonder" in her life.
8. Gal Gadot
On Nov. 6, 2016, actress Gal Gadot announced that she and her husband, Yaron Versano, were expecting their second baby. The Wonder Women star appropriately captioned that post, "So excited to share this wonder with you." She shared more shots of her growing bump, along with some other great captions, over the next several months.
Their second daughter, Maya, was born on March 19, 2017.
Next: Dancing pro documents when baby will arrive
9. Peta 
Murgatroyd
Dancing with the Stars pro Peta Murgatroyd kept her fans on social media up to date on when her little one was set to arrive. 
She and fellow dancing pro Maksim Chmerkovskiy announced their first child, Shai Aleksander Chmerkovskiy, was born on January 4, 2017. Perhaps he'll turn out to be a ballroom dancer just like his parents.
Next: Model debuts bump on catwalk
10. Irina Shayk
Pregnant Irina Shayk spotted covering up baby bump at Disneyland https://t.co/UlGOhpK5g9 pic.twitter.com/PnhOZJHin7

— Daily Mail Celebrity (@DailyMailCeleb) February 23, 2017
No one can show off a baby bump quite like Irina Shayk. The model actually debuted hers while strutting her stuff on the runway at the Victoria's Secret Fashion Show. Yes, seriously. She was already in her second trimester when she decided to do the big reveal.
She and Bradley Cooper welcomed Lea De Seine Shayk Cooper on March 21, 2017.
Next: A red carpet for two
11. Natalie Portman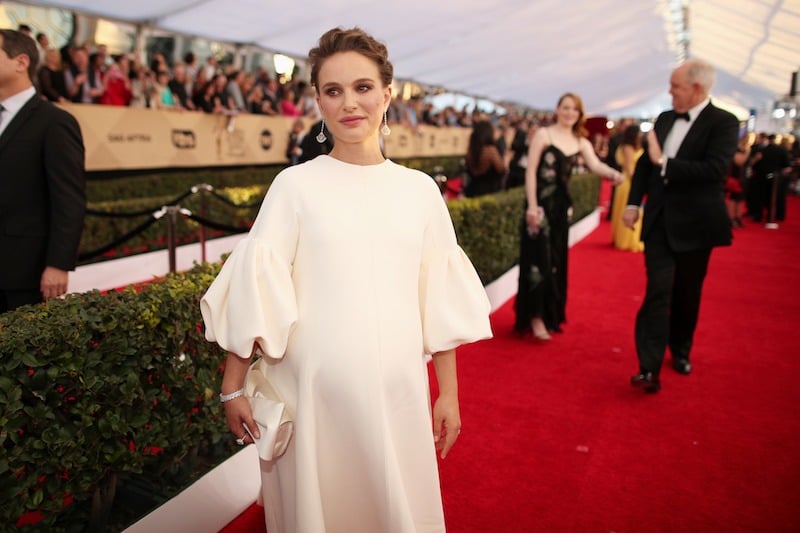 Natalie Portman showed off her baby bump on various red carpet appearances during the 2017 award season. She  husband Benjamin Millepied welcomed their daughter, Amalia, in late February.
Amalia is the couple's second child together.
Next: Victoria's Secret beauty stuns with pregnancy announcement.
12. Rosie Huntington-Whiteley
On Feb. 9, 2017, Rosie Huntington-Whiteley shared via social media that she and fiancé Jason Statham were expecting their first little one together. The model posed on a white sand beach in a bikini and looked just as gorgeous as she has in any photo shoot.
The pair welcomed their son, Jack Oscar Statham, on June 24, 2017.
Next: Designer catches some rays, dreams of margaritas
13. Lauren Conrad
The former Hills and Laguna Beach star shared a shot of her belly as she soaked up some sun on a beach in March 2017. 
LC's first child, Liam James Tell, came into the world on July 5, 2017.
Next: Hills' alum have baby fever
14. Whitney Port
Another former Hills star, Whitney Port, shared a shot of her tiny bump via Instagram when she announced that she was expecting on Feb. 9, 2017.
Her son, Sonny Sanford Rosenman, was born on July 27, 2017, and who knows? Maybe he'll have some playdates with LC's son in the future.
Next: All eyes on the royal bump
15. Kate Middleton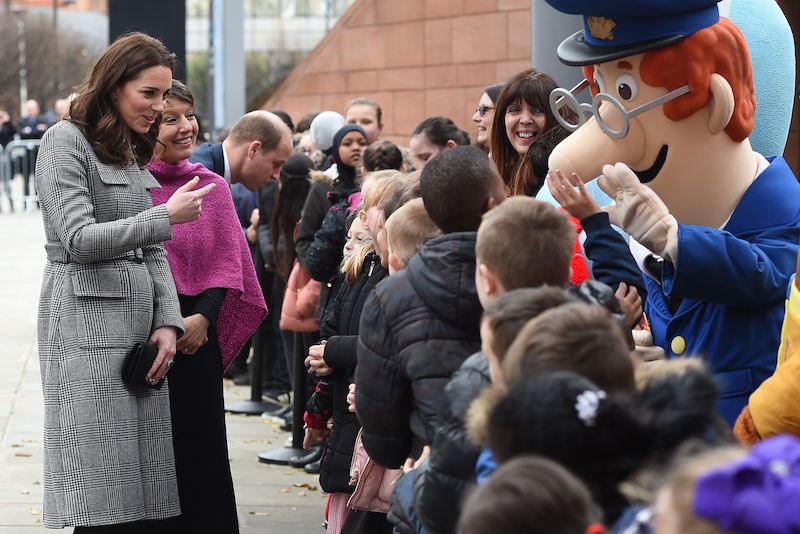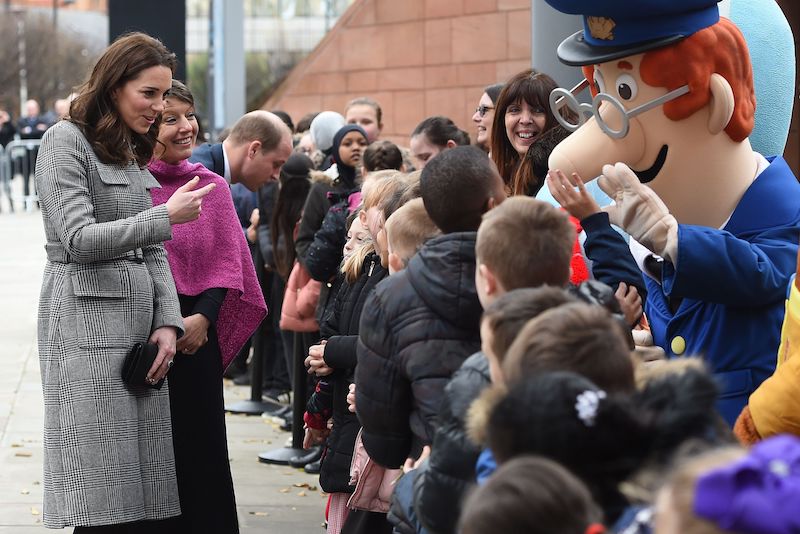 We couldn't leave out the most famous of all the baby bumps, as Kate Middleton debuted her tiny bump at an event in October 2017, one month after announcing she and William were expecting baby No. 3.
The Duke and Duchess of Cambridge welcomed their first child, Prince George, into the world on July 22, 2013, followed by Princess Charlotte on May 2, 2015.
Follow Michelle Kapusta on Twitter @philamichelle.
Read more: From Jennifer Garner to Olivia Wilde: Popular Celebrities Who Have Gotten Hilariously Real About Motherhood
Check out The Cheat Sheet on Facebook!