Your Favorite 25 Child Stars: Where Are They Now?
Hollywood has churned out many child stars. A few of them have made a lot of money by becoming household names, whole others were quickly forgotten once they got older. But it's not all doom and gloom for child stars. There are many who simply go on to pursue different careers, and that's the reason why you don't hear from them anymore. Others are actually still acting today, but are just taking on much smaller roles.
So what exactly happened to the child stars you loved growing up? Here's a look at your 25 favorite child stars and where they are today.
1. Anna Chlumsky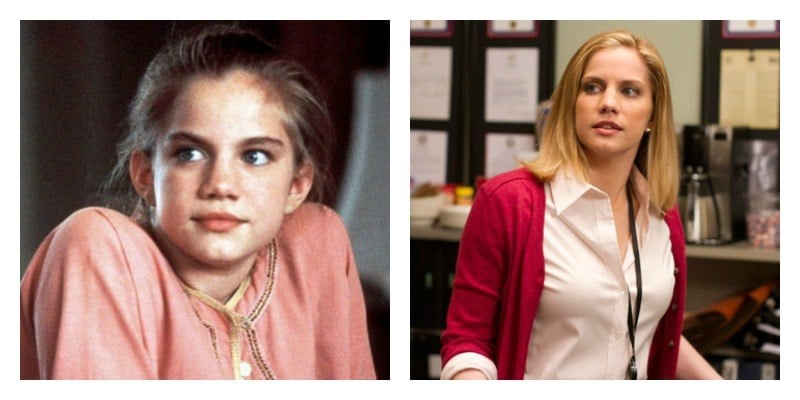 The actress played little Vada in My Girl with Macaulay Culkin. She continued acting, but wasn't in any films as big as My Girl. Anna Chlumsky is one of those child stars you might have forgotten about, but she has been doing just fine. She has continued acting over the years and was recently on the hit show, Veep.

2. Mara Wilson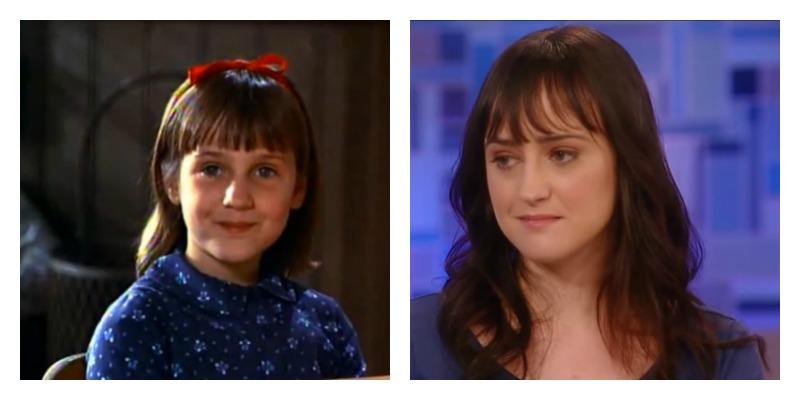 You probably remember the adorable little actress from Matilda, Mrs. Doubtfire, and Miracle on 34th Street. After her streak of '90s movies, her acting career slowed down. So what is she up to now? Well, she wrote a book called, Where Am I Now?: True Stories of Girlhood and Accidental Fame. She told NPR that she actually wished she had stopped acting after Matilda.
Sometimes I wish I had stopped [acting] after Matilda because I think that that was really the peak for me. There wasn't really anywhere that I could go from there. So I think that I was already starting to age out of acting. … I think it would have been a good time to re-evaluate things. But I think that after my mother died, I felt like I had to keep going because film was the only constant in my life. …
The actress made a modest return to the industry. She currently does the voice for Jill Pill in BoJack Horseman. 
3. Jerry O'Connell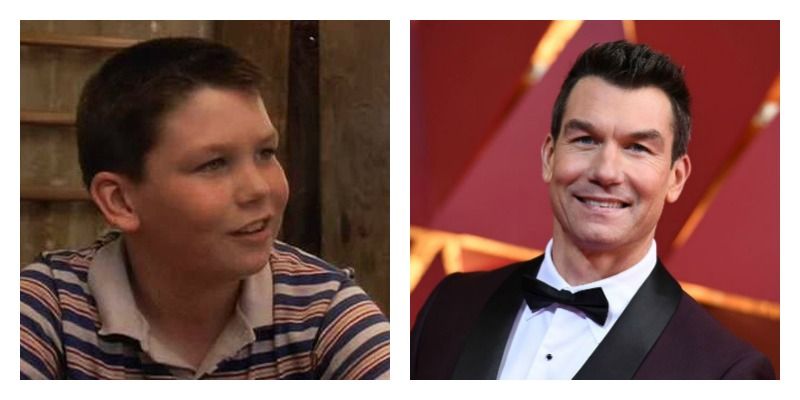 The actor's first role was playing the chubby Vern in Stand by Me at just 12-years-old. He has been working steadily ever since and had one of the most shocking physical transformations. A lot of his projects are more comedic like Burning Love. He's also in Jerry Maguire. The actor is still jumping between projects and does small roles on television.
4. Drew Barrymore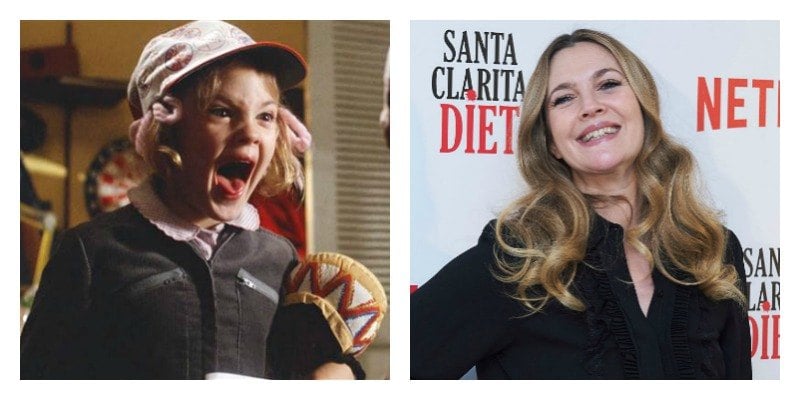 The actress' first big movie was E.T. the Extra-Terrestrial at 7-years-old. She continued to star in movies like Firestarter. Now, she's a powerful producer and actress. Her newest project is Santa Clarita Diet on Netflix, where she plays a suburban mother who goes through a big change.
5. Haley Joel Osment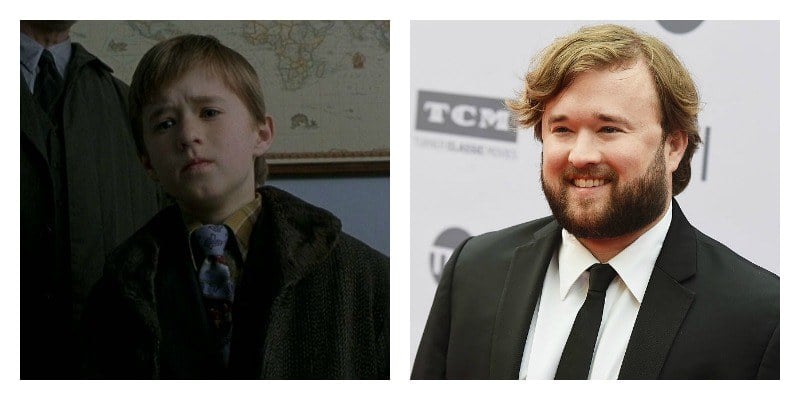 The actor played Cole in The Sixth Sense when he was 11 years old. He was so good in the film that he was nominated for an Oscar. Many might think the actor disappeared from the public eye after the film, but he's still working. He recently had reoccurring roles in Comedy Bang! Bang! and The Spoils Before Dying.
6. Macaulay Culkin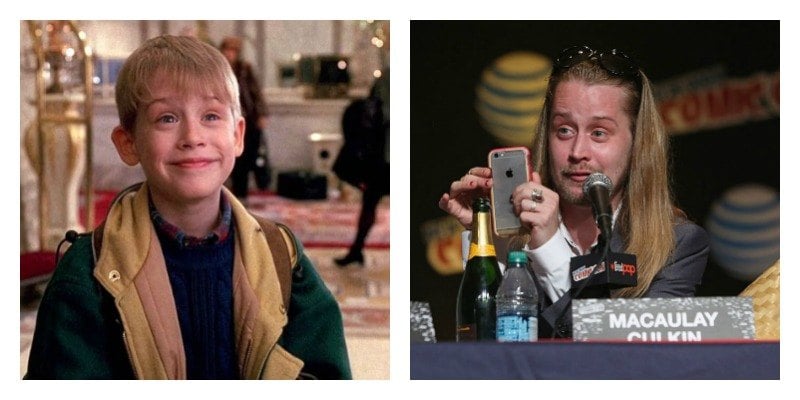 The actor is recognized for starring in the Home Alone movies, My Girl, Richie Rich, and more. This was all when he was around 10 years old. He did transition to more adult, darker roles like his part in Party Monster in 2003.
In real life, the actor was arrested after being caught with pills and marijuana in 2004. More recently, the actor has been able to steer clear of trouble. He was getting steady work on Robot Chicken where he voiced different characters up until 2010. He was also on The Jim Gaffigan Show in multiple episodes through 2016.
7. Jonathan Lipnicki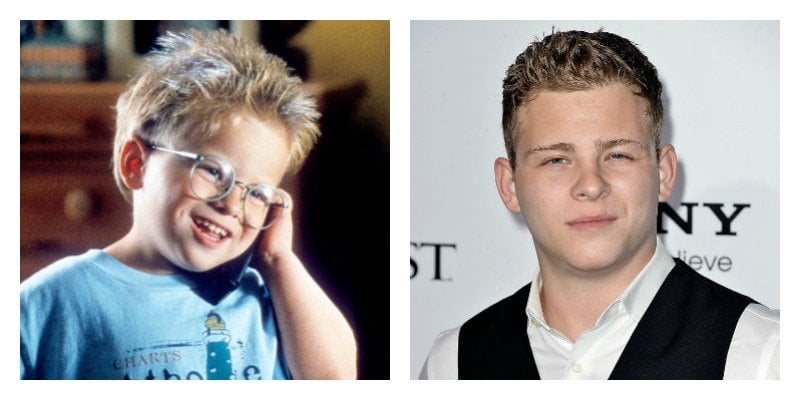 The young actor was little Ray in Jerry Maguire. He also starred in the family movies, Stuart Little and The Little Vampire. Jonathan Lipnicki was also on television, most notably on The Jeff Foxworthy Show. So where is the actor now?
He's still keeping busy acting and played Chaz in Interns of F.I.E.L.D. He also has multiple movies in post-production. Sadly, it seems like a lot of his roles are smaller and his bigger roles, are in projects that aren't as well known.
8. Danny Bonaduce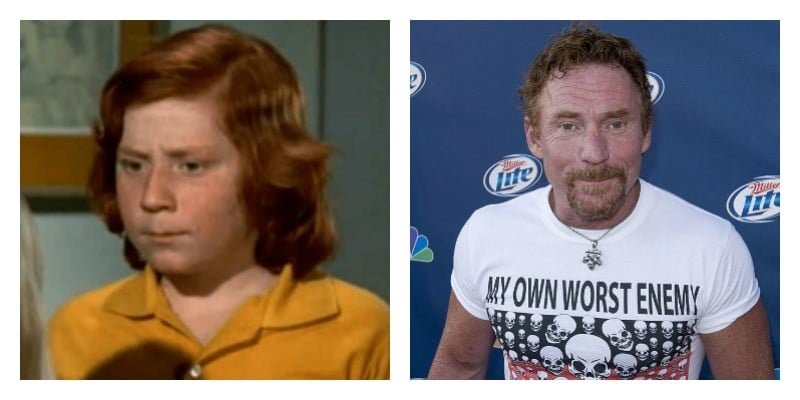 The actor played Danny Partridge back in the 70's on The Partridge Family and also had a role in Goober and the Ghost Chasers. After that, he appeared on television as himself on shows like Hollywood Squares. Now he's a radio host and has a morning show.
9. Thora Birch
The young actress was on shows like Day by Day and Parenthood, but her most recognizable role was probably as Dani in Hocus Pocus. The child actress successfully transitioned into adult roles as she became a teenager. She was in Ghost World and American Beauty. 
However, her career took a turn when she started getting fired from roles due to her father, who was also her manager. He would reportedly get into arguments with her costars. Her career has significantly slowed down, but she is still acting. She most recently was on two episodes of Colony.
10. Thomas Brodie-Sangster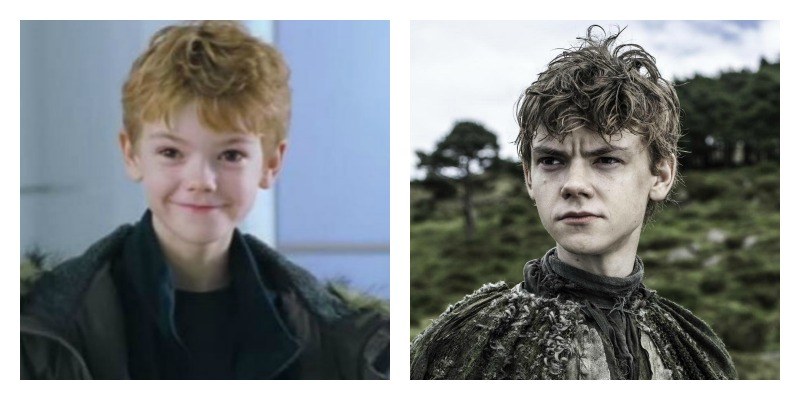 You probably remember the child actor as the lovesick little Sam in Love Actually. The British actor has continued to work in the industry and including his role voicing Ferb on Phineas and Ferb. Years later, he has made it into big projects like Game of Thrones and even had a small part in Star Wars: The Force Awakens. He also got a role in the Maze Runner movie series.
11. Mary-Kate and Ashley Olsen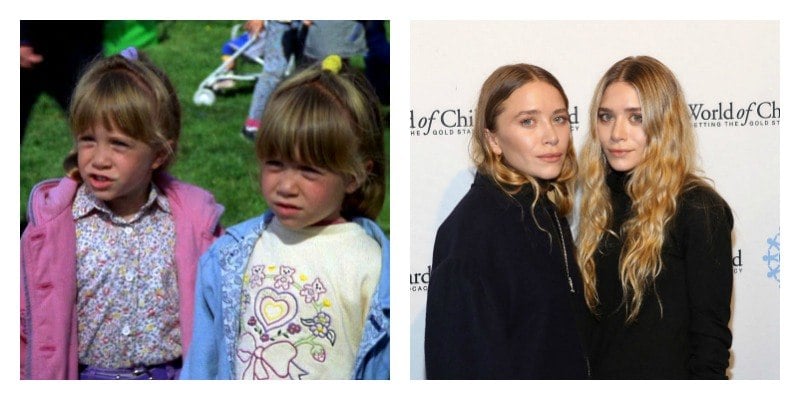 The twins had a career that child stars can only dream of, by turning their success into an empire. They started out taking turns playing Michelle on Full House. After that, they made multiple straight-to-video movies and TV movies together. Eventually, their movies made it to the theater like the film, It Takes Two. The twins also got television series like Two of a Kind, So Little Time, and Mary-Kate and Ashley in Action!
Eventually, their acting careers slowed down. Ashley's last role was in 2010. Mary-Kate kept working in the industry, and even got a reoccurring role in Weeds and in the film, Beastly. Now, the twins keep busy with their clothing line, The Row.
12. Jake Lloyd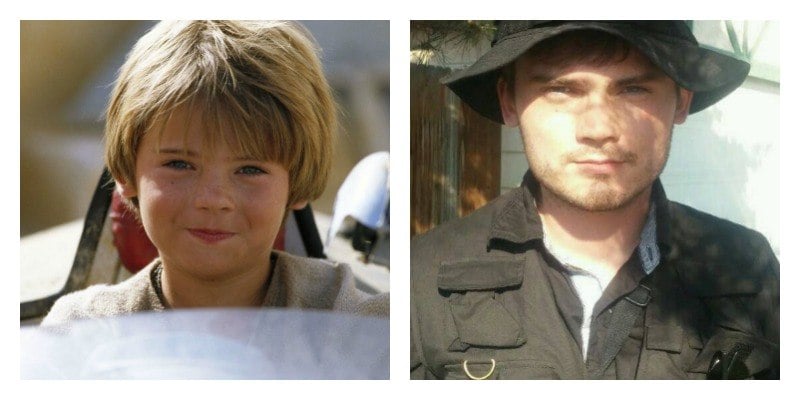 Most know him as little Anakin Skywalker in Star Wars: The Phantom Menace, which is not really a good thing since the prequels are pretty much hated amongst the Star Wars fandom. Jake Lloyd was also in the Christmas movie, Jingle All the Way.
After Star Wars, the actor did some voice-over work for video games, but pretty much stopped working after that. So where is he now? Well, things have been rough for the actor. He was in jail after being in a police car chase and in 2016, he was transferred to a psychiatric center to get treatment for schizophrenia, according to TMZ.
13. Todd Bridges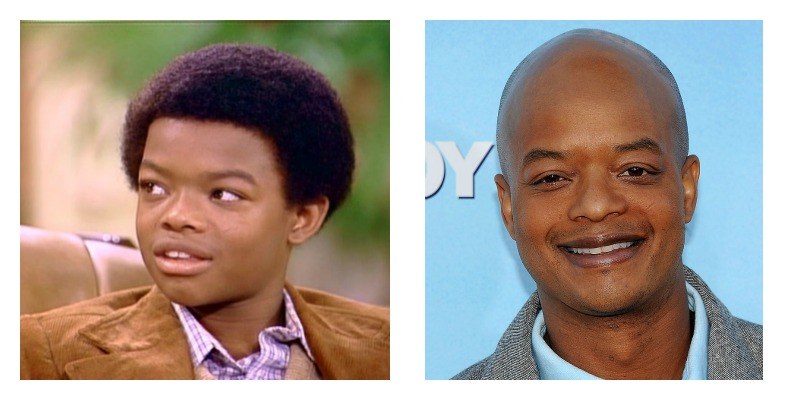 The young actor played Willis on Diff'rent Strokes, who is a big reason why we have the catchphrase, "Whatcha talkin' bout, Willis?" Before that, Todd Bridges was in Roots and Fish, and while he has continued acting, he's been in smaller projects.
Years after his success as a child star, the actor opened up about being sexually abused as a child and his struggle with addiction. He's now the only surviving main cast member of Diff'rent Strokes. 
14. Lindsay Lohan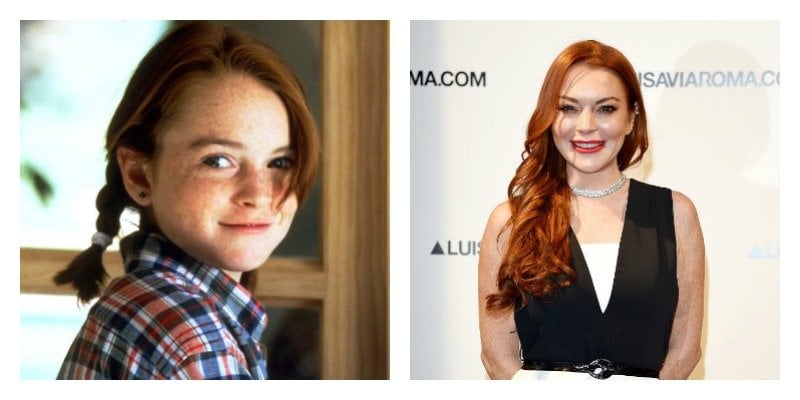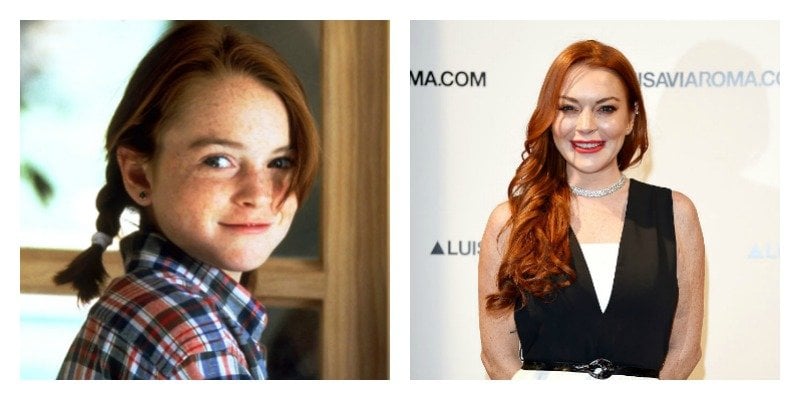 The redhead is one of many child actors who grew up in the public eye, only to have her career decline just as publicly. She starred in The Parent Trap remake when she was 11 years old. She worked pretty steadily after that and eventually starred in the popular comedy, Mean Girls.
But her personal life took a turn when she started getting arrested. Her first arrest was in 2007 for driving under the influence. She continued to get arrested for drug-related crimes and for violating her probation. In 2011 she was accused of stealing a $2,500 necklace, a claim she later pled guilty to.
The once leading lady is now taking smaller, cameo roles on shows like 2 Broke Girls. Many people in the industry know that it's too big of a risk to hire her for anything else.
15. Alisan Porter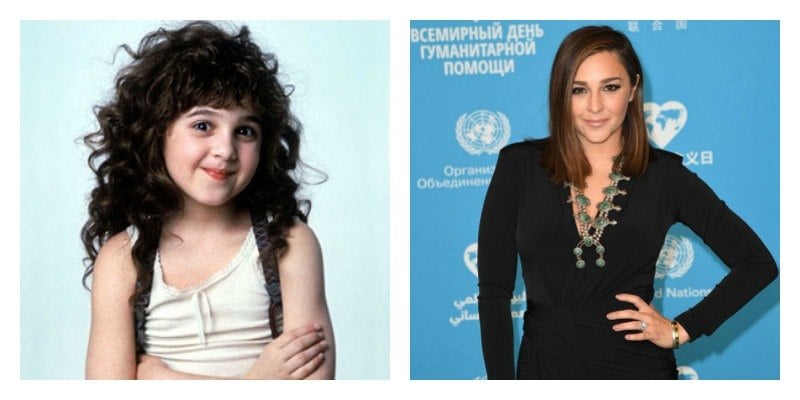 The young actress starred as the titular character in the John Hughes film, Curly Sue. The big role, however, didn't launch her career. She only had four more credits after the movie and quit acting in 2008.
So where is she now? Alisan Porter surprisingly popped up in 2016 on The Voice and actually won! She is now working on an album.
16. Fred Savage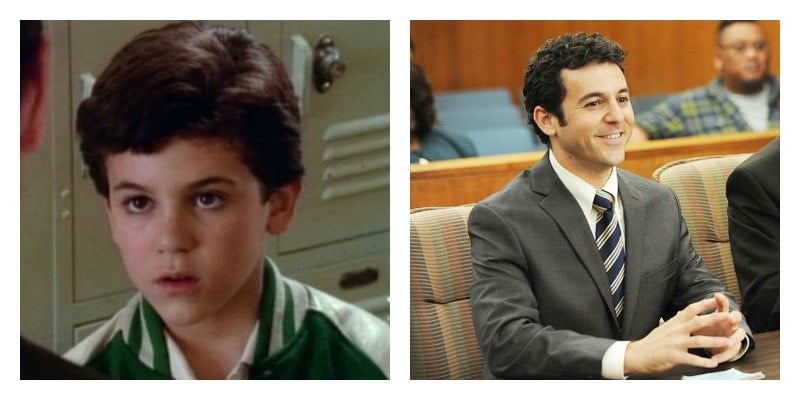 The Wonder Years was about a family living during the late '60s. The show was narrated by and told from Kevin's point of view, who was played by Fred Savage. After the show, the actor continued jumping from TV show to TV show. He was recently on The Grinder with Rob Lowe, which was canceled.
17. Amanda Bynes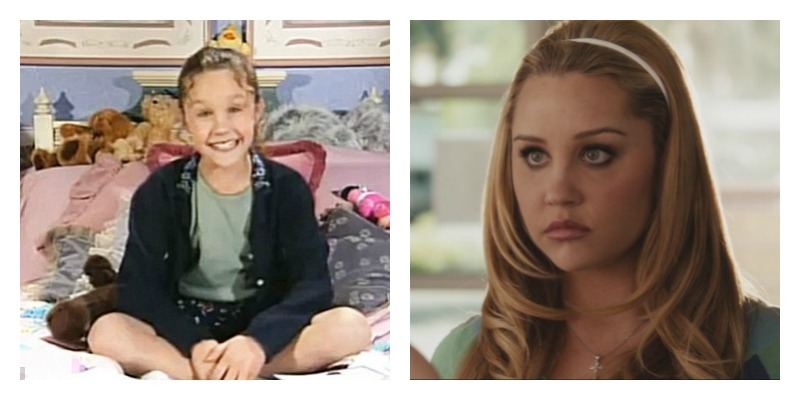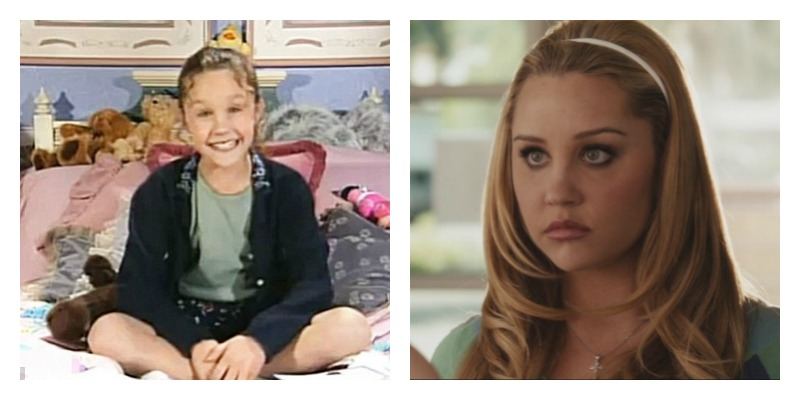 The funny girl started out on All That on Nickelodeon. She did so well on the sketch comedy show that she got her own program, The Amanda Show. Her hot streak continued into her teenage years when she got to star in the TV show, What I Like About You. 
Amanda Bynes then started getting movie roles in Hairspray, Sydney White, and finally, Easy A. Sadly, the 2010 movie was her last after she started showing signs of having a troubled personal life. In 2012 she was arrested for a DUI, in 2013 she was charged with driving with a suspended license, and later, she was accused of throwing a bong out of her window and was arrested.
Today, you don't hear much about Bynes. This is because she is reportedly pursuing a career in fashion and is going to school.
18. Freddie Highmore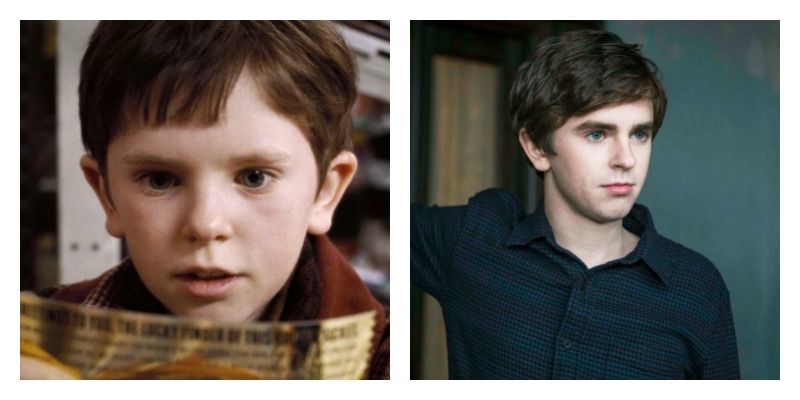 You probably recognize young Freddie Highmore from Charlie and the Chocolate Factory, August Rush, and The Spiderwick Chronicles. The actor has kept pushing on since then. Now you can catch him playing the young Norman Bates in Bates Motel.
19. Hallie Eisenberg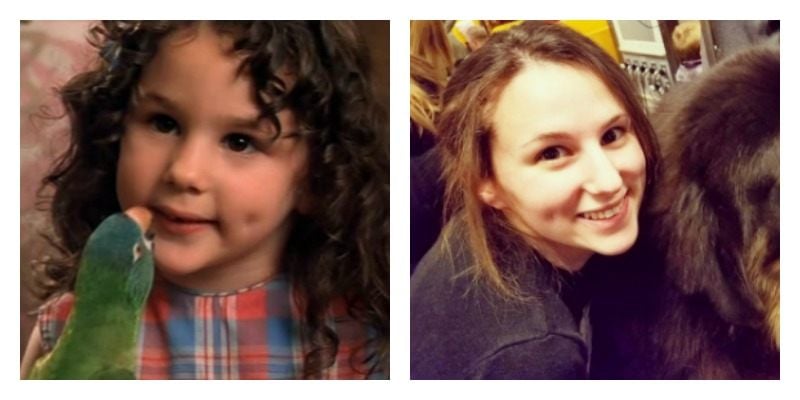 The young actress starred in Pepsi commercials before making it to movies. She was in Paulie and Bicentennial Man, but she decided to bow out of the business after doing the 2010 movie, Holy Rollers with her brother Jesse. She went to college that year and has yet to make an acting comeback.
20. Charles Korsmo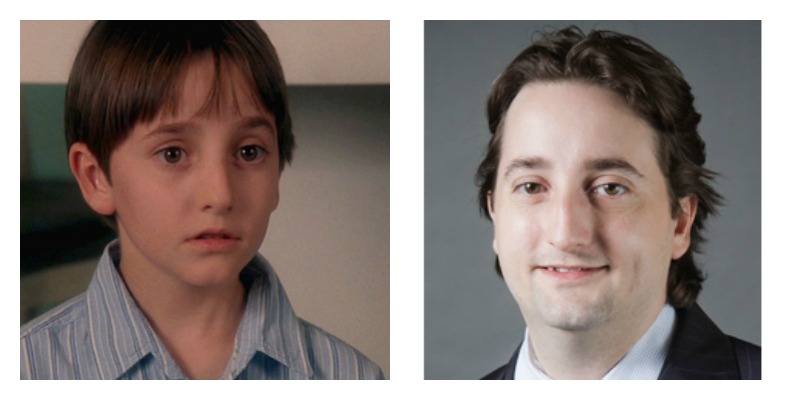 He used to be known as "Charlie" Korsmo when he was starring in movies like Hook. The young actor only has seven credits to his name. His last film was when he was a teenager playing William in Can't Hardly Wait. 
So where did he go? Well, he's now an Associate Professor of Law at Case Western Reserve University.
21. Taran Noah Smith
You probably know him as Mark Taylor on Home Improvement. This child star also had a short acting career with only six credits to his name. His last job was doing voice-over work in an episode of Batman Beyond. So what happened to him?
Taran Noah Smith ended up suing his parents at 17 years old to get control of his $1.5 million trust fund. He and his mother, Candy Bennici, ended up coming out with a book called Stardom Happens:Nurturing Your Child in the Entertainment Business, which is a guide on how to navigate the industry as a kid. Smith also has been working as an installation artist.
22. Christina Ricci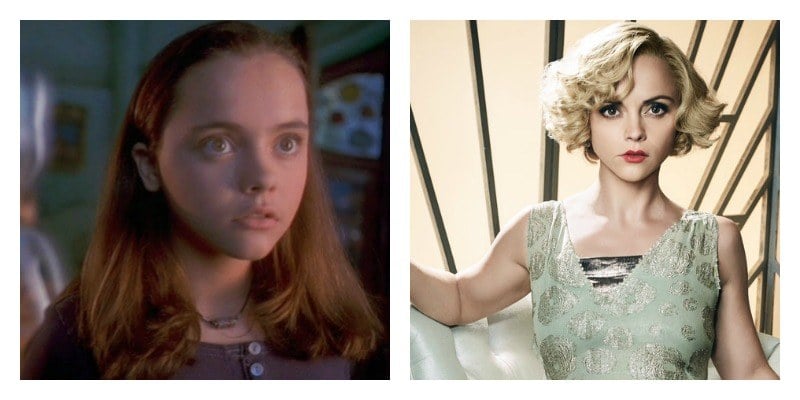 The actress starred as Wednesday Addams in The Addams Family movies and was also in Casper. She got steady work over the years and was even in the Oscar-winning movie, Monster. Now you can catch her playing Zelda Fitzgerald in Z: The Beginning of Everything.
23. Malcolm David Kelley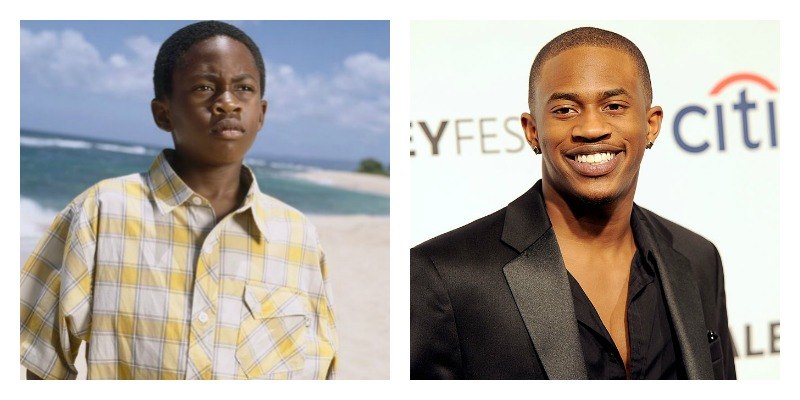 The actor played young Walt on Lost for several years. Afterward, he got roles on smaller shows like Saving Grace and Gigantic. He also started making it into movies. In 2016 he was in True to the Game, and will be in some upcoming movies as well.
24. Michael Fishman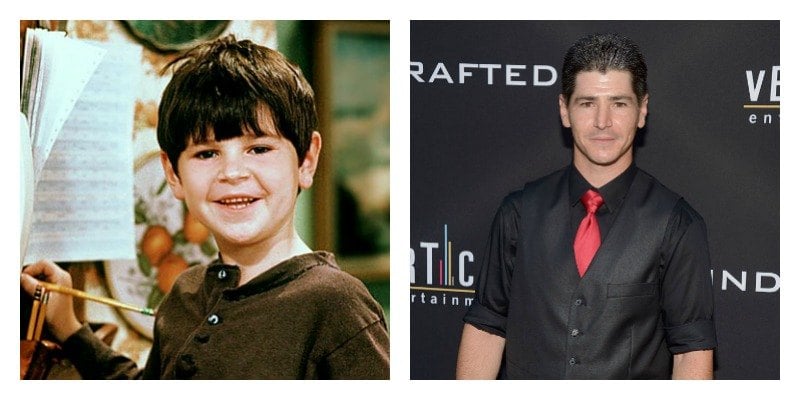 You probably know him as D.J. on Roseanne, a role he had for many years. After the show ended in 1997, he continued working but hasn't gotten many other roles. It looks like he is still at it since he was in Undrafted in 2016 and has another movie coming out in 2017.

25. Corey Feldman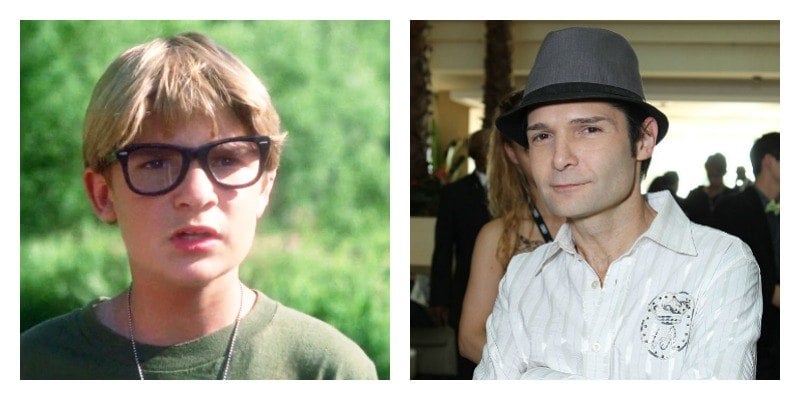 This child star has many classics under his belt including Stand by Me, The Goonies, Gremlins, and The Lost Boys. He lost a lot of fellow former child costars to drug overdoses and has talked about the dark side of the industry. He revealed that child stars like Corey Haim — who died in 2010 at just 38 years old from pneumonia — were invited to Hollywood parties and were sexually abused.
Yes. I believe that Haim's rapist was probably connected to something bigger and that is probably how he has remained protected for all these years. This person uses intimidation and threats as a way to keep people quiet. And all these men were all friends. Ask anybody in our group of kids at that time: They were passing us back and forth to each other.
Feldman's career has significantly slowed down, but he still works in the industry. He voices Slash in Teenage Mutant Ninja Turtles. He also has been making music and touring, so he has been keeping busy.
Follow Nicole Weaver on Twitter @nikkibernice
Check out Entertainment Cheat Sheet on Facebook!