Your Favorite Disney Stars: Where Are They Now?
If you grew up in the last couple of decades (or had kids that did), chances are, you watched the Disney Channel. The network was full to the brim with kid-friendly programs starring some truly talented youngsters.
The actors and actresses on these Disney series have grown up now, too. Some have built successful post-Disney careers, while others have struggled. Here's what some of your favorite Disney stars are up to now, including one actor who's become a bit of a rebel (page 8), and two that have taken up unique new careers (page 14).
1. Kyle Massey
As little brother Cory on That's So Raven, Kyle Massey kept fans laughing for years. He even snagged his own spinoff, Cory in the House.
Massey has kept busy since his years as a Disney star. In 2010, he was the runner-up on the 11th season of Dancing With the Stars. He's appeared in films like Senior Project (2014), and Ripped (2017), and has had recurring roles on Gotham and Mighty Magiswords.
Next: This Disney star's career just came full circle.

2. Raven-Symoné
In many ways, Raven-Symoné was already a star before she even landed on the Disney Channel. But her starring role in That's So Raven from 2003 to 2007 made her a tried and true household name.
Like many other Disney stars, Raven-Symoné launched a successful musical career in tandem with her acting projects, both as a solo artist and as part of The Cheetah Girls. Since That's So Raven wrapped, Raven-Symoné has been busy. She's lent her voice to Kim Possible and Tinkerbell and has appeared on Empire and Black-ish.
Raven-Symoné co-hosted The View from 2015 through 2016. And then, she returned to her roots with the 2016 Disney Channel spinoff Raven's Home.
Next: This Disney star has always kept a connection to the House of Mouse.
3. David Henrie
If you watched the Disney Channel between 2003 and 2012, chances are you saw David Henrie pretty regularly. He appeared in That's So Raven and starred as Justin Russo on Wizards of Waverly Place.
That role paved the way for numerous other Disney Channel appearances, from The Suite Life on Deck to Jonas and Disney Channel Games. Henrie was also pulling double-duty as Ted Mosby's son on How I Met Your Mother. These days, Henrie is still acting, though he's shifted his focus on the big screen.
He appeared in Paul Blart: Mall Cop 2 (2015) and will play a younger version of the future president in 2019's Reagan. He's also kept a connection to his Disney roots. In 2015, he played Rudy Ising in Walt Before Mickey. And he's remained close with his Waverly Place co-stars — they had a bit of a family reunion at his 2017 wedding.
Next: This Disney star shares her name with a pop icon, but has built a career all her own.
4. Debby Ryan
From 2008 to 2015, Debby Ryan was one of the most recognizable faces on the Disney Channel. Fans fell in love with her charming personality on series like The Suite Life on Deck and Jessie, and the Disney Original Movie Radio Rebel.
Ryan has had a few ups and downs since her Disney days. In 2016, she was arrested for driving under the influence, and sentenced to probation and community service.
But she's also made headways in her post-teen idol career. In 2013, she formed the indie band The Never Ending. She appeared on the 2016 series Sing It! and the 2017 film Rip Tide. And she'll star in the Netflix series Insatiable.
Next: This star has had a pretty sweet life since she left Disney.
5. Brenda Song
In a matter of years, Brenda Song went from being a Disney star to appearing in an Oscar-nominated film. She rose to fame as London Tipton on The Suite Life with Zach & Cody and its spinoff, The Suite Life on Deck.
But she also was a regular fixture on Disney, appearing on Phil of the Future and in the Disney Channel Original Movie Stuck in the Suburbs. Once she left Disney behind, Song's career continued to flourish. She had a scene-stealing role in The Social Network, and put in time on Scandal and New Girl.
These days, she's still keeping busy. She's popped up on Superstore, and has a recurring role on the Grey's Anatomy spinoff Station 19.
Next: This star's post-Disney life has been (so) controversial.
6. Orlando Brown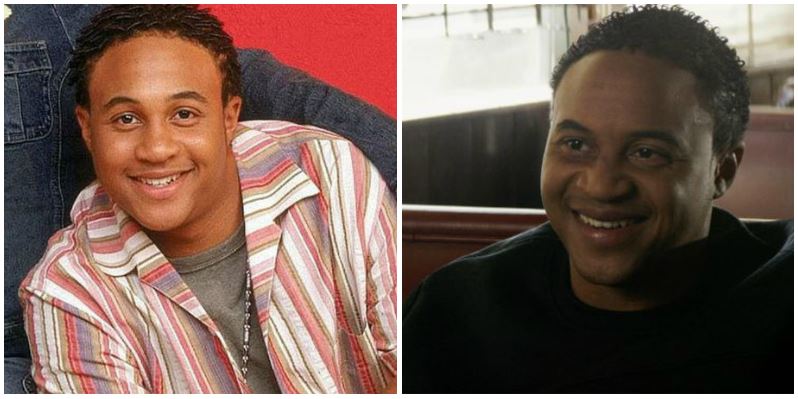 Like Raven-Symoné, Orlando Brown already had a well-established career before he snagged his role on That's So Raven. And he worked steadily in the years after the Disney Channel series ended, booking roles on series like Phil of the Future and movies like Straight Outta Compton.
Brown started to focus on his burgeoning rap career, too. But his professional endeavors have been derailed by his personal life. In 2016, Brown was arrested on a slew of charges, including domestic battery, obstruction of justice, and drug possession. Then, in January 2018, he was arrested again after making horrific threats against his girlfriend and her mother.
And in April 2018, he was again arrested — this time by bounty hunters — on an outstanding warrant.
Next: This Disney actress is still Famous in Love and in life.
7. Bella Thorne
From 2010 to 2013, Bella Thorne was easily one of the most famous teens in the Disney stratosphere. Her starring role on Shake It Up made her a tween household name. Since then, she's used her star power to keep her career moving forward. Thorne has had starring roles on the big screen (The Babysitter, Midnight Sun) and on TV (Famous in Love).
She's also used her voice to speak up for justice. In January 2018, she joined the Time's Up movement after revealing her own history with sexual abuse.
Next: This actor has had some beef with Hollywood since he left the Disney Channel.
8. Shia LaBeouf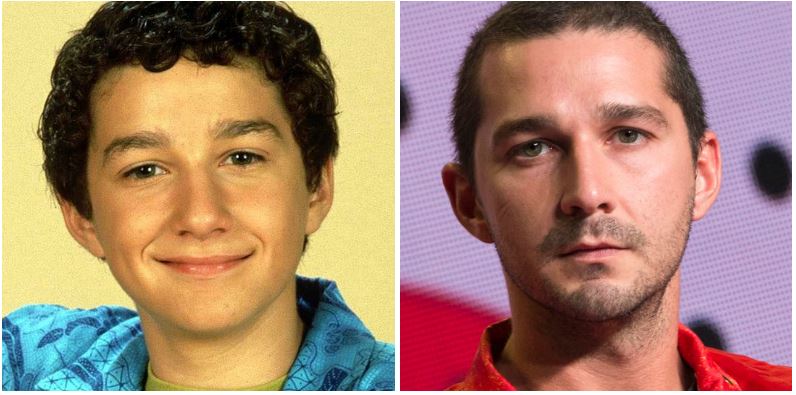 As star of Even Stevens, Shia LaBeouf helped usher in a new era of Disney stars. He also remains one of the more successful alums from the channel. He's had high profile roles in the Transformers and Indiana Jones franchises. And LaBeouf has also earned critical praise for his work in films like Disturbia and American Honey.
But he's also just as famous for his off-screen antics. LaBeouf has had several run-ins with the law, including arrests for disorderly conduct. These days, he's busy working on a variety of performance art projects (and moonlighting as a motivational speaker).
Next: This former Disney icon couldn't stop seeking the spotlight.
9. Miley Cyrus
Few Disney Channel series from the early 2000s are as memorable as Hannah Montana. That's because it wasn't just a show for some fans, but a full-blown franchise with concert tours. Miley Cyrus was at the center of it all, and for years, she and her on-screen counterpart seemed one in the same.
Since then, she's released two albums and had three world tours. Cyrus has also kept acting, and appeared in several films, including LOL, The Night Before, and Guardians of the Galaxy Vol. 2. When she's not performing, she's still managed to keep herself in the spotlight, too. Risque performances and a penchant for partying have ruffled some feathers over the years.
But if you ask her why she's taken to a free-spirited existence, she'll probably tell you she's just being Miley.
Next: This (High School) musically-inclined Disney star's career has turned him into a full-fledged heartthrob.
10. Zac Efron
From the moment he appeared in High School Musical, Zac Efron was destined to become a teen idol. But as a former Disney star, he's managed to (mostly) leave his squeaky clean life behind and transform himself into a genuine heartthrob.
Since the HSM franchise closed up shop in 2008, Efron has stayed busy. He's appeared in more than a dozen films, from Neighbors and Dirty Grandpa to Baywatch and The Greatest Showman.
Next: This Disney starlet has used her fame to help others.
11. Demi Lovato
As one of the stars of Camp Rock, Demi Lovato's name was synonymous not just with Disney, but with her co-stars, the Jonas Brothers. From there, she got her own Disney show (and identity) in Sonny with a Chance.
Lovato hasn't done much acting since her Disney days, aside from guest-starring roles. But she's been a force to be reckoned with in the music world, releasing numerous hit singles and albums.
Lovato has also been vocal about her struggles with eating disorders, depression, and addiction. And that's helped her remain an inspiration and role model to many of the fans who've followed her from the beginning.
Next: This star's career has been as magical as her years on her hit Disney show.
12. Selena Gomez
When Selena Gomez first appeared on the Disney Channel on Hannah Montana, she probably had no idea that she was in the first stages of an iconic career. Before long, she was carrying her own series (Wizards of Waverly Place) and band (Selena Gomez & the Scene).
And within just a few years, she took her Disney fame and grew it to global superstardom. These days, Gomez is one of the most famous women in the world (her Instagram followers can vouch for that). She's appeared in a handful of films, including Spring Breakers and Hotel Transylvania.
But these days, she's best known for her hugely successful music career, with more than 24 million singles sold to date.
Next: This actress' post-Disney life is what dreams are made of.
13. Hilary Duff
At 14 years old, Hilary Duff became a worldwide teen idol after Lizzie Maguire hit the airwaves on the Disney Channel. For three years, she starred as the titular heroine, and beginning in 2003, she pulled double duty as a pop star.
Duff's multi-platform success continued even after Lizzie Maguire ended. She released albums and starred in movies like A Cinderella Story and Cheaper By the Dozen.
These days, Duff balances life as a mother, businesswoman, and actress. She stars on the TV Land drama Younger and is dabbling in fashion design.
Next: These siblings have taken decidedly different paths in their post-Disney careers.
14. Cole and Dylan Sprouse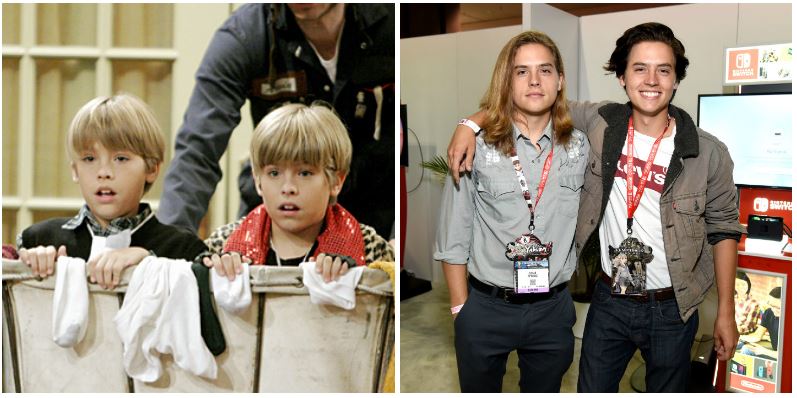 For years, Cole and Dylan Sprouse's names were almost always uttered in the same breath. The Suite Life stars — and twin brothers — built up a huge fanbase during their years on the Disney Channel. But then they stepped away from the spotlight for a bit to focus on their education.
The Sprouse twins graduated from New York University in 2015 — and since then, they've taken on some surprising post-Disney careers. Cole returned to acting in 2017, playing Jughead Jones in Riverdale. But when he's not scarfing burgers in his crown beanie, he's working as a professional photographer.
Dylan, too, has recently taken roles in indie projects. But he's also hard at work getting his passion project – the All Wise Meadery – up and running.
The brothers also spend a healthy amount of time roasting each other on social media.
Next: This starlet's triple threat prowess has only grown since her Disney days.
15. Zendaya
Fans of the Shake It Up knew Zendaya was a star from the start. She was a Disney Channel staple for years even after her breakthrough series wrapped in 2013, starring in K.C. Undercover until 2018. Zendaya used her Disney days to launch a successful music career, too.
And it also gave her a springboard to become a bonafide movie star. The actress-singer appeared in Spider-Man: Homecoming and the musical The Greatest Showman in 2017. She's also been lauded for her advocacy work off-screen.
Read More: Jamie Foxx and Katie Holmes and Other Secret Celebrity Couples
Follow Katherine Webb on Twitter @prufrox.
Check out The Cheat Sheet on Facebook!