'Youth of Oregon': Frank Langella Outshines Disappointing Drama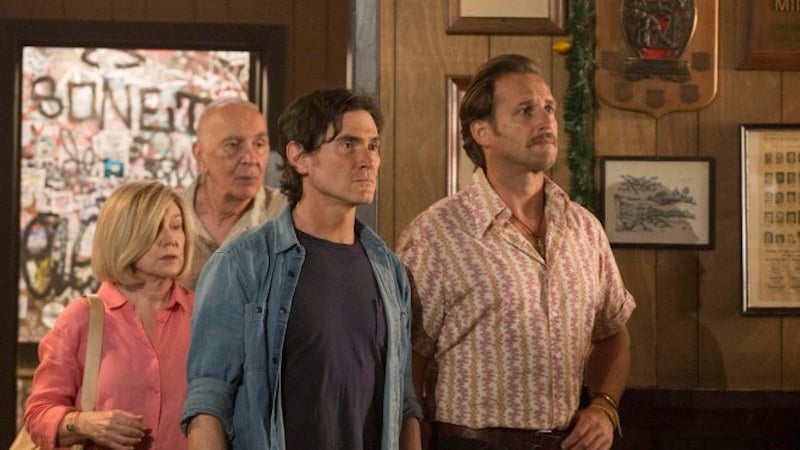 Dysfunctional family drama takes an especially morbid turn in Youth in Oregon, the star-studded dramedy that made its worldwide premiere at New York's Tribeca Film Festival. The film revolves around the complex topic of euthanasia, specifically one dying man's decision to commit physician-assisted suicide against his family's wishes. It's a premise surrounded by complicated ethical questions and though Youth in Oregon has its share of moving moments, the movie doesn't quite do its complex subject justice.
The film stars Frank Langella as Raymond Engersol, a cranky, 80-year-old retired doctor who suffered a heart attack two years ago and now lives with his wife Estelle (Mary Kay Place) in the home of their daughter Kate (Christina Applegate) and son-in-law Brian (Billy Crudup). The supposedly temporary arrangement doesn't really work for anyone — least of all Brian, who is constantly pitching an assisted living facility, and Ray, who feels like a burden on both his daughter and his wife.
Increasing family tensions come to a head when Ray discovers that his heart is failing again and will prove fatal unless he undergoes another surgery. Desperate to avoid another complicated procedure, Ray keeps the prognosis a secret from his family, instead announcing that he's hired a driver to take him to Oregon, where he'll meet with a doctor who'll approve his legally assisted suicide. He makes the announcement in the middle of his birthday dinner and of course, nobody — other than an alarmed Kate — takes him seriously. In fact, Estelle's reply is something along the lines of "Can you pass the bread?"
When Ray doesn't let up as expected, Kate eventually promises to drive him herself. But she's waylaid by an irrelevant problem involving teen daughter Annie (Nicola Peltz) and Brian gets roped into taking her place behind the wheel. What ensues is a wacky, stress-filled drive with a few comedic moments (Brian and Estelle get high on prescription pills) and random detours to an Iowa hot air balloon festival, an aviary sanctuary (Ray has an affinity for bird-watching), and the house of Ray's estranged son Danny (Josh Lucas). Throughout it all, Brian remains under the vastly misguided impression that he's just humoring his stubborn father-in-law and that Ray will never be able to follow through on his plan.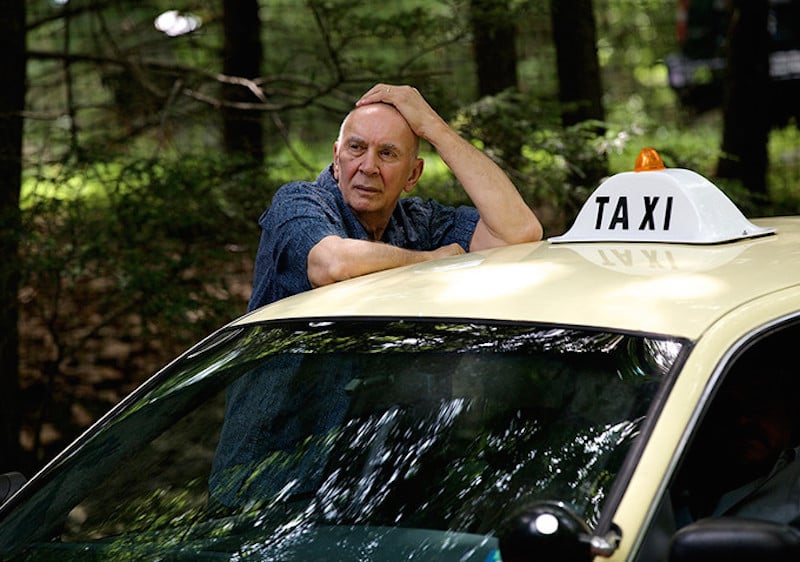 As the man at the center of the familial storm, Langella gives a truly extraordinary performance. Vulnerable in some places and ferocious in others, the actor delivers a genuine and respectful depiction of an aging man confronting his own increasing frailty
Unfortunately, the rest of the cast is struck in largely one-dimension roles that make the movie's more unconvincing elements all the more obvious. Most viewers will at least feel sympathetic for Applegate's Kate, who looks as if she's trying to keep it together in the midst of her difficult family. But Crudup's Brian seems borderline delusional most of the time while Place's Estelle also comes off unlikable and almost cruel in her easy dismissal of her husband's growing frustrations. And let's not even get started on the characters of Ray grandkids, Annie and Nick (Alex Shaffer), both of whom participate in tangential plot devices (the former sends risqué photos to her boyfriend, the latter is at odds with his dad) that serve little to no purpose and take up too much of the movie's 99-minute run time.
Youth in Oregon is careful not to take a side on its central subject (although Langella's performance seems to advocate for individual choice) and that's sometimes a hindrance to the overall narrative. Taking a general stance to avoid becoming an "issue movie" is one thing, but the film doesn't do nearly enough toward contemplating the complex consequences associated with euthanasia. The result is an occasionally touching, but ultimately unsatisfying, drama that is nowhere near as ambitious as the issue it takes on.
More from Entertainment Cheat Sheet: