6 YouTube Stars That Got Their Own TV Shows
YouTube has proven to be an entertainment platform on its own. There have been many content creators who became millionaires by making their videos, but have no plans to go to traditional media. But then there have been those YouTube stars who made it into the movies. There has also been a big trend among online creators who go from the online platform to television. Some YouTube series got picked up to be on TV while some creators have been able to pitch and sell an entirely different show. So which big stars came from YouTube? Here are six YouTube stars that got their own TV shows.
1. Colleen Ballinger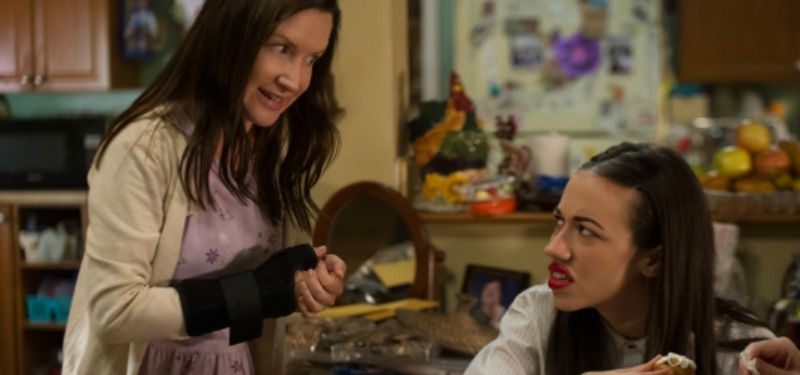 The fame-hungry YouTube character, Miranda wears smeared red lipstick and makes her own weird songs for laughs. She also does parodies of big hits from stars like Taylor Swift and branched out by doing her own vlogs (a video-based blog). The character got very popular with over 7 million subscribers after eight years of being online.
The woman behind the character is Colleen Ballinger and she got her own Netflix show, Haters Back Off. The title is based on the character's repeated phrase, "haters make me famous." The show will focus on her living with her Midwestern family while skyrocketing into YouTube fame. Ballinger opened up to The Verge about how different working on a TV show is from working on YouTube.
It was a totally new experience, to open up the Miranda world, and what I do, to so many other creators. We have such a wonderful team of writers on the show, but I've always done everything by myself. I've always written all my own material, and edited and produced it, and promoted it all alone. So to work with a whole team of people was was really daunting for me, and terrifying. But once I started doing it, I realized how incredible it was, and it opened up this world in a way I would never have been able to do by myself.
2. Grace Helbig
The YouTube personality has done DIY videos, reviews, and talk shows with a comedic slant on her YouTube channel. She has reached 3 million subscribers and also made the leap from the online platform to more traditional media. She made a movie back in 2014 called Camp Takota with fellow YouTube stars Mamrie Hart and Hannah Hart.
She then got The Grace Helbig Show on E!, which was a late-night talk show. It had a mix of famous guests from YouTube along with stars from movies and television. However it was very short-lived and only lasted one season. That doesn't mean she has completely given up on traditional media. This year, Helbig is coming out with a new movie titled, Dirty 30, which will be in select theaters.

3. Adam Conover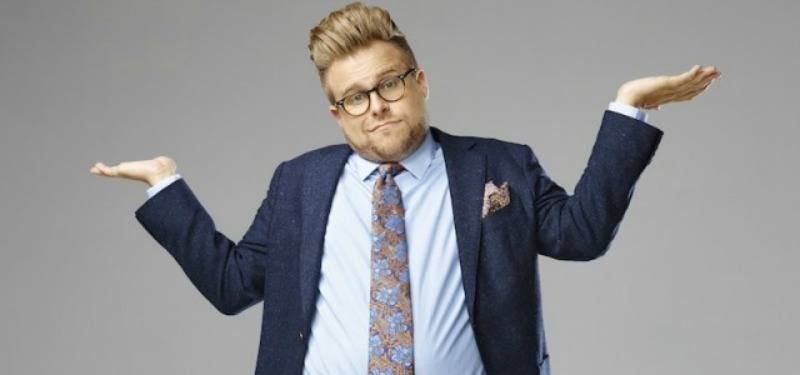 Adam Ruins Everything is a funny and informative series that busts myths about everything from the tradition of engagement rings to how the Oscars aren't given out based on merit. It started off as a YouTube show from CollegeHumor, but was picked up by TruTV. Some of the same segments are re-shot for television, but a lot of the show is new content in the same format.
"Our target audience is usually somebody who has a very passing familiarity with a subject and only knows it on a really broad level," Adam Conover told Reality Blurred. "And our main goal is to pop the balloon of critical thinking for that person, and to start them engaging in the process of questioning whatever it is." The show has been successful so far and got a second season.

4. Billy Eichner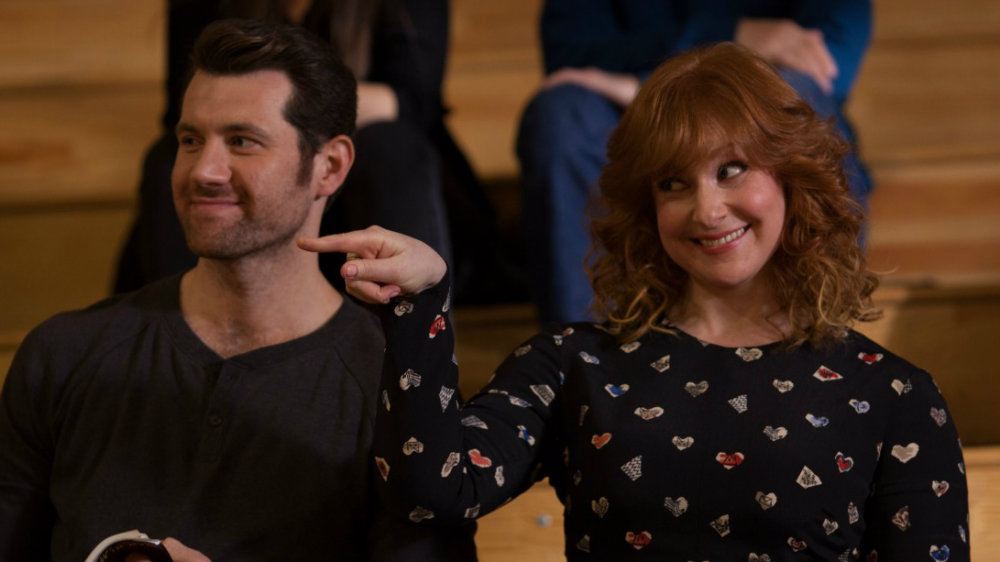 The YouTube star had a unique series called Billy On The Street where he ran up to random people and screamed questions in their faces for prizes. Sometimes he would even have a famous celebrity next to them. Usually the videos are funny to watch as frazzled people try to come up with answers while being in the presence of a celebrity. TruTV also picked up this series and brought it to the small-screen.
Eichner not only got his own show picked up, but he was able to make it as an actor. He played Craig Middlebrooks on Parks & Recreation which is very similar to his character for his quiz show. He was also on Bob's Burgers before being cast as the lead in Hulu's series, Difficult People.
5. Lucas Cruikshank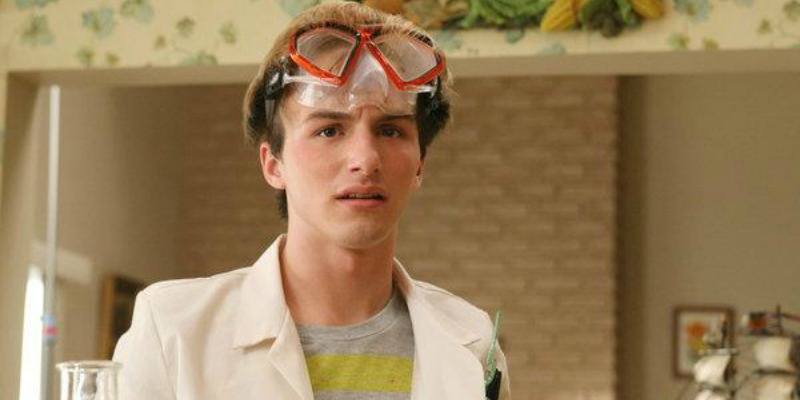 He played the character Fred Figglehorn, a 6-year-old boy with a squeaky voice on YouTube for years. The character comes from a dysfunctional family and can't control his anger. He got so popular off the platform that Cruikshank got three movies through Nickelodeon based on his character. However, he also made it to television.
He was on an episode of iCarly called "iMeet Fred." There he played Fred who gets insulted by Freddie and refuses to make another video, which leads to outrage. The character also got his own show with Fred: The Show on Nickelodeon. It lasted one season with 24 episodes and was continuing to tell the story of the character.
6. Adam DeVine, Blake Anderson, and Anders Holm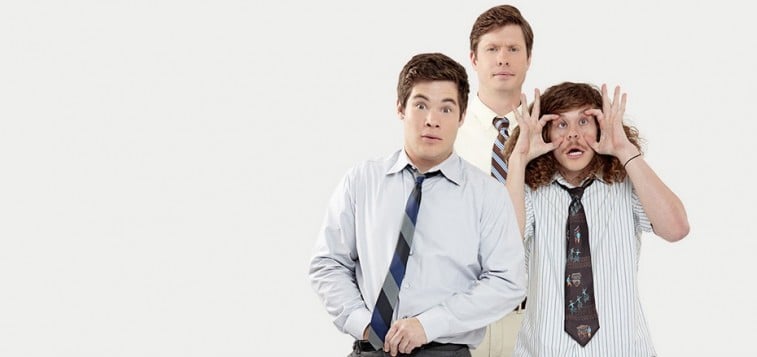 You probably recognize these three as the main cast of Workaholics. They are huge movie and television stars today, but they probably wouldn't have made it without YouTube. Back in the day, they were part of an improv group. When they were still struggling to get an audience they started making videos together and one was "Mail Order Comedy," which is very similar to Workaholics. Thanks to that series, they ended up getting a show on Comedy Central.
Follow Nicole Weaver on Twitter @nikkibernice
Check out Entertainment Cheat Sheet on Facebook!