YouTube: What is Try Guy Ned Fulmer's Net Worth?
Ned Fulmer is one-fourth of the Try Guys. As viral internet stars, The Try Guys have worked tirelessly to show the world that trying new things doesn't need to be scary; in fact, most of the time it can be downright hilarious. The foursome has tried everything from making pottery to riding roller coasters, to going through the process of labor with a pain simulator.
Thanks to their adventurous spirits they foursome has amassed a following of over 5 million viewers on YouTube, and they aren't done growing yet. While the four friends work as a team, each is an independent entity and has completely separate finances. So what exactly is Ned Fulmer's net worth and how has he made the bulk of his cash?
What is Ned Fulmer's net worth?
Fulmer is rumored to have a net worth of around $6 million. Fulmer's work with Buzzfeed, his current company and the projects he's developed outside of The Try Guys account for the majority of his current earnings. According to Social Blade, the Try Guys YouTube channel earns more than $3 million each year, but the profits are split between four partners.
Fulmer, along with his partners, is also seeing substantial income from a Patreon account that currently boasts more than 5,000 patrons who pledge at least $3 per month for exclusive content. The team has also entered into strategic partnerships and have developed an expansive merchandise catalog for their fans.
Fulmer's career before Buzzfeed
Fulmer didn't always see himself as a content producer; in fact, the 31-year-old husband and father had planned for a job in chemistry.  Upon graduating from high school, Fulmer headed straight to the Ivy League. Fulmer is a graduate of Yale University in New Haven, Connecticut. Graduating with a degree in chemistry in 2009, the Try Guy had planned to carve out his career in science.
According to Fulmer's LinkedIn bio, he worked in a renewable energy lab in Chicago before taking the plunge into video production. During his years in Chicago Fulmer also performed comedy sketches and worked with improv groups.
Buzzfeed and 2nd Try LLC
Fulmer was an early employee for the massive media company, Buzzfeed. While there he starred in, produced and edited his own videos, and allegedly was also involved in the hiring and management of other content stars. During his time with the company, Fulmer worked with his now-business partners to develop The Try Guys brand; the video series centered around the foursome trying out new and different experiences, often with hilarious results.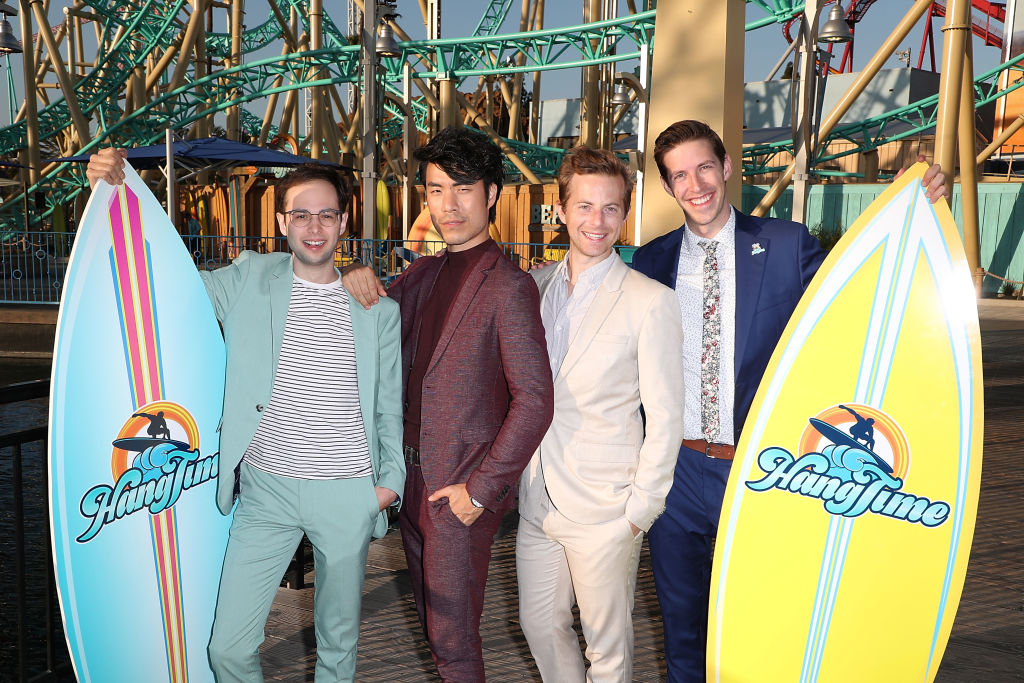 In 2018 the foursome took their brand and created an independent content channel. Fulmer, along with partners Keith Habersberger, Zach Kornfeld and Eugene Lee Yang founded 2nd Try LLC. Together they post videos twice a week, wrote a book and have a wide array of merchandise available for purchase. According to Buzzfeed, the famed foursome are still strategic partners with the media company.
Ned Fulmer's personal life
Fulmer is famous for talking about his wife almost nonstop during videos. Deeply in love, Fulmer married Ariel Fulmer in 2012. Together they moved to Los Angeles. Ariel, 33, studied sociology and anthropology at Carleton College before working in interior design. The couple has one child together. In fact, the Fulmer family bought their first house, started 2nd Try LLC and had their first child all in the same year.