Zac Efron Reveals the Actor He's Looked Up to His Entire Life
With Zac Efron's turn as Ted Budy in Extremely Wicked, Shockingly Evil and Vile on the horizon, the buzz surrounding the former teenage heartthrob and High School Musical alumn is at an all-time high. Many are wondering if the comedic actor – often forced to unclad in his Hollywood blockbusters – has the acting chops required to deliver a sincere and captivating performance as Ted Bundy.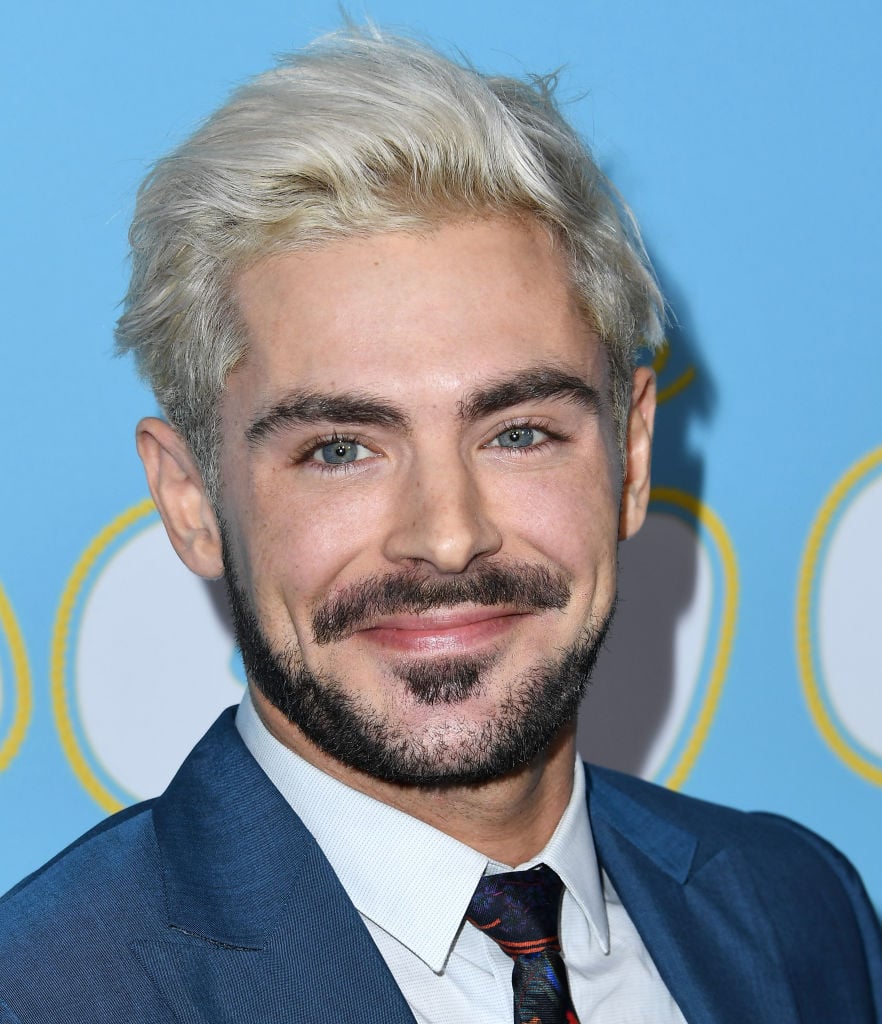 After watching the trailer, he seems more than fit to embody the charming and sadistic serial killer; however, audiences anxiously await his performance, as his role in the Netflix original is a far step away from his usual work (and could present a major breakthrough in his acting career).

As of now, critics remain on both sides, for the film boasts a 64% on Rotten tomatoes; however, most of the negative reviews praise Efron, while criticizing the film for a weak narrative.

Zac Efron sat down with Entertainment Tonight to discuss his new responsibility as the face of Hugo Boss, how he got into character for Extremely Wicked, his co-stars on the film, former roles, and major inspirations.

Zac Efron talks Matthew McConaughey

Zac Efron, speaking about working with Matthew McConaughey on the set of The Beach Bum, and previously in 2012's The Paperboy, revealed how much of an inspiration McConaughey has been in his life. Efron told Entertainment Tonight (ET):

"We go way back, like Paperboy. I looked up to that guy my entire life basically, but really, we connected on Paperboy, and to revisit that set and hang out…"
Efron goes on to explain that McConaughey is a fitness animal, and "dusted" him when it came to running scenes in The Beach Bum. Considering Zac Efron is in impressive shape himself, McConaughey must be very light on his feet.

The Beach Bum released to cinemas on March 29, 2019, and follows Moondog (McConaughey), a pot-smoking and beer drinking laid back kind of guy who – if he just took some time to put his attention to good use – could likely finish the next great American novel.

Zac Efron stars as Flicker and plays one of the several individuals Moondog crosses paths with throughout his journey. The film also stars Snoop Dog, Jonah Hill, and Isla Fisher.

Zac Efron on 'Extremely Wicked, Shockingly Evil and Vile'

Zac Efron discusses Extremely Wicked and reveals what he believes exists at the core of the film. He told ET:

"I think the movie itself, it's deep. It's really deep. It doesn't glorify Ted Bundy; he wasn't a person to be glorified. It simply tells a story of how the world was able to be charmed over by this guy who was notoriously evil. It was fun to go and experiment in that realm of reality."

Zac Efron explain that he didn't need to "go full method" or indulge in any odd or bizarre tactics to get into character. Considering he's playing a serial killer, its reassuring to know the actor didn't feel the need to engage in any Ted Bundy-esque behaviors, as they might have presented a problem.

As you wait to see Efron take on Ted Bundy when the film becomes available for streaming in May, be sure to catch him in The Beach Bum, or go back and rewatch The Greatest Showman. It's never a bad time for a little Hugh Jackman.