Zac Efron and More in Trailer for New Animated Scooby-Doo Origin Movie
If your childhood didn't include a dose of Scooby-Doo in your daily or weekly TV routine, then you missed out on a pop culture staple that's just as popular as superheroes. Around since 1969, Scooby and the gang have been solving mysteries longer than we can remember, but there's a new movie slated to drop next year that promises to unravel one of the franchise's most elusive mysteries. Scoob! will take fans back in time for the gang's first animated foray to the big screen.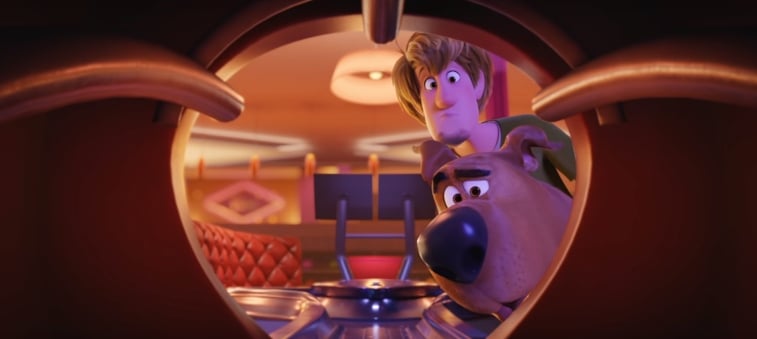 Fans will finally get to see the backstory of Scooby-Doo
Every hero has an origin story, right? The trailer for Scoob! was released by Warner Bros. Pictures today and it looks like the movie will swing things back to when Shaggy and Scooby first met. Mystery Inc.'s Velma, Fred, and Daphne are all present and accounted for in this silly, adventurous, colorful peek into their background. Not only is there that tender first meeting between boy and dog, but there is also villainy in this story.
This Warner Bros. flick explores the formation of the famous crime-solving gang but will also place them square in the middle of a case. Here's a synopsis:
"SCOOB! reveals how lifelong friends Scooby and Shaggy first met and how they joined with young detectives Fred, Velma and Daphne to form the famous Mystery Inc. Now, with hundreds of cases solved and adventures shared, Scooby and the gang face their biggest, most challenging mystery ever: a plot to unleash the ghost dog Cerberus upon the world. As they race to stop this global "dogpocalypse," the gang discovers that Scooby has a secret legacy and an epic destiny greater than anyone imagined."
Guess what else? According to the studio, fans will also see characters such as Captain Caveman, Dynomutt, Dick Dastardly, and Blue Falcon in the movie. Are you ready for all that?
The who, what, and when on 'Scoob!'
We realize these characters are animated, but Zac Efron seems like he was born to play the role of Fred in this movie. Starring alongside Efron is Will Forte as Shaggy, Gina Rodriguez as Velma, Amanda Seyfried as Daphne, and Frank Welker as Scooby-Doo. That's just the main gang.
Other actors in the mix are Mark Wahlberg as Blue Falcon, Ken Jeong as Dynomutt, Jason Isaacs as Dick Dastardly, Tracy Morgan as Captain Caveman, and Kiersey Clemons as Dee Dee.
Scoob! will arrive in theaters on May 15, 2020 but in the meantime, fans can visit the website dedicated to the movie for extras about the Scooby, the Mystery Machine, and the Mystery Inc. crew. You can even use an app to take a selfie with Scoob himself!
The timing is perfect for an animated feature on Scooby
Did you know Scooby-Doo turned 50 this year? The gang of meddling kids and Scooby have been at it for half a century and Warner Bros. recently celebrated the milestone back in September. Generations of kids—and grownups—have watched Scooby, Shaggy, and crew tackle capers with and without the help of their famous friends such as Batman, the Three Stooges, and Chris Paul. There have even been live-action films starring Mystery Inc.
What better way to celebrate the Great Dane's birthday than with a full-length animated version to keep the party going? We're not sure what other surprises are in store, but fans can have something to look forward to in May.