Zac Efron's Best Movies So Far
Zac Efron born Zachary David Alexander Efron is a California born actor who's been making rounds in Hollywood since 2002. Initially he focused on TV appearances but eventually he climbed his way up the ladder to work on films. With a successful 17 year career under his belt, he's appeared in his fair share of enticing roles. Let's take a look at some of Efron's best!
Zac Efron brings Ted Bundy to life
Efron's most recent role was as Ted Bundy in the biographical crime thriller Extremely Wicked, Shockingly Evil, and Vile. The film covers the various crimes committed by Bundy but takes on a unique perspective. Instead of looking through the eyes of Bundy, the film takes on the POV of his long time in denial girlfriend, Elizabeth Kloepfer.
Considering the awkward success of the Ted Bundy Tapes on Netflix, it's no surprise that fans and non-fans alike freaked out about Efron bringing this serial killer to life. The film currently scores a 7.7/10 on IMDb, and an impressive 94% of Google users are fans of Efron's take on the infamous killer.
The 'High School Musical' Phenomena
There have been several High School Musical movies, Efron has starred in all three as athlete Troy Bolton. The phenomena ran from 2006 through 2008 with a film releasing each year. In its prime, you couldn't turn the TV on without hearing about the trilogy. Efron put on a stellar performance across all three movies landing him an MTV award for Best Male Performance, three Teen Choice Awards, and a handful of nominations.
Zac Efron tackles another musical with 'Hairspray'
In 2007, Efron played Link Larkin in the musical dramedy, Hairspray. Considering his experience with the musical genre thanks to High School Musical it's no surprise he knocked the role out of the park. Efron got to rub shoulders with some pretty amazing performers while working on this film including John Travolta, Queen Latifah, Michelle Pfeiffer, Amanda Bynes, and Christopher Walken.
The movie was so good it was nominated for three Golden Globes and landed 21 wins. Efron took home a BFCAA Award, HFA Award, and PSIFF Award with his fellow cast members for Best Ensemble. He also won an MTV Movie award for his breakthrough performance!
Zac Efron joins the circus in 'The Greatest Showman'
Ten years after Hairspray, Efron took on the role of Phillip Carlyle in The Greatest Showman. This film was his most recent not counting the 2019 releases. The movie also happens to be one of the greatest box office success stories of its time. Following suit with his previous iconic roles, Efron brings another character to life with a musical backdrop. In the film, he has some unlikely costars, namely Hugh Jackman who ditches his claws to play P.T. Barnum.
The biographical film chronicles the life of Barnum as he builds a worldwide sensation from the ground up. Efron may not have been in the lead role but his chemistry with fellow performer Zendaya really made for some powerful moments.
What's next for Zac Efron?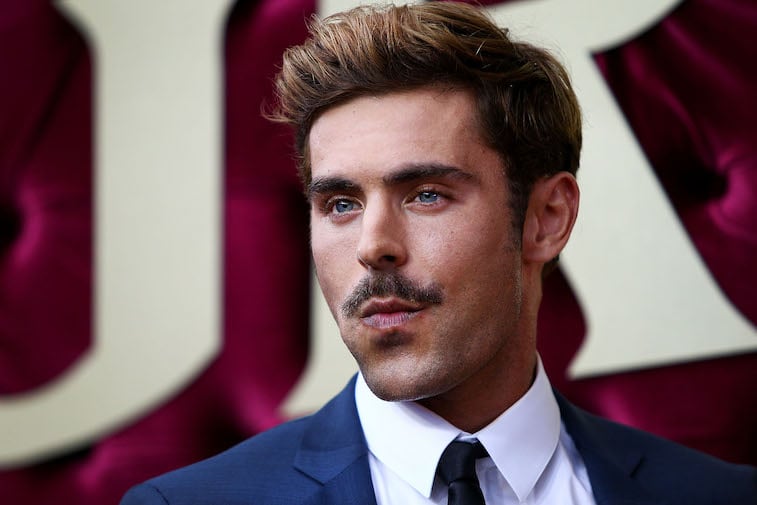 Efron has two movies slated to release in 2019. The first is The Beach Bum which will be released March 29th. The film stars Matthew McConaughey in the lead role as the rebellious stoner, Moondog. Efron will be starring alongside as McConaughey playing Flicker. The other movie is Blood Moon which is currently in pre-production. In the fantasy film, Efron will be starring alongside Kate Hudson and Craig Robinson. The film is about a girl with powers who escapes from an asylum and tries to create a life all her own in New Orleans. Considering some of his most memorable roles are musicals, will 2019 be a good year for Efron? You'll just have to wait and see!