The Way Zendaya Prepares For Red Carpets Will Shock You
Actress. Singer. Style Icon. Really, is there anything Zendaya can't do? At just 22 years old, the actress has established an incredible career for herself. A multi-talented performer, Zendaya got her start on This Disney Channel. But, after starring in films like The Greatest Showman and Spiderman: Far From Home, the actress proved that she was just warming up. Now, after headlining the latest HBO obsession, Euphoria, she is proving herself to be a force to be reckoned with. Aside from her acting chops, Zendaya is also a known fashionista and always wows fans with her red carpet looks. But the way she prepares for these events may shock you.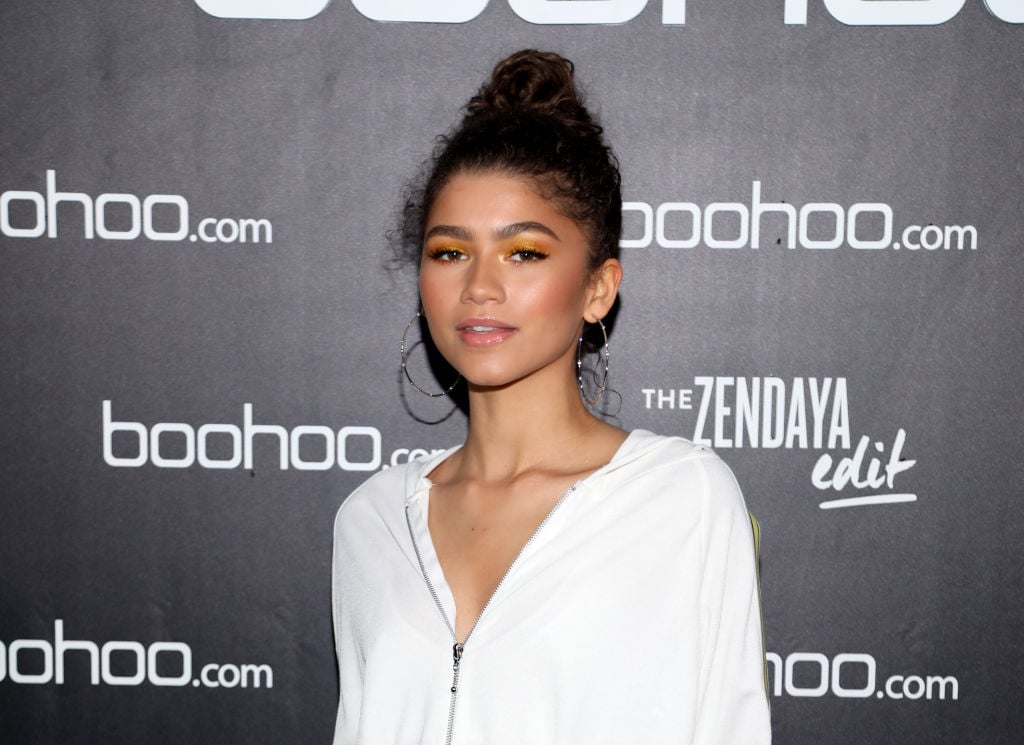 Red carpet events
Love them or hate them, red carpet events are something that every celebrity has to endure at some point in their career. The events can be stressful, even for people who are used to being in front of the camera. The pressure to be "on" all the time while dressed in expensive attire, with perfect hair, makeup, and accessories can be completely overwhelming. These events often take hours to prepare for and the majority of celebrities hire stylists, makeup artists, and hairstylist for such events. Zendaya definitely follows this ritual sometimes, but not always.
Zendaya often does her own makeup for special events
In fact, Zendaya recently confirmed a rumor to InStyle magazine that she often does her own makeup (and occasionally even her hair) for red carpet events. "It is true. More so with makeup. It's always been a kind of hobby for me. Makeup is an experimental thing. You can literally wipe it off. I'm not going to have this mullet forever — [the wig] will come off when I get home. I've made my mistakes. I've had questionable moments. But it's always about the freedom of expression," the 22-year-old confessed.
Owning her beauty choices
We're honestly "shook" by this news, as the actress always manages to look stunning every time she graces a red carpet. However, Zendaya seemed to learn not to stress over beauty faux pas' at a young age. "You've just got to own it, you know? Though I'm thankful I was never allowed to get my eyebrows done when thin brows were poppin'. Once I started caring about mine, I always wanted them to be big. I remember the day before seventh grade started, I was going to get my brows done. I left the place with one eyebrow more square and one more round. They looked super thin, and my heart was broken," the Euphoria actress recounts.
Learning from her mistakes
Zendaya continued on to recall how upset she was about her eyebrows but also implies that it was a good learning lesson for her. "I cried, which is so dramatic, but it was the day before seventh grade. That's a big deal! And I was pissed because my 13th birthday was coming up. I was like, 'Mom! The lady took off my eyebrows!' She said, 'They grow back, Zendaya. Relax.' But I was not wanting to listen," the singer admits.
Jack-of-all-trades
Clearly, the lesson that Zendaya learned at a young age was a beneficial one. We love her fearlessness on the red carpet and her ability to always wow us with a bold look. What's even more impressive is that she occasionally uses her own skill-set in order to achieve such stunning looks. Honestly, we'll be paying close attention to Zendaya because, in a year or two, she might just add makeup artist to her resume.