Zendaya Reveals People Think She's "Crazy" For Watching This Daily
Zendaya is truly having a phenomenal year. The former Disney darling has completely shed her younger, adolescent, skin and transitioned beautifully into adulthood. Within weeks, the 22-year-old released yet another blockbuster: Spiderman: Far From Home, and headlined the stunning new HBO drama, Euphoria. With such a busy schedule, Zendaya doesn't have much downtime. But, the actress makes sure that she watches these films nearly every day.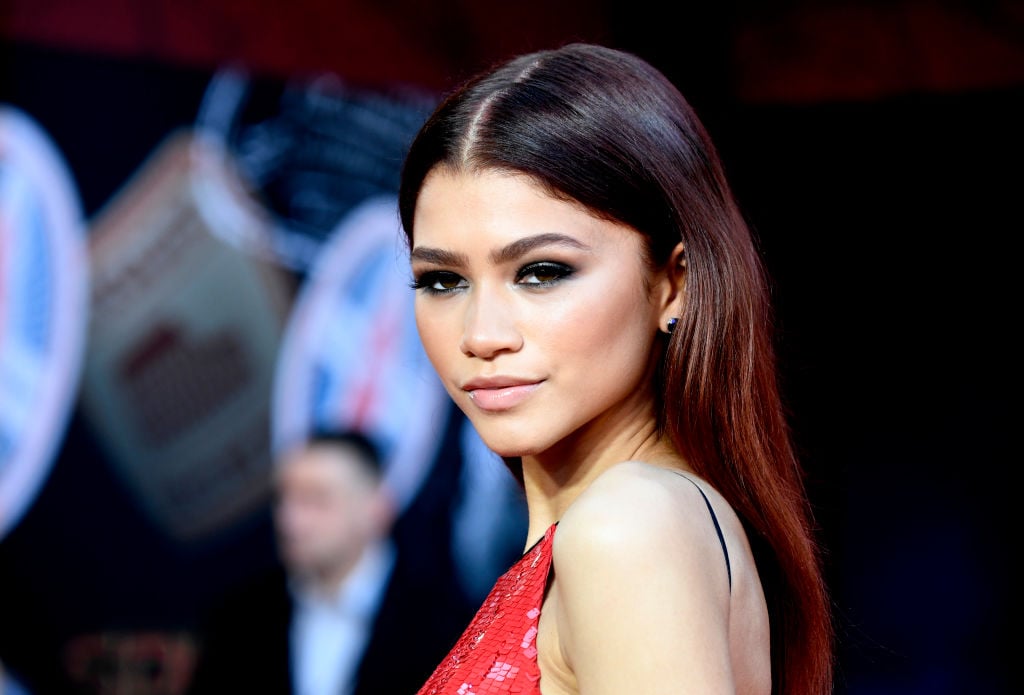 An amazing start to her adult career
Before she was making everyone weep as Rue in Euphoria, Zendaya was captivating audiences with her charm and wit on K.C. Undercover. It's hard to believe that less than a year and a half ago, majority of the singer's most loyal fans were under the age of 18. Zendaya's career has taken a remarkable and unique trajectory in a short amount of time. Though she admits that she didn't necessarily set out to make such a drastic switch in her career, she couldn't quite the satiate the hunger she had for working with more adult content.
From Disney to Spiderman
"There was no strategic plan. After shooting "The Greatest Showman" and "Spider-Man," I went back to my Disney show, which is kind of like going to college and then having to go back and do the same grade over and over again. Not that I didn't appreciate having a job. But it's like you turn a switch on and do it, and then you get turned off and go home. I wanted more," the actress admitted in a recent interview with The New York Times.
Euphoria
In Euphoria, Zendaya plays the role of Rue, a struggling drug addict. But how did the 22-year-old even manage to connect with the dark role? Zendaya admits that she latched on to the universal truths that Rue was experiencing in order to relate to her. "Upon talking to Sam and finding out that Rue is really an incarnation of him and his battles with addiction and depression and a multitude of other things that everyone deals with­, it made sense why I connected with her," the singer confessed.
Self-care
Working with such dark subject matter, it's more important than ever that Zendaya have a strong ritual for self-care. Acting is such a mental, physical, and emotional craft, and learning to recuperate fully from roles is essential to ensuring a career with longevity. While self-care looks different for everyone, Zendaya's form of it is as unorthodox as it is relatable.
An addiction we can all get behind
"Everyone has their own thing, like a form of meditation or whatever. Me, I find it very hard to just sit there and clear my brain. People say I'm crazy, but I watch Harry Potter, like, once a day. It's just calming to me, so that's my thing. People are like, "Oh my god, Harry Potter again?" I say, "Don't come over to my house if you don't want to watch it, because it's going to be on," Zendaya recently told InStyle.
Harry Potter Forever
Honestly, we didn't think Zendaya could get any more likable than she already was. Anytime she wants to invite us over for a movie night, we'll be there. Complete 8 disc DVD collection of all eight Harry Potter films in hand.