Zendaya's MJ in 'Spider-Man' Is Based on This Iconic Character: Director Jon Watts Reveals the Inspiration Behind Michelle Jones in 'Spider-Man: Far From Home'
Zendaya's Michelle Jones in Spider-Man: Far From Home has been at the center of a discussion concerning the famous and canonical Mary Jane. More specifically, why has Zendaya's character been awarded the same initials, yet a different name?

In short, the choice is designed to pay homage to Mary Jane – and all she means to the success of the comic narrative – while implying that the personality and disposition akin to Dunst's portrayal will not be emulated.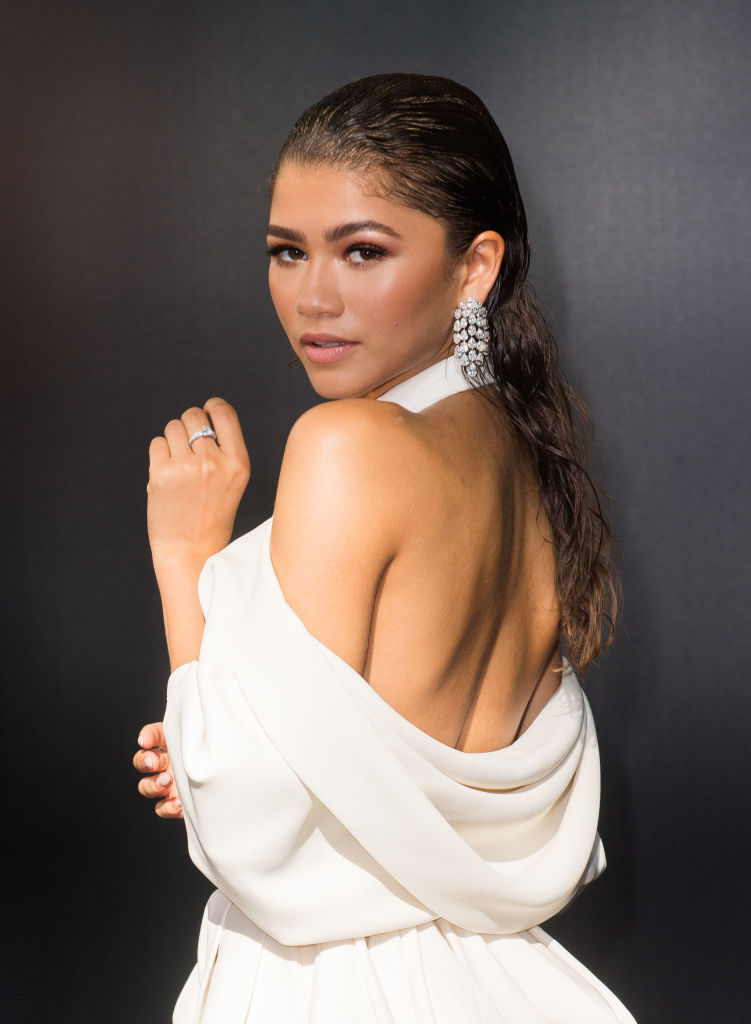 Though Mary Jane almost always makes an appearance in the Spider-Man movies, the stereotypical nature in which her character is conveyed – that of a modern damsel in distress – isn't the best for complex characterization, or intriguing dynamics.
We're blessed enough to get Michelle Jones: a quick-tongued, sarcastic, book smart, and self-identified outcast (a unique alternative to the original character). She is a character who has room to grow alongside Parker, as Marvel continues pumping out box-office-breaking sequels.

Michelle Jones, though unique and captivating, is actually inspired by another famous iconic character. Spider-Man: Far From Home director Jon Watts had a very specific "frame of reference" when casting Michelle Jones, one that Zendaya fit perfectly.

Jon Watts: "My frame of reference [for Michelle Jones in Spider-Man: Far From Home] was Ally Sheedy in 'The Breakfast Club'"

When discussing the casting for Michelle Jones, Vogue explained that Jon Watts was looking for  "an outsider type who speaks in sarcastic one-liners."  Watts stated, "My frame of reference was Ally Sheedy in The Breakfast Club." If you've ever watched The Breakfast Club, this comparison should come as no surprise (despite certain obvious differences).
In The Breakfast Club, Ally Sheedy portrays Allison Reynolds, who is also often unaffectionately labeled "the basket case." However, offensive nomenclature aside, her character feels like an outcast. She winds up in detention because she has nothing better to do and, during her time, comes to understand the following: she is not the only one who feels different, popularity does not mean happiness, and no one's life is perfect.

Zendaya's Michelle, boasting a bit more confidence and self-assuredness than Ally Sheedy's Allison Reynolds, is virtually a modernized take on the character: a more palpable, less narratively trite (Reynolds was not as cliché back then, but too many attempts at such characters have been made since), and culturally relevant approach to Parker's love interest.
Zendaya's Michelle in Spider-Man: Homecoming was critically adulated, for her character took the Mary Jane-esque role and flipped its tendencies on their head. Not to mention, Zendaya kills the performance and boasts great on-screen chemistry with Tom Holland.

When does 'Spider-Man: Far From Home' hit theaters, and will Zendaya have a large part?

Spider-Man: Far From Home premieres July 2, 2019, and is destined to be one of the summer's biggest blockbusters. Given that the film will follow in the wake of Avengers: Endgame, expectations are high; however, if anyone should rise to the challenge, it's Tony Stark's protege.
Given that Zendaya is Parker's love interest, she will likely play a major role; however, it looks like this new franchise is taking things slow on the romantic front. However, in terms of her importance to the action narrative, she realizes Parker is Spider-Man in this movie, which we see in the trailer; meaning, she may step up to the plate in the save-the-day realm.

Again, this Spider-Man franchise is changing the formula; with Michelle Jones knowing the truth from early on, the dynamic between the two will be able to flourish in a healthier way, rather than being shrouded in secrecy.