'Zombieland: Double Tap': The First Reviews Are In, And They're Mixed
Attention, Zombieland fans: The first reviews for the sequel, Zombieland: Double Tap, have arrived. And there's quite a mix out there. Now that it's not a cult comedy sleeper hit, we expect that there will be some who love how it continued what they loved about the first, and others who exactly weren't impressed to begin with. So without futher ado, let us dive in.
The Bad: The first half is slow
Zombieland had a pretty strong lead-in. It established Columbus' rules and got to the zombie apocalypse shtick right away. But the sequel isn't quite as quick to the punch, ambling along for a way before the action kicks in.
According to io9, the first act is a bit "disjointed as the movie seeks to catch you up to speed with what's happened in the past ten years and move on from there. "One story goes on for so long you forget another. Then that story comes back and it slows the momentum of the first one. It's not bad, just jarring," writes Germain Lussier.
The Good: The new characters are fun
Now for some good news. The first film relies almost entirely on the four survivors, save for that excellent Bill Murray cameo. This time around, there are a few new faces. And they're delightful. Peter Debruge writes for Variety that Rosario Dawson's Nevada is the "most welcome addition" to the crew.
Dawson isn't the only celebrated newcomer. Simon Thompson writes for IGN that Zoey Deutch as Madison "is absolute comedy gold." "How she makes a character that should be insanely annoying so utterly irresistible is genius," Thompson adds.
More bad: The treatment of women
Zombieland came out in 2009, and it was — well, not exactly considered "feminist," but certainly not anti-female empowerment. Fast-forward ten years and our standards are a bit higher. Sadly, Double Tap has failed to keep up with the times.
"A few quasi-empowered lines uttered by the women doesn't excuse the fact that these characters exist primarily as love interests for their hormonal male co-stars," writes Debruge.
The So-So: A lot of fan service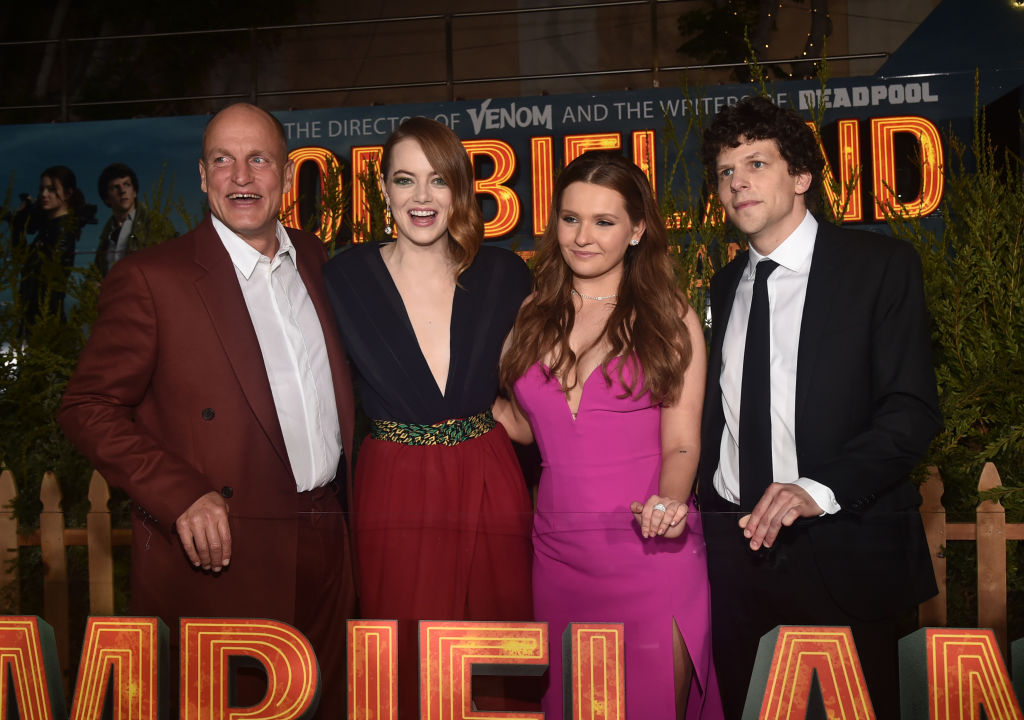 Let's be real: Most movies these days provide a lot of what's referred to as fan service. That is, meta-quips and nods to previous films or other related properties that reward those who are diligent viewers. The MCU has made a killing off of it. And Double Tap offers quite a bit of that.
For the Guardian, Benjamin Lee writes that the film is "dated" "rushed and dusty," adding that "the returning actors replay the same beats with about as much effort and investment as one might expect," and the director's style is "mostly regurgitated."
Of course, this isn't a bad thing to those who want to see what they loved about the original. Thompson writes, "Once again, the original cast works together flawlessly, and the schtick and chemistry are no less engaging or entertaining."