3 Hair Trends From the Golden Globes
On Sunday, Hollywood kicked off awards season with the Golden Globes, and although it's usually all about the women and what they wore, it's time we talk about the men. Most were impeccably dressed in your standard tuxes, and a handful of men even upped the ante on traditional formalwear, but let's not forget about one other thing Hollywood's leading men rocked: perfectly styled hair. From throwbacks to old school Hollywood to bold facial hair, we're taking a look at some of the most standout looks from one of Hollywood's biggest nights.
Leonardo DiCaprio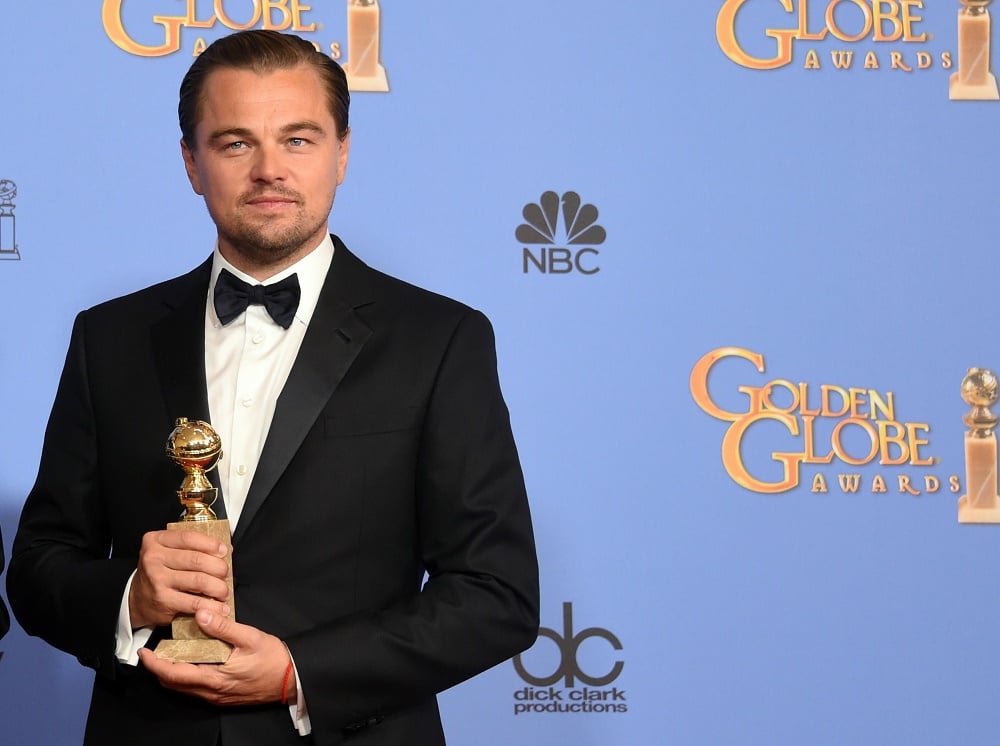 We would be remiss if we didn't mention the Best Actor winner for his performance in The Revenant. In addition to his killer on-screen performance, DiCaprio also rocked the red carpet. His hair was perfectly slicked back, and he had some heavy, neatly trimmed stubble.
Oscar Isaac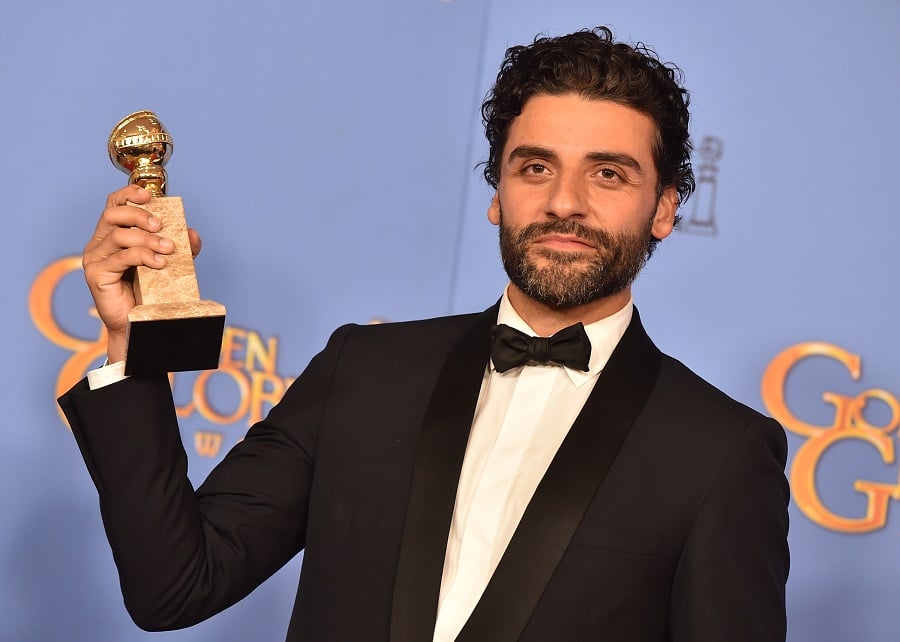 The Star Wars: The Force Awakens star, and winner for his role in on HBO's Show Me a Hero, turned Leo DiCaprio's look up a couple of notches. Isaac, with naturally curly hair, rocked the slick back look in the best way he could, with a full facial beard to match. Let's just say, this look was tailor made (and perfect) for Isaac.
Honorable mention: Channing Tatum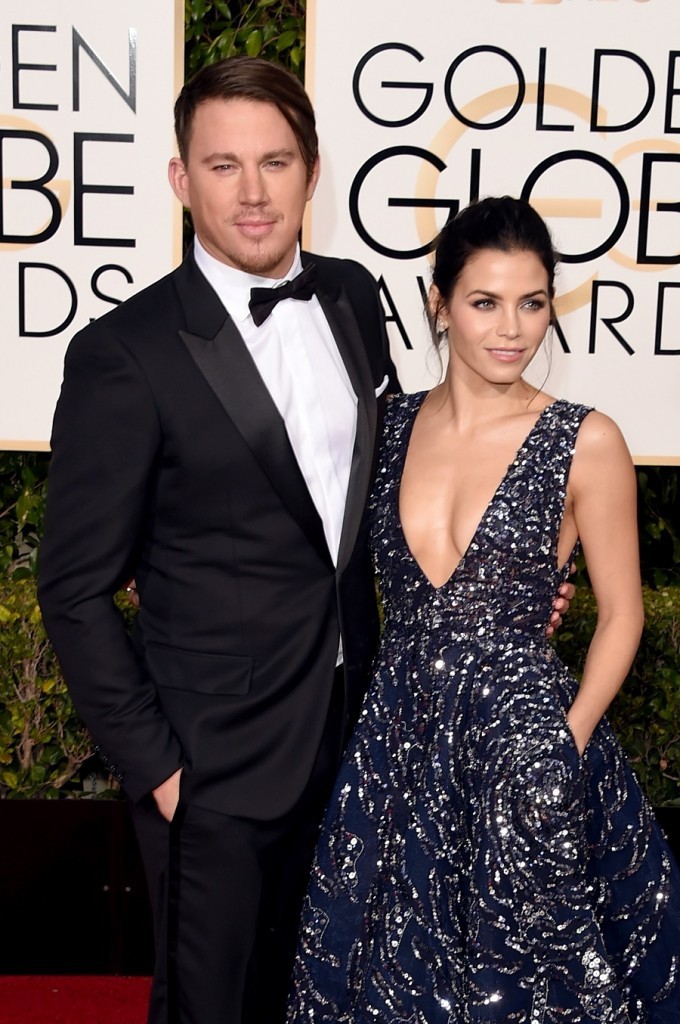 The Hateful Eight
 star and Golden Globes presenter stepped out on the red carpet sporting the hottest slicked-back to-the-side look — a longer than usual style that made waves because a single lock of hair fell across his forehead continuously, refusing to stay in place, channeling somewhat of an emo boy band look. While this may have been a grooming mishap (perhaps just a little more gel was needed or it needed to be pushed back a little higher)
the Internet had something to about the actor's 'do
, becoming the most talked about of the night.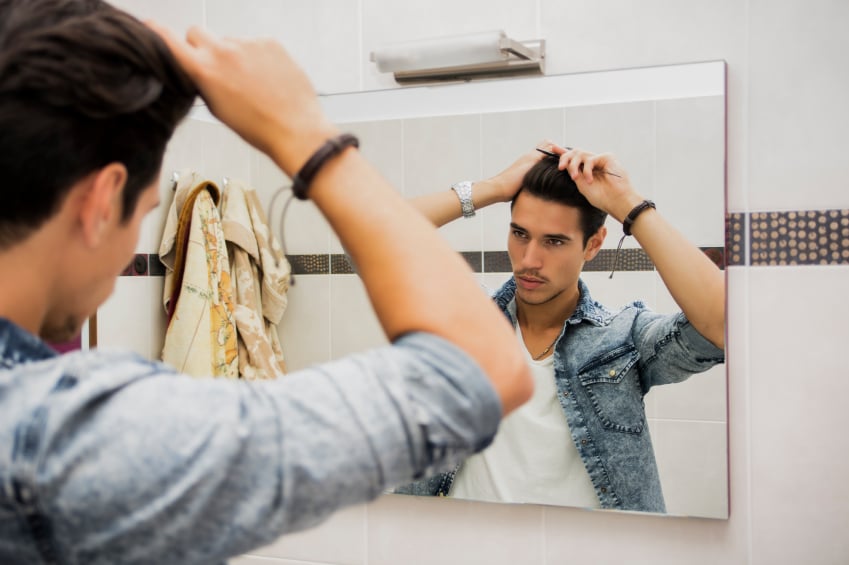 Are you now itching for your own old Hollywood 'do?  The Cheat Sheet spoke with AXE Hair celebrity Amy Komorowski, who's worked her magic on the likes of A-Listers Eddie Redmayne and Ryan Reynolds. She was behind-the-scenes on Sunday and shared how you get the most coveted look of the night: the old school Hollywood throwback, reminiscent of icons such as Cary Grant and Gregory Peck, a look that includes shiny, slicked back hair and side parts.
The old school Hollywood throwback includes three essentials: Shine, slicked back hair, and a side part. To equip yourself, you're going to use a product with high shine and hold, like AXE Clean Cut Look: Classic Pomade or AXE Smooth Look: Shine Pomade.
Start off by applying either pomade to damp or dry hair. "Start where the product is needed most in the front and sides and make sure to run the rest through the entire head of hair," says Komorowski.
Next, use a comb to create a clean side part starting at the front of your head. If you're looking for more volume on top, simply lift the comb up at the roots and back.
Finish off by running your fingers through your hair to create a little bit of separation to ensure it doesn't look too plastered.
Komorowski says that if you're looking for a variation on the old school style, with a bit of a more modern feel to it, follow all the above steps to keep that sleekness and shine. This newer look is a little more undone and tousled, and "instead of combing it all back, pull a couple pieces of your hair out." A slight shake of your hand through your hair should also do the trick. And as for facial hair, if you're choosing to rock it just make sure to keep it trimmed and maintained, she adds.
More from Gear & Style Cheat Sheet:
Want more great content like this? Sign up here to receive the best of Cheat Sheet delivered daily. No spam; just tailored content straight to your inbox.