5 Steps to Creating Your Own Great Style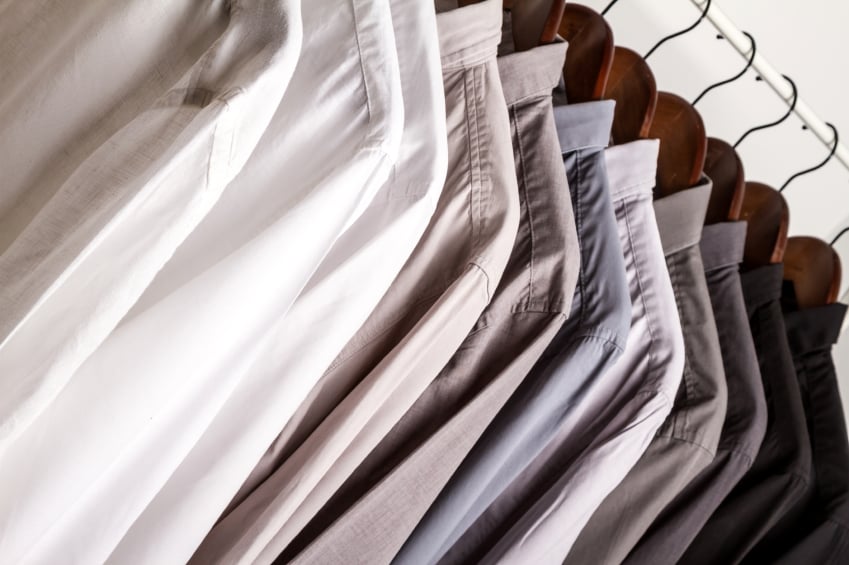 Great style is about figuring out what suits you, looks good on you, and matches your personality. Great style cannot be created overnight; it's something you discover over time and is a part of your metamorphosis not only into adulthood but in discovering who you truly are as a person. If you haven't figured out your style yet, there's no need to worry — The Cheat Sheet is here to help. Here are five guidelines to adhere to when building your wardrobe and assessing what your current style is. Remember, think simple.
Stay true to yourself
Many men are easily confused by fashion trends, and for the most part, there's a pretty good reason for this: There are no set rules when it comes to fashion and it operates objectively. What's fashionable today may not be "in" next week, and what looks good on one man may not look good on the next for a variety of reasons: body type, personality, etc. Great style requires that you stay true to yourself, so don't chase the whimsical winds of fashion.
Instead, understand and figure out what styles, patterns, and colors best compliment you. Once you gain the knowledge and arm yourself with this information, not only will you save yourself the headache, you'll save time and money knowing that you're stocking your wardrobe with pieces that highlight your strengths. You will soon acquire your own uniform, or go-to outfit combinations that are specific to your style and tastes.
Additionally, be sure to become well acquainted with a tailor, because you're going to need one on hand.
Stick with the classics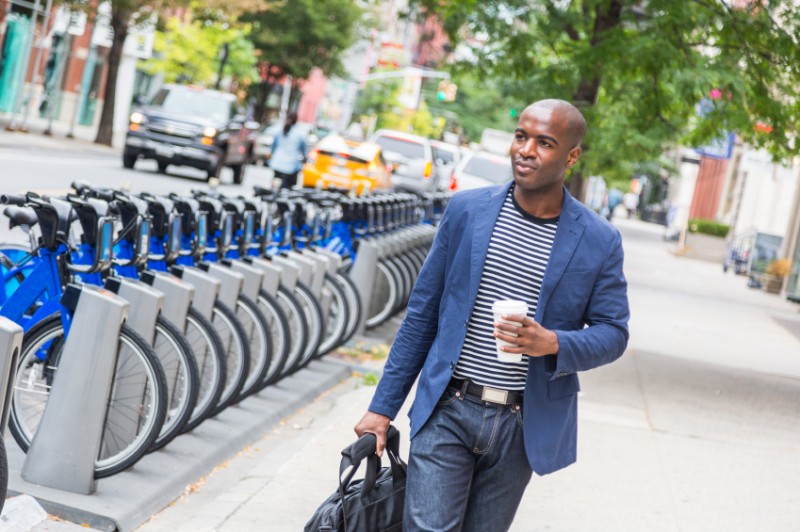 A word to the wise: Stick to the classics — they're classics for a reason. Classic pieces, such as fitted blazers, sports jackets, knitwear, slim-fitting jeans, and leather jackets, achieve elements of style perfection that allow them to span over decades. In other words, not only are these items a great foundation to build your style on, their classic, "always in style" nature allows you to wear them for decades, or at least get a lot of use out of them. Plus, pieces such as those not only look good on the majority of men, but can also be paired easily with other disposable trendy fashion items should you decide to splurge on something. Although incorporating these pieces may seem counter intuitive, ubiquitous items do greatly contribute to your individual style, helping you get noticed in the best way. Your add-ons, such as your shirt, shoes and other accessories, are what seal the deal and really individualize your foundation classics.
Do your research
Before you go ahead and shop (which we know you're overly excited about) make sure you do some research — find inspiration. Be it your favorite celebrities, bloggers, or your favorite men's fashion mag, find a style you covet and think about whether it fits the look you are going for.
Be a man with a plan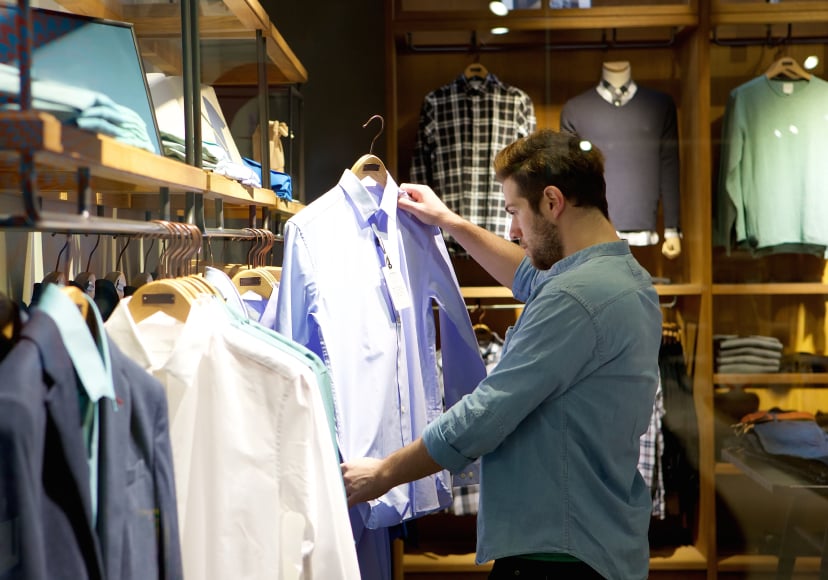 Be a man with a plan when you go shopping. Too many men tend to shop passively, not taking the time to really consider things like fit, finish, and how pieces might ultimately accentuate your existing wardrobe. If you're going to be laying down a nice amount of money for some new pieces, or even a new wardrobe, why not take the time to try everything on and really think about if what you're buying not only suits you but that it suits your body type as well. Try on two different sizes, and always pick up the item that immediately catches your attention. Give it a try anyway. And be sure to not repeatedly shop for the same items that didn't work on you previously.
Be weary of your surroundings
A really big factor in determining your personal style is your environment. For example, if you live in a colder climate or a climate that changes with the season, you're going to want to tailor your wardrobe to each season and prepare yourself for the weather that comes your way. Alternatively, your job will affect your wardrobe as well. If your place of business requires that you wear a business suit five days a week, then your money is better spent if you purchase clothes that you can wear to work, considering you're there the majority of the time. You wouldn't want to invest too heavily in casual wear if that's the case and vice versa. Considering this will allow you to make more solid decisions regarding your wardrobe.
More from Gear & Style Cheat Sheet: