6 Ways to Wear Cashmere This Season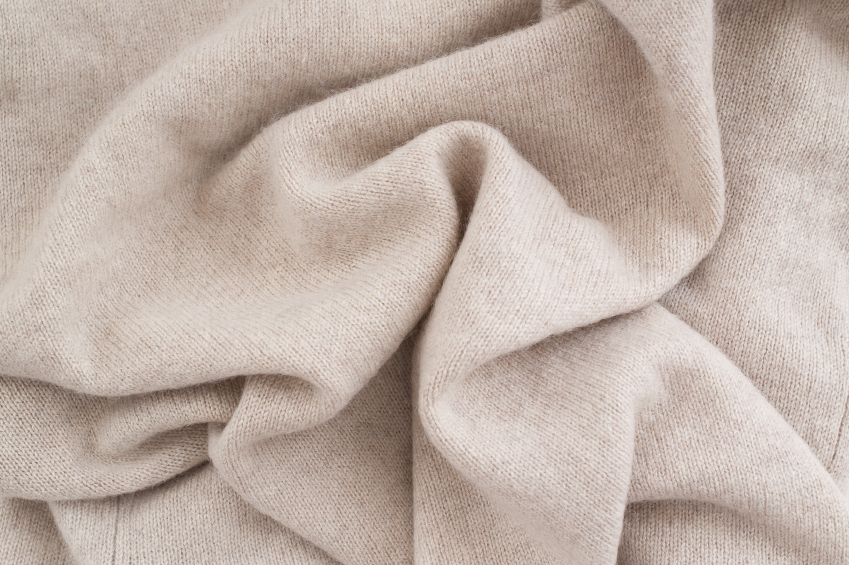 Winter means it's cashmere season, and nothing beats the rich, buttery feeling of the fabric that warms us so comfortably. Cashmere comes from the soft undercoat of goats that are bred solely to produce wool, and it takes more than two goats to make a single two-ply sweater. The fibers from the undercoat are separated from the coarser protective top layer of the coat during spring molting season, which is a very labor-intensive process that typically involves combing and sorting the goat hair by hand. This process lends itself to a very low global production rate of cashmere, so to say the least, its scarcity and involved production process is what makes it so expensive.
But it's an investment worth making. Because it's finer than sheep's wool, it traps more air so the material provides more warmth, and allows you to skip those bulky wools that you don't like. Besides the quite obvious and popular cashmere sweater, there are other ways that you can introduce this luxurious fabric into your wardrobe during the season.
1. Cashmere hat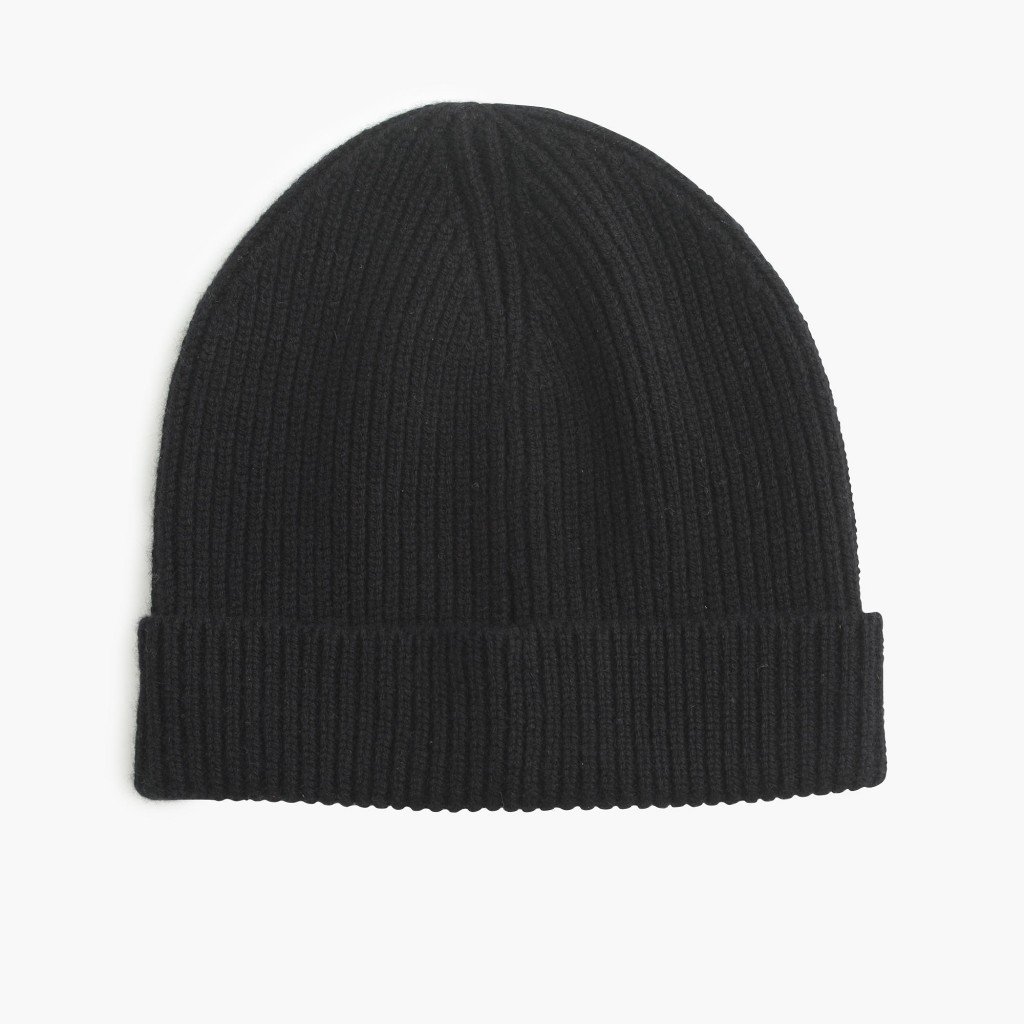 Since cashmere provides more insulation than standard wool, it makes sense to embrace this warm fabric where you need it most: your head. This hat from J.Crew will keep you warm and feel soft against your dome. It's incredibly refined and matches pretty much any outfit.
Get the look: Cashmere Hat by J.Crew
2. Cashmere joggers
Luxurious and comfortable, what more could you possibly want from a pair of pants? Whether you're lying around your house or don't feel like dressing up to run some errands on a Saturday, grab these and get on with your day. These storm-blue sweatpants from Loro Piana, synonymous with thoughtful craftsmanship and fine detail, are crafted from a cashmere and silk blend for extra comfort no matter how you're going about your day.
Get the look: Tapered Cashmere And Silk-Blend Sweatpants by Loro Piana
3. Cashmere and herringbone blazer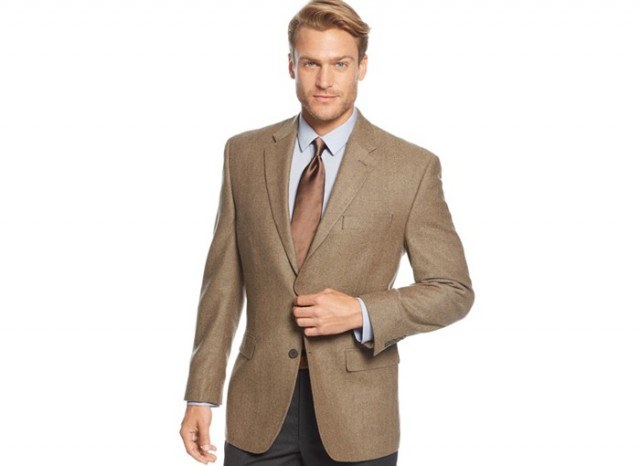 This blended blazer from Ralph Lauren contains just a hint of cashmere, offering softness without sacrificing hardiness. This beautiful blazer can be worn to work or out to dinner. However you wear it, the herringbone weave will add a distinct heritage feel. Brown brogues and and dark grey trousers finish off this look perfectly.
Get the look: Lauren Ralph Lauren Cashmere-Blend Herringbone Classic-Fit Sport Coat by Ralph Lauren
 4. Cashmere scarf
Made from 100% pure cashmere, this dark grey scarf from Nordstrom's own brand is as luxurious as it simple. You can finally put an end to itchy necks with this one. Wear it with your tailored work attire to streamline your look or pair it with any casual, off-duty outfit.
Get the look: Solid Cashmere Scarf by Nordstrom
5. Cashmere overcoat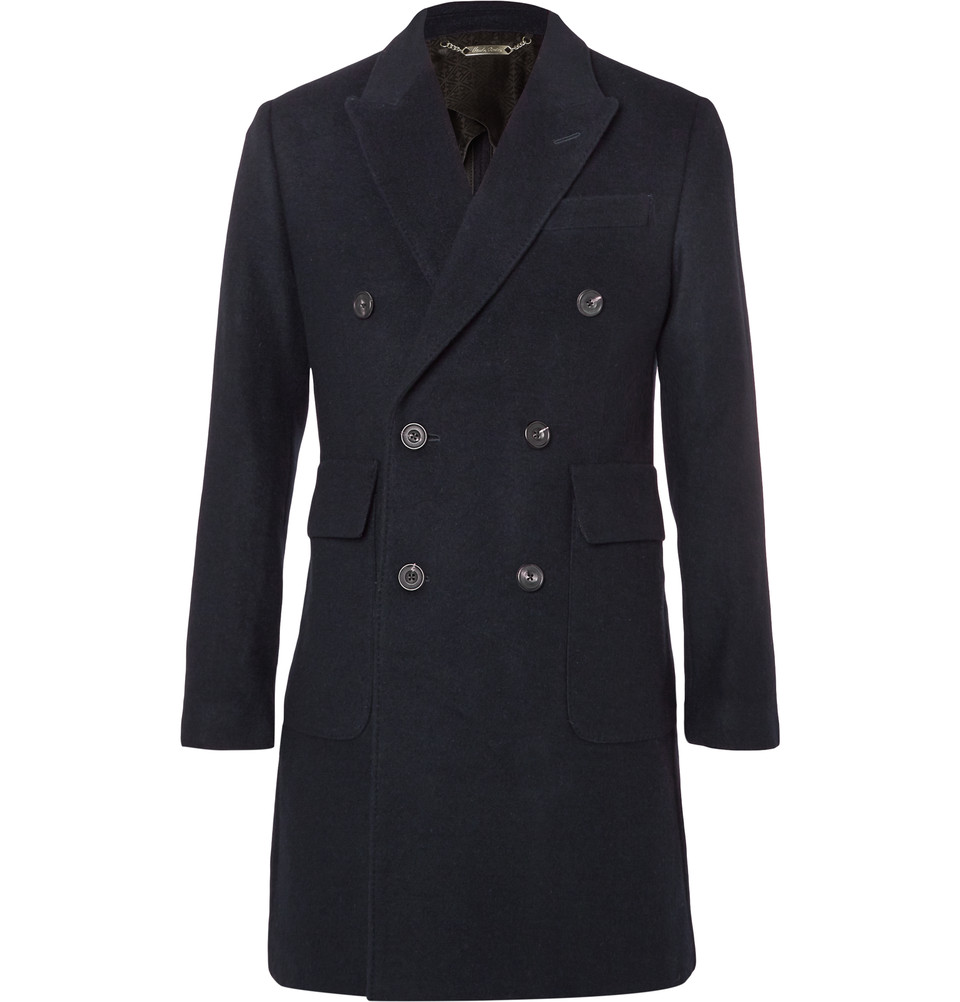 This 100% double-breasted navy cashmere overcoat by Hardy Amies, made exclusively for Mr Porter, adds a relaxed elegance to a sometimes bulky piece of outerwear, thanks to those heat-trapping fibers. It also offers an interesting visual contrast to your winter outfits, and it's so soft that people won't want to keep their hands off you.
Get the look: Slim-Fit Double-Breasted Brushed-Cashmere Overcoat by Hardy Amies
6. Cashmere gloves
Freezing cold fingertips be gone. These color-tipped cashmere gloves by Saks Fifth Avenue Collection are as simple as are they elegant — and warm. Winter will be so much more comfortable and bearable with these on your mitts.
Get the look: Color-Tipped Cashmere Gloves by Saks Fifth Avenue Collection
More from Gear & Style Cheat Sheet:
Want more great content like this? Sign up here to receive the best of Cheat Sheet delivered daily. No spam; just tailored content straight to your inbox.