9 Hidden Things You May Not Know Your iPhone Can Do
Whether you're at the office, the coffee shop, or the gym, people swiping and tapping at iPhones are everywhere. While iOS is pretty easy to get the hang of, and the apps that come installed on a brand-new iPhone are pretty easy to figure out, the iPhone has lots of hidden features and interface tricks that the average user just doesn't know about. Whether you're a smartphone novice or have owned just about every iPhone since the original, there are some tricks and shortcuts that can save you time and make everyday tasks on your iPhone easier. Our step-by-step breakdown and video show you exactly which tricks you should use to get the most out of iOS and use your iPhone like a boss.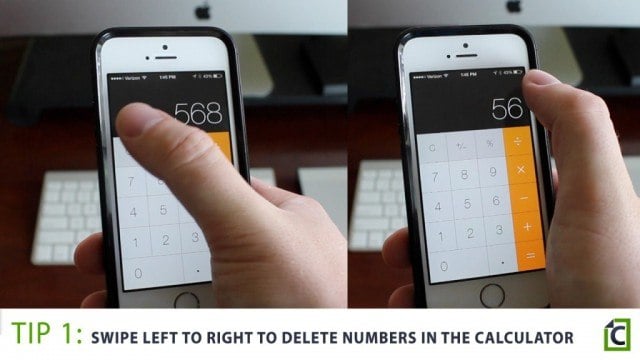 Most people use the iPhone's calculator on a near-daily basis, and a good way to make your calculations faster and easier is to know how to delete numbers when you hit the wrong key, even though there's no backspace key to erase those goofs. Simply swipe to the right in the black field at the top of the screen to delete a number (or two).
Read more of our iPhone tips and tricks on page two.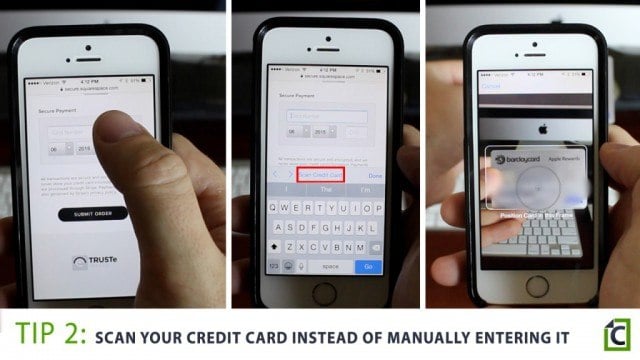 Another way to save time is to scan your credit card instead of manually typing in all of those numbers when you're making a purchase on your iPhone. When you tap into the card number field, a "Scan Credit Card" option will appear above the keyboard. Activate it, then align your card with the frame onscreen and your iPhone will capture the information directly from your card.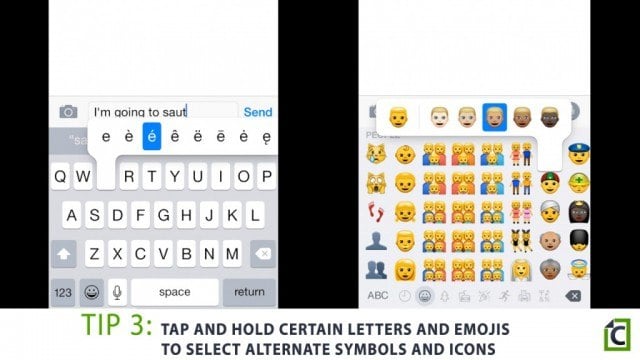 If you occasionally find yourself needing to add a little bit more nuance to your messages, this trick is for you. Press and hold a letter on the keyboard to reveal a menu of diacritical marks for that letter. Or hold down an emoji icon to select a character with a different skin tone (in case you don't feel represented by that unnatural yellow).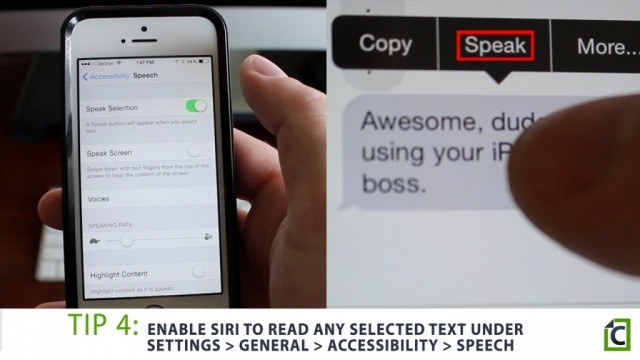 A good way to save time, or just to have some fun, is to enable Siri to read any text that you select in a conversation or elsewhere on your iPhone. To turn on the feature, open the Settings app, navigate to General, choose Accessibility, and then select Speech. From there, toggle on the Speak Selection option. You'll be able to get Siri to read text to you by tapping and holding text, then selecting Speak in the menu that's revealed.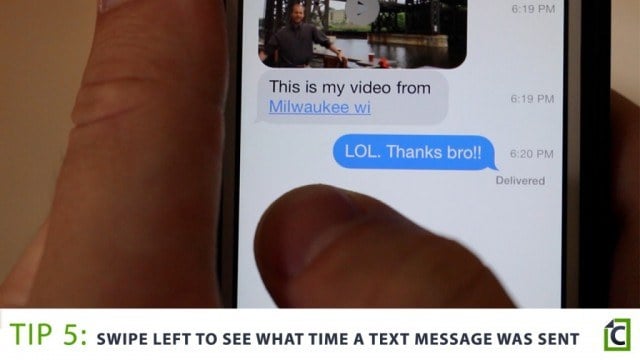 Messages is an important app to master, so we have a couple more tips on how to get the most out of it. If you're meeting up with a friend, or are simply late to reply to a message, swipe left to see what time a message was sent — information that's normally hidden from view as you scroll through a conversation, but can be very useful if you forget exactly when your friend wrote that he'd "be there in 20."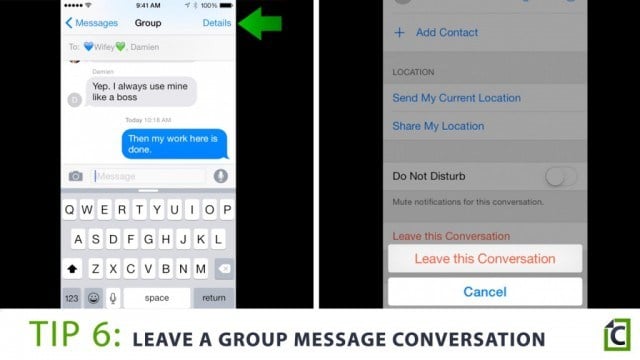 Group messages can be fun, but they can also outlast their utility. When you want to leave a never-ending group iMessage conversation, navigate to the thread in question and tap Details in the top right corner of the screen. Scroll down to the option to Leave this Conversation, and tap the button to remove yourself.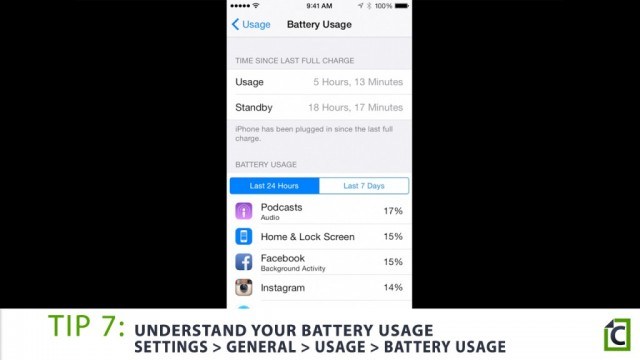 Another great way to get the most out of your iPhone is to figure out which apps are using the most battery power throughout the day. (Facebook? Podcasts? Candy Crush? Oops.) To find out, open the Settings app, navigate to General, tap Usage, and then Battery Usage. Your iPhone will offer you a breakdown of your top apps by battery usage — but will leave it to you to decide if you're spending too much time and battery power in specific apps.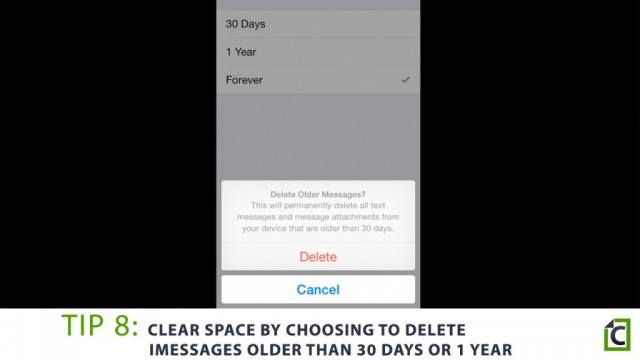 Another way to optimize your iPhone usage is to clear out some of the phone's internal storage. A common culprit is long backlogs of messages, so you can set your iPhone to automatically delete messages instead of saving them forever. Open the Settings app, tap Messages, and then choose Keep Messages. Choose whether you want messages to be deleted after 30 days or after a year, and clear up valuable space by deleting messages and attachments on the spot.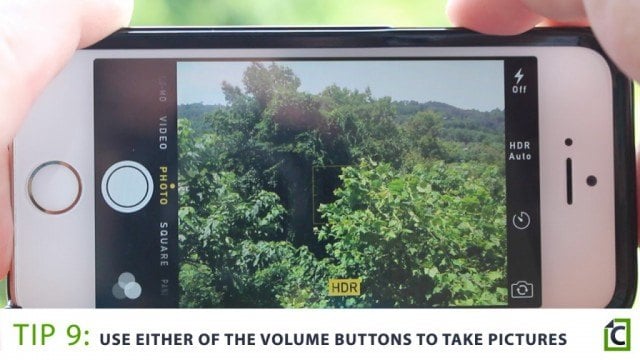 Finally, almost everyone uses his iPhone as a camera on at least a semi-regular basis. But only the pros know that you can use either of the volume buttons on your iPhone as a shutter, which can help keep your hands steady as you capture a photo.
More from Gear & Style Cheat Sheet: