Apple iOS 10: 9 Features and Apps the New OS Should Have
Even though Apple just released the iPhone SE, we're already hearing plenty of rumors about the iPhone 7's release date, features, design, and specifications. While the iPhone 7 isn't expected to arrive until September, there's another major Apple product that we'll hear about months before then: iOS 10.
Apple is likely to announce iOS 10, the next version of its mobile operating system, at its annual Worldwide Developers Conference in June. After that, it will release the new iPhone and iPad software in the fall, likely a few days before the iPhone 7 lands at your local Apple store. There are plenty of rumors about what Apple's planning for the iPhone 7. But what if you're already curious about the new features that iOS 10 will bring to that new iPhone you're already budgeting for, or your current iPhone or iPad? Fortunately for you, we already have some ideas of what Apple will, or should, improve with the next version of its mobile operating system.
1. A way to keep tabs on your contacts' availability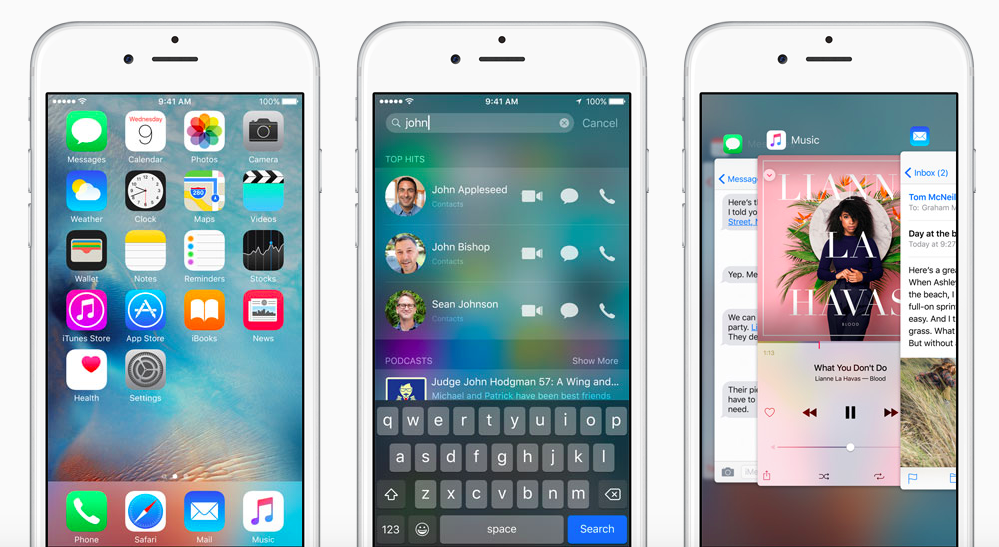 Lewis Painter reports for MacWorld that Apple may equip iOS 10 with a new feature that shows you whether your contacts are available for a conversation, mimicking a feature that users have grown familiar with in apps like Facebook Messenger, which conveniently shows which of your friends are online for a conversation or a call.
Apple's version of the feature, outlined in a recent patent filing, would be enabled by a system that detects where your friends are, whether they're available, and the operating status of their iPhone (such as whether it's in silent or airplane mode). Your iPhone would present that information to you in the Contacts app. The feature would presumably require both parties to opt in.
2. A Siri-improved iCloud voicemail system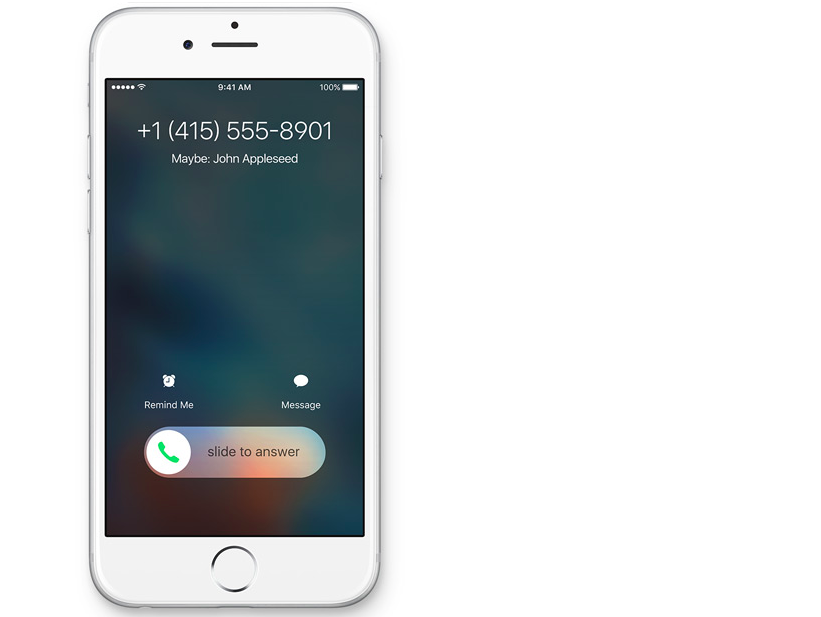 Apple is rumored to be working on improvements for an iCloud-enabled voicemail system, which MacWorld reports would enable Siri to talk to callers and transcribe your voicemail messages into text. The system would replace iOS's standard voicemail system, and would enable you to quickly read through your voicemail messages instead of having to listen to them. That's a feature that would likely be pretty popular considering the fact that most people consider voicemail an inefficient system, and often don't even listen to the messages that others leave for them.
A feature that would automatically transcribe your voicemail messages, so that you need to spend less time listening to those messages and more time acting on the information delivered by them, isn't yet available in iOS's voicemail system, but has been offered for quite some time by apps like Libon and YouMail. The feature would also reportedly be able to tell selected callers where you are or why you can't answer the phone, so that you could opt in to letting your mom or your significant other have a little more peace of mind when they call and you don't answer.
3. A smarter messaging app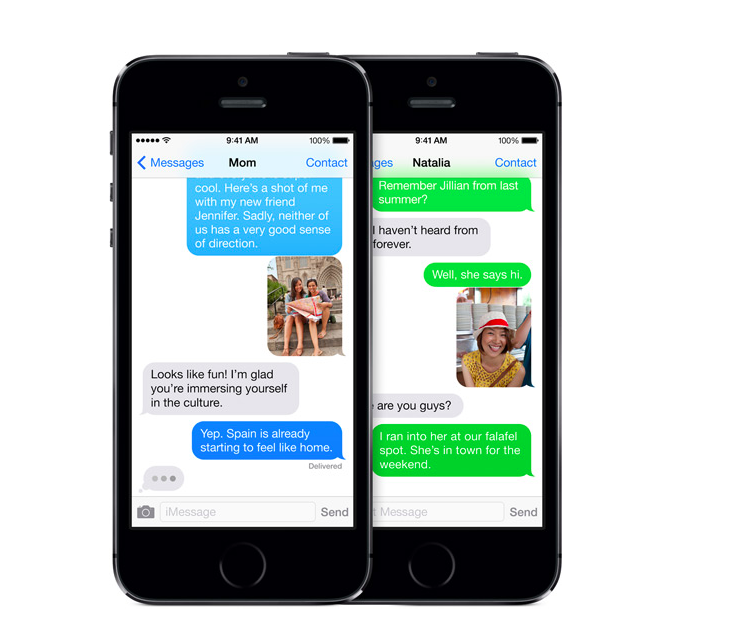 Speaking of the communication functionalities of your iPhone, the messaging app is most likely one of the apps the you use most. So it seems likely that Apple is going to follow the lead of a few excellent startups that are reinventing what a messaging app can do. Take Cola, for instance. Nick Wingfield recently reported for The New York Times that Cola's staff — mainly engineers who used to work at Apple, Nest, and other companies — realized that many of our text conversations about where to meet or what to buy from the grocery store are pretty inefficient.
So Cola is expanding the capabilities of text messages. Imagine scheduling a picnic with friends and texting a to-do list that enables recipients to claim tasks. Or share live maps that update their location for selected times. Use your significant other's text about a flight number to track where the plane actually is. Making messaging smarter is a great idea, and it seems very likely that Apple will take some cues from Cola's work as it developers iOS 10.
4. A more capable Camera app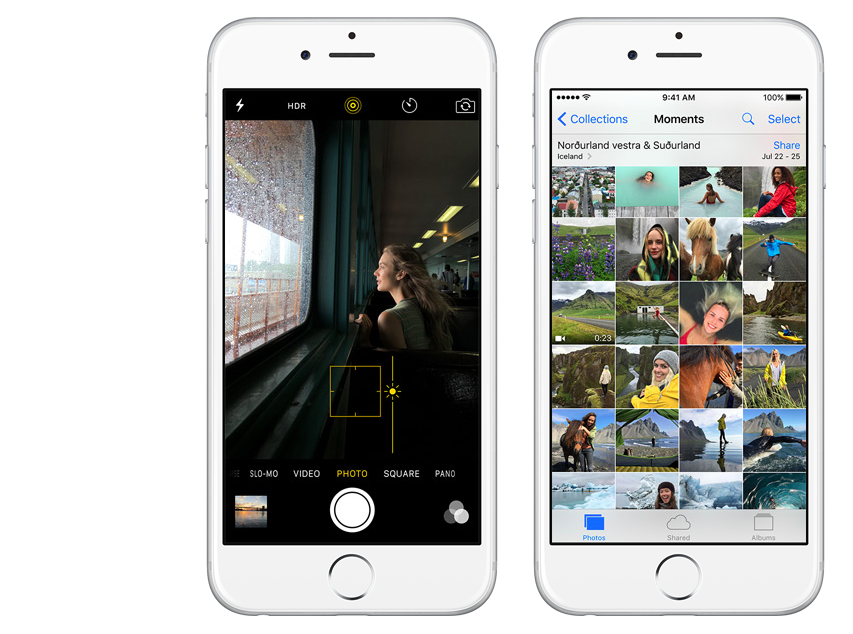 While Apple recently updated the hardware of the iPhone's camera with the iPhone 6s, the accompanying app could do with an upgrade. There's plenty of material for Apple to borrow from. Manual, for instance, enables you to set a custom exposure for each of your photos and therefore gain full control over your images. You can independently control the shutter speed, ISO, white balance, focus, and exposure compensation for each image, and Apple could integrate a simplified set of similar features into its own Camera app in iOS 10.
Manual is a favorite among iPhone photographers, though there are plenty of other apps that illustrate how Apple's Camera app, by comparison, falls a little short. SKRWT corrects perspective and lens distortion, features that are valuable both to users who are familiar with high-end cameras and those who are serious about using their iPhone as their primary or only camera. And Hydra helps you to capture better images in difficult lighting situations. Apps like VSCO and Afterlight give you plenty of options for editing your photos, though it can be tiresome to take a photo with Apple's app, open it in an editing app, and then open a third app to share it.
5. A better Weather app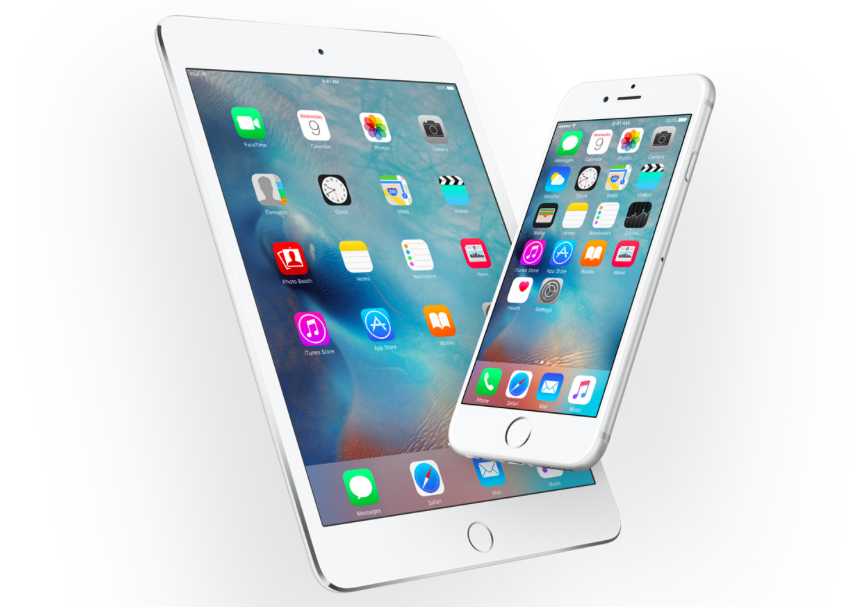 It's no secret that the Weather app that comes preloaded on iOS 9 isn't all that useful. If you want detailed forecasts or any control over what information the app shows you, then you're much better off with one of the many excellent weather apps available in the App Store, from the snarky Carrot Weather to the impressive Dark Sky. Apple could update its Weather app to give you more detailed, useful forecasts and a better way to browse them.
Apple could not only improve its Weather app with iOS 10, but could more deeply integrate its forecasts with other features of the iPhone. For instance, the Proactive Assistant could surface information about how the weather will be on your daily commute, which might prompt you to throw an umbrella in your briefcase or wear a heavier coat than you were initially planning. Or, if you and a friend are texting about meeting up when you're in town, the messaging app could show you the forecast for the unfamiliar location to make sure that you're prepared.
6. A Home app for HomeKit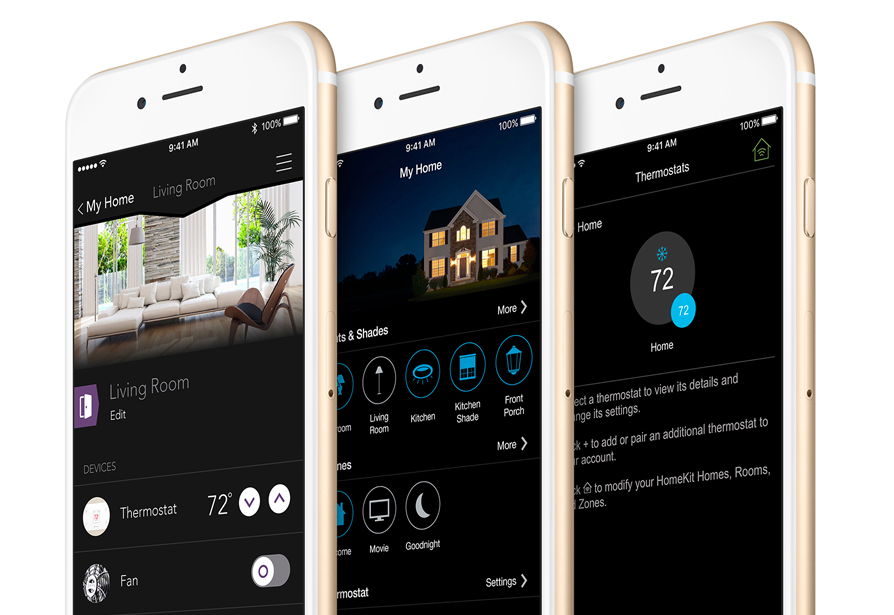 Apple's already made HomeKit, its smart home platform, available to device manufacturers. But even though you can buy a variety of HomeKit-compatible smart home devices, there still isn't an accompanying app available on the iPhone that enables you to manage all of those devices from a single place.
Apple will likely debut such an app, perhaps called Home, as a hub for communication with smart home devices, and for viewing the data that they generate. You'll likely be able to see your HomeKit devices organized by room and turn them on or off or make other adjustments right from your iPhone. That calls to mind competing systems and their apps, like Insteon's Hub and corresponding app, or the SmartThings Hub and the SmartThings Mobile app.
7. A way to hide or remove stock apps
Savvy iOS users have figured out a number of different tricks to hide apps on iOS, but Chris Smith reports for BGR that iOS 10 might bring an Apple-supported method for hiding the default apps that are usually relegated to a junk folder on your home screen. When looking through iTunes metadata, AppAdvice discovered two new keys labeled isFirstParty and isFirstPartyHideableApp, which seem to indicate that users will be able to hide certain apps.
It makes sense that such a feature would only enable users to hide specific apps, at least to start with, given a comment that Apple chief executive Tim Cook made when speaking with Buzzfeed last fall. At the time, Cook said that enabling users to remove stock apps is complex, since "there are some apps that are linked to something else on the iPhone. If they were to be removed they might cause issues elsewhere on the phone. There are other apps that aren't like that. So over time, I think with the ones that aren't like that, we'll figure out a way [for you to remove them]."
8. Street views in Apple Maps
In January, Chris Smith reported for BGR that with iOS 10, Apple Maps might get one of the best features of Google Maps: street view. Street View gives you an easy way to take a look at your destination when you arrive, so that you're already familiar with the landmarks you need to look for when finding a new restaurant or visiting a friend's new apartment.
While Apple has yet to make any formal announcements about its plans for Apple Maps, online documentation said of the company's plans to drive vehicles around to collect data, "We are committed to protecting your privacy while collecting this data. For example, we will blur faces and license plates on collected images prior to publication." Google also blurs out faces in images collected for Street View, so the documentation may be a hint that Apple is working on a similar feature.
9. A customizable Control Center
The Control Center, which you can access by swiping up from the bottom of your iPhone or iPad's screen, is packed with useful settings that enable you to control Airplane mode, WiFi, Bluetooth, Do Not Disturb, plus get quick access to brightness and music controls, or easily access the calculator or camera.
With iOS 10, Apple could enable users to customize which settings appear in the Control Center, since almost every iPhone owner routinely has to dig through the Settings app for a control that's too deeply embedded in the app. Lots of users would likely opt to add simple, useful features like Apple's new low power mode to the Control Center in order to save themselves the time it takes to scroll the Settings app.
More from Gear & Style Cheat Sheet:
Want more great content like this? Sign up here to receive the best of Cheat Sheet delivered daily. No spam; just tailored content straight to your inbox.