You Need These Beauty Products for Ultimate Skin Protection
Pollution is not a good look for our planet — and it certainly does no favors for your pretty face, either. None are really immune to the grit and grime, dirt and dust, and smoke and soot encountered on a daily basis, especially for those living in big cities and urban metropolises.
These air pollutants can wreak havoc as they accrue on your skin, working their way into pores and causing premature aging, acne, and a dull complexion. Plus, there's no way to really avoid them … except walking around in a plastic bubble ball.
If your bubble has burst, we have a round of pollution-fighting skin care products that can be your next best protection. While the importance of cleansing the face day and night cannot be ignored, the antioxidant ingredients in these serums, creams, and potions can help combat free-radicals while packing in enriching vitamins. All that bad air doesn't stand a chance against these six beauty products.
1. Pestle & Mortar Hydrate Moisturizer
When Pestle & Mortar founder Sonia Deasy witnessed the effects of environmental factors on the skin, most directly through the lens of her photographer husband, she set out to combat the inevitable onslaught of aging through her own skin care line. The Hydrate Moisturizer does just that, providing a daily shield for skin so it stays healthy, hydrated, and ready for its close-up. Naturally moisturizing ingredients, including jojoba and squalane, instantly make skin softer and firmer while powerful antioxidants such as pomegranate, green tea, and vitamin E help fight free radicals and the effects of pollution. The mixture of patented peptides also dramatically reduces the appearance of fine lines and wrinkles, and what's more, the moisturizer is formulated without any potentially harmful ingredients like parabens, mineral oil, silicones, sulphates, propylene glycol and synthetic fragrance.
2. La Solution 10 de Chanel
Packed with free-radical-fighting silver needle tea extract, La Solution 10 de Chanel is a gentle, soothing moisturizer formulated for sensitive skin and for skin types especially irritated by environmental aggressors including pollution, climatic conditions, stress, or non-invasive microdermabrasion. The formula features just 10 carefully selected ingredients, each chosen for its optimal skin tolerance and efficacy. But the most significant is that silver needle tea extract, which has unprecedented soothing and antioxidant properties to help regulate skin's response to irritants and protect against free radicals. Skin is re-balanced and nurtured back to a more resilient, less reactive state.
3. Grown Alchemist Detox Serum Antioxidant +3
While some of Grown Alchemist's potions might read like a page in a chemistry book, the brand's certified organic botanical ingredients and powerful natural actives claim to provide better beauty results without harmful artificial chemicals. The Detox Serum Antioxidant +3 is a perfect example of that. The lightweight, oil-free serum absorbs instantly and is recommended for daily use to detoxify the skin of not only the traditionally targeted oxygen free radicals, but even more importantly, carbon and nitrogen free radicals, all of which can result from environmental factors like air pollution along with UVB/UVA rays from the sun and diet. Banishing those free radicals helps prevent wrinkles while leaving the face radiant and healthy — as any good detox should.
4. Verso Super Facial Serum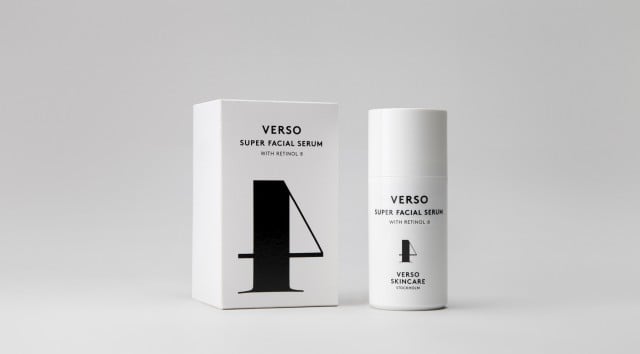 Verso skin care, including the Super Facial Serum, is something of a superpower for your face. Think of it as your own personal hero cape; one that you can use to fend off all those dirty elements in the air and literally reverse their effects. Verso's signature ingredient, called Retinol 8, is eight times more effective than standard retinol and basically helps skin cells mimic how young cells behave. It's proven to make skin appear younger and healthier by stimulating the production of collagen and hyaluronic acid. The Super Facial Serum's lightweight, quick-absorbing formula leaves the face smooth and supple while gently diminishing the look of fine lines, wrinkles and dark spots. Vitamins C and E offer even more pollution-fighting antioxidant benefits to promote a brighter, more illuminated look.
5. Decleor Hydra Floral Anti-Pollution Hydrating Active Lotion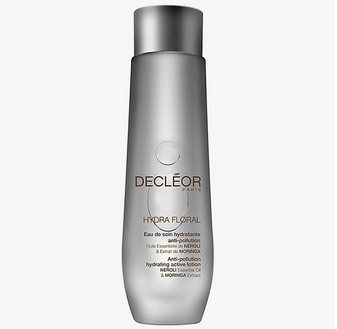 The name virtually says it all for this aromatherapy skin care company's pollution-fighting face lotion. Decleor's fresh and fluid hydrating formula activates and strengthens skin's foundation with potent natural pro-youth extracts including neroli essential oil, moringa oleifera, and hyaluronic acid for an immediately hydrated and comforted feel. It also is said to deliver a sense of energy and vitality for skin, addressing the visible signs of aging while promoting a smooth and supple complexion.
6. Osmia Organics Restore Facial Serum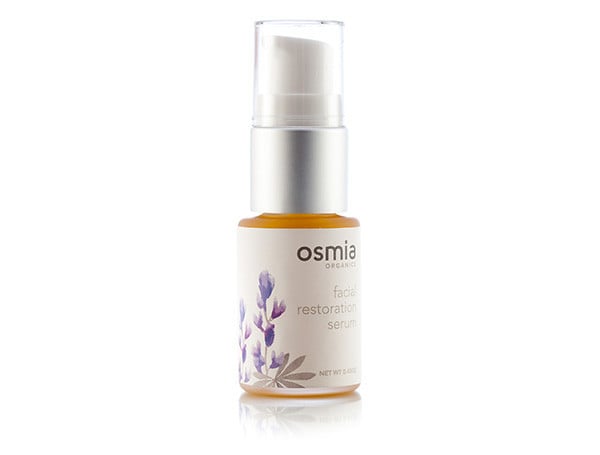 While nothing about air pollution smells good, Osmia Organics is in the business of paying the utmost attention to good scents and their aromatherapy benefits. In a broader sense, the company's mission is simply a reminder to sense and experience life to its fullest. Make sure that your face is at its best while you're at it with the Restore Facial Serum, previously known as the Facial Restoration Serum, that includes base oils of safflower, jojoba, and kukui for a rich, velvety texture that is particularly effective for damaged and dry skin. Powerhouse ingredients like pomegranate, amaranth, borage, and sea buckthorn oils boost the antioxidant and anti-aging potency while precious essential oils including organic helichrysum, lavender, and rose, and wild-harvested carrot seed and frankincense were chosen for their healing and nourishing abilities. Smells good to us.
Follow Rachel on Twitter @rachellw and Instagram @rachellwatkins