Botox: Is It Time for a Makeover?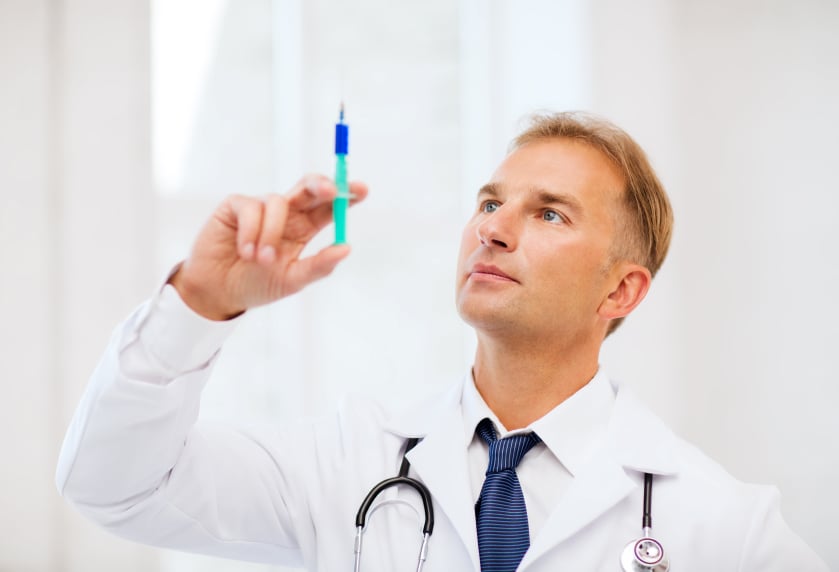 You might eat clean, workout five days a week, and use the best products money can buy, but sometimes there are problems that only have one solution: a doctor. For years, women have been going to dermatologists and plastic surgeons for injections and fillers like Botox and Restylane, as well having minor procedures that result in major changes. So, why wouldn't you take the opportunity to look just as good?
According to Dr. Sheila Nazarian, who is a board-certified plastic surgeon in Beverly Hills, more and more men are deciding to join the Brotox Club: "While the majority of my practice is still female, I have definitely seen an uptick in male patients. I think this is partially due to my services including CoolSculpting and miraDry that men are attracted to. Other men just follow their wives or girlfriends in and end up getting a little something themselves."
Where to start
While there are billions of resources online, it's best to start your search on a comprehensive site like RealSelf, which has information about every aesthetic procedure out there. They have Q&As with professionals and lots of forums where you can chat with real people, so you can read opinions from every possible prescriptive. There is also a seemingly endless library of before-and-after pictures. Most importantly, RealSelf has a directory of board certified physicians (because you want the most qualified and safest doctors possible) as well as unbiased reviews.
It's all about the face
According to a survey of doctors by RealSelf, 42% of their male patients come in for Botox or fillers like Juvederm. At Dr. Nazarian's office, Botox, Juvederm and Restylane are the most popular injections. "[Injecting] Botox in the forehead, glabella and crowsfeet is very common," Nazarian says. "Juvederm or Restylane in deep wrinkles that are present without moving the face is also common. I also use Juvederm in men's tear troughs to help make them look less tired." Injections give you results right away, so if you like looking better and instant gratification, you will be very happy.
CoolSculpting
CoolSculpting is a great procedure for men who are in relatively good shape, but are just totally frustrated by those few extra inches of fat on the abdomen, thighs or love handles that simply won't decrease, no matter how much working out they do. It also works to get rid of a double chin. During the CoolSculpting procedure, the area being treated is attached to machine, which freezes and kills the fat cells. Over time, your body eliminates those cells. The process is easy and relatively painless. You can even sit there and work on a laptop or take a nap while the machine does its job. There's also no downtime, so you can still feel cool and keep your CoolSculpting a secret. It's also FDA-cleared, so lose the worry before you lose the fat.
miraDry
miraDry is a procedure that can prevent embarrassment you might experience on even a daily basis. Are you that sweaty guy who stains the underarms of his shirts? Do you have to check your pits before raising your arms at a game? Do you have to tell your drycleaner to pay extra attention to the underarm area of your shirts? Then you might be a good candidate for miraDry. The procedure uses microwaves to permanently destroy the sweat and odor glands under your arms. Yes, microwaves, like the ones used to reheat last night's leftovers, but clearly, not the same thing. This procedure is safe and has been FDA-cleared since 2011.
Join The Brotox Club
While men can hesitate to be proactive about self-improvement, they shouldn't be afraid to take the plunge. If you feel you don't look as good as you once did, according to Dr. Nazarian, you wouldn't be the only man to have that sentiment: "A lot of my male patients credit their visit to my office to a recent break-up and being back in the dating scene, trying to keep up with their younger wives, or having to compete with younger candidates for the same job." While these procedures can't guarantee you'll get a promotion or a date, you will feel younger, better and refreshed after your man makeover.
More from Gear & Style Cheat Sheet:
Want more great content like this? Sign up here to receive the best of Cheat Sheet delivered daily. No spam; just tailored content straight to your inbox.