12 Forgotten Social Networks We've All Abandoned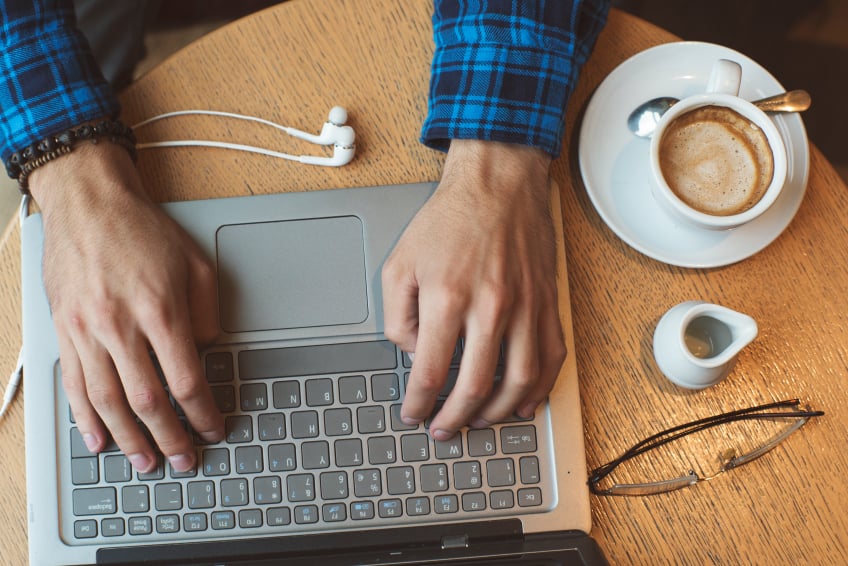 If you thought that cell phones have changed quickly, you should take a look at how social networks have evolved over the past decade. Many of us are addicted to our favorite social networks, from Facebook to Instagram to Snapchat to Twitter, and social networks are one of the many reasons why we check our phones too often and make other etiquette mistakes with our phones in hand.
But we were just as addicted to the cell phones we had in the early 2000s as we are to our modern Android smartphones or iPhones now. And the many social networks that have risen to prominence and faded into obsolescence were fun and perhaps even a little addictive, too. We all remember MySpace and may even still stumble on people's Google+ pages. But what other social networks have we tried out and subsequently abandoned? Read on to check out some once-popular and, in some cases, practically defunct social networks that we've all forgotten about (and reminisce about a time when connecting with your friends online was simpler and lighter on the selfies).
1. Beme
As K. Thor Jensen reports for New York Magazine's Select All, Beme is a Snapchat-like social network founded by YouTube personality Casey Neistat. It was designed to be a less curated social network, and enables users to upload unedited four-second videos taken by holding your phone against your chest. The hype died down relatively quickly after Beme's launch, in no small part because four-second clips from people's lives are generally pretty uneventful.
2. Bolt
Bolt was one of the earliest social networks. Launched in 1996, it was geared toward teens. Caroline McCarthy reports for CNET that in its early days, Bolt enabled users to create a profile, talk with other members in chat rooms and on message boards, and take online quizzes. Bolt failed to catch on, in part because it may have been ahead of its time, and faded into obsolescence after a failed pivot to video sharing.
3. Ello
Ello was meant to be a clean, ad-free social network. The hype around Ello's launch was amplified by its founders' decision to make it invite-only, a move that Jensen reports "resulted in a population of Tumblr-burnished hipsters eager to peacock their impeccable taste in GIFs." Since then, most of the excitement about Ello has faded. The social network features a chronologically ordered feed, and the ability to check out what's going on around the world by checking the "Trending" section.
4. Eons
Eons was a social network designed specifically for older internet users, not the young people who are typically the first to adopt a new app or social network. According to CrunchBase, Eons was introduced in 2005 and was targeted at users 50 years and older. But Eons eventually figured out that people didn't want to use a social network specifically for older people when there were plenty of other, more fun options (like Facebook, where you can now find plenty of people over 50).
5. Makeoutclub
Makeoutclub, launched in 1999, was what Jensen calls an "anomaly" for its time. The first version of the site required users to submit their profiles by email to admins, who would code them into pages. In the early 2000s, Makeoutclub became the destination "for indie kids to hook up with each other and launch unfulfilling long-distance relationships where the only thing you had in common was your Kazaafolder." Makeoutclub is still up and running, and has more than 130,000 registered users.
6. Nextdoor
Sarah Jacobsson Purewal reports for PCWorld that Nextdoor is a location-based social network that officially launched in 2011, with the goal of making it easier for you to connect with your neighbors and build a strong local community. But as Purewal explains, "thanks to the internet, we've moved beyond being limited to interacting with people who are near us. We can now form online communities — sort of like neighborhoods, if you will — based on shared interests, opinions, and thoughts."
7. Pair
Pair is a social network for just two people: you and your significant other. The idea is to create a private social network that enables you to send texts, drawings, photos, and videos, or even sketch together or play games. This social network launched in 2012, but never gained traction as a social media app since it's more of a very limited messaging app than a true social network.
8. Path
Path is a mobile social network that enables you to create your own "path" of events with status updates and photos. It limits users to a small circle of friends and family, with the idea that that will make users more likely to share personal details about their lives. Path launched in 2010, and failed to become a major contender in part because it's a mobile-only social network and in part because its functionality is too limited.
9. Ping
Apple launched Ping in 2010 as a music-based social network. Ruth Reader reports for VentureBeat that Ping was a music recommendation and sharing tool that was integrated into iTunes 10. Ping connected users with like-minded music fans and enabled them follow artists. But it only allowed users to choose three music genres for recommendations, which was too limiting and resulted in mediocre recommendations. Apple shut Ping down after just two years.
10. Shots
Shots is a social network that attracted investment from none other than Justin Bieber himself, which caused a wave of media coverage surrounding its 2013 launch. Shots was designed as "the first anti-bullying social networking app," and as such, doesn't allow comments on photos and doesn't display how many followers an account has. It only uses your phone's front-facing camera, and it originally didn't let users add filters to their pictures (though an update lets you use either camera and apply "live filters" as you take a shot). Jensen characterizes Shots as a "low-functioning Instagram."
11. Yahoo 360 Degrees
Yahoo 360 Degrees was a blog-centric social network that never made it out of beta mode in its four years of existence. Dong Ngo reports for CNET that Yahoo closed the social network in 2009, four years after it launched in 2005. The social network never really caught on in the United States, and Yahoo stopped supporting it in 2007.
12. Yo
Yo attracted $2.5 million funding in 2014 despite the fact that its entire functionality consists of pressing a friend's name to send them the word "Yo" as a push notification. After the tidal wave of headlines and hype subsided, Or Arbel, the developer behind Yo, tried to add more functionality, like location capability, photos, and groups. But by that point, the novelty had worn off.