All the Things Your Barber Wants You to Know
Let's face it: Your barber is probably one of the most consistent people in your life. You see them every couple of weeks, and, when you do, you know what you're getting. Like your friends, your barber probably knows a lot about you, because what else are you supposed to do while you're sitting in his or her chair? That said, there are probably some things that you don't know about them, including their client pet peeves and some plain 'ol barber etiquette tips. Here are all the things your barber wish you knew.
1. Running late hurts both you and your barber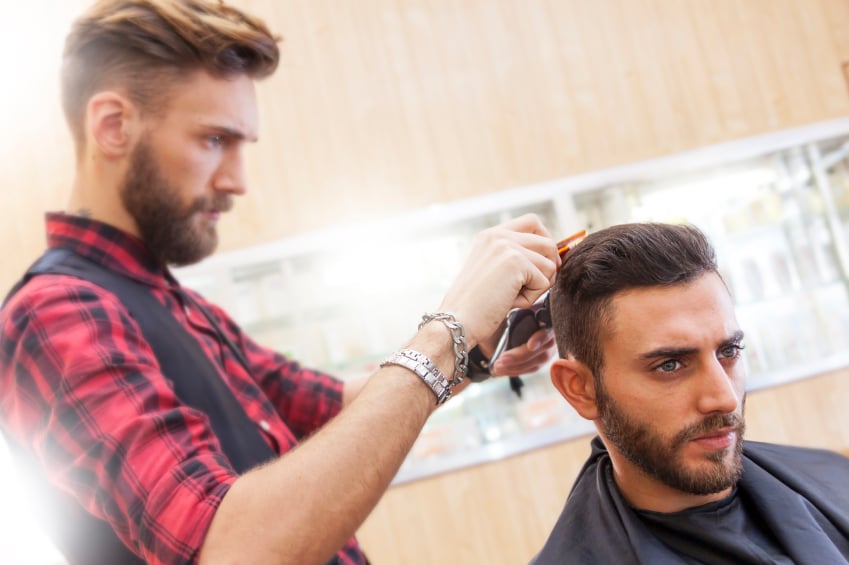 Sometimes you're late to an appointment. It happens, but you should make sure that you call the barber shop or salon to let them know that you're running late. It will benefit the both of you to reschedule. "If a client is running late they should call at least 30 minutes before their appointment time. Stylists will, at that point, need to adjust the rest of their day so clients after them aren't waiting," says hair stylist Tanya Abriol to Byrdie.
Running late is bad for both of you, because you're not going to get the best hair cut possible. Not only are you likely to have an irritated hairstylist or barber, but it might be done in a rush. "Showing up 15 minutes late really is the limit, taking in consideration that typically each service takes an hour. Consulting what you want to change about your look, getting washed, and settled in takes another 15 minutes… at that point it has run into 30 minutes of your appointment time," adds hairstylist Nick Stenson in the same story from Byrdie.
2. Don't make your first appointment with them on a Saturday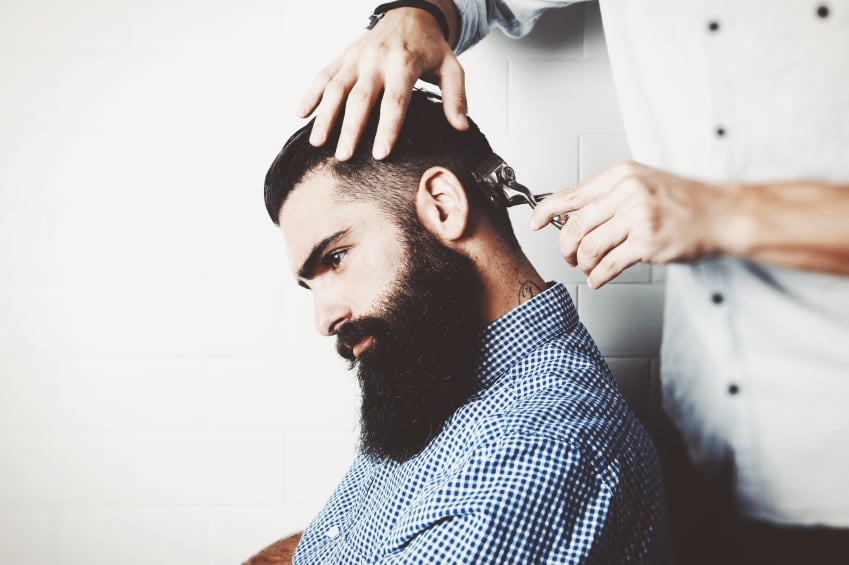 Notoriously, barbershops, as well as salons, are incredibly busy on the weekends because that is when most people are off from work and have the time to come in for a cut. If you're trying a new barber or stylist, make sure you don't make an appointment with them on Saturday because they won't be able to give you the time and attention you want and deserve, says Reader's Digest.
3. Don't tell them to do whatever they want
This is probably one of the most irritating things you can say to anyone, but when you say it to your barber or stylist, they're going to take it literally, and you're probably not going to like it. They also can't stand when you say you're "pretty easy to work with" because nine times out of 10, you're probably not, and they know this, says Reader's Digest. Just be upfront and honest with them and if you're unsure of what you want, do a little research beforehand. If you're still unsure as to the hair cut you want, having done research you're probably more equipped to at least give your barber a starting point. Try this guide from The Art of Manliness on how to speak with your barber, so you can get what you want out of your cut.
4. If you must use your phone, only use it for texting
There's no way to avoid cell phone usage anywhere. "Being on the phone texting during an appointment is such a common thing now. I think if you're in the middle of a conversation, it's rude, but if it's not affecting the stylist and their work, it's fine," Abriol tells Byrdie. There are some clients that just don't get that and some venture to talk on the phone while they're getting their hair done. It's especially rude because many barbers and hairstylists make it a point to chat up their clients while they're working with them, and it could even affect the stylist's work.
5. They use different words for bleach so they don't scare you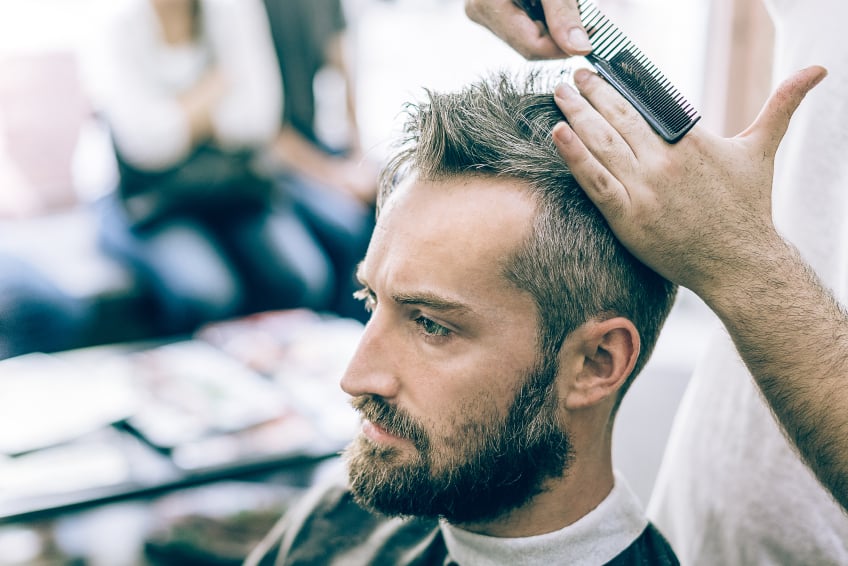 The thought of using bleach in one's hair can be a scary thought, mostly because it sounds like you're about to have a disaster occur on top of your head. If you're a guy who likes to dye his hair or if you've had a dye job gone wrong (i.e. you did it yourself), your hairstylist will use words like "lightener" or "decolorizer" when they're trying to lift a dark color out of your hair. No matter how you squeeze it, they're using bleach, says Reader's Digest.
6. A tip about tipping
It's standard practice to tip a barber or hairstylist. What's debatable is how much should be given if you're less than satisfied — only if there was a mistake made on the part of the barber — not because you didn't properly relay what you wanted. Stenson told Byrdie that clients who are generally satisfied with what they got commonly tip 20% or more. But know you don't have to be so generous if you aren't satisfied with the resulting 'do.