How to Fold a Shirt Perfectly Every Time
First impressions are everything. If you want to stay looking crisp and tidy, you'll have to make sure your shirts are folded properly. Sloppy technique will cause your threads to inherit unsightly creases. It's not a good look to show up to a first date or an important event looking worn and wrinkled. The Cheat Sheet will show you some boss moves for how to fold a shirt perfectly every time.
1. Start with the shirt facing down

First, close all of the buttons on your shirt so that everything stays in place. Place your shirt face-down and fold both sleeves across the back. For the best results, use a flat, hard surface. Folding clothes on your bed or couch might be comfy, but you won't achieve the crisp fold you desire.
2. Fold the sides vertically at the shoulders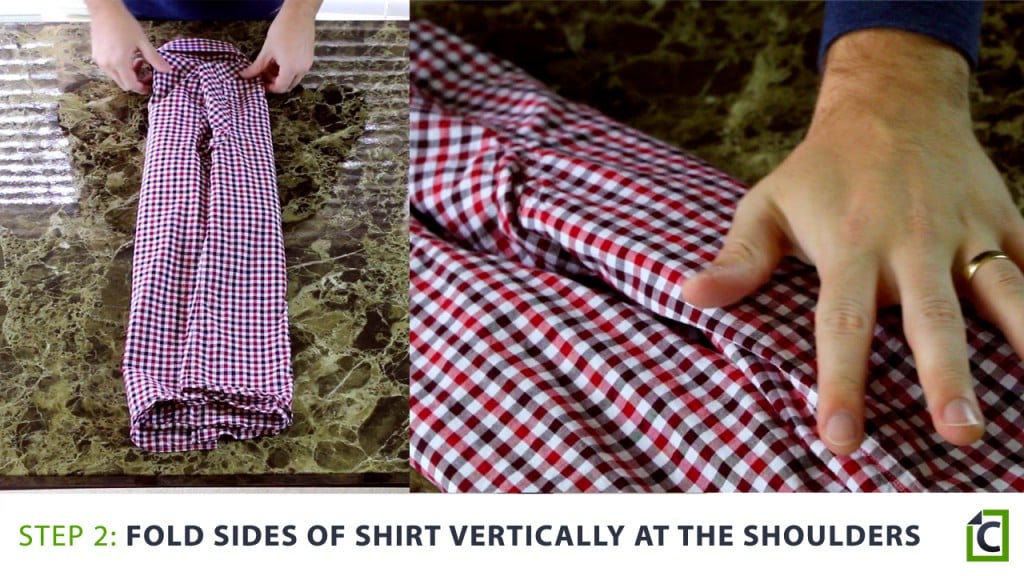 Next, beginning at the shoulders, fold the sides of your shirt vertically. Make sure the bottom of the shirt is pulled in tightly so that it is narrow. When the bottom is too wide, parts of the shirt will stick out at the sides, which not only looks messy but could also cause wrinkles.

3. Fold in half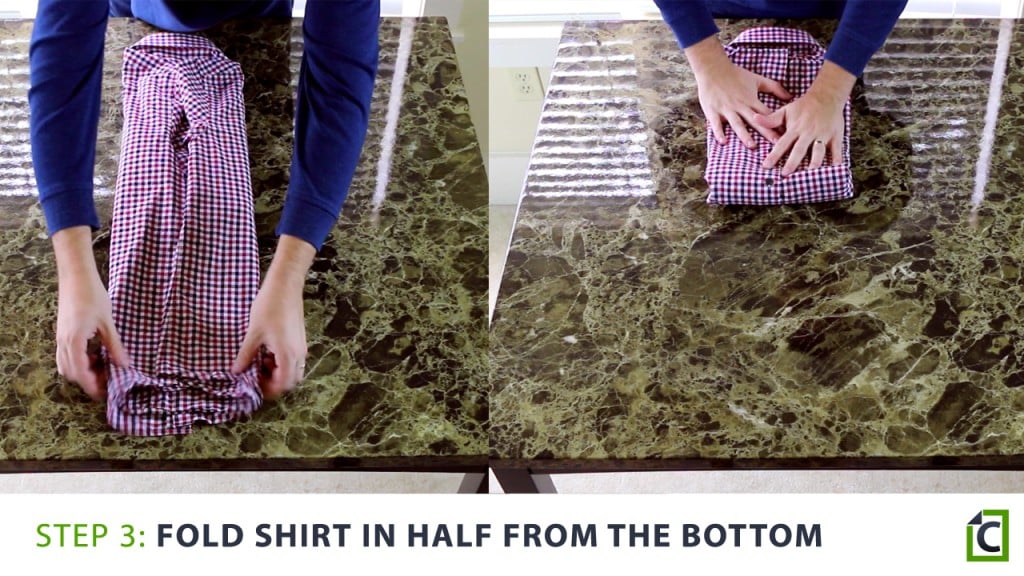 Then, fold your shirt in half, starting from the bottom. If you want to make things a little easier, you can use your finger to trace an imaginary line across the middle of the shirt so that you can see exactly where your fold should land.
4. Fold in half again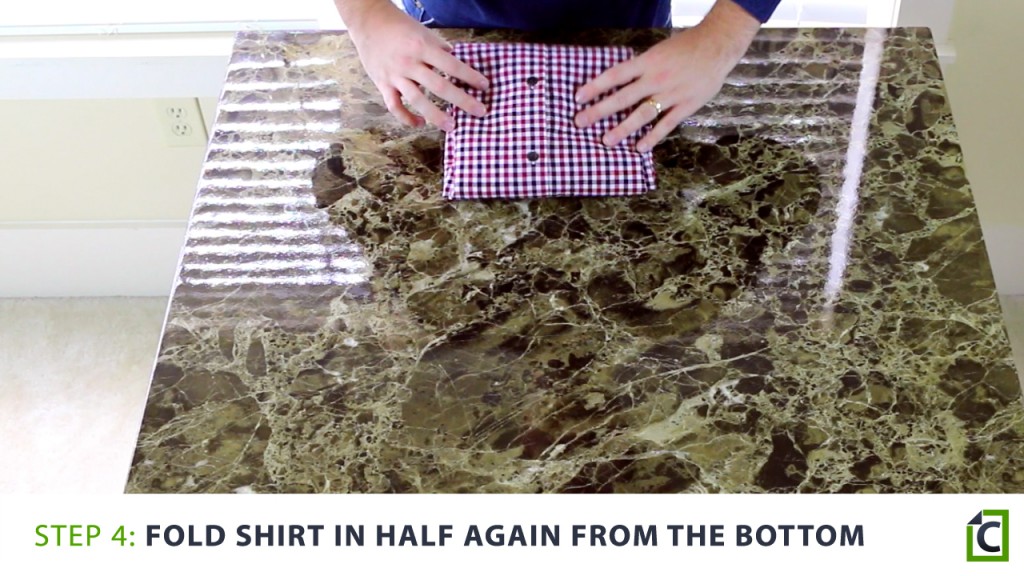 The folding fun isn't over yet. After you've folded your shirt, you'll need to fold it in half once again from the bottom. Check to make sure there is no bunched-up material before you fold for the second time so you can have a nice and neat fold. The bottom of the shirt should rest underneath the collar.

5. Admire your work

Congratulations. You've mastered the fold. You'll look so smooth people won't be able to keep their hands off you.