How to Grow Out Your Hair (The Right Way)
Thinking about updating your look? The longer-hair trend is a beautiful sight to behold, and actors such as Jared Leto, Leonardo DiCaprio, and Brad Pitt, have pulled off the look splendidly. "With just a bit of maintenance, long hair can convey instant warmth and sexiness," says Vaughn Acord, founder of V76 by Vaughn, who's touched the scalps of rock gods like Bruce Springsteen and Paul McCartney, to Men's Health. "It doesn't have to be messy and unkempt."
If you're considering embracing this trend, be weary that there are going to be some speed bumps along the way. Fortunately, there are some things that you can do to ensure you grow strong, healthy hair, and avoid it from looking awkward during those dreaded in-between phases. Embrace these tips on how to grow out your hair the right way.
1. Take stock of your locks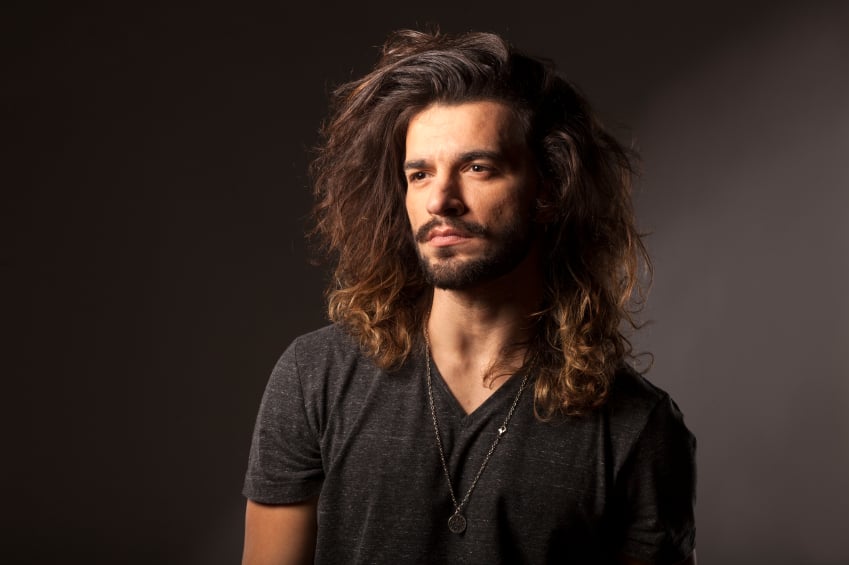 Take a look at your hair. Not every man will be able to grow out his hair, so it's important to consider the kind of hair you have. If you have very coarse hair, consider yourself forewarned: "It'll only get bigger and bushier," says Boswell Scot, owner of Best Barber in New York City, to Men's Health. Think Will Ferrell in Semi-Pro – it just didn't work, and it's not the look you're going for. Also, if your hair is thinning or receding in the front, don't even think about it. A longer style is just going to draw attention to your follicle situation. In that case, opt for a shorter cut.
2. Be patient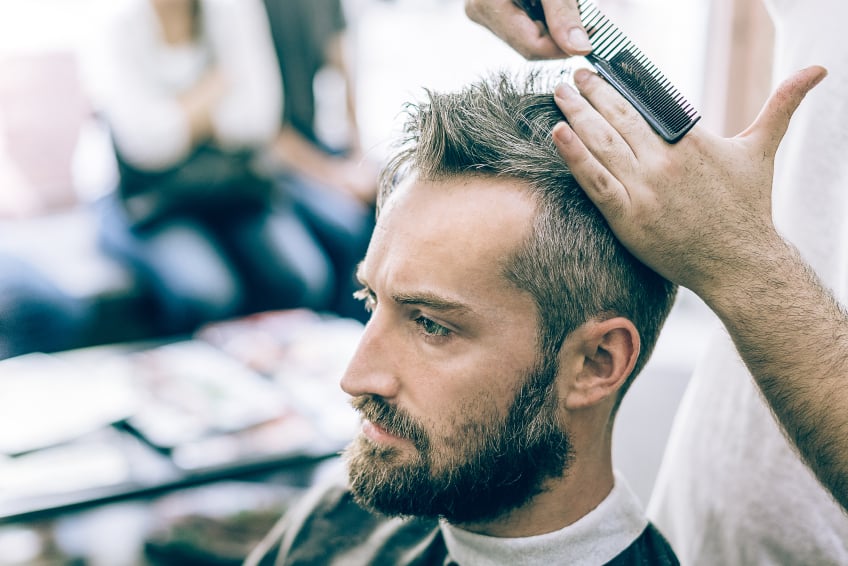 The biggest challenge you're going to encounter is remaining patient. On average, hair grows about half an inch per month, Scot tells Men's Health, which means your transition from a cropped 'do to something you can run your fingers through can take about a year. There's no quick or easy way — you just have to do it. But if your hair qualifies, it will be worth the wait.
3. Maintain a shape to tame it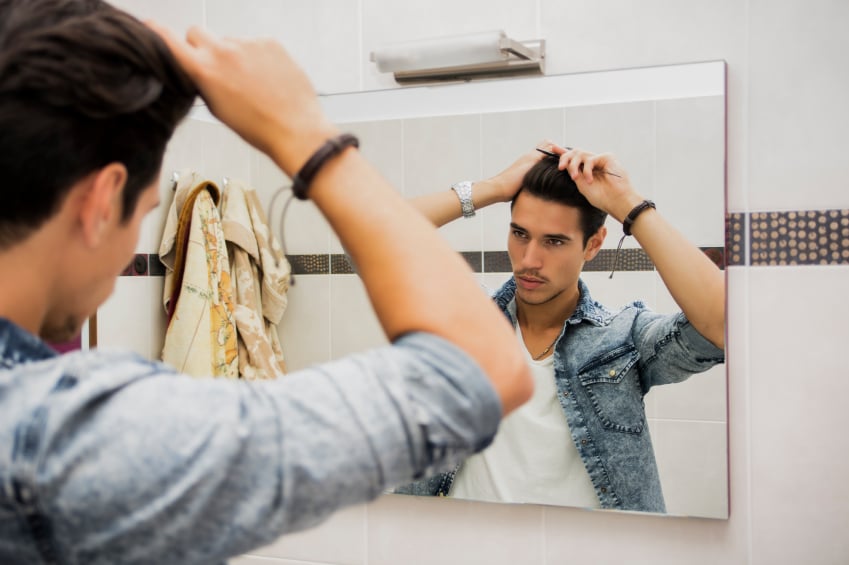 Realize your hair will grow at different lengths throughout your head. The hair on the top of your head grows slower than the hair on the sides, so timing is crucial in avoiding a bad hair day and lessening the awkward stages. Scot says that to maintain a better shape, wait until you have at least four inches and then start growing out your sides. But as your hair becomes longer on the top, simply style it back. While your hair is damp, use a nickel-sized amount of leave-in conditioner to help.
4. Beware the awkward stages
As you begin to grow out your locks, you'll find that every month is a different adventure in unruliness. GQ's Jonathan Evans, who wrote about his adventures in growing out his own hair, says that the first awkward stage starts once your hair begins to creep over your ears. It tends to get worse again when your hair reaches medium length, which is three or four inches on the side. Evans warns if you have even just a little bit of waviness to your hair, it will start to wing out, making you look like you're about to take flight. But you'll realize that some are just worse than others. While it's still short or once it's just past clipper-length around the ears, you can push it back with a little bit of product so it will look presentable for a while. Once those wings get long enough they'll be able to pull their own weight, so don't skimp on the pomade.
Products that have hold, such as texturizing and styling creams, can also keep hair out of the way without clumping.
5. Mind your products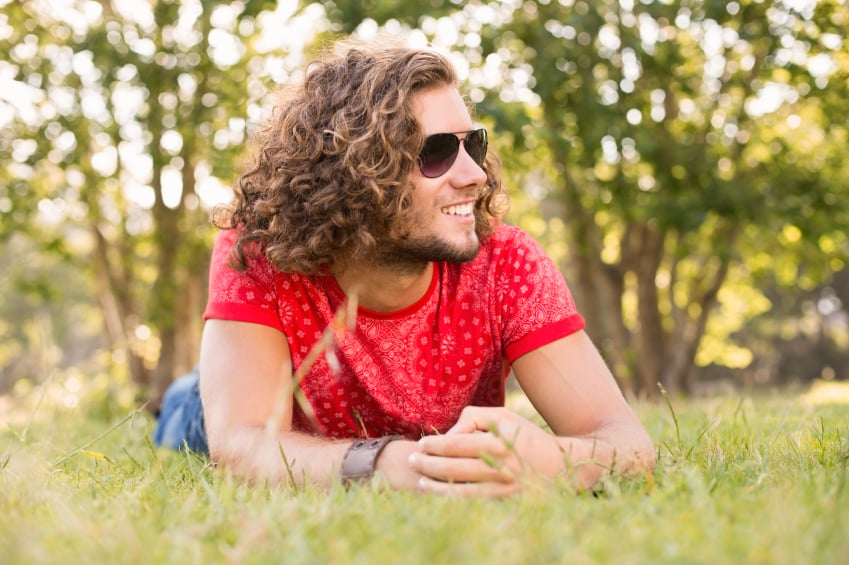 Pomades, waxes, and pastes are all designed for short hair, says Evans. Once you have that extra length, you're going to need to switch your products to a cream, serum, or a leave-in conditioner. These types of products are designed for medium-length and long hair so they won't weigh it down too much. Your longer locks are in for some fun, new products.
As your hair gets longer, you're going to need to switch your shampoo/conditioner routine. If you wash your hair daily, you're going to have to stop because over-shampooed hair is dry, and dry hair is weak. When you're trying to maintain longer hair, you need all the strength you can get. Be sure to focus on conditioning it to build strength, but keep your shampooing regimen to two or three times a week at most.
Another helpful tip: When you get out of the shower, make sure not to roughly towel-dry it. Instead of that harsh back and forth motion you're used to doing, grab sections of your hair with a towel and gently squeeze out the excess moisture. Also, try not to blow dry it, unless you absolutely have to because it weakens your strands. Finally, no brushing when it's wet — it's an easy recipe for breakage.
6. Visit the barber
Do not, we repeat, do not go there for a cut — only a dusting of the ends or a slight trim. Overall, you're going to have less face-to-face (or less back-of-your-head-to-your barber's-face) time with your barber, but be sure to pay him or her a visit every two or three months to keep your neck, hairline, sideburns, and facial hair from overtaking your shaggy 'do. You're aiming for just enough maintenance to stave off split ends and keep your shape presentable without curtailing your progress.
7. Throw it back
Once you've approached your desired length, tame longer strands or switch up your style and throw it back in a bun or half pony. Totally hipstery cool.