How to Incorporate Glam Rock Into Your Wardrobe
David Bowie helped introduce glam rock into popular culture. Glam rock rose to prominence in the U.K. from the influence of 1960s progenitors like Led Zepplin and early '80s T.Rex, as well as the English rock band Slade. However, it was during the '70s that Bowie started incorporating eccentricity into his wardrobe and began to wear glittery makeup and shiny clothes that soon became trendy and a staple of glam rock fashion. Interestingly, it was Bowie's Ziggy Stardust persona that gave birth to glitter rock and androgyny with futuristic makeup, shiny clothes, and platform boots.
The mainstream glam rock look trend today is more modernized and less glittery, meaning it's easy to incorporate this timeless trend into your everyday wear.
1. Saint Laurent Leather Harness Boots
We're not expecting you to embrace wearing any kind of platformed boots, but these boots from Saint Laurent feature a slight heel that puts some attitude in your step, exuding a powerful yet glam rock look — especially when paired with slick slim-fit jeans. In fact, this look has gone so mainstream that we've even seen similar ones on presidential hopeful Marco Rubio.
2. Noose & Monkey Velvet Blazer
Are you going all-out for the evening or even attending a black tie event? This soft-touch gold color fabric blazer with contrast shawl lapel is so on-point glam rock wise yet so wearable that it's a must. It's constructed for a skinny fit, so it sits closely to the body and looks like a real winner over a black dress shirt and slim-fitting black trouser.
3. Levis's 511 Slim Fitting Jeans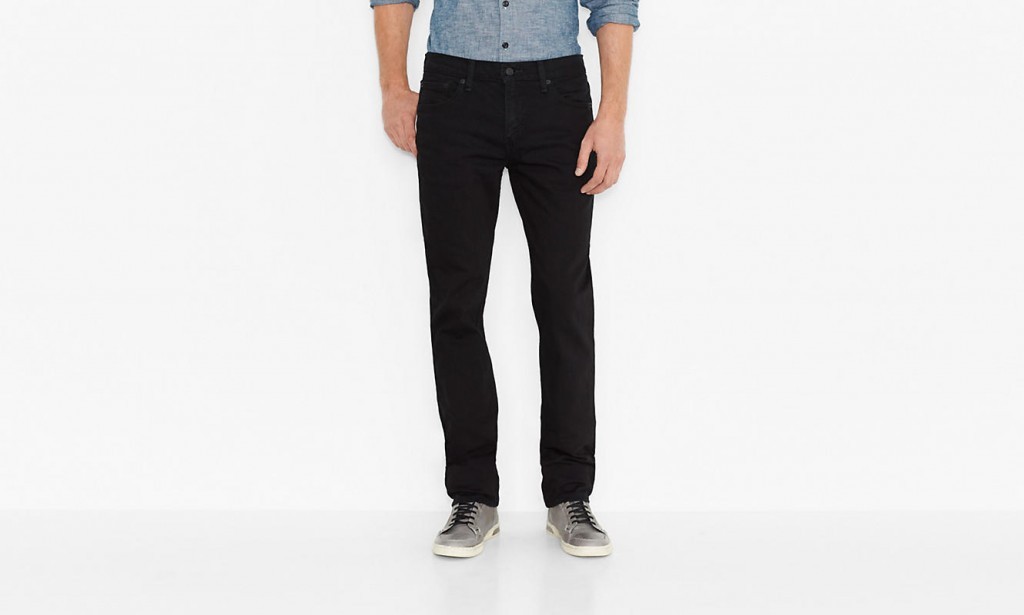 A nice fitting slim jean in a darker color of your choosing works perfectly, as does black. For a glam rock look, the tighter the better, but just make sure they're not skin tight.
4. Saint Laurent Leopard-Intarsia Mohair-Blend Sweater
Another glam rock go-to? Leopard. Another winner from Saint Laurent, the label proves that knitwear can have attitude (and not to mention keep you warm) with this leopard-patterned sweater. Crafted from an incredibly soft mohair blend, it feels as good as it looks. This sweater looks great paired the the brand's aforementioned boots and a pair of black slim-fitting jeans.
If you're looking for something a little less sweater-y, try this leopard print shirt from amazon.com or this long sleeve leopard button down from asos.com. Whichever you choose, you've got the glam rock look covered.
5. A Bowie shirt
To pay tribute properly to the glam rock icon, this David Bowie heather charcoal T-shirt is one that the star is featured in a vintage 1970s-style in distressed grayscale and orange print. Wear this one under a fitted leather jacket.
6. Blackmeans Studded Leather Biker Jacket
Last, but not least, is the most intense glam rock piece of all: this Blackmeans heavily studded weighty leather jacket. The arms, collar, and lapels are meticulously embossed by hand with silver-tone studs, which means that this piece is incredibly unique, but has such character and edge that it's for the man who knows that he can confidently rock this. In short, the jacket is dramatic, luxurious, and is a glam/punk rock must have. Pair this one with slim-fitting jeans too with an attitude to boot.
If you want a toned down version, try this fantastic Reclaimed Vintage Leather Biker Jacket from ASOS.
More from Gear & Style Cheat Sheet: