How to Use Google Drive Like a Pro
Whether you use Google Drive on a regular basis or not, you've likely gotten the sense that you aren't taking full advantage of the software, which enables you to store your files, photos, videos, and access them from anywhere. It turns out that Google Drive packs a whole lot of functionality into a small space — or a not-so-small space, considering how much storage Google has set aside for you. Read on for our tips on how to get the most out of Google Drive and its integrations with other Google tools, like Gmail. You'll know your way around Google Drive, and all of its hidden features, in no time.
1. Store and share up to 15GB of files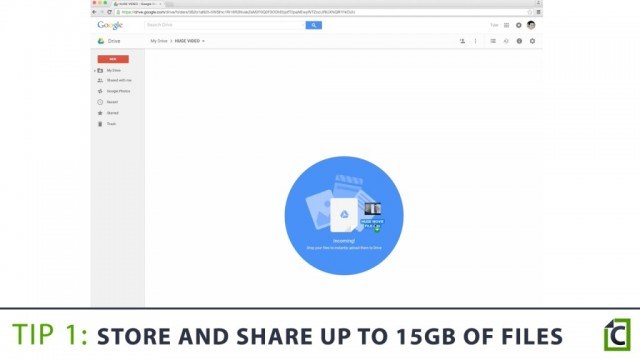 Most Google Drive users only stash a few files with the software, usually things that they've needed to share with others. What most of them don't know is that Google gives every user an impressive 15GB of storage space for their files. That means that you have plenty of space to store documents, photos, videos, recordings, drawings, and more. Good candidates for files to upload to Google Drive include anything that you want to easily share or collaborate on with others. After all, uploading them to your Drive is a whole lot easier than sending emails with lots of attachments, or having multiple collaborators make changes offline.
2. Use Revision History to see when your files were changed and who made the changes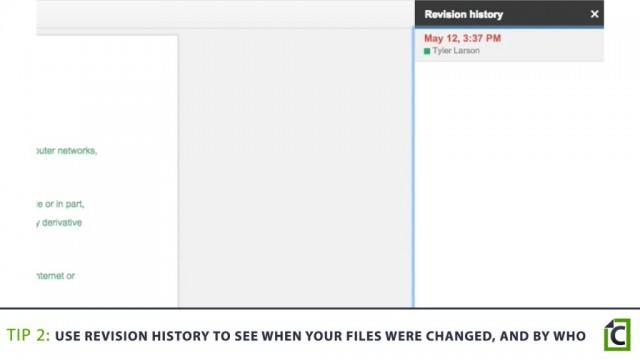 When you start collaborating on documents or designs with others, it's useful to be able to track who's changed what, and when. Luckily, Google Drive includes a feature called Revision history, which enables you to track changes made by all of the users you've invited to collaborate. Keeping one central copy in Google Drive is a whole lot more straightforward than trying to keep track of different versions of a document circulating by email.
3. Filter your message searches with the Gmail search bar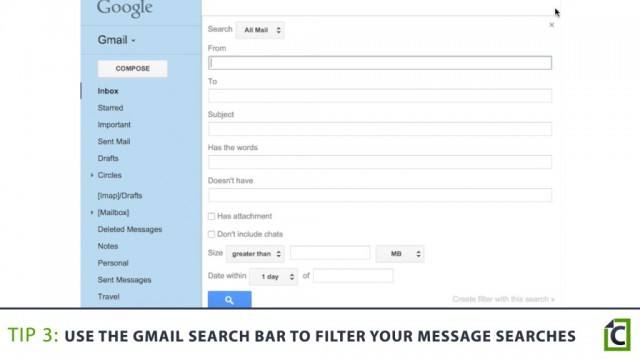 One of the great things about Google Drive is how easily it integrates with Gmail. Depending on your settings, Google Drive can email you when someone shares a file or a folder with you, and you can easily find those messages by using some of the advanced features built into the Gmail search bar. If you remember who the message came from, what was in the subject line, or even other words it contained, the search bar makes short work of cutting through the clutter in your inbox to find what you need. Or, if you know that you're looking for a file and not what was in the accompanying message, you can use the same filtering feature in Google Drive's search, too.
4. Try out Google Lab features for an enhanced experience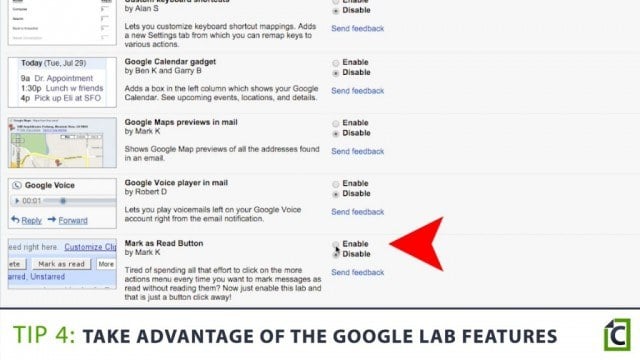 Speaking of Gmail's advanced features, you should consider taking advantage of the experimental features offered in Gmail Labs. While Google warns that these features can break or disappear, some offer functionality so good that they graduate into regular features for all of the users who haven't turned them on. Some of these features make things easier in Gmail, while others make Gmail integrations with other Google products, like Google Drive, more powerful and easier to use.
5. Try out Google Drive add-ons for customization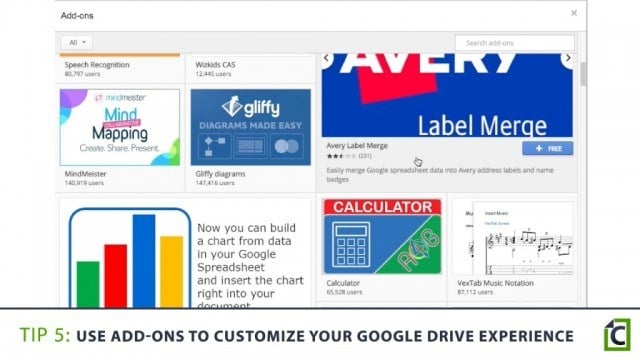 You can also customize Google Drive with features that weren't built in by Google. Third-party developers have created a great assortment of add-ons that enable you to customize your experience in Google Drive. So take advantage of them! Once you've installed an add-on that you want to try, you'll be able to turn it on for specific documents, all documents, or no documents, which leaves you in control of exactly how Google Drive will work.
6. Perform Google searches from your document with the Research Bar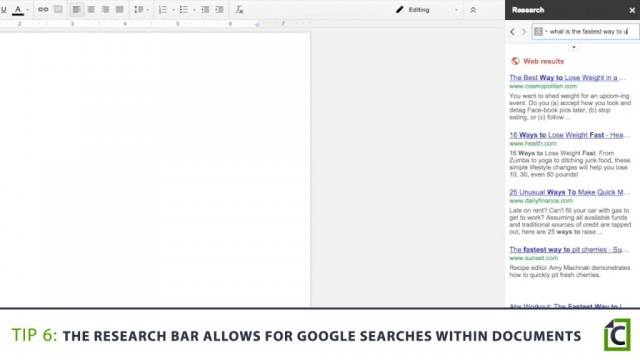 Sometimes you're in the zone, working on a document or a presentation, but you need just one more piece of information to make everything perfect. Instead of dropping what you're doing, navigating to another tab, and breaking your workflow, you can do research without leaving the file using Google Drive's Research tool. To access it, click Tools and then hit Research, or just right-click on a specific word and hit Research. Your fact-checking will never be the same.
7. Install Google Drive on your other devices for access anywhere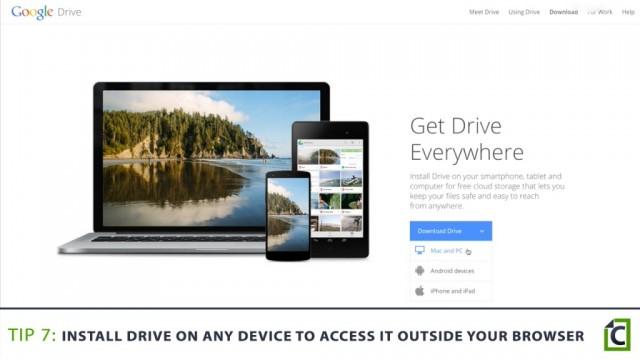 Most people access Google Drive in the browser on their computer. Only a few know that you can actually install Google Drive on your smartphone, tablet, or your computer for easy access to your files and photos from just about anywhere. If you install the Google Drive app on your Mac or PC, for instance, you can access your files from your desktop, and sync your files between the web and your desktop.
More from Gear & Style Cheat Sheet: