How to Wear a Bold Patterned Sweater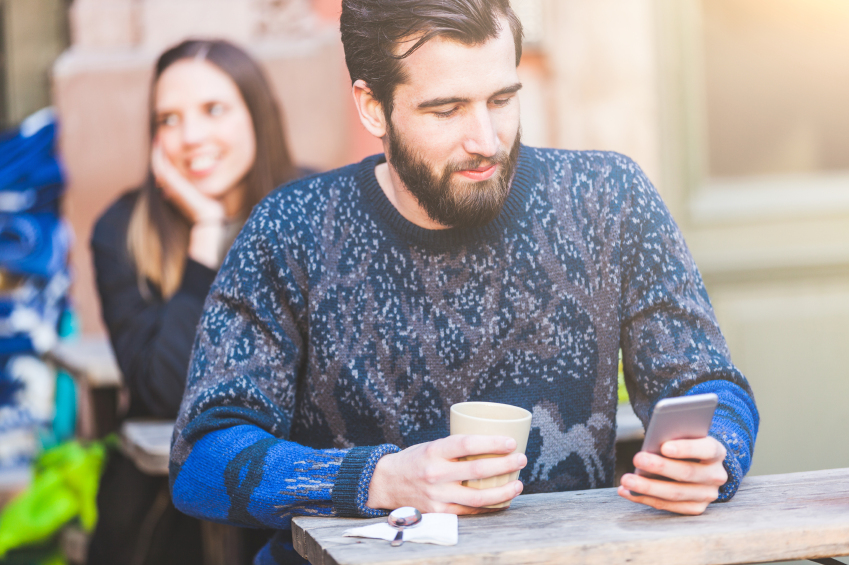 Bold-patterned winter sweaters are hard to wear for the simple reason that men think the only and best way to wear them is by taking them in the direction of self-parody. Gentlemen, we're here to tell you that you're oh-so-wrong. Patterned sweaters are so much more than those truly ugly Christmas sweaters. The patterned sweater lives, in all its geometric glory, and it may be your best bet at beating your chronic winter closet boredom.
Choosing the right winter patterned sweater to wear is best done by knowing what not to buy: Steer clear of those that are woolen and hefty with cartoonish shapes or fauna that look like a Kindergartner drew it.  The secret to pulling the patterned sweater off is pairing it with a muted item, like a wintry sport coat, to keep your outfit grounded and not too over the top. Here are three outfit pairings to perfectly pull off the "look at me" patterned sweater.
1. The in-your face winter look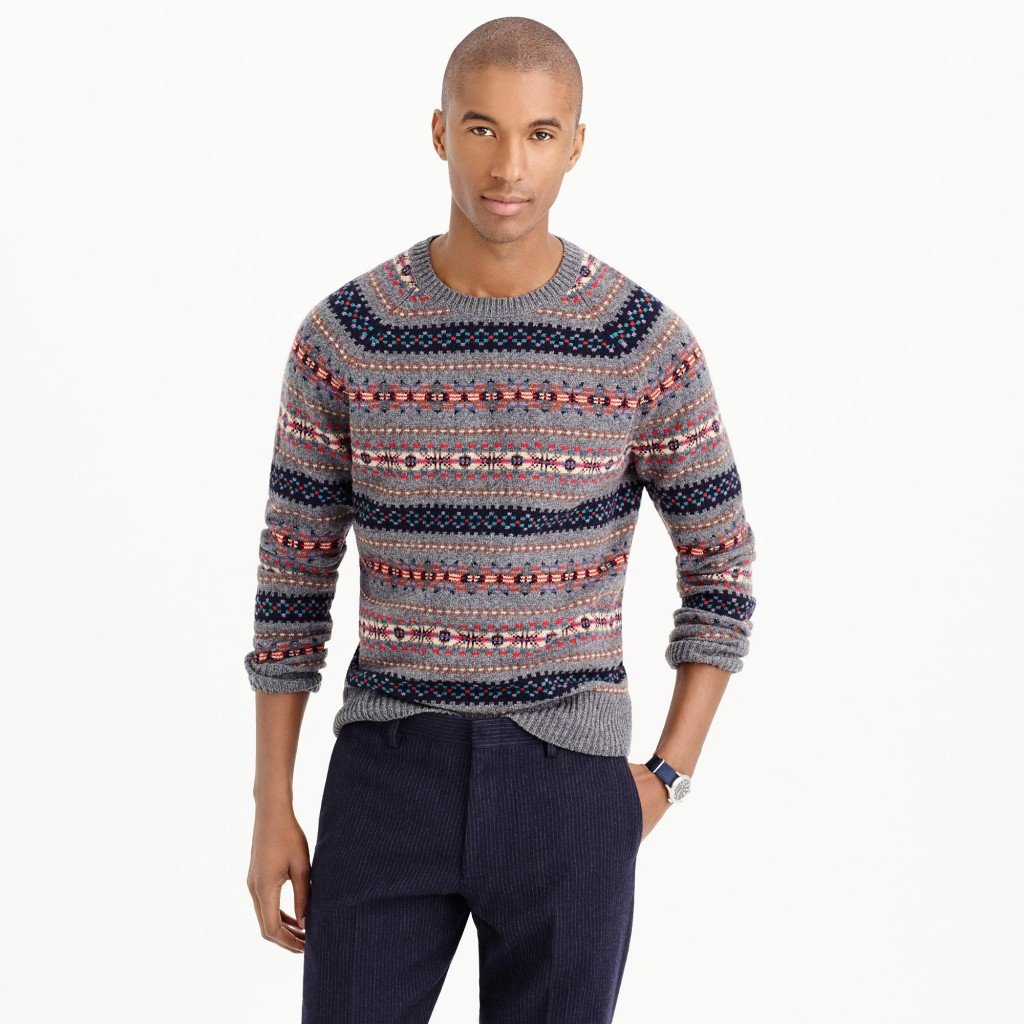 One of the easiest ways to pull off your patterned sweater is to wear it underneath a blazer. When pairing it with a blazer, this allows you to really play around with the color of your sweater. Don't be afraid of color, but just know that the more colors you pack into your sweater, the simpler and more muted your jacket should be.
Your shopping list:
2. The black and white pattern look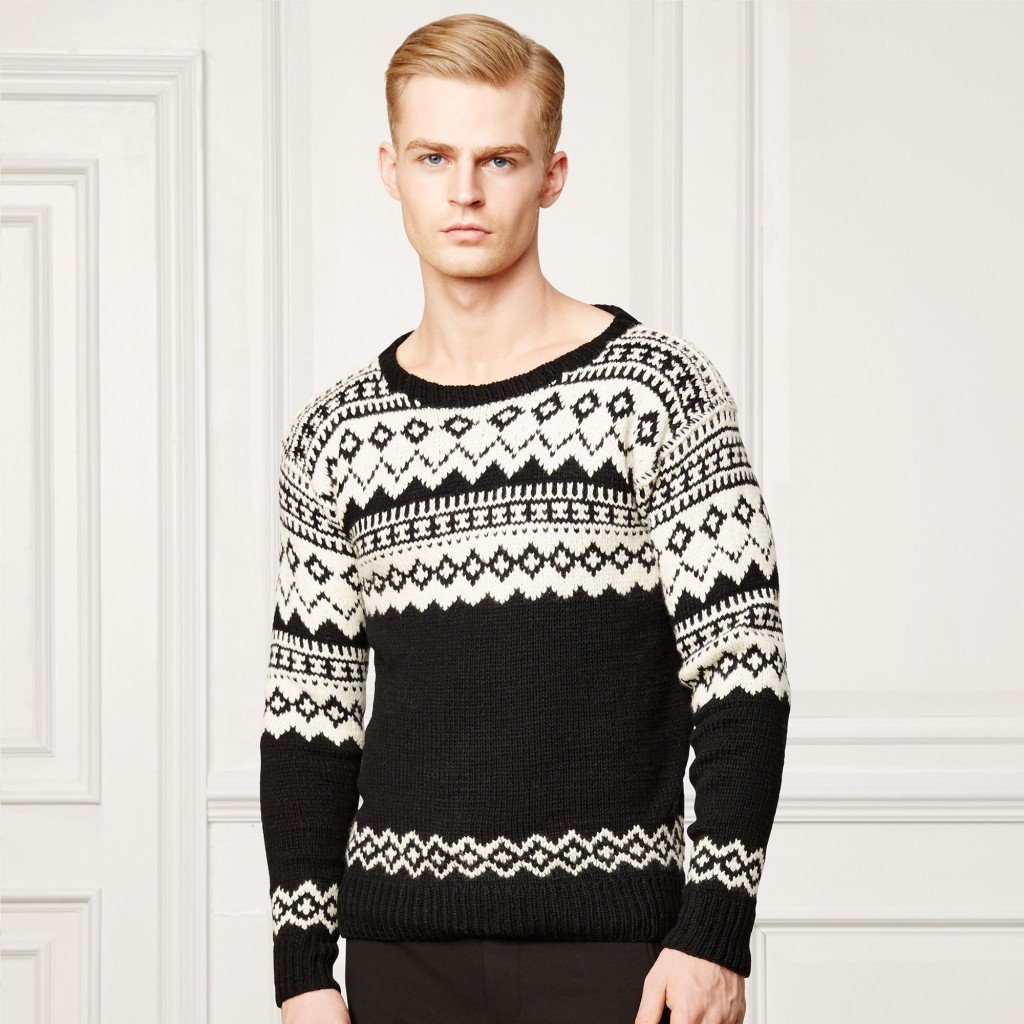 If you can't handle the color but still want to wear the pattern, try a sweater in a black and white pattern with shades of grey thrown in there as well. A grey herringbone jacket looks very handsome over a black and white cashmere geometric patterned sweater. Try it with a white dress shirt to layer, a pair of dark wash jeans if it's casual Friday (or if you're off duty), and if not, finish with a pair of slim-fitting pants.
Your shopping list:
3. The classic patterned look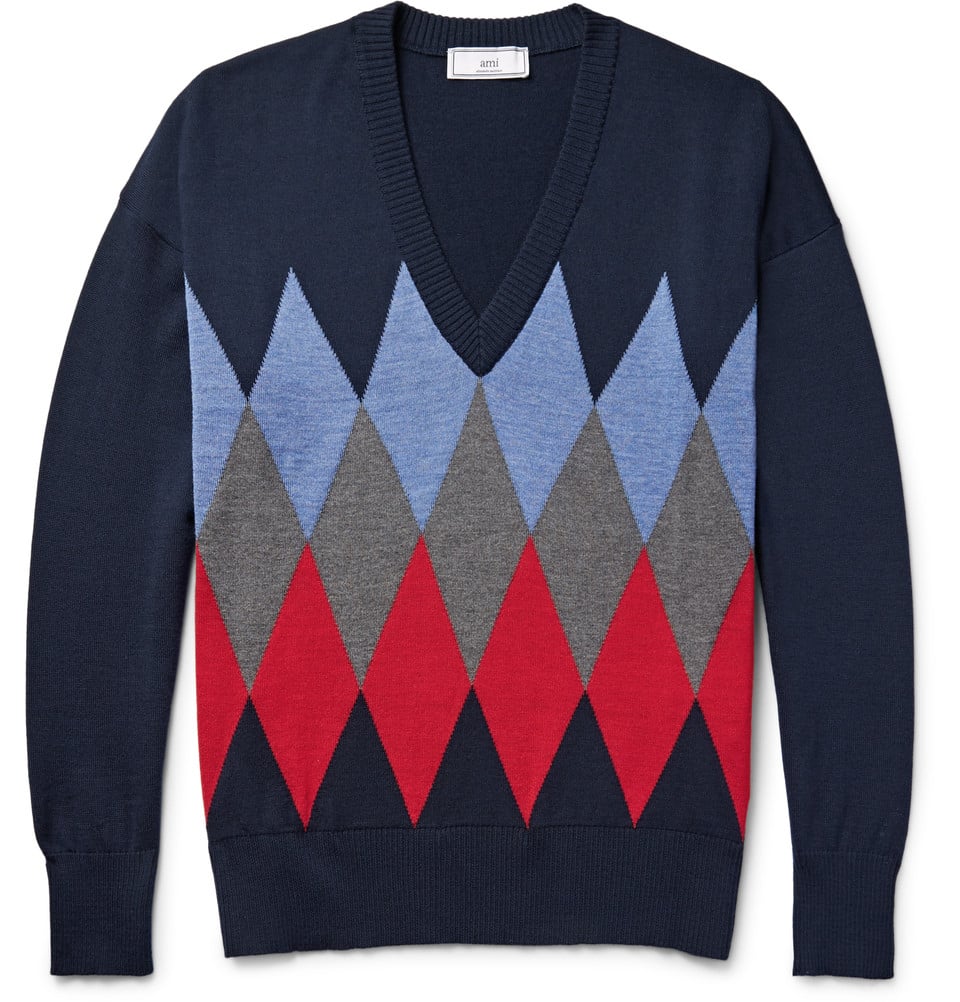 An argyle patterned sweater is a tried-and-true classic, but this one is more updated with a lucky bold red in the middle. Pair this one with a brown tweed blazer.
Your shopping list:
More from Gear & Style Cheat Sheet: