Insider Details About Melania Trump's Controversial Wardrobe, Including Her Secret Stylist
Melania Trump's fashion is probably the most talked-about aspect of the first lady. She constantly looks red-carpet ready, and sometimes, it works against her. (Who can forget the scandal involving Trump's baseball hat and heels on her way to view Hurricane Harvey damage?) But have you ever wondered how Trump decides what to wear and where to buy? Here are all the details.
Trump doesn't shop for her own clothes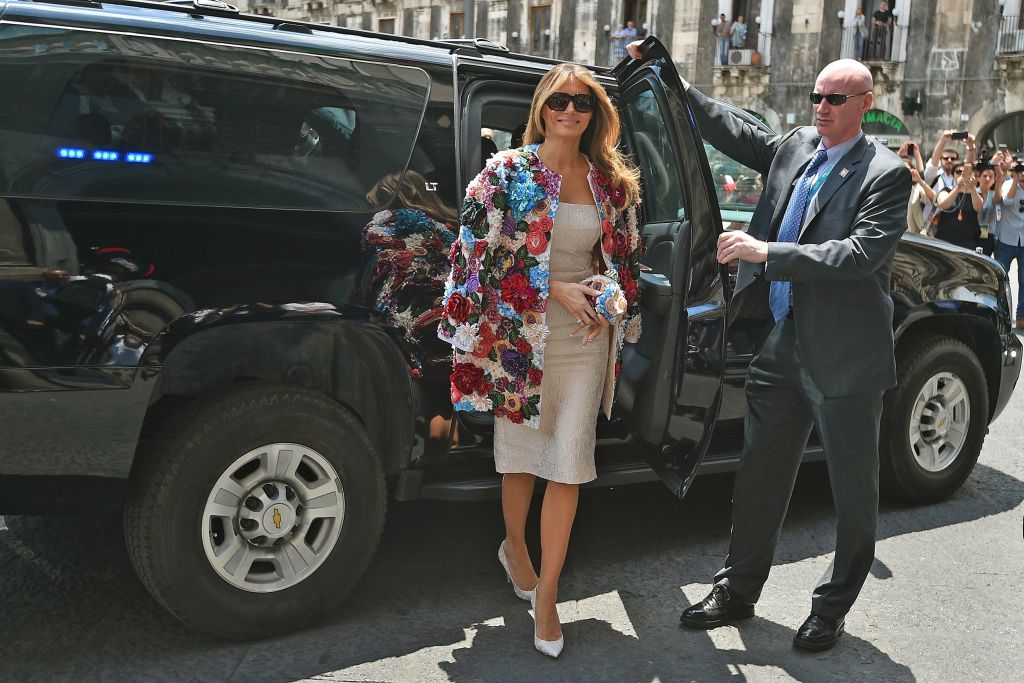 This doesn't come as much of a surprise. Trump does not go to the nearest Bloomingdales or Saks to pick out clothes for herself. Instead, she has someone do her shopping for her under the radar. But her stylist is a French-born designer, and Melania has a love for European brands. Together, this results in most of her clothing coming from overseas designers, which some say goes against her husband's "America first" presidency.
Next: Here's who Trump uses as her 'secret' stylist. 
She hired Hervé Pierre, the man who co-designed her inauguration gown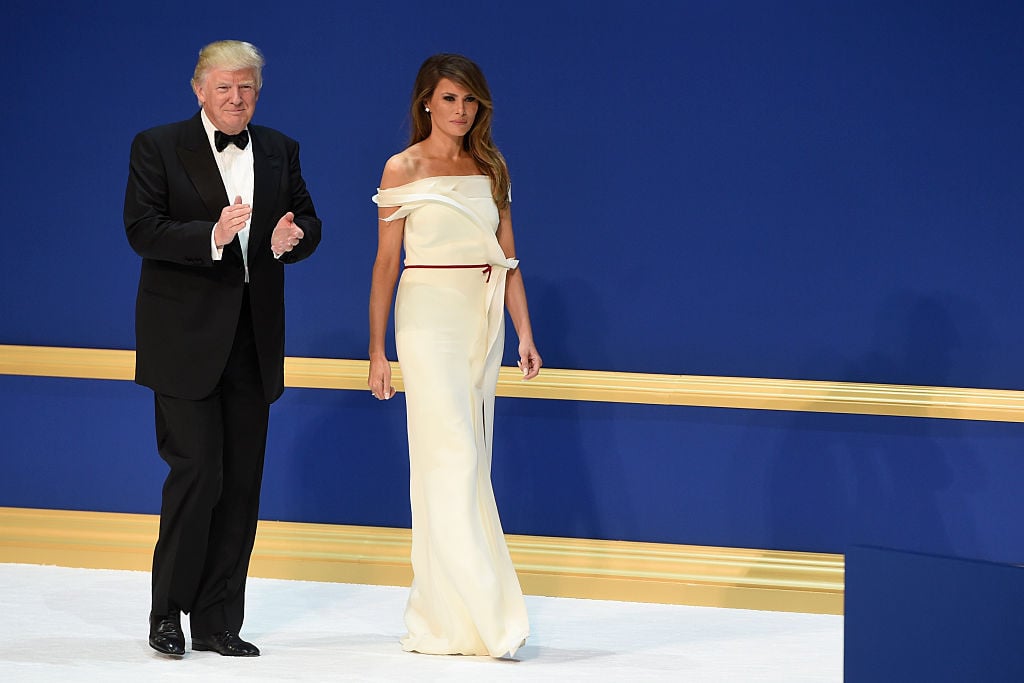 Designer Hervé Pierre is the same man who helped co-design Trump's inauguration gown. According to The New York Times, Pierre had never met Trump until January 2017. He was asked to help design Trump's inauguration gown and said he loved the idea of creating history by designing her gown. He said she gave him a few key words about what she wanted: Sleek, ivory, and vanilla. Today, he acts as her personal stylist.
Next: Pierre must follow strict secrecy rules when shopping for Trump. 
He cannot reveal who is client is or what event the outfit is for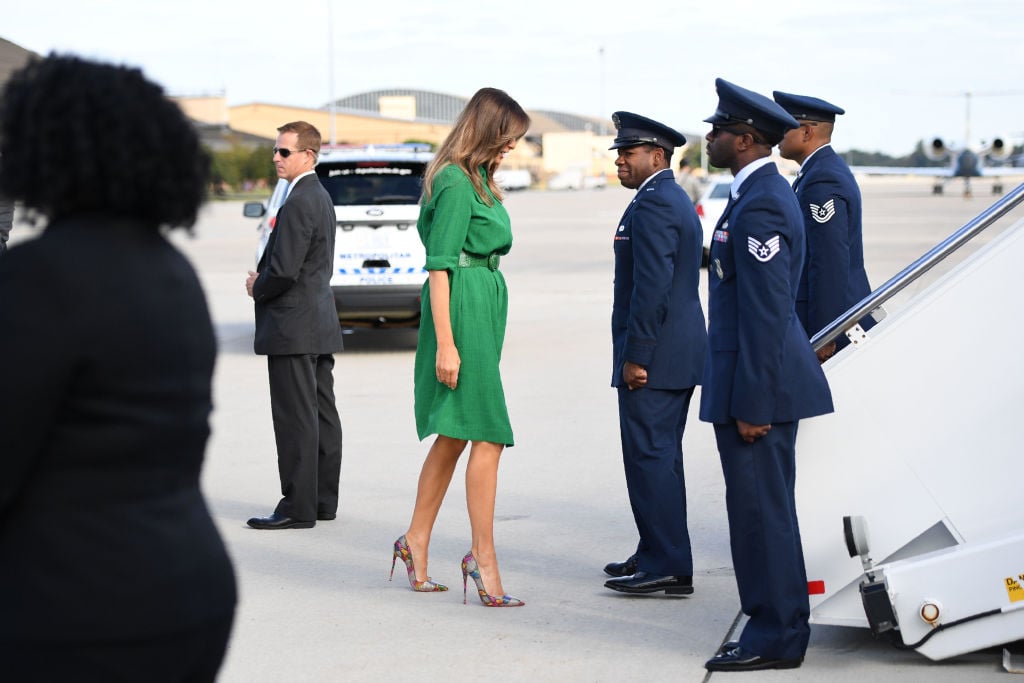 Pierre does not shop online; he goes to brick and mortar stores. He said he doesn't have a "favorite" place to shop, but he frequents Bergdorf, Saks, Michael Kors, and Dior, according to W Magazine. But the most challenging part of styling the first lady is keeping her anonymous. Pierre said he doesn't ever say what the outfit is for when he buys it; he doesn't explain why he keeps her anonymous. Possibly because of the constant controversy that seems to overshadow Donald Trump's presidency.
Next: He must always ask this question before purchasing clothes for Trump. 
He must make sure nothing Trump wears has been worn before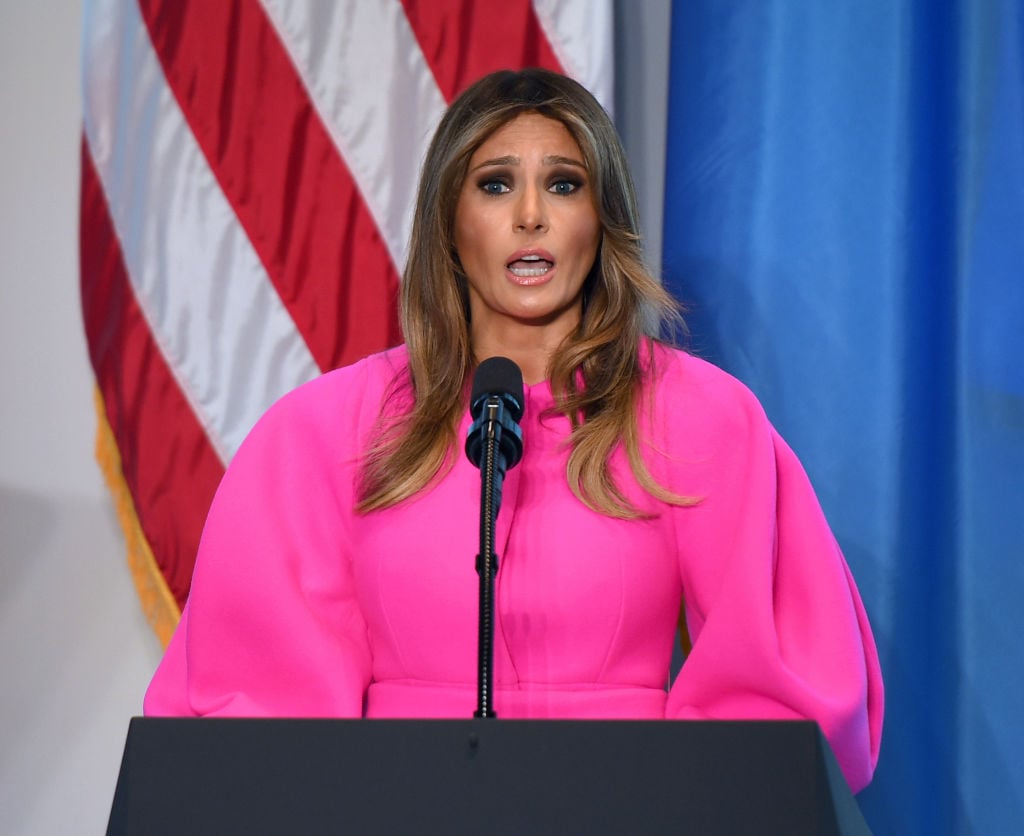 Pierre told The New York Times that he always asks the store if an item has already been worn on the red carpet or if someone prominent has already worn it. "I don't want her to be on the 'Who Wore It Better' list. He has done work with other first ladies, such as Hillary Clinton and Michelle Obama, but only designed for them. Trump is the first president's wife he has designed for.
Next: Trump has been at the center of a few design scandals. 
In the past, several designers have refused to dress Trump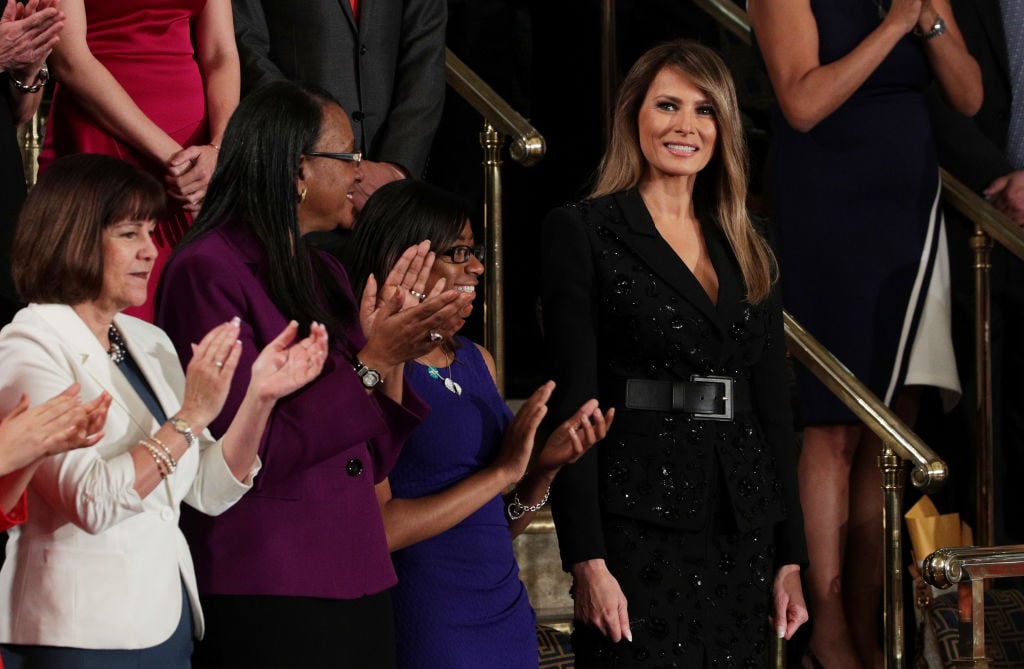 Trump is at the center of a controversial administration. As a result, designers have sometimes refused to dress the first lady or have disassociated their clothes with her. When Trump wore Michael Kors to a Congress Address, Kors said on the record that Trump has been a longtime client, but he was unaware that she would be wearing the outfit. Donald Trump also lashed out at Tom Ford for refusing to dress his wife.
Next: How do first ladies pay for their wardrobe? 
Trump pays for all of her clothes out of pocket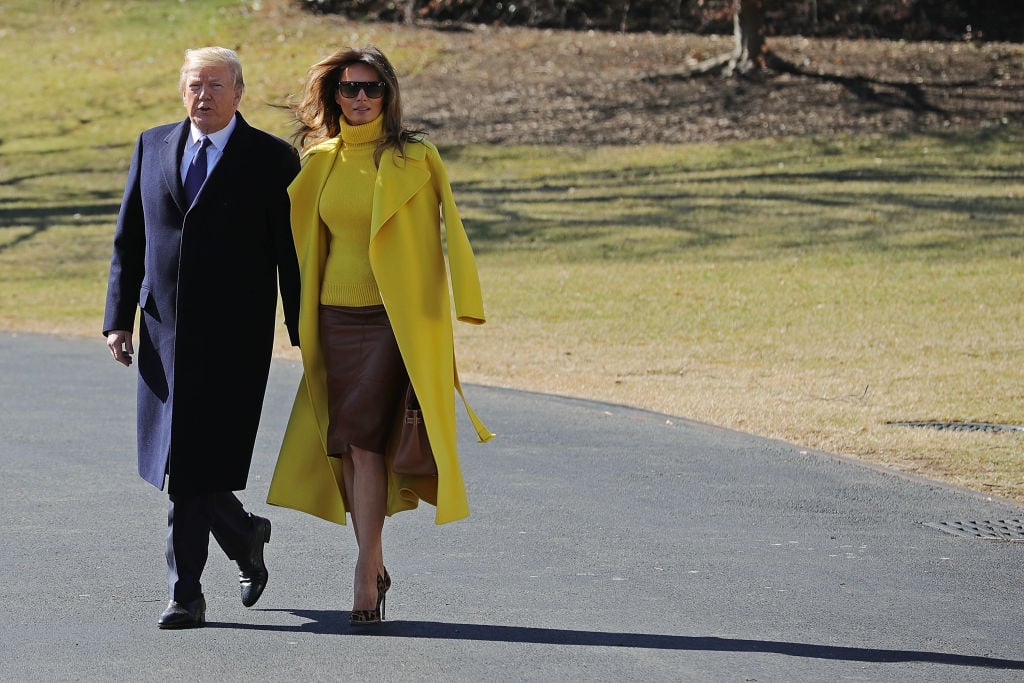 Trump, like most first ladies, does pay for all of her own clothes. When it comes to the White House, there are rules of ethics. According to to W Magazine, for wardrobe, anything paid for by the government then becomes property of the government. After it is worn, it is sent to the national archives. Most first ladies pay for their own clothes so they can continue wearing them after that first time.
Next: Trump's style varies greatly from Michelle Obama's. 
Trump has a very different style from former first lady Michelle Obama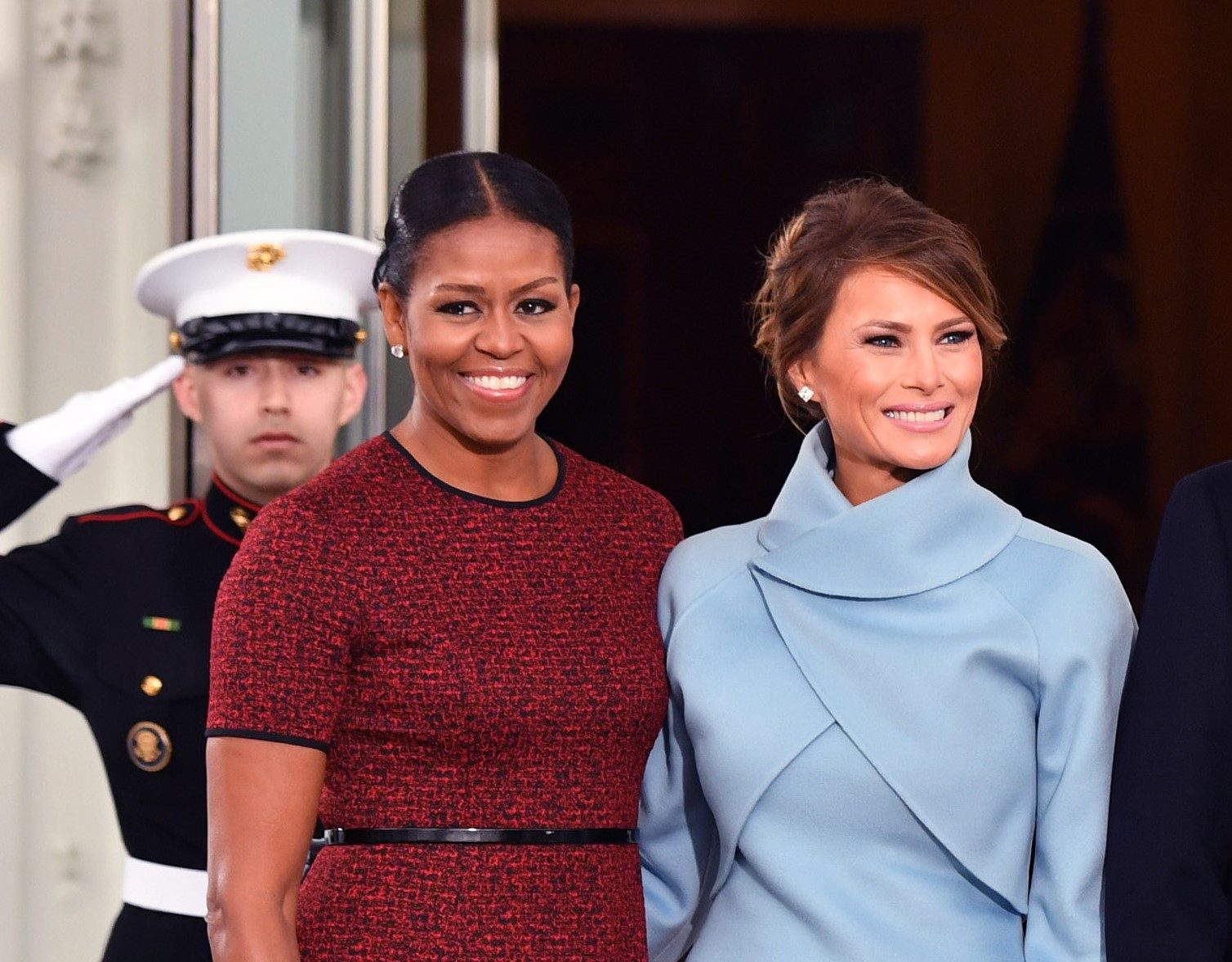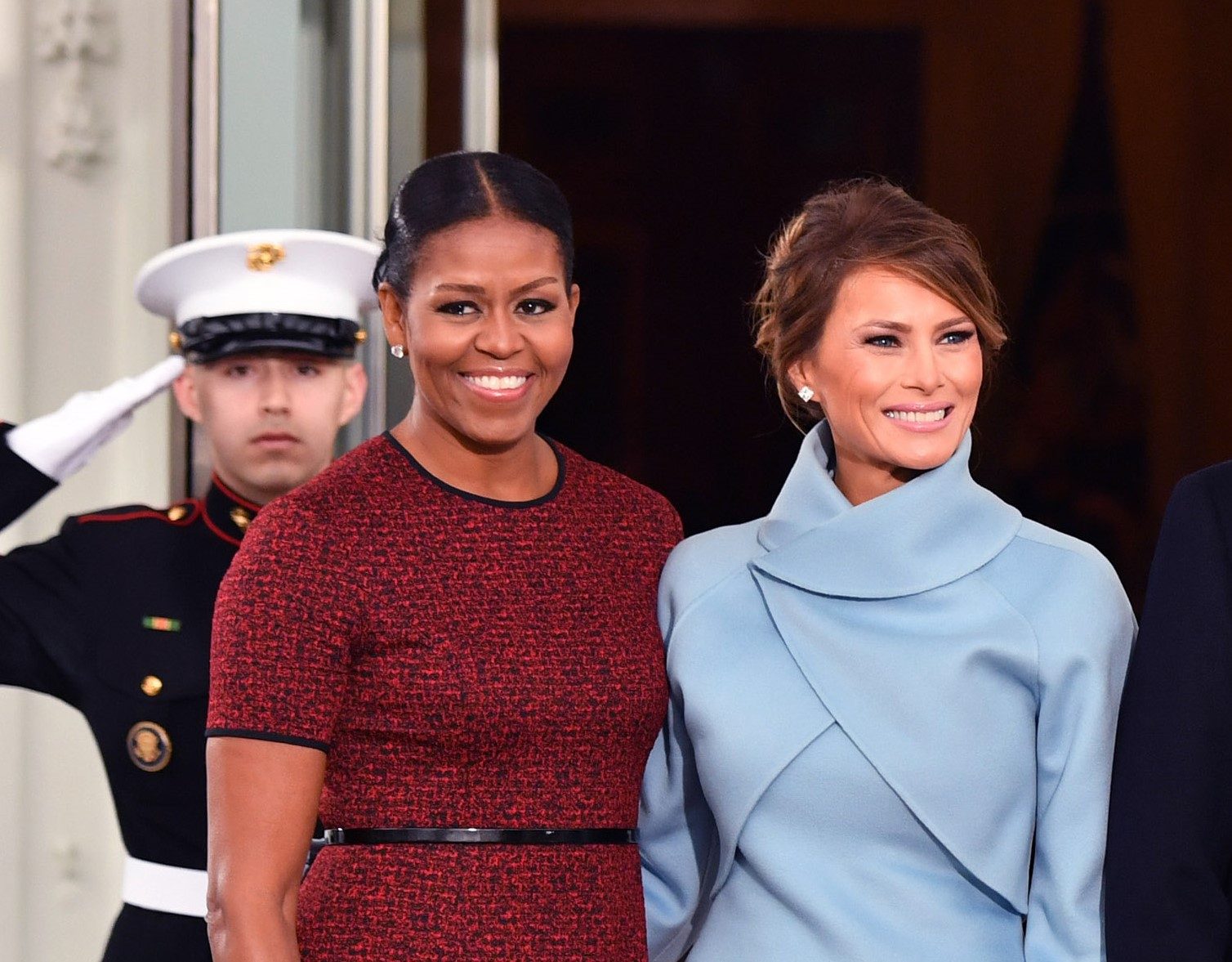 The first lady has already been compared to Michelle Obama in several ways, and fashion is one of them. Trump did grow up in Europe, so she has a strong familiarity with European designers. She sticks to high-end, well-known brands, such as Dolce & Gabbana. Obama highlighted young, lesser-known American designers with diverse backgrounds, such as Jason Wu and Brandon Maxwell, according to W Magazine.
Check out The Cheat Sheet on Facebook!