Looks We Love: 7 Celebrities Who Have Classic Style
For every Miley Cyrus fashion explosion and risqué Rihanna extravaganza, there's a celebrity counterpart whose classic style stands staunchly in the face of these flashy style statements. A number of starlets know just how to balance a thoroughly modern outlook with trendsetting, yet timeless appeal. We see it on the red carpet; we see it in their off-duty looks; and everywhere in between. And, that's because it's not just the clothing that defines them, it's an attitude of chic sophistication that pervades their every move.
If good fashion sense were an Olympic sport, these seven stars would take home the gold for their thoroughly classic celebrity style that truly stands the test of time.
1. Blake Lively
Blake Lively has always been a fashion girl. She prefers strong, independent statements that are classically elegant with a contemporary, free-spirited spin. Marrying old Hollywood style with a sultry edge, she is not only a red-carpet favorite but also a street style star. Her roles in period films, including the recent Café Society, based in the 1930s, further demonstrates the actress's ability to effortlessly rock vintage-inspired fashion statements and a classic aesthetic like no other. Her pregnancy style has been just as solid, proving that maternity fashion doesn't have to be mumsy by any means.
2. Naomie Harris
Throw any look the way of Naomie Harris, and the actress beautifully makes it a classic and flaunts it with nothing short of the ultimate polish and panache. The James Bond girl has never been afraid to explore bright color palettes, not to mention punch patterns and interesting silhouettes. Yet, never once do these bolder moves compromise her spirit of classically refined chicness. She has a veritable laundry list of designers who are behind her consistently well-dressed endeavors: think Altuzarra, Christian Dior, KaufmanFranco, Lanvin, Michael Kors, Mugler, Ralph Lauren, Roksanda, and Valentino. The sheer variety of these labels only further demonstrates her sartorial power. We can all learn a thing a two from Harris about indulging in bold and beautiful style.
3. Dakota Johnson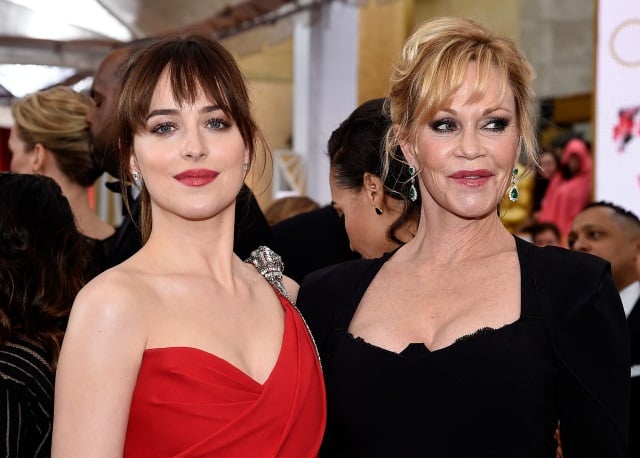 The daughter of actress Melanie Griffith and actor Don Johnson, Dakota Johnson not only has a Hollywood pedigree, she has the style to match. She has been a starlet to watch ever since she skyrocketed onto the scene in the boundaries-pushing 50 Shades of Grey. However, it's her style that is most captivating for its ability to simultaneously be classically cool, yet modern and romantic.
She easily moves from a monochromatic palette with striking, minimalistic appeal to more vibrant, trendsetting territory. She wears a veritable alphabet of designers — Alexander McQueen, Balenciaga, Chanel, Christian Dior, all the way to Gucci, Michael Kors, Saint Laurent, and more. She's donned elegant gowns, glitzy disco-ball frocks, girly dresses, and feminine jumpsuits — not to mention jeans and tees with ease. The lesson to learn here? How to balance edginess and femininity with lasting appeal.
4. Victoria Beckham
Victoria Beckham is the ultimate brand ambassador — for herself and her eponymous fashion line. The former member of the Spice Girls has achieved the enviable status of successful crossover artist, as this fashion designer's collections are highly regarded and worn by the "hautest" celebrities on the scene. But, no one wears her clothes better than Beckham herself. Slim silhouettes, sleek architectural shapes, and a hint of a sexy vibe all work in harmony for timeless, sartorial appeal. We should all take notes from this modish mogul about how to play it cool and classic every day of the week.
5. Natalie Portman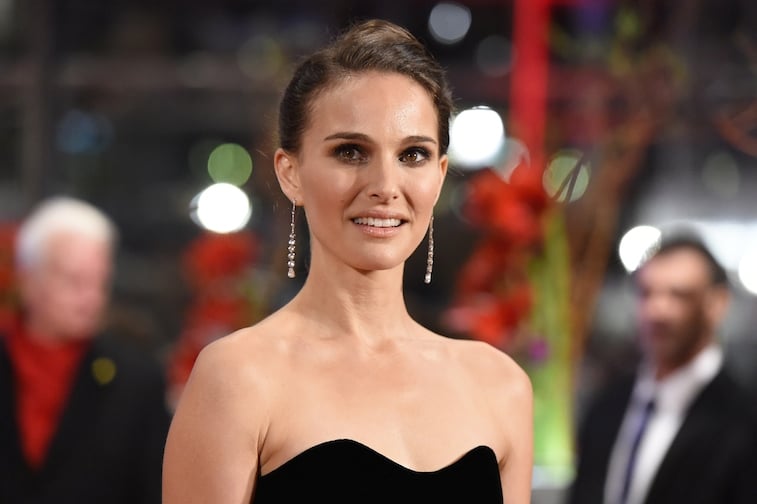 The comparisons between Natalie Portman and iconic style star Audrey Hepburn are many, and frequent. Given Portman's chic style perspective, it makes sense. As an ambassador for designer Christian Dior and the Miss Dior label, she easily portrays the height of French sophistication and feminine flair. The little black dress was simply made for a girl like Natalie, and she proves the essence of good style is oftentimes graceful simplicity.
6. Emmy Rossum
Emmy Rossum may be overlooked on the style scene, but this actress consistently delivers elegantly timeless and impossibly chic ensembles that never fail to raise the fashion bar. From sweet and sophisticated Oscar de la Renta frocks to embellished Elie Saab numbers, she constantly has a head-turning, sophisticatedly classic look on display. Rossum shows us the style underdog sometimes makes the most lasting strides.
7. Margot Robbie
While Aussie actress Margot Robbie's style runs the gamut from Grace Kelly-inspired gowns to avant-garde confections and off-duty statements, she's always chic. Her statuesque frame is built for fashion, and she has a commanding presence that lends the height of classic glamour to every look she wears. She's the epitome of an "it" girl who will never go out of style.
Follow Rachel on Twitter @rachellw and Instagram @rachellwatkins