Meghan Markle Reveals Her Royal Style in a Big Way
When it comes to her personal style, Meghan Markle is a bit of a rebel by way of the queen's strict fashion rules. That said, since Markle and Prince Harry's engagement, the U.S. actress has definitely taken note of what she can and can't wear — with the exception of her revealing engagement dress.
And though we've only caught a glimpse of what Markle's royal style looks like, she recently made a big step in her fashion choices. Find out how, plus see some of her most royal — and controversial — style looks, ahead.
1. Her ripped jeans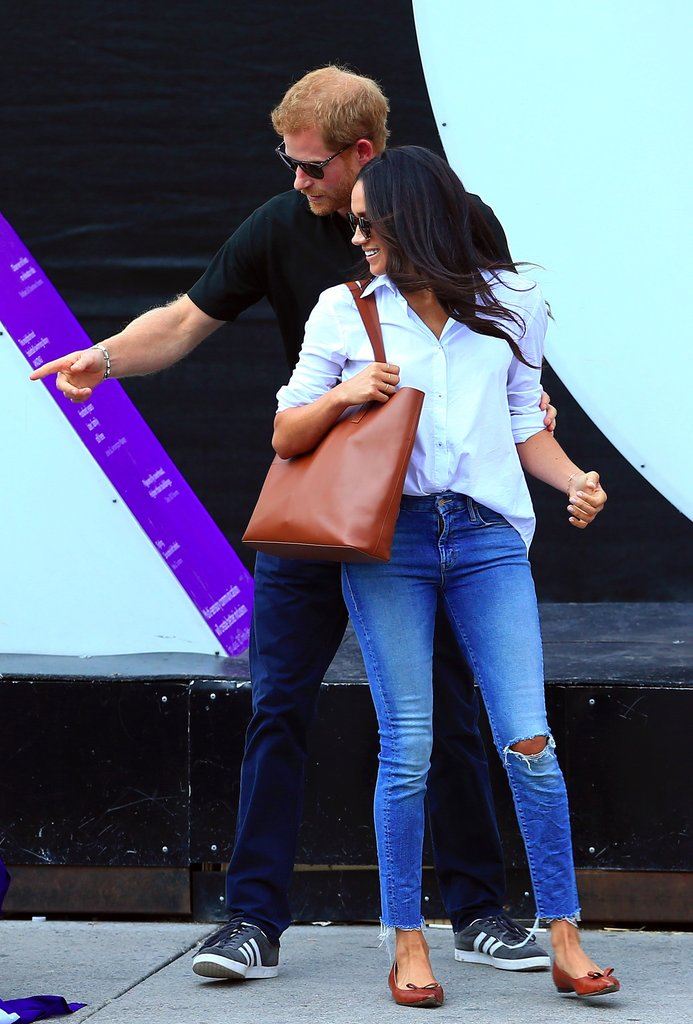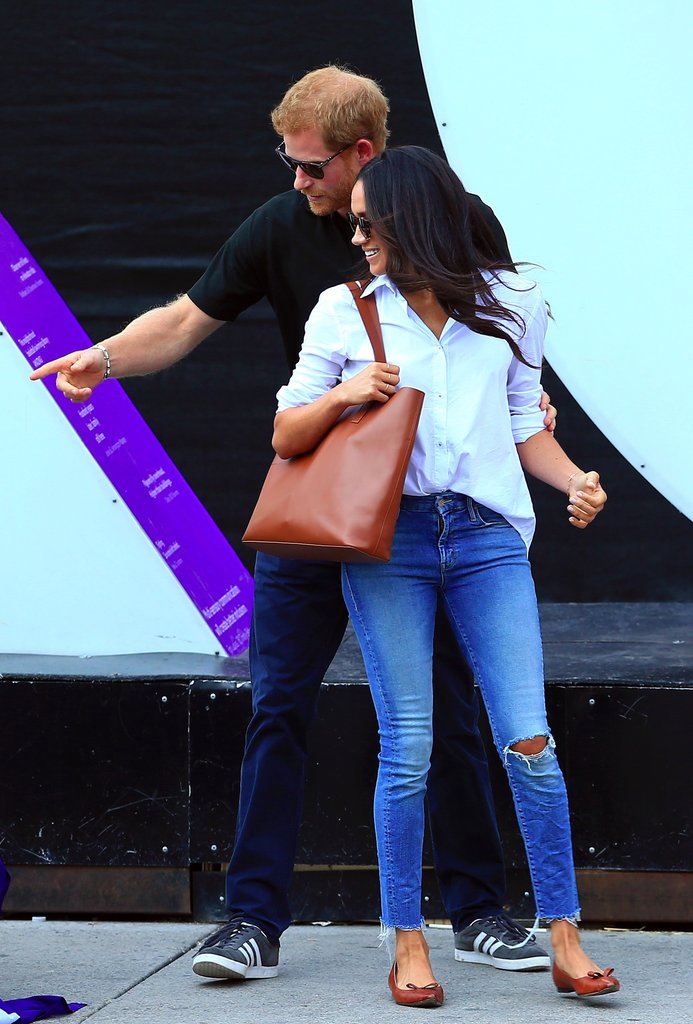 When it comes to casual attire, the queen of England still expects members of her family to dress in a smart, sophisticated way. And though the white button-up shirt she wore to the 2017 Invictus Games fits within the guidelines, her ripped jeans do not.
2. Her revealing engagement gown
Since her engagement, Markle has given her wardrobe a royal makeover. That said, she has found ways around some of the queen's rules. Although it was long sleeved and featured a full skirt, Markle's engagement dress was a bit controversial for the royal family.
3. Her khaki skirt and turtleneck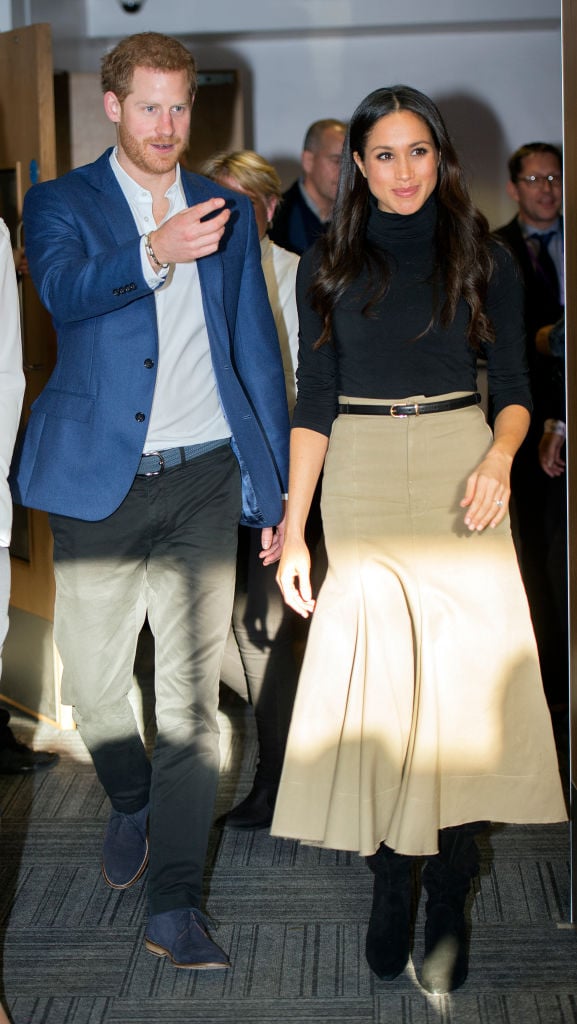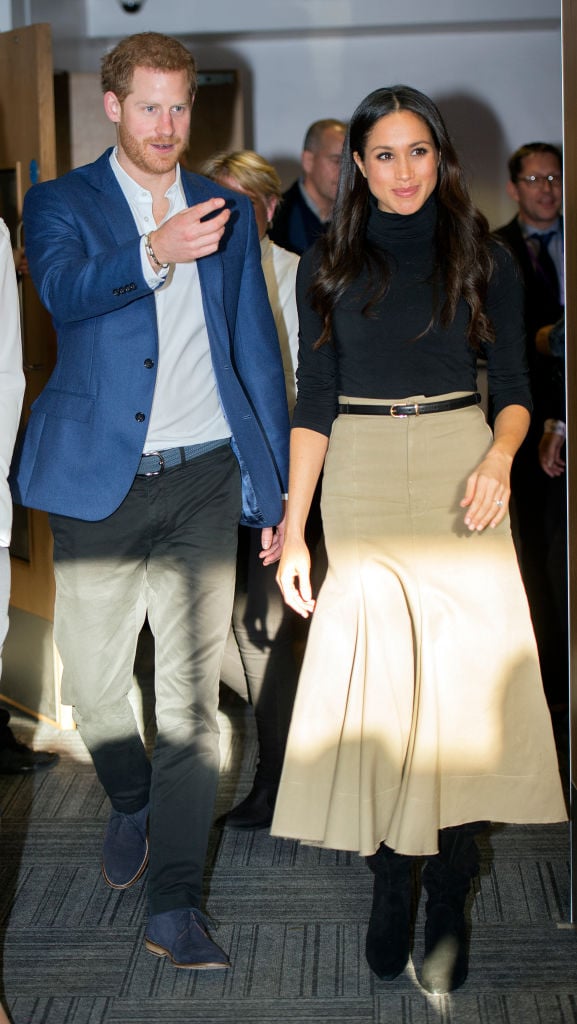 Following her engagement announcement, Markle attended her first official engagement with Prince Harry. And though her outfit was more modern compared to the looks we've seen on Kate Middleton, it was appropriate and in line with the family's dress code.
4. Her first hat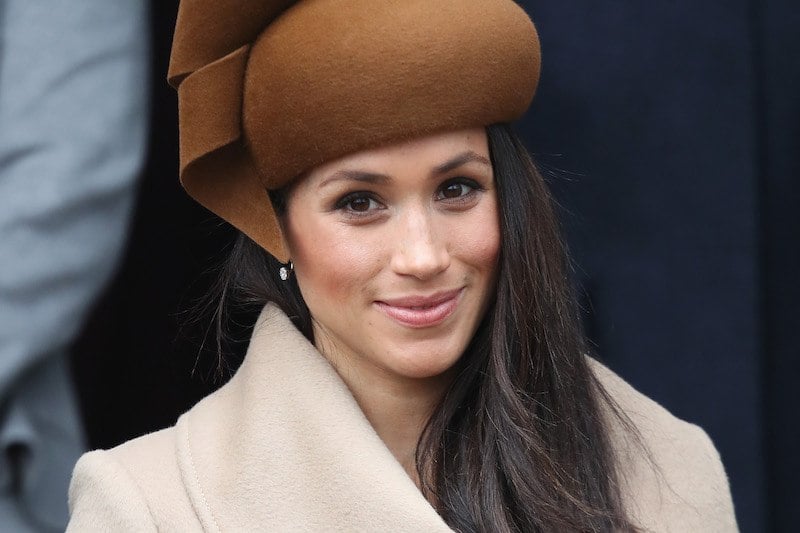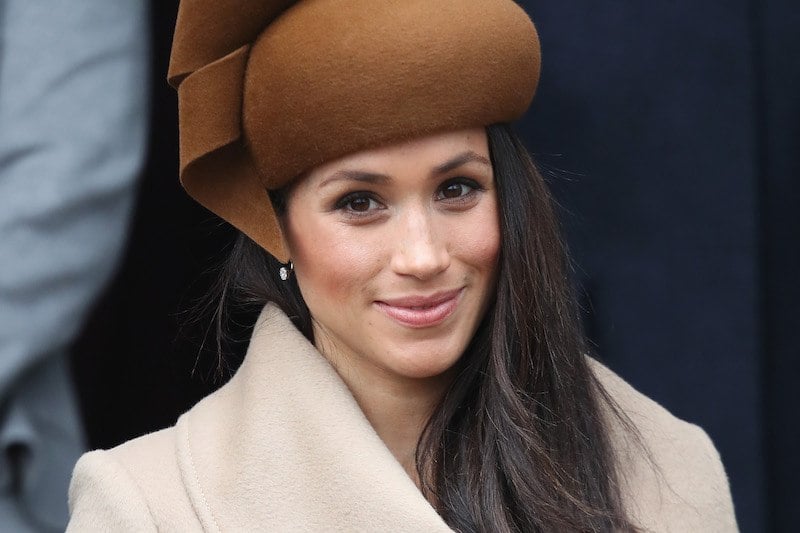 One of the biggest moves Markle has made with her fashion since joining the royal family is her first hat. As far as formal occasions are concerned, hats are a must in Britain — and the royal family makes no exception.
For her first Christmas with the royal family, Markle chose a hat that was symbolic of her personal style, yet perfect for a royal family church service.
5. Her Christmas outfit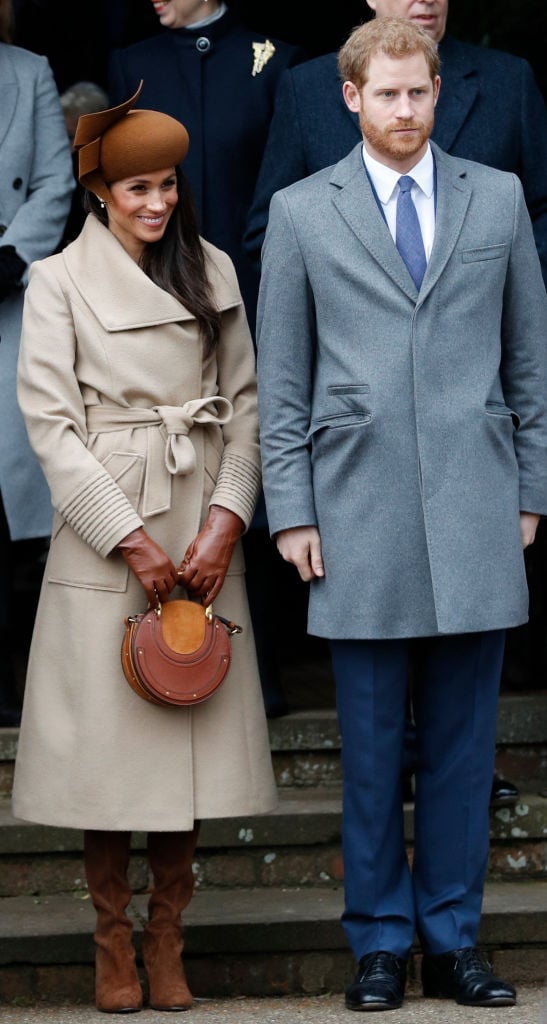 Speaking of her first Christmas with the royal family, Markle's Christmas 2017 look embodied both her personal style and the royal dress code. We love how she stuck with the family's go-to monochrome style with a khaki coat and matching boots, gloves, hat, and handbag.
6. Her blue coat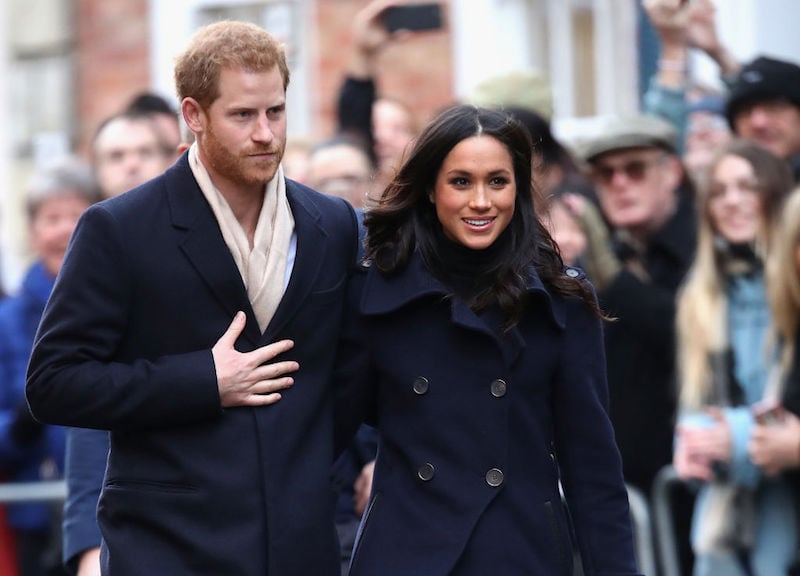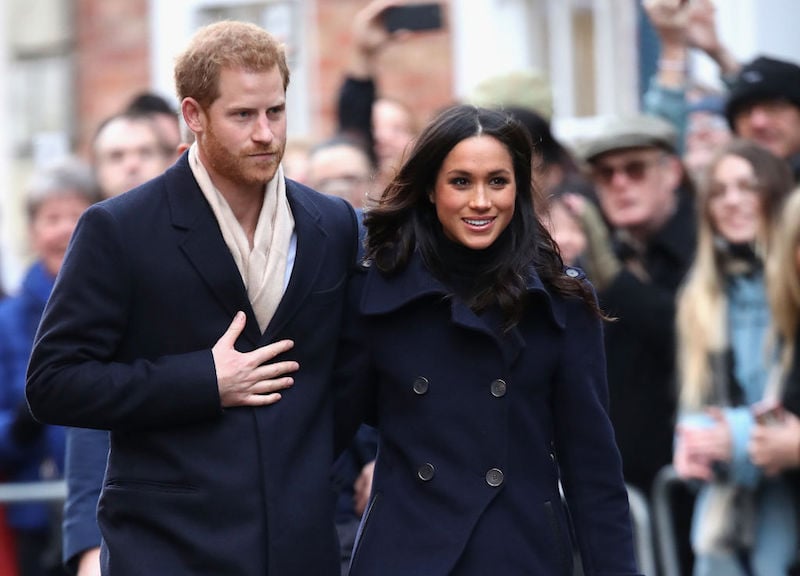 Another royal-approved look? The navy coat she wore on an official engagement with Prince Harry. Not only is the floor-length coat modest enough for royal standards, it also matched her fiance's!
7. Her engagement announcement outfit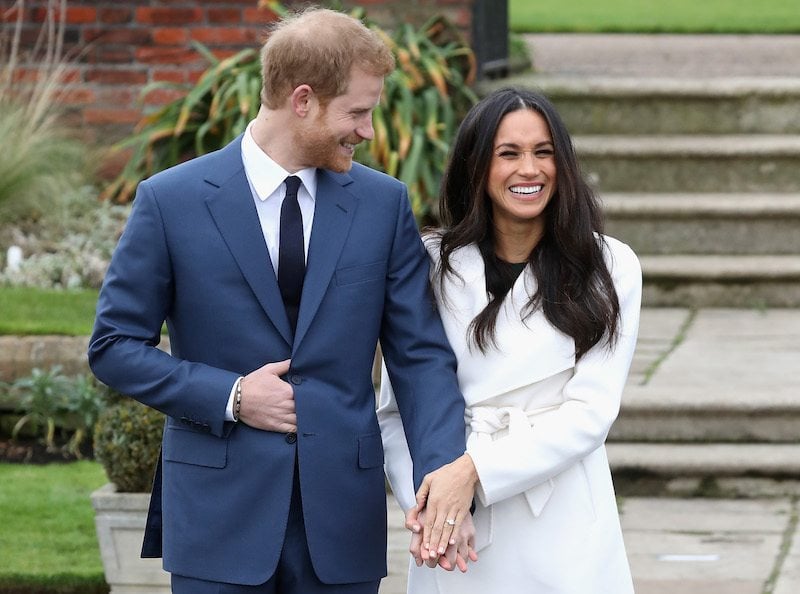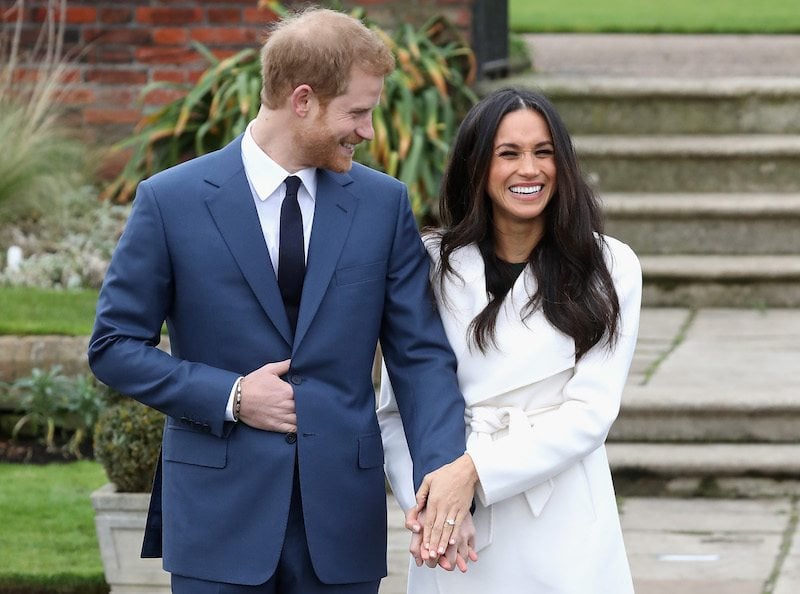 On the morning of Markle and Prince Harry's engagement announcement, the world got a glimpse of Markle's royal style. Modestly dressed in a white coat and green knee-length dress, Markle embraced her new royal style.
Check out The Cheat Sheet on Facebook!