Is Melania Trump's Style Sending a Subtle Political Message to Critics?
From scandalous model to scandal-ridden first lady, Melania Trump has seen a huge shift in both her career and her style over the years. That said, the most dramatic changes have occurred during her husband's first year in office — and they're shockingly subtle.
Could it be that the first lady is trying to send a political message to her (and her husband's) critics through fashion? We take a closer look at Melania Trump's style choices and some messages she may be trying to convey, ahead.
1. She knows how to embody the American dream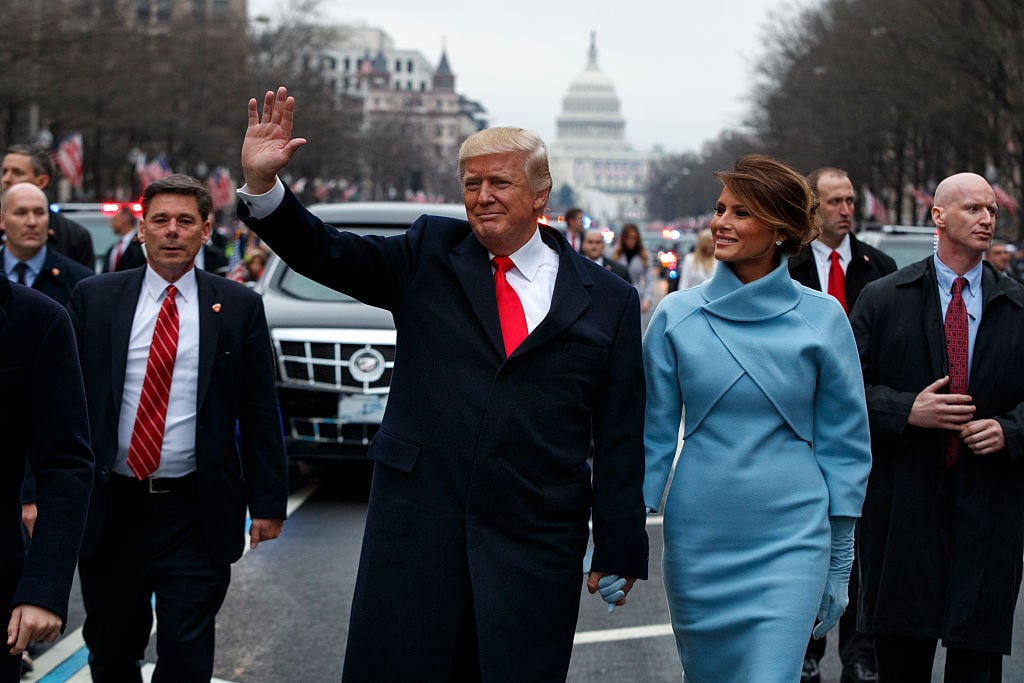 In the face of a divided country and her future role as first lady of the United States, Melania Trump did something we, quite frankly, weren't expecting of her. She showed up to her husband's inauguration cosplaying one of America's most beloved political and fashion icons: Jackie O.
In a sky blue Ralph Lauren dress and matching gloves (very monochromatic), Mrs. Trump knew exactly what she was doing when she entered the capital. That said, Melania Trump — and her husband's administration — is a far cry from the Kennedy's. And while her outfit may have been a subtle message to critics (or a failed attempt at winning them over), she would soon learn that it's not always about the clothes; it's about the person wearing them.
2. She wears inappropriate shoes on purpose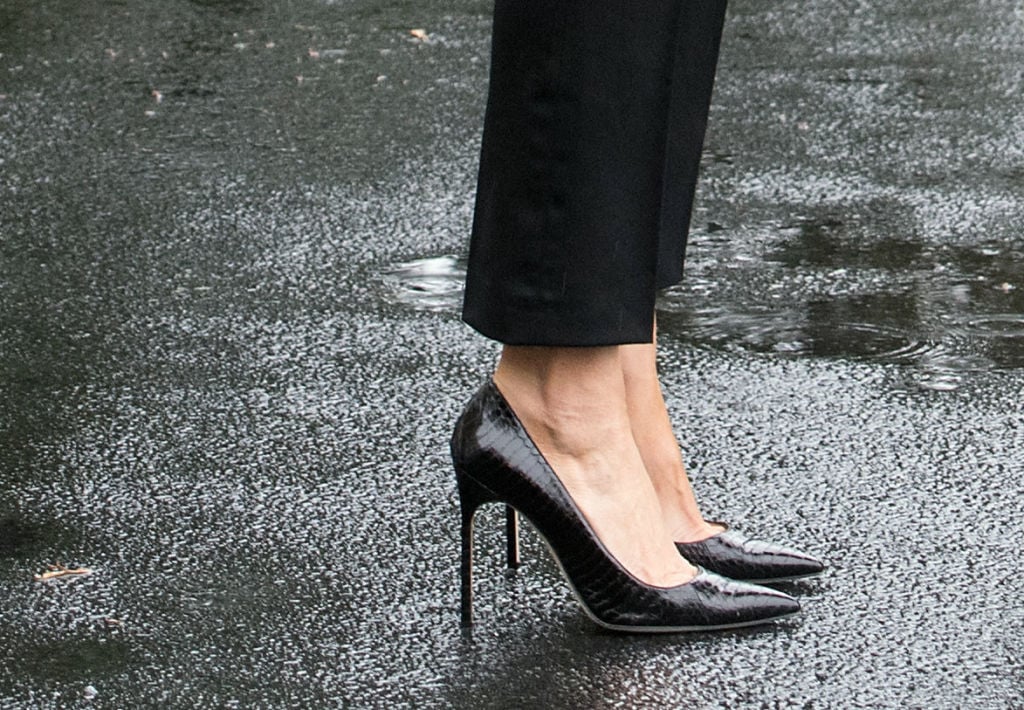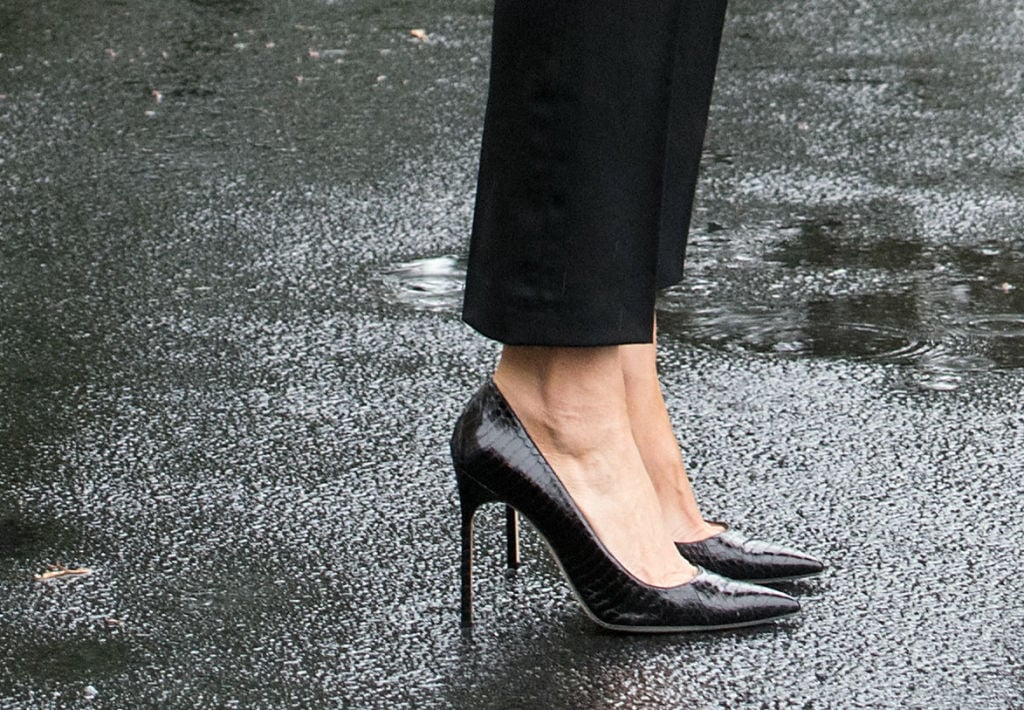 Like many New York socialites, Melania Trump loves her heels. And we're not talking modest, first lady of The United States heels, we're talking sky high stilettos that are deemed inappropriate for any government official, let alone the first lady.
That said, Melania has been photographed and criticized on more than a few occasions for her shoe of choice: First when she visited Houston after the Hurricane Harvey devastation (seriously, who would subject their feet to that anyway?), and again when she and Donald Trump visited Puerto Rico after Hurricane Maria.
The only difference? The first time, the first lady actually wore her heels to the flood zone. The second time, she psyched us all out by boarding Air Force One in her signature sky-high heels, and landing in Timberland boots and a more hurricane relief-appropriate outfit. Touché.
3. She's learning her lesson about $51,000 jackets (and other luxury-priced items)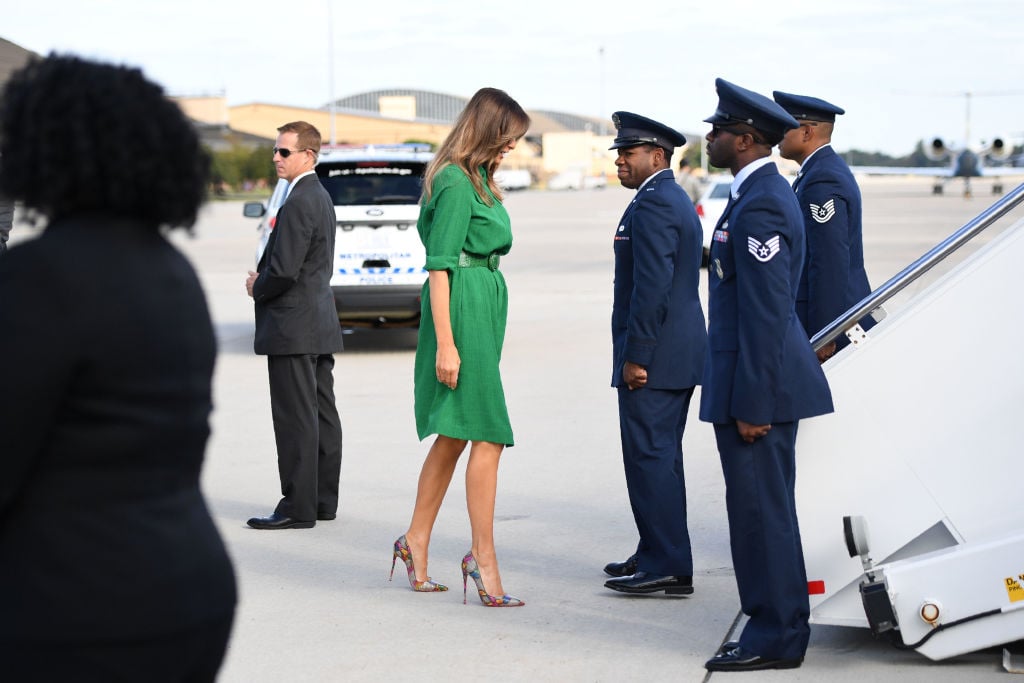 Another way Melania Trump may be sending subtle hints to critics? She's wearing somewhat more affordable garments. Even before the first lady showed up to the G7 Summit in a $51,000 Dolce & Gabbana jacket, Melania Trump received criticism for her luxury-priced wardrobe.
We don't know for sure, but her more recent wardrobe efforts prove she may be saying "I see you" to critics. While visiting an opioid clinic in West Virginia, the first lady was reportedly wearing a $450 Cefinn dress. Compared to her usual price point, it's budget-friendly in Melania Trump's eyes.
4. She understands the power of fashion in politics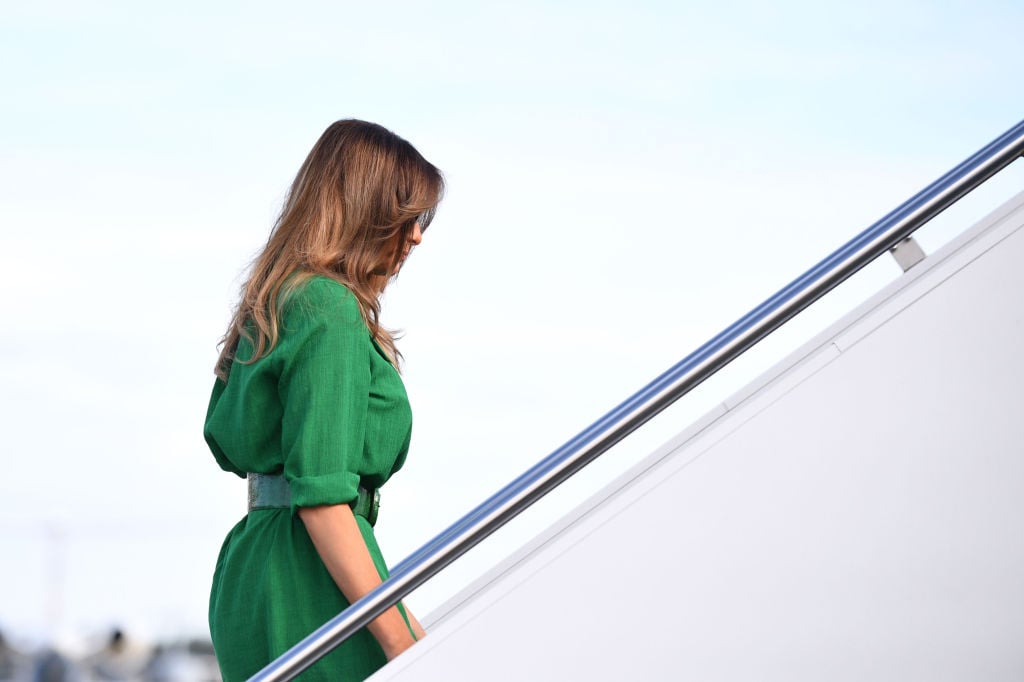 Speaking of her green Cefinn dress, it may have been a political stunt aimed at goading critics. The brand was created by former British Prime Minister, David Cameron's wife, Samantha Cameron.
Could it be that her wearing a dress by Cefinn was an attempt at getting on Cameron's good side? Or was it a subtle hint that, when it comes to disagreements, she's not always on her husband's side?
5. She's trying to seem more down-to-earth (or down with Earth) — but failing miserably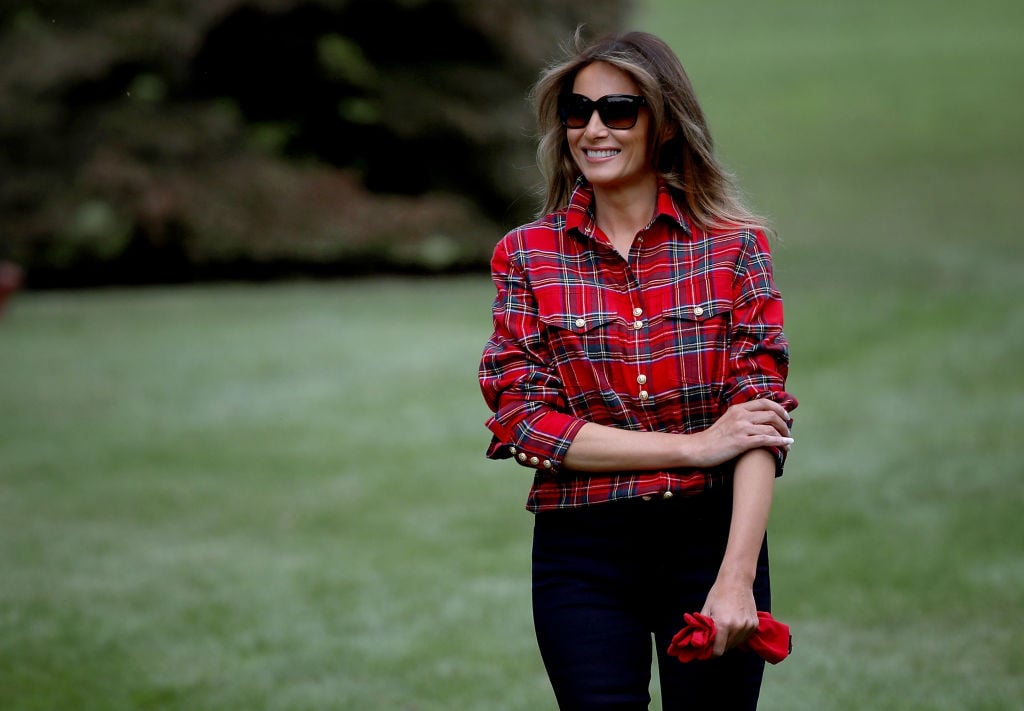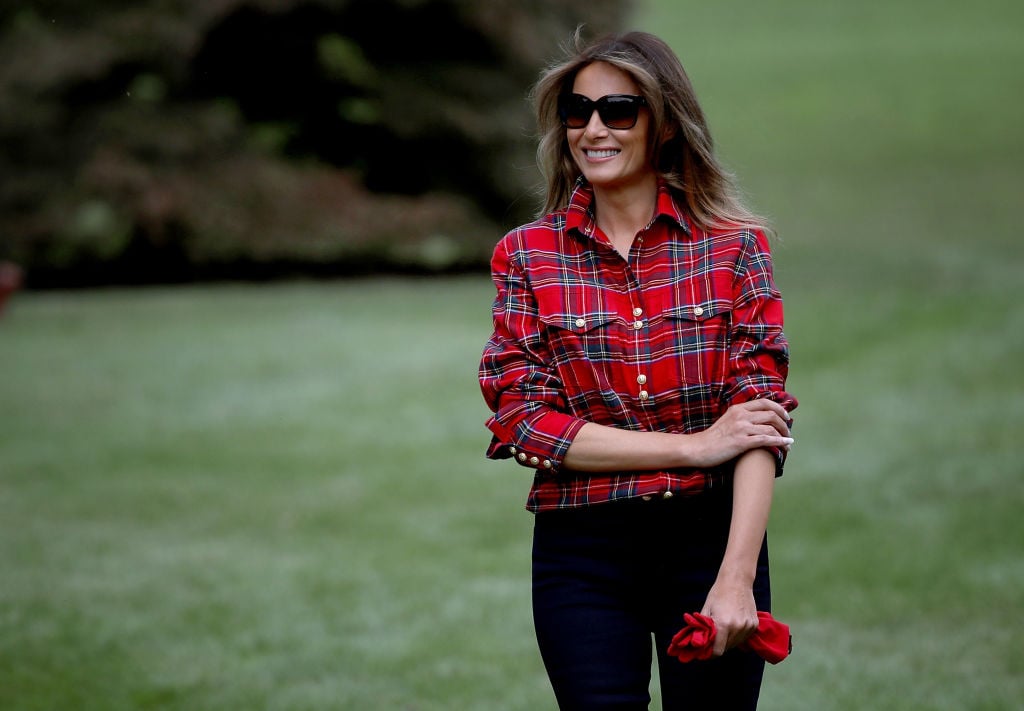 As far as her wardrobe goes, we're starting to see Melania Trump tone it down. That said, her version of "tone it down" backfired when the first lady was photographed in Michelle Obama's vegetable garden in an absurdly expensive Balmain button-up. Retailed on Net-A-Porter for $1,380, her farmer-chic efforts did not go over well with critics.
6. She's not Michelle Obama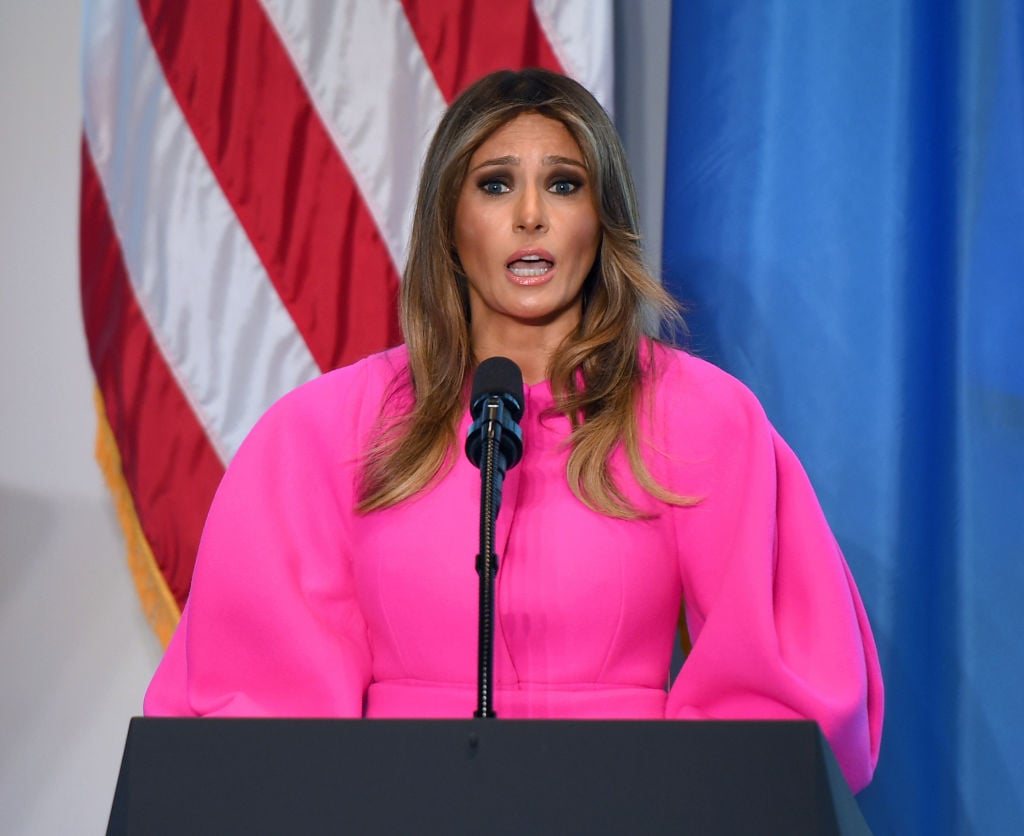 She may have taken a few critiques to heart — like her more "affordable" fashion choices. But Melania wants to make it known that she is not Michelle Obama. Unlike the former first lady, she's probably never set foot in a Target and doesn't plan to wear their affordable styles any time soon.
Michelle, on the other hand, was (and still is) known for her affordable style. As one of J. Crew's most devoted customers, the former first lady was often photographed in more relatable — read: affordable — pieces of clothing. For example, she wore a Jason Wu for Target dress while doing a press event in Orlando.
7. She's not as out of touch as she seems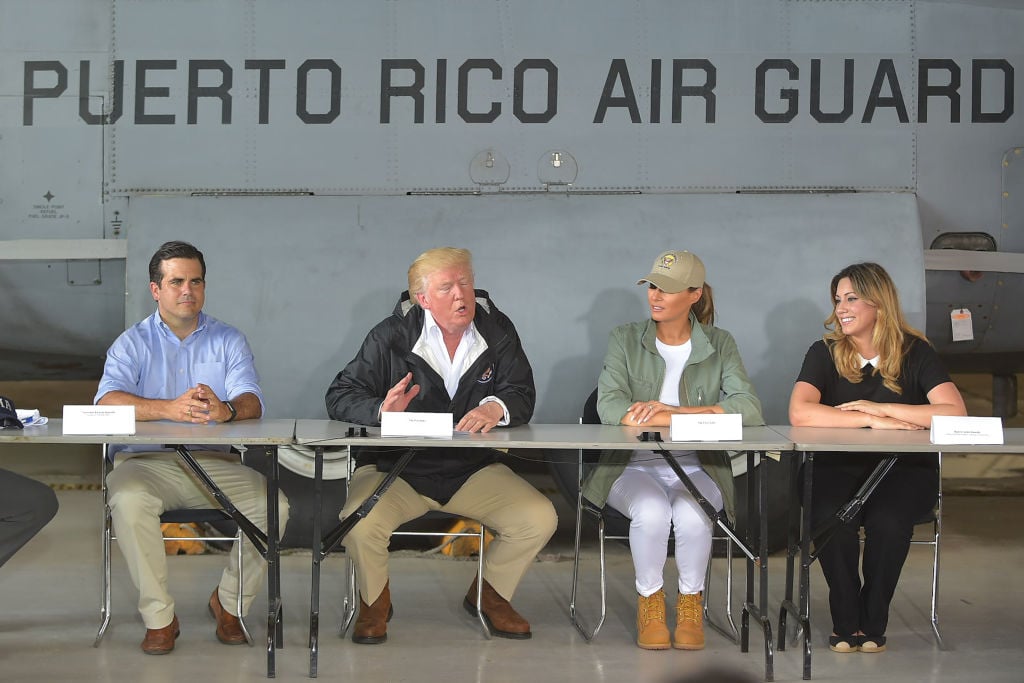 While she does opt for more expensive items, Melania Trump is not as out of touch as one would think — and she knows it. The Trump family embodies a more luxurious version of the American dream, and their supporters want to live vicariously through them, not relate to them.
That said, there are speculations that the first lady has only been wearing (her version of) more affordable clothing to avoid backlash about her being out of touch. She knows what her supporters expect of her, and she's giving them as much as she wants to.
Read more: Melania Trump's Most Controversial Fashion Choices
Check out The Cheat Sheet on Facebook!