The Cool Gear Nike and Ralph Lauren Are Supplying to the 2018 Olympic Team
With the 2018 Winter Olympics, we've got our eyes on Team USA's gold medal-worthy uniforms. And we couldn't think of two brands more fitting to dress the Olympic athletes than Ralph Lauren and Nike. As the official outfitters for the Pyeongchang games, their designs are bound to embody both classic American style and state of the art designs.
From Ralph Lauren's opening and closing ceremony uniforms and Nike's official podium outerwear, see how Team USA athletes will keep warm — and stylish — during the 2018 Winter Olympics, ahead.
1. Ralph Lauren opening ceremony uniform reveal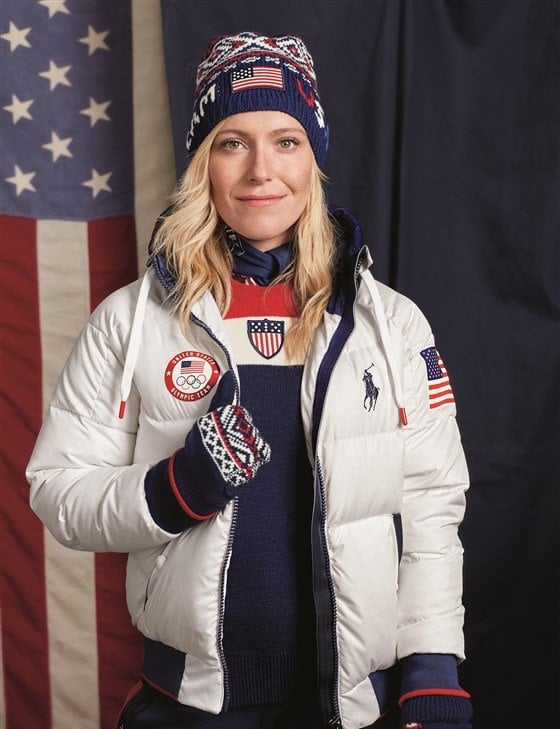 As one of the official outfitters of the 2018 Winter Olympics, Ralph Lauren kicks off and closes the Olympic Games with its classic American designs. And the designer brand has already revealed its closing ceremony uniform.
Keep reading for a sneak peek at the 2018 Winter Olympics Ralph Lauren closing ceremony uniform, plus the details behind Nike's state of the art podium outfit.
2. Nike Team USA Hypershield Summit Jacket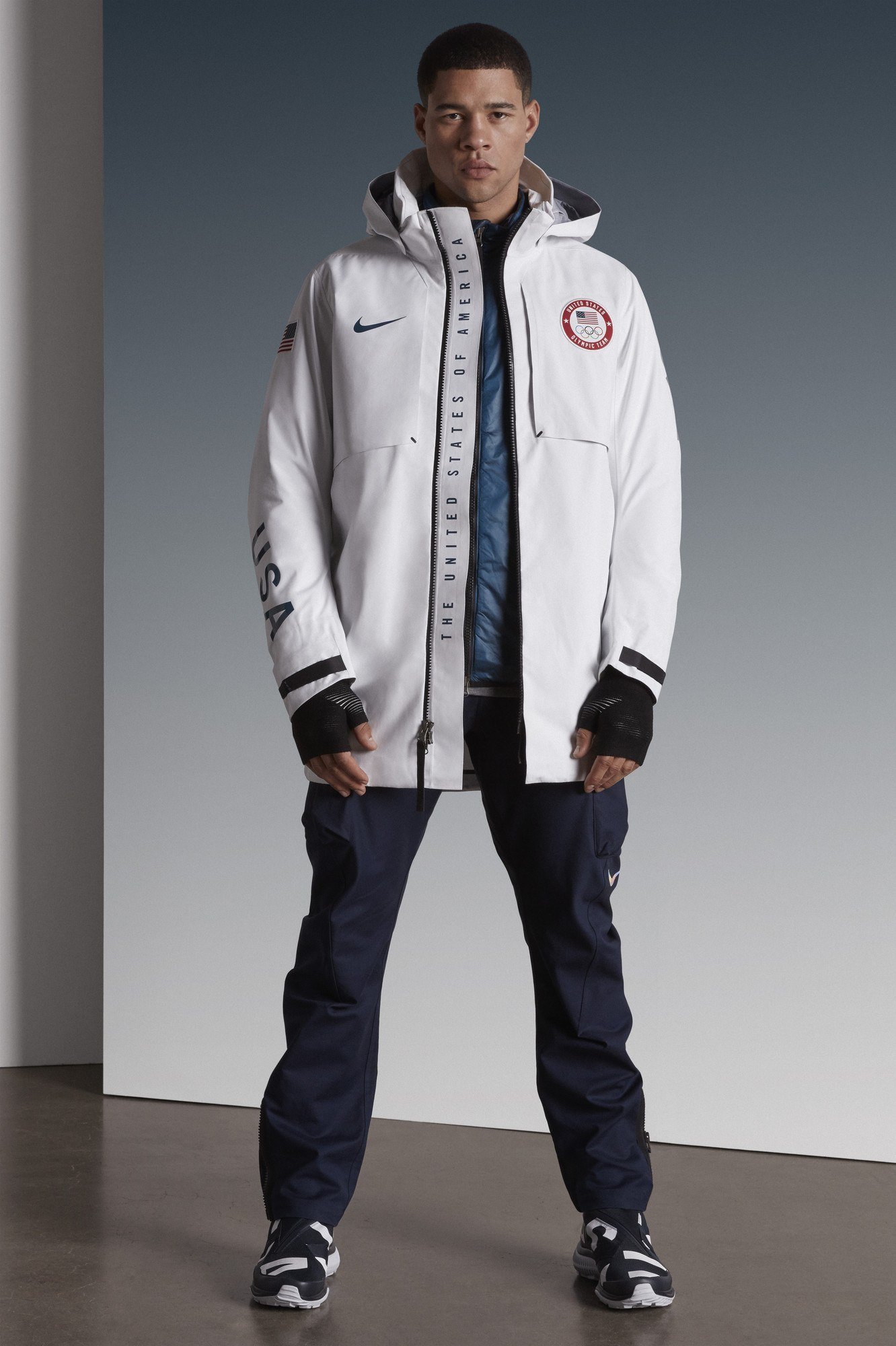 Perhaps one of the most impressive features of Nike's 2018 Winter Olympics podium uniform is the jacket. Featuring a crisp white, waterproof material that will protect athletes from wind and rain, the shell-like jacket is lightweight, durable, and extremely insulated for maximum warmth.
In addition, the Hypershield Summit Jacket features built-in hand warmers that will keep the athletes wrists and hands warm with or without their gloves.
3. Removable bomber jacket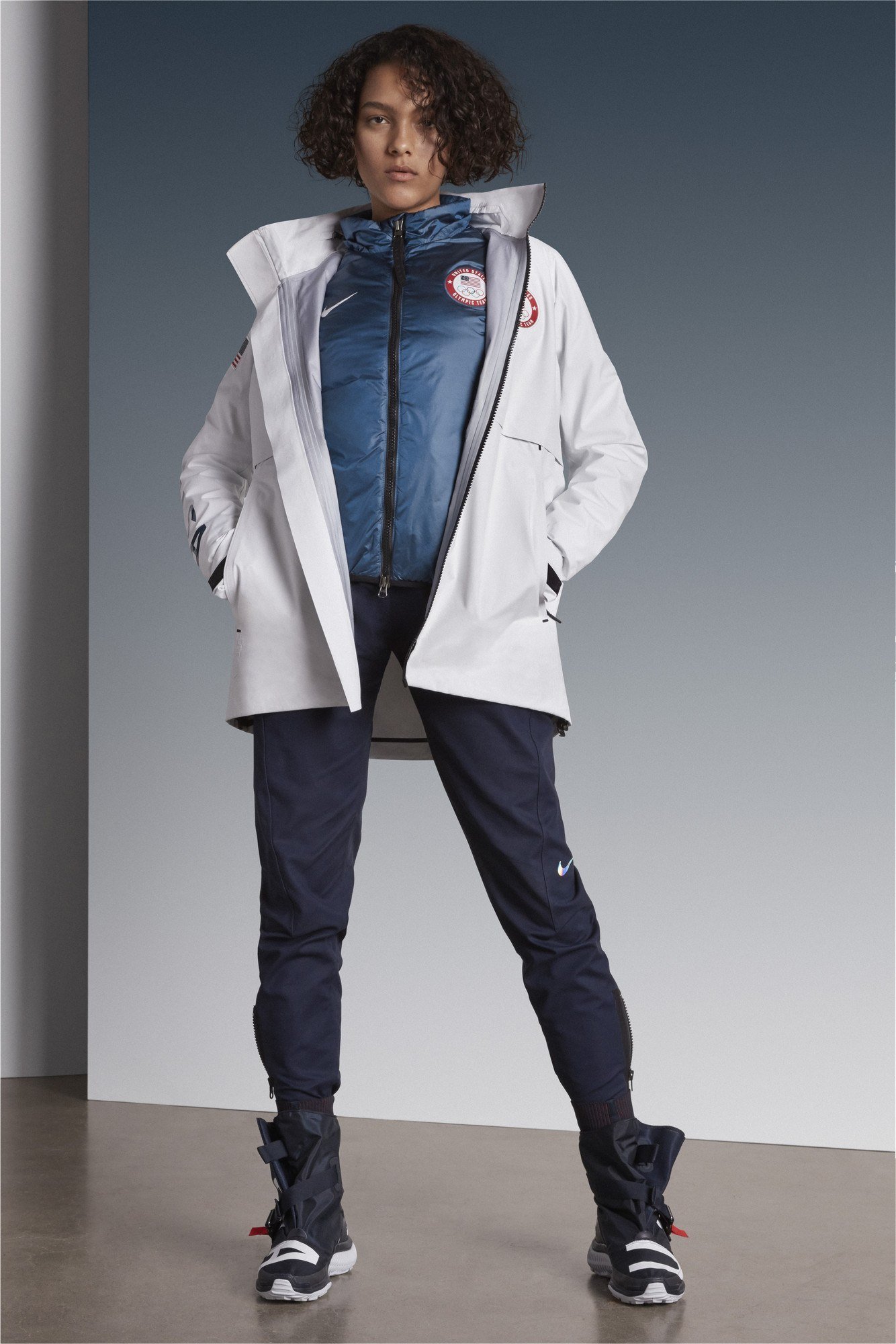 Another impressive feature of the Hypershield Summit Jacket? The steel blue removable bomber jacket. Meant to add even more insulation to the Hypershield Summit Jacket's shell, the bomber jacket will provide athletes with extra warmth and act as a second jacket for those who wish to remove the outer shell.
4. Waterproof pants
Designed with a durable water repellent coating, the men's and women's podium pants were created with maximum warmth in mind. In addition, the back pockets feature snaps for carrying smaller items like gloves.
5. Gloves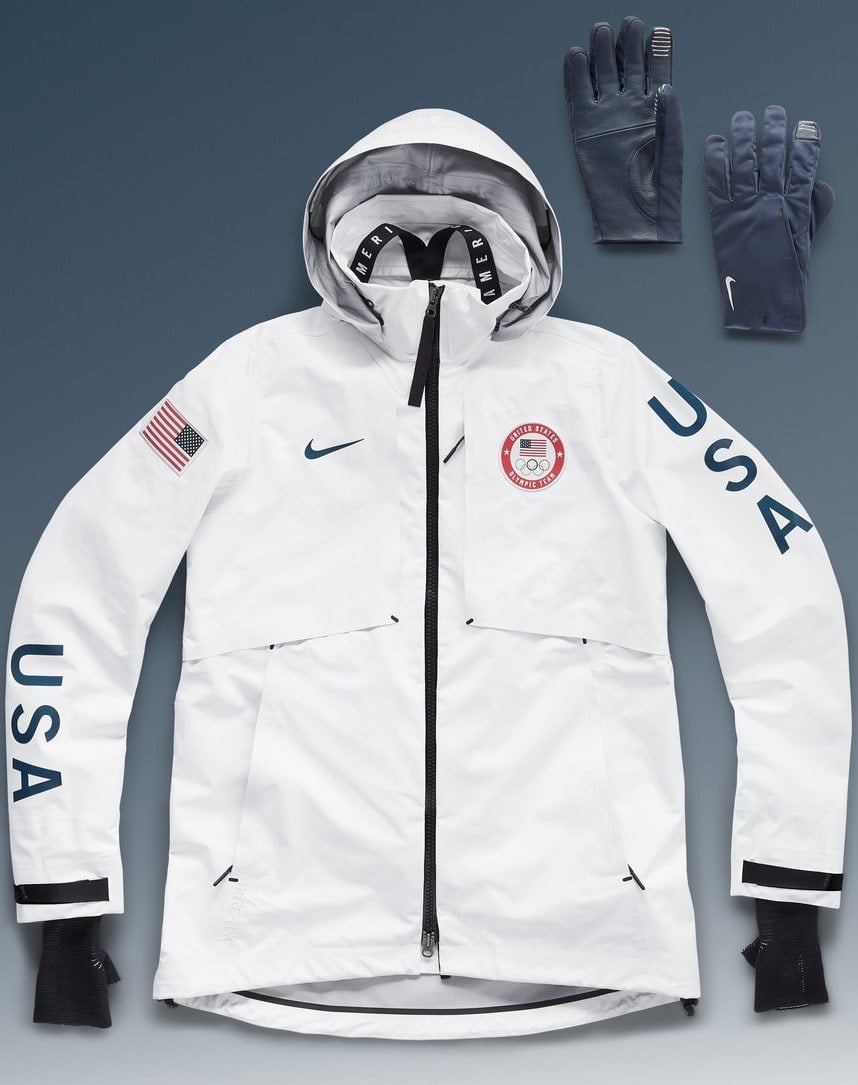 Speaking of gloves, with outdoor temperatures expected to hit below freezing temperatures, Team USA will need state of the art gloves to keep their hands warm. With that in mind, Nike designed gloves with a layer of waterproof material and touch-screen compatible thumbs and pointer fingers.
6. Men's boots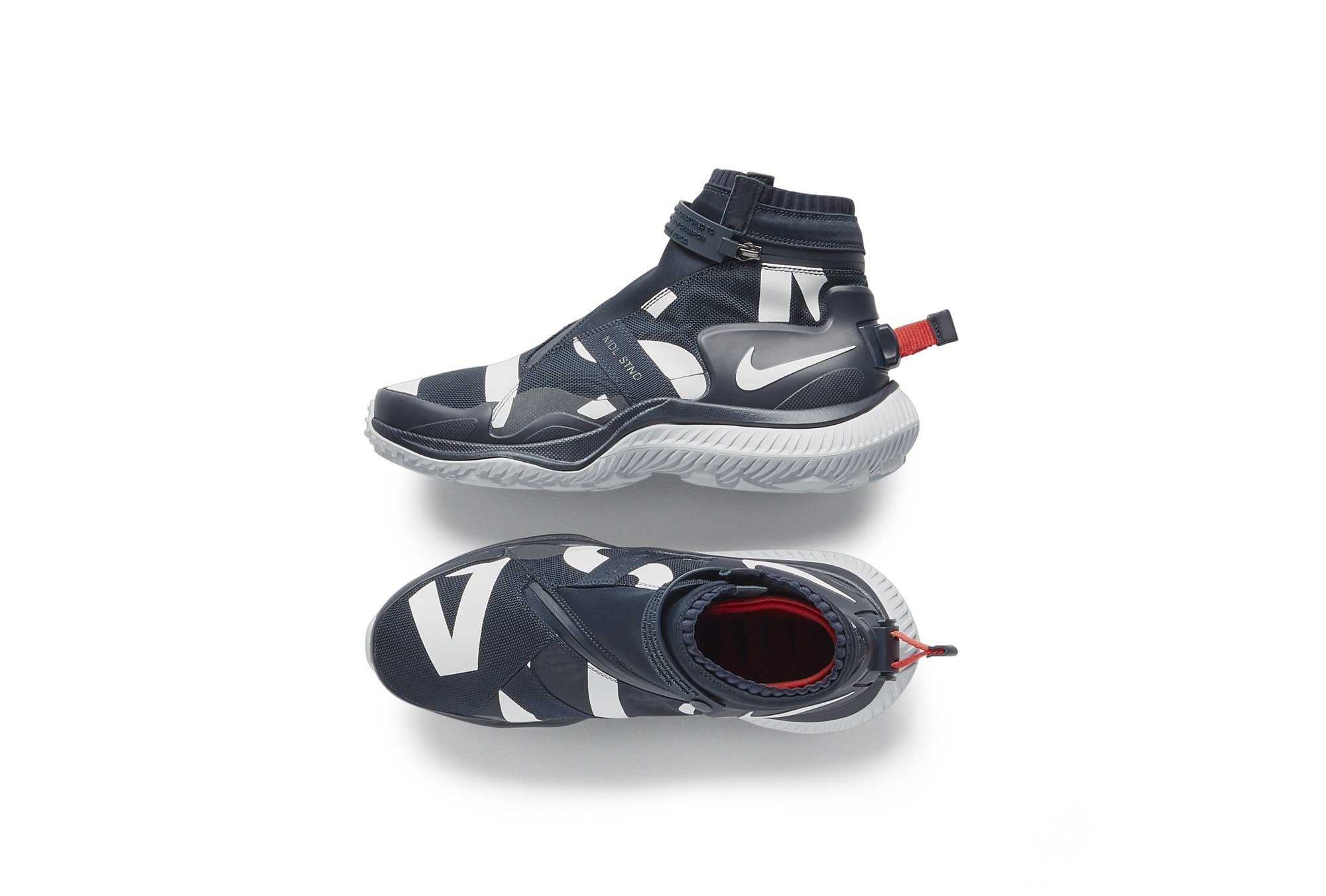 In addition, Team USA Olympic athletes will also be provided with special boots by Nike to wear when accepting medals. The men's boots feature a lace-free closure and are made to endure freezing temperatures.
7. Women's boots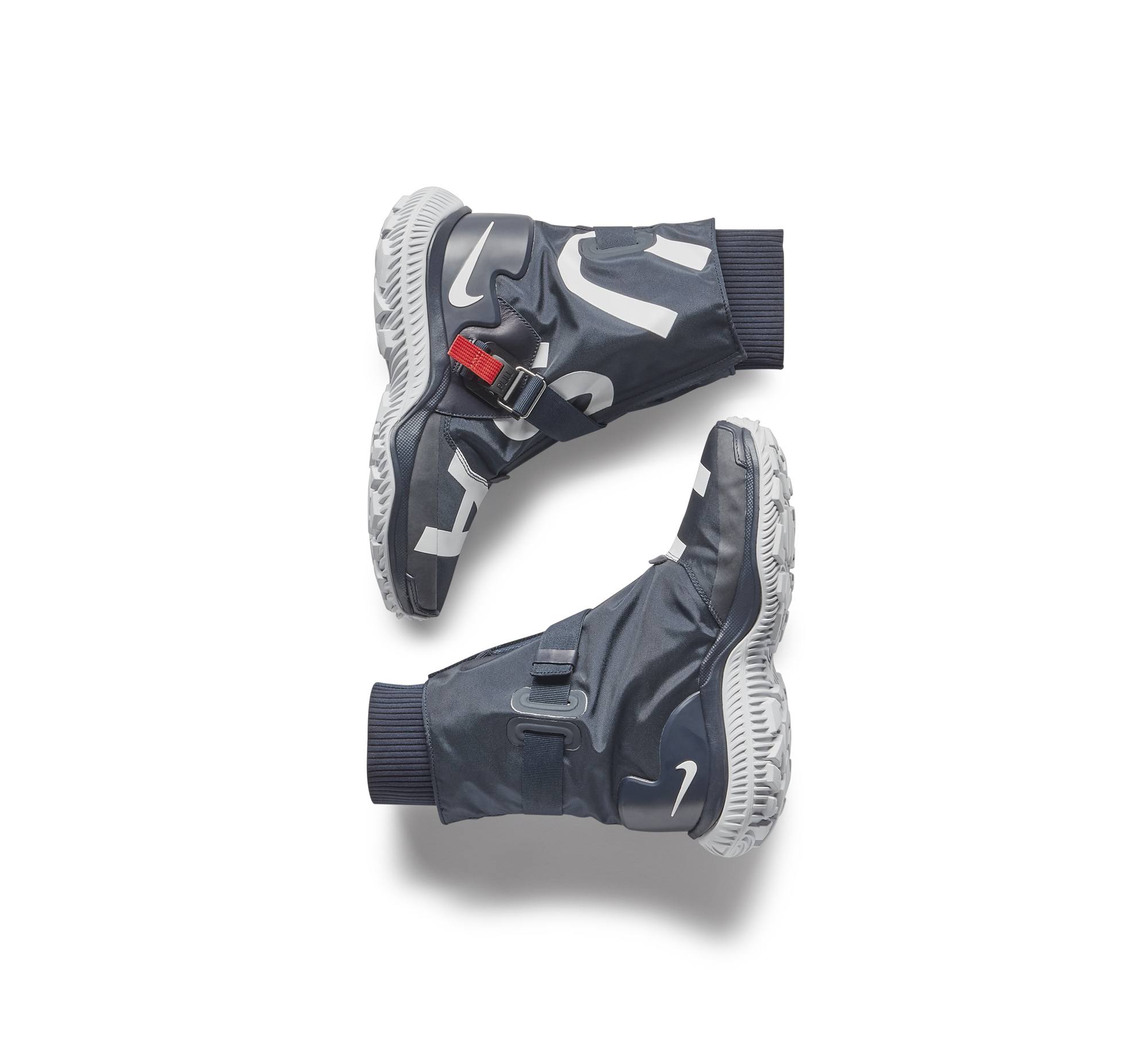 Similar to the men's boots, the women's podium boots are designed to withstand freezing temperatures, and feature a lace-free closure. In addition, they are made with a built-in heat-reflective fabric and the ankle height is slightly taller in design.
See the official 2018 Winter Olympics closing ceremony uniform from Ralph Lauren, next.
8. 2018 Winter Olympics closing ceremony uniform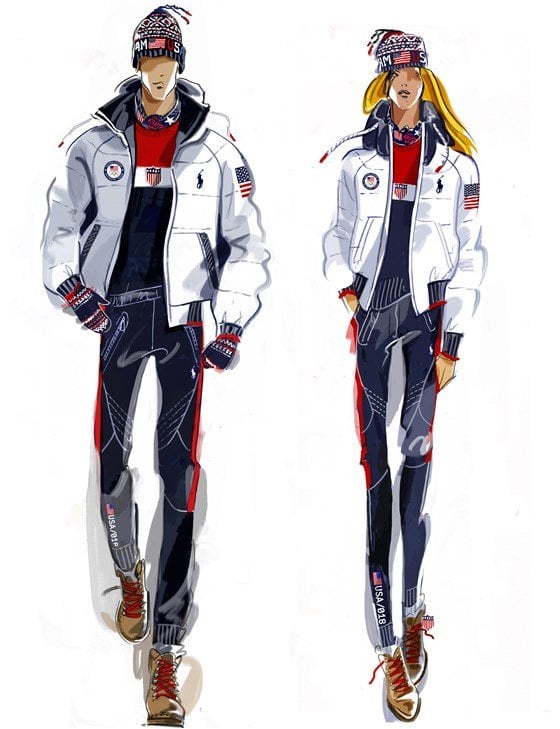 Ralph Lauren has debuted the 2018 Winter Olympics closing ceremony uniform. Inspired by vintage ski-wear, the closing ceremony uniform features a winter white bomber jacket, navy blue pants with a red racing stripe down the sides of each leg, a patriotic knit sweater, American flag neck scarf, and a knit beanie and gloves with vintage-inspired detailing. As for the shoes? Olympic athletes will close out the games in tan suede mountain boots with red laces.
Check out The Cheat Sheet on Facebook!