Peppermint Grooming Products That Will Put a Pep in Your Step
Candy canes aren't the only place to get your peppermint fix this season. Grooming products are getting in on the minty fresh game, too. Peppermint oil has natural antiseptic and antibacterial ingredients, making it a star player for a number of skin and haircare treatments. Plus, the invigorating blast of freshness is nothing short of a fog lifter and a mood enhancer amidst the stressors of the season.
Chill out with these peppermint grooming products that are a big treat for your face, body, and hair. And, although they're perfect for the crème-de-menthe-filled holidays, they'll add peppermint power to your routine anytime of the year. But, you may be left craving a mint julep or a grasshopper cocktail after perusing this list. Just don't say we didn't warn you.
Mister Pompadour Shower Experience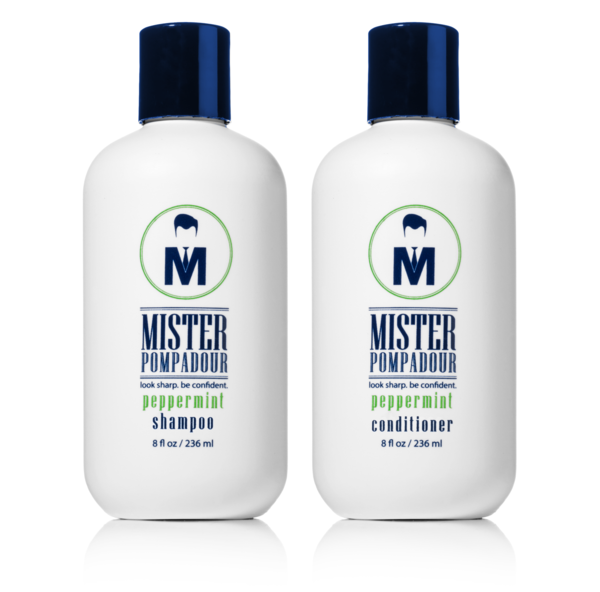 A standard shower gets a whole new wave of freshness with the Mister Pompadour Shower Experience. The refreshing and soothing Peppermint Shampoo and Peppermint Conditioner boast a chillingly good scent but the real punch comes in the key ingredients. Naturally, the peppermint oil is the main player as it soothes while stimulating circulation and relieving any dryness. The shampoo's tea tree oil has a cleansing effect, and the conditioner features burdock extract to promote hair health and growth. All you will really notice, though, is how smooth and clean your hair feels after this shower experience.
The Old Street Barber Co. Peppermint & Lemon Beard Oil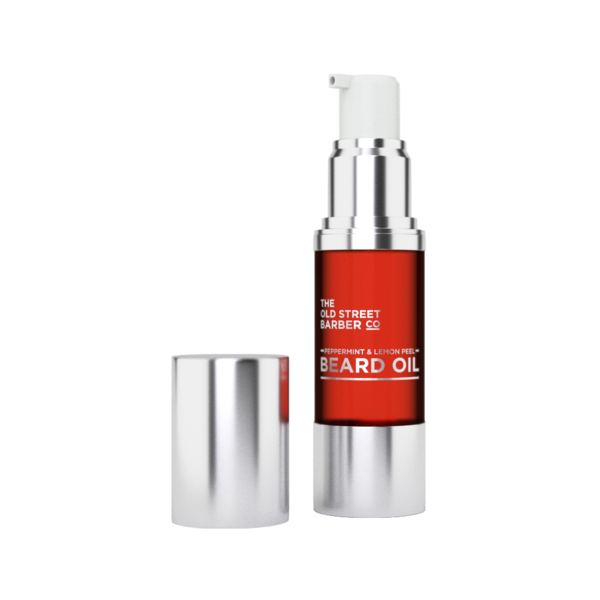 The dapper, UK-based Old Street Barber Co. knows something about high-quality grooming products for the modern, bearded gentleman. The beauty of their Peppermint & Lemon Beard Oil is in its simplicity. Crafted from 100-percent natural ingredients including sweet almond oil, peppermint and lemon peel essential oils, and Vitamin E, it is ideal for all beards, long and short. The oil tames and conditions facial hair and moisturizes skin while leaving a light lemony, peppermint pep in your step.
Kent & Bond Brisk Peppermint Body Brick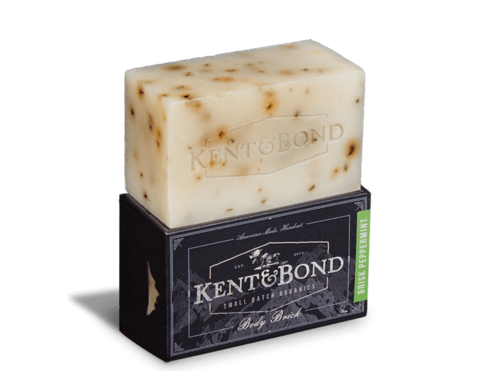 Kent & Bond applies their small-batch organic grooming philosophy to even a lowly bar of soap, elevating it to a must-have and want-it-now addition to your grooming regimen. The Brisk Peppermint Organic Body Brick is a crisp and smooth, rich-lather bar with peppermint extract that cools the skin and kills bacteria. Organic shea butter creates a moisture-rich formula that leaves the body feeling hydrated while menthol crystals have a gentle, exfoliating effect.
Malin + Goetz Peppermint Body Scrub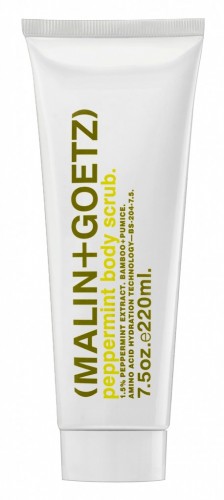 Family-owned and operated, the New York City-based Malin + Goetz is an apothecary-inspired brand that specializes in the needs of men and women with sensitive skin. The Peppermint Body Scrub provides a gentle path to exfoliation with a foaming gel formula that fuses peppermint with amino acid hydration technology.
Gently and effectively purifying and pH-balancing skin of all types, the scrub also includes bamboo and pumice to help shed dead skin, stimulate cell renewal, and soothe without irritation, drying, or stripping.
Mister Pompadour Peppermint Pomade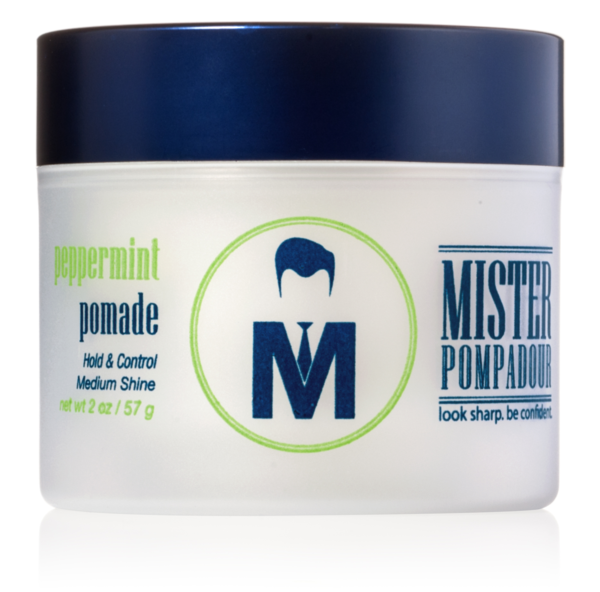 If you equate pomade to nothing better than sticky hair gunk, then it's time to revisit the styling product. Mister Pompadour does it well with the brand's signature Peppermint Pomade. The versatile, water-based formula is designed for hairstyles that demand a balance of medium-hold and a touch of high shine. Made from all-natural ingredients and free of alcohol and parabens, it also washes out effortlessly with no sticky residue. The best part, though, is the sweet aroma of peppermint.
Jack Black Nourishing Hair and Scalp Conditioner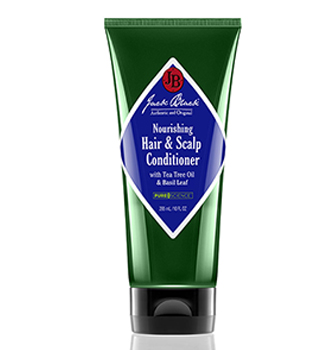 While the hero ingredients on the Jack Black Nourishing Hair and Scalp Conditioner are tea tree leaf oil and basil leaf, this unique formula likewise packs in a range of additional power players including organic kelp, jojoba, and yes, the stimulating and nourishing properties of peppermint oil for the final zest on top. You'll never want to skip the conditioner again.
Follow Rachel on Twitter @rachellw and Instagram @rachellwatkins

More from Gear and Style Cheat Sheet:
Want more great content like this? Sign up here to receive the best of Cheat Sheet delivered daily. No spam; just tailored content straight to your inbox.