Prince William Finally Accepts He Is Balding and Shaves His Head
If social media existed when Prince William was a teenager, his hair could have had its own Twitter account. That said, the public's obsession with his gorgeous blonde locks was short-lived, as the handsome prince's hair took a turn for baldness in his 20s. Now, at 35, the top of his head is looking patchier by the minute, and our focus has gone from luscious locks to royal bald watch.
Well, friends, the watch is officially over. In January 2018, the prince succumbed to his hair loss and revealed a much shorter 'do. But his royal baldness — we mean highness — isn't the only celebrity to lose a battle with hair loss. In fact, it's a lot more common than you'd think.
We take a look at some of the most famous bald men (along with Prince William on page 5) who prove hair loss can actually be better than hair gain.
1. Vin Diesel
Perhaps one of the most famous bald men, Vin Diesel went bald before his 30s. Thanks to the magic of movies, we've seen glimpses of the actor with luscious locks. But none quite compare to his bald head, proving that balding isn't a bad thing.
Next: Believe it or not, this English actor once had a full head of hair.
2. Jason Statham
Jason Statham and Prince William have a lot more in common than you'd think — especially when it comes to hair (or lack thereof). In 1990, Statham's hair was rapidly receding. And rather than buy into gimmicks or get hair plugs, the English actor succumbed to destiny and accepted his baldness for what it is.
Next: We're die hard fans of this celebrity's bald head.
3. Bruce Willis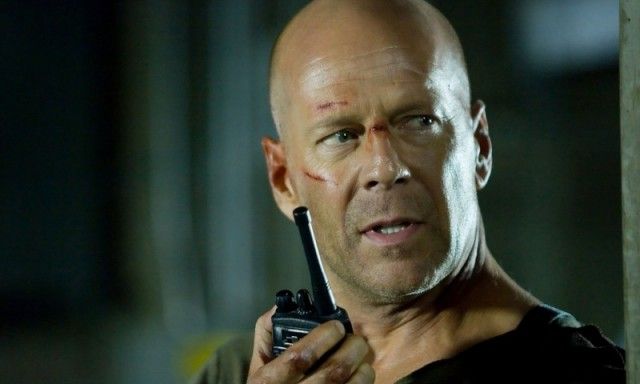 Like Statham, Bruce Willis also once had a head full of hair — and a gnarly receding hairline to match. But guess what: He doesn't care. According to The Idle Man, Willis is down with hair loss, saying, "I've seen all those little digs where they try to make you feel less of a man because you're losing your hair. I'm a man and I will kick anyone's butt who tries to tell me I'm not a man because my hair is thinning." Noted.
Next: Did this actor ever have hair?
4. Samuel L. Jackson
Was Samuel L. Jackson ever not bald? When he was younger, yes. But the Samuel L. Jackson we know and love has been a bald beauty throughout his career. And while he has rocked wigs and toupees in movies, we much prefer him without.
Next: After years of receding hairlines and thinning, this celebrity has finally given up.
5. Prince William
While we're not exactly over the loss of Prince William's gorgeous blonde locks, we are happy for the future king of England for living in the moment and embracing his baldness once and for all. And, honestly, it's for the best.
Next: This actor went bald at 19.
6. Patrick Stewart
Going bald before you're 30 can bring a roller coaster of emotions. But going bald before you're 20? We can only imagine. While he once tried to cover up his baldness with toupees and hats, the actor finally accepted his fate and took ownership over his baldness.
Next: NBA could also stand for National Balding Association.
7. LeBron James
Like Prince William, LeBron James recently accepted his hair loss and shaved his head. In June 2017, the NBA star revealed a balder version of himself.
Check out The Cheat Sheet on Facebook