You Can Easily Re-Create These Stunning Red Carpet Looks
If you think all those celebrity red carpet looks are totally off limits, think again! The trends that the stars trot out can easily transition from red carpet to reality. The key is to focus on the elements of the look that work for you, your figure, and your own style personality. To prove it, we're sharing 10 of the top red carpet looks that you can totally try at home — for your next dress-to-impress occasion.
1. Glamour gal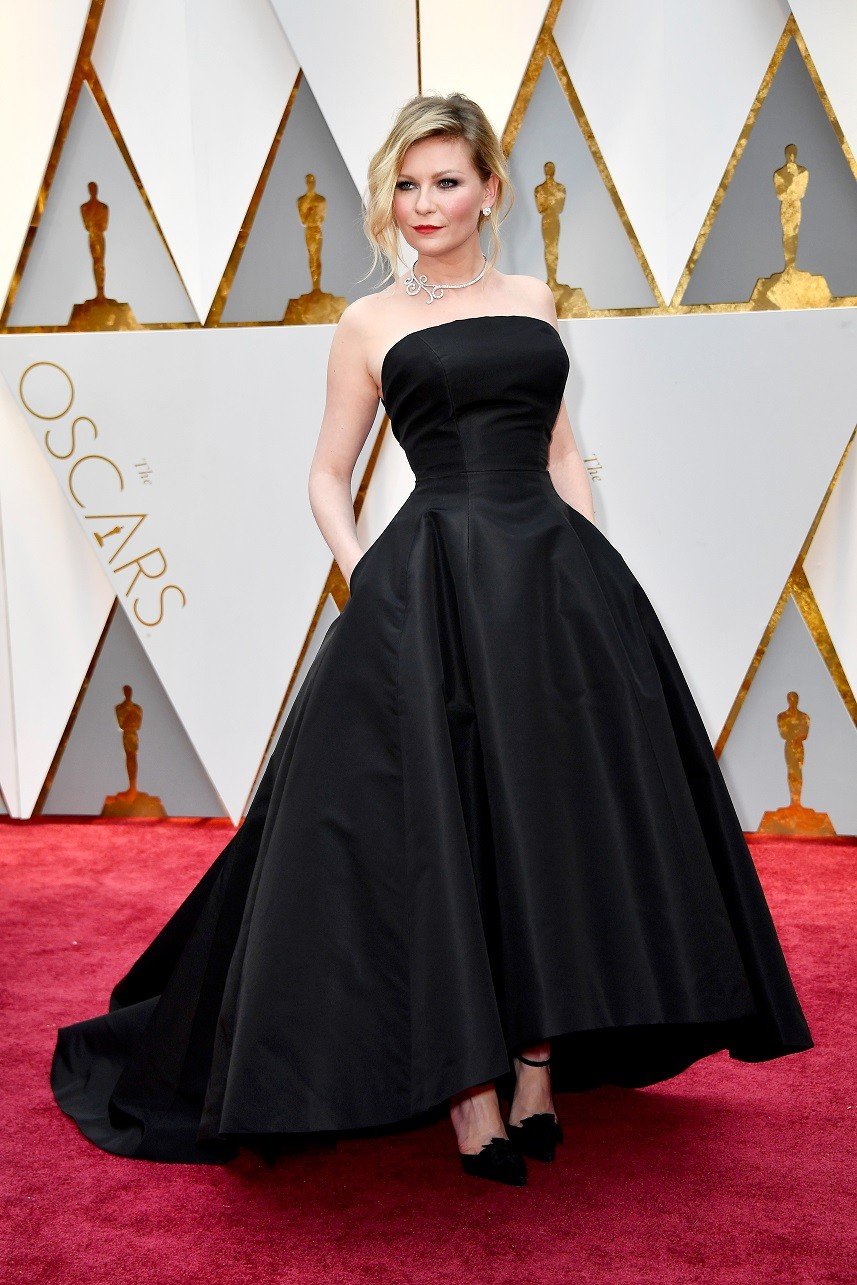 Old Hollywood glamour continues to be one of the most endearing and enviable red carpet looks to stand the test of time. Classic allure comes in many shapes and sizes, but one of the most dramatic are dresses inspired by Christian Dior's New Look of the '40s and '50s; a romantic era of renewed extravagance and a celebration of the feminine form.
Kirsten Dunst embodied that exact fashion aura at the 2017 Academy Awards with her Christian Dior couture gown. One of the most effortless ways you can recreate an Old Hollywood glam look is by echoing this silhouette — focus on a frock that nips in at the waist and explodes into a bigger ball skirt. Then, paint on a red lip and style your locks into finger waves and you're all set for a glamorous entrance.
2. Suit stunner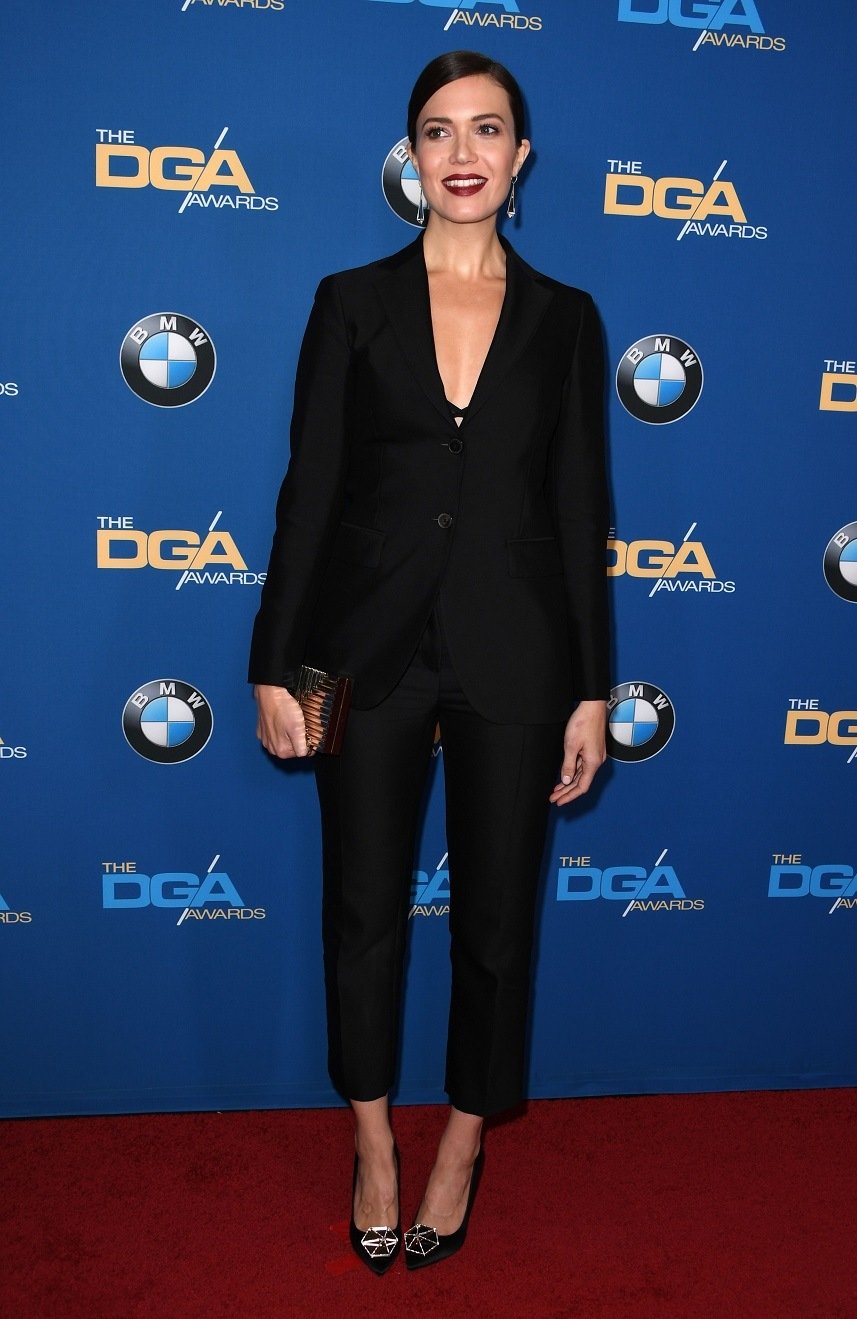 Ever since Saint Laurent's Le Smoking debuted in the '60s, the tuxedo-style suit for women has been a fresh epitome of sexy appeal. In fact, Le Smoking-inspired ensembles crop up on the red carpet frequently — from the more traditional suited-up jacket and pants, to tux-inspired dresses. Take a cue from Mandy Moore, and wear a sharply fitted black suit with minimalist styling — a killer pair of stilettos and a slick bun is all you need.
For extra sultriness, skip the shirt underneath so the jacket resembles a plunging neckline. Or, trade in the trousers for a dress that has a shape influenced by the tuxedo jacket with lapels and tailored structure. After all, men aren't the only ones who can wear tuxes on the red carpet — or in real life.
3. Gold star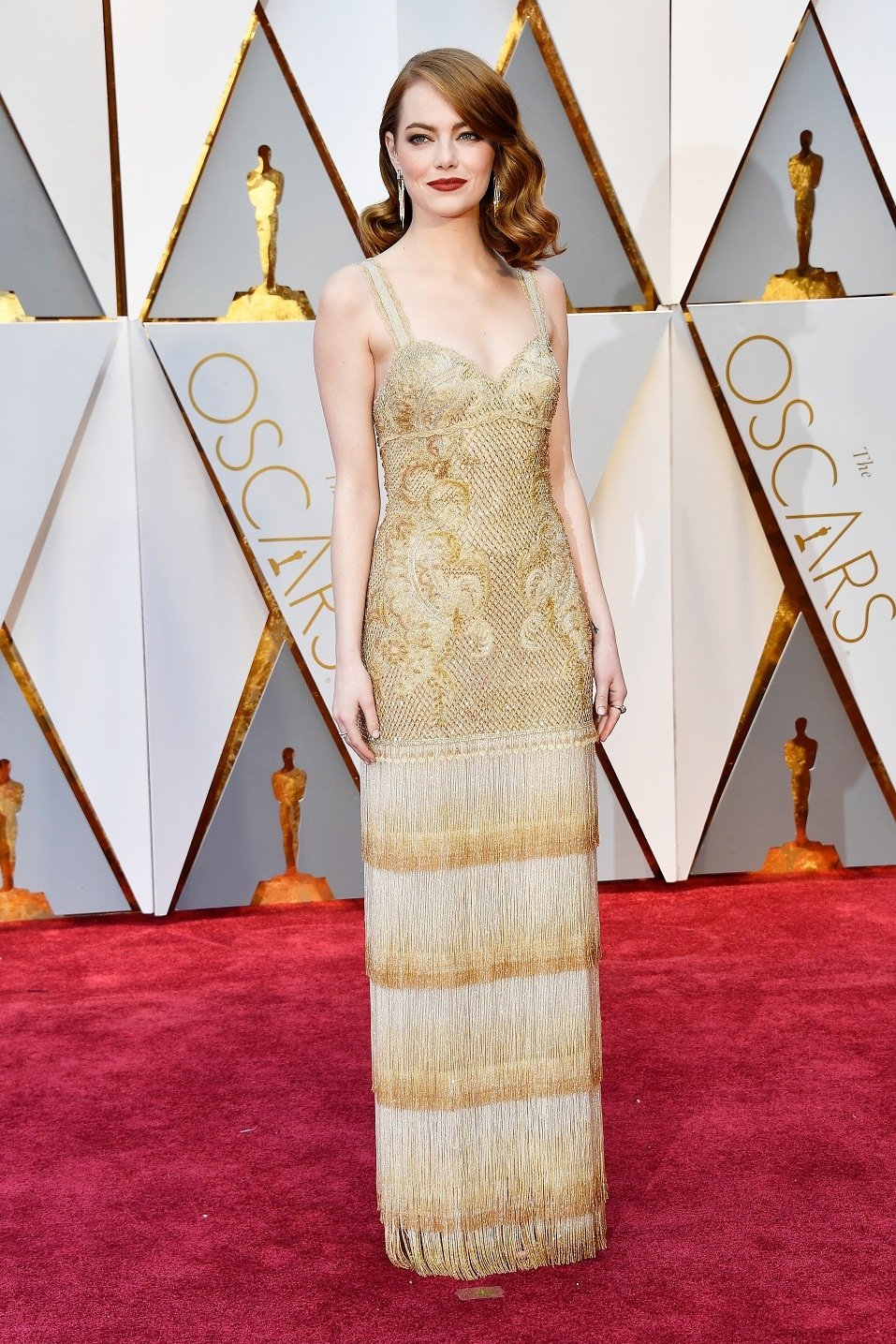 Metallics in general are a red carpet go-to, but gold in particular is a good shade for almost anybody. And despite its rich hue, it doesn't take a million dollars to look like a million bucks while wearing it. From a rose-colored metal hue to brassier, brighter, and flashier statements, the gold spectrum is versatile enough to range from subtle to showy. But we love a softer golden glow for a red-carpet to real-life interpretation. Look no further for inspiration than Emma Stone, the epitome of golden goddess glamour at the 2017 Oscars.
4. Lady in red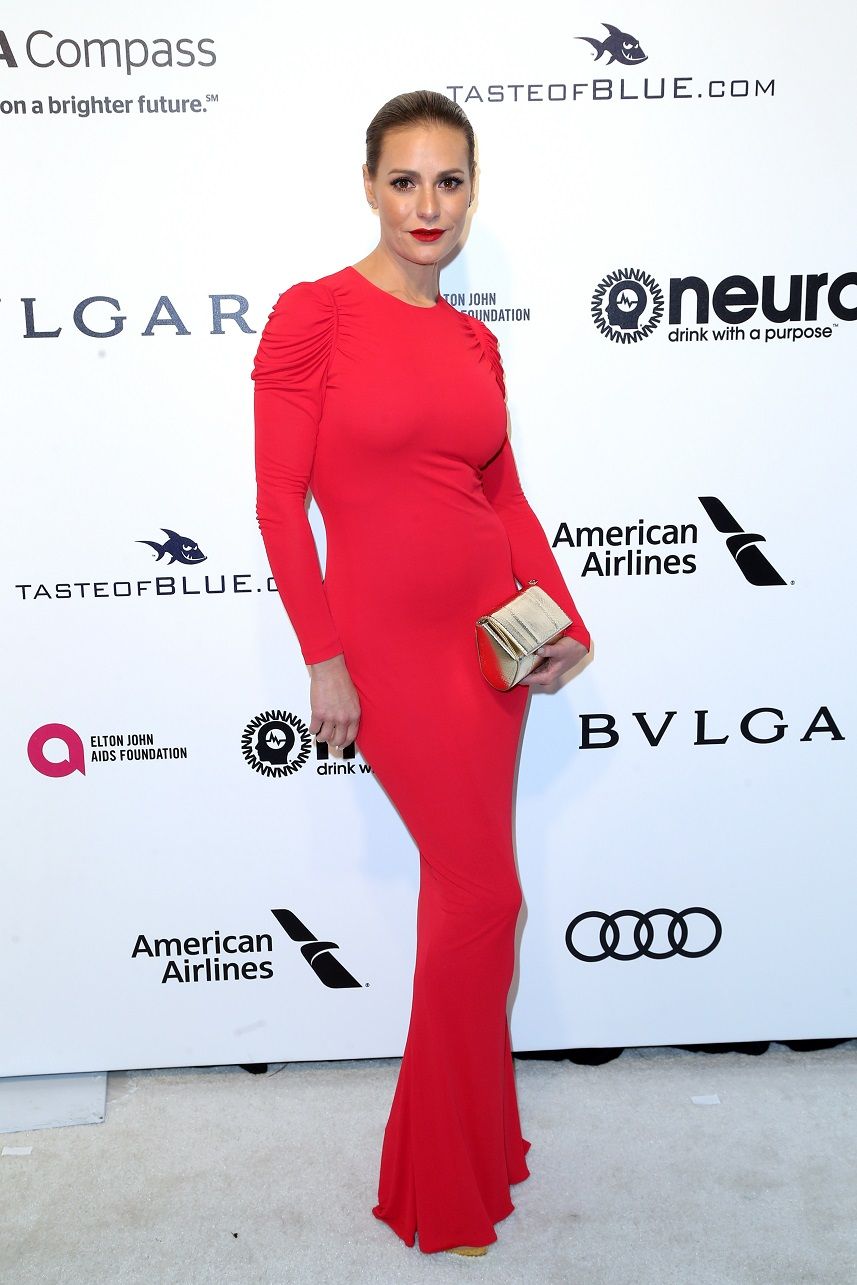 There's something about a red hue on a red carpet that really commands attention. But you can translate that same stop-and-stare spirit with your own crimson tide. Just take note: Red can be a fiery fashion statement so it's best to go for simplicity when choosing a silhouette. No need for bells and whistles; the hot hue will be plenty sufficient — no matter where your red carpet is.
5. Velvet vixen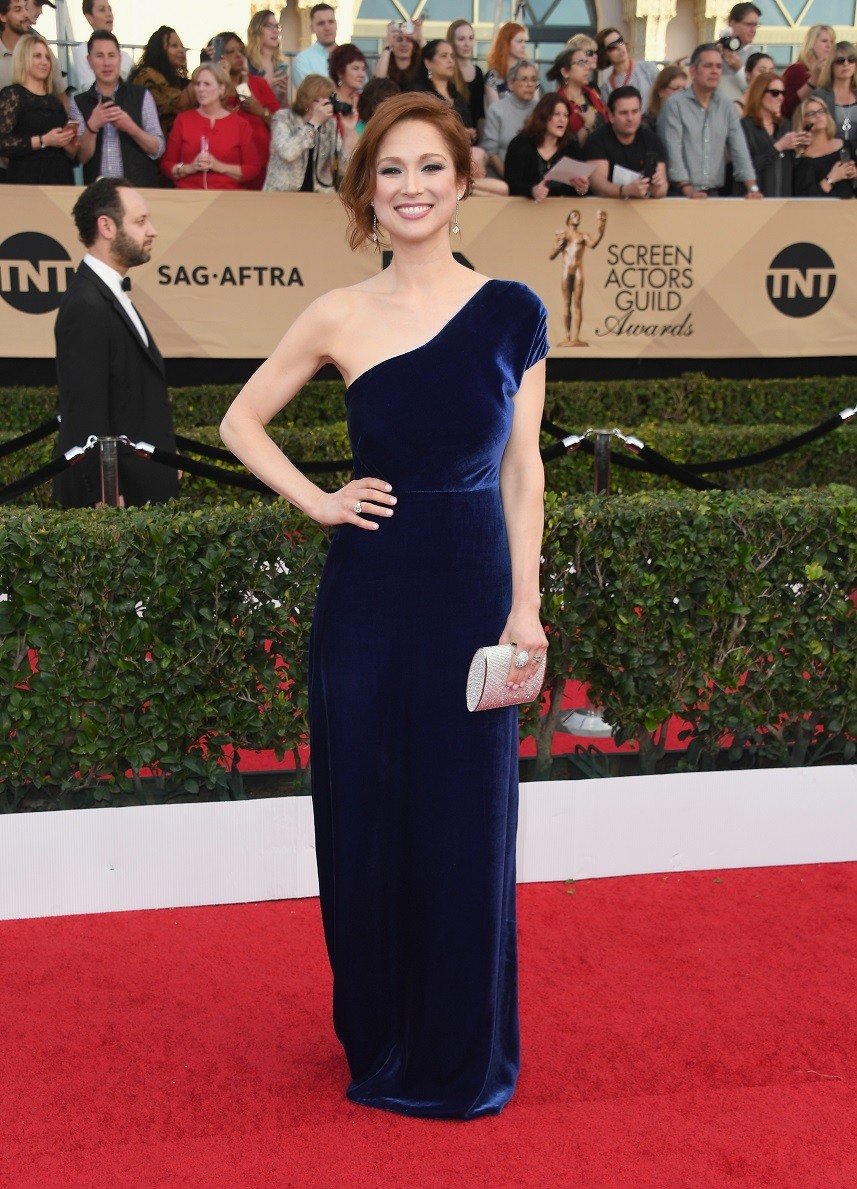 The plush '90s trend has come roaring back. But this time around, velvet grows up to more sophisticated standards. Darker shades of the touchable fabric make for an elegant approach to evening wear, adding a special flair to an otherwise standard silhouette. Case in point? Ellie Kemper's midnight-blue, one-shoulder gown at the 2017 Screen Actors Guild Awards. The look was subtle yet sophisticated. Try out velvet in a rich, jewel-toned hue — think deep amethyst, ruby, emerald, or sapphire.
6. LBD darling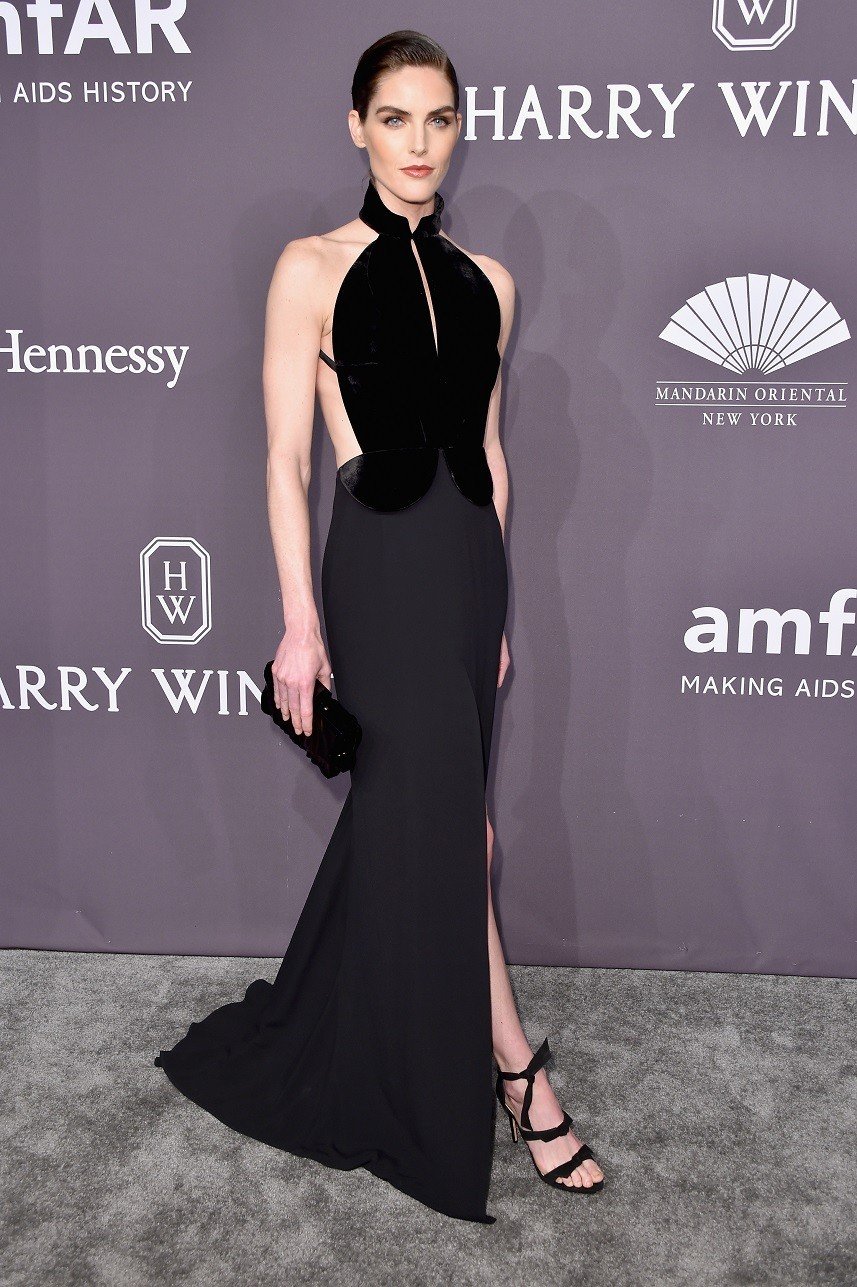 Yes, you likely know the LBD as the little black dress. But when it comes to style inspired by the red carpet, it's all about the long black dress. Just like its shorter counterpart, the long gown shows no sign of ever losing its classically chic, dramatic appeal — and it flatters everyone. No wonder it's a fail-safe fashion go-to.
And, if you want to take it to the next level, a gown with a slit and a few strategic cutouts a la Hilary Rhoda's look at the amfAR New York Gala in 2017 will ensure that black is far from boring.
7. Lingerie lovely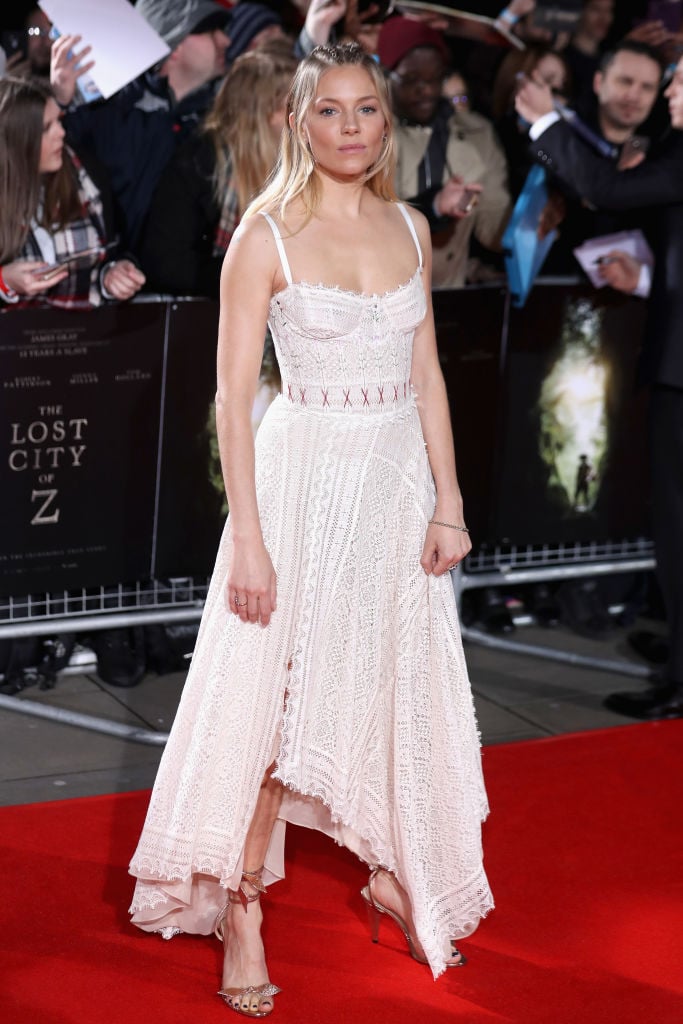 From corsets to lace, slip dresses to robe-inspired gowns, bringing the boudoir to the red carpet takes many forms — and its seductive, sexy allure is undeniable when done right. For that reason, it's a look favored by Victoria's Secret models on the red carpet. But you don't have to be a VS superstar to pull it off. The goal is effortlessness here, leaving enough to the imagination to keep the trend on the right side of tasteful without appearing as if you're simply trying too hard.
While this trend features varying stages of undress, if you're not wanting to venture too far into revealing territory, actress Sienna Miller offers a way to wear it in moderation. She opted for a white crochet corset gown and handkerchief hem.
8. Sheer siren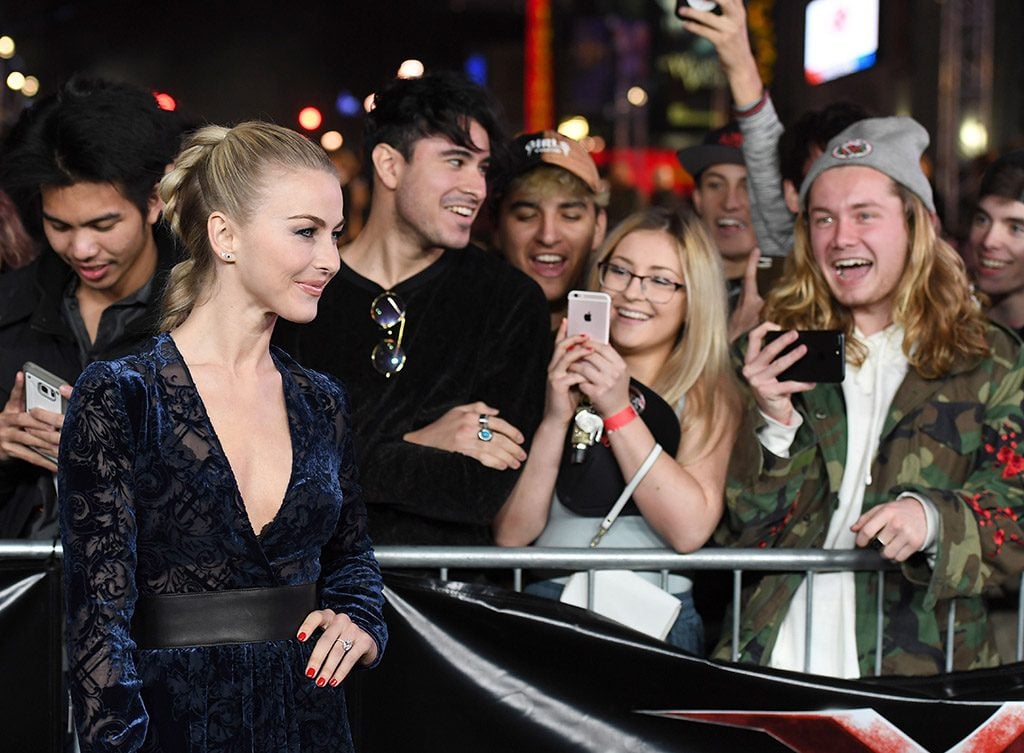 Flashing your panties in public may have once been a faux pas. But now the transparency trend has grown into a red-carpet staple, with even some of the most conservative stars showing off see-through looks. To ensure it's sheer genius for you, rather than sheer madness, take a page from Julianne Hough's style playbook. The see-through factor is there, but it's far more subtle.
9. Princess pretty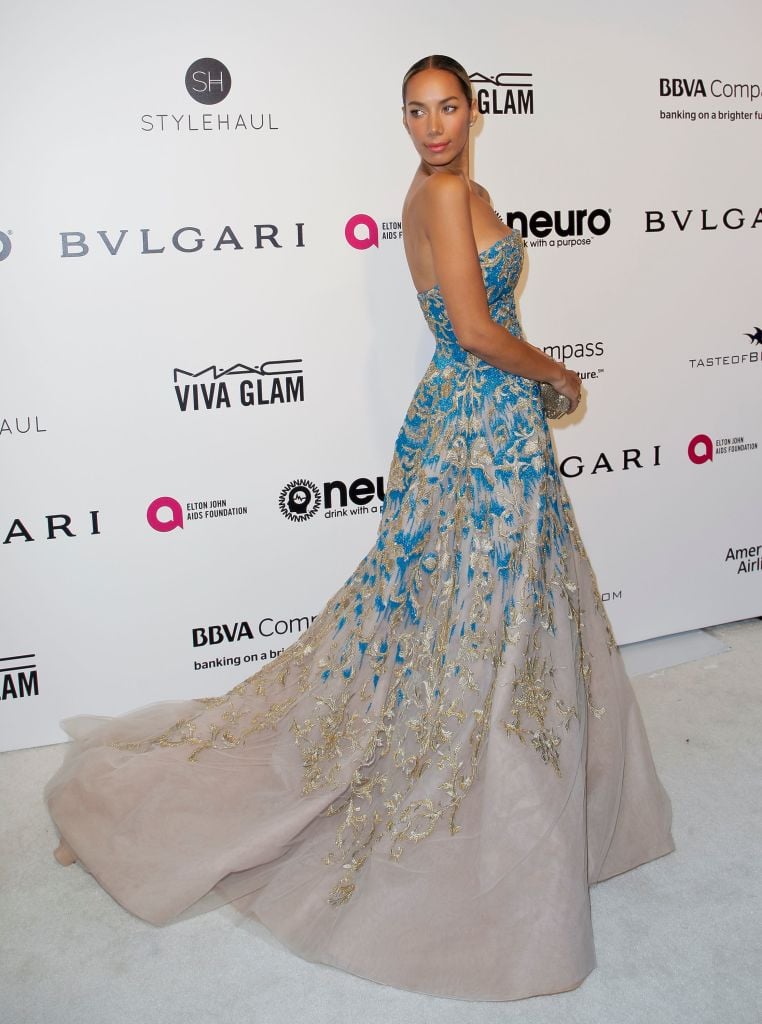 The princess gown will forever be a red carpet favorite, as every girl wants to wear something of a fashion fairy tale. Frothy tulle, glittering embellishment, sparkling embroidery, enchanting ball skirts — it's all part of the magical equation. Just make sure your look isn't too over the top and is age-appropriate. Singer Leona Lewis managed the princess look well, with a gown that balanced sweetness and sophistication while still going over the top.
10. Bright babe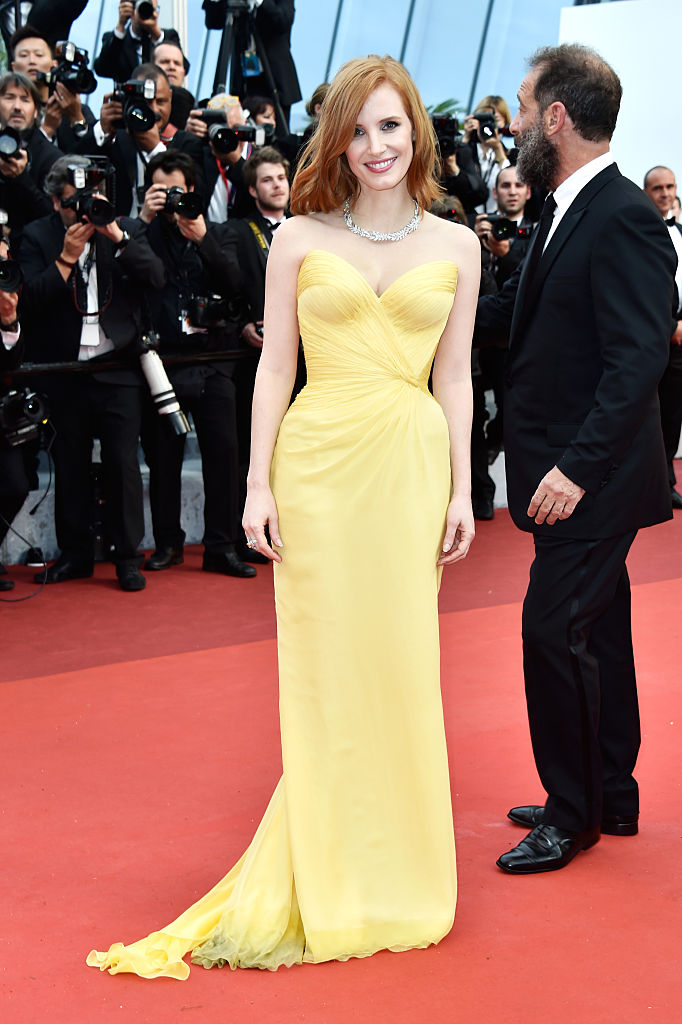 Bright hues can set a red carpet alight. And off the red carpet is no different. Don't shy away from a full spectrum of shades. Classically glamorous, minimalist lines and fluidity of draping will keep those colors chic and elegant. Actress Jessica Chastain works color to her advantage, even with her flame-red locks — as can be seen in this luscious yellow gown. So, from yellow to electric blue, emerald green to ruby red, get ready to indulge in a bold, bright palette.