Shape Your Eyebrows Perfectly With This Easy 5-Step Guide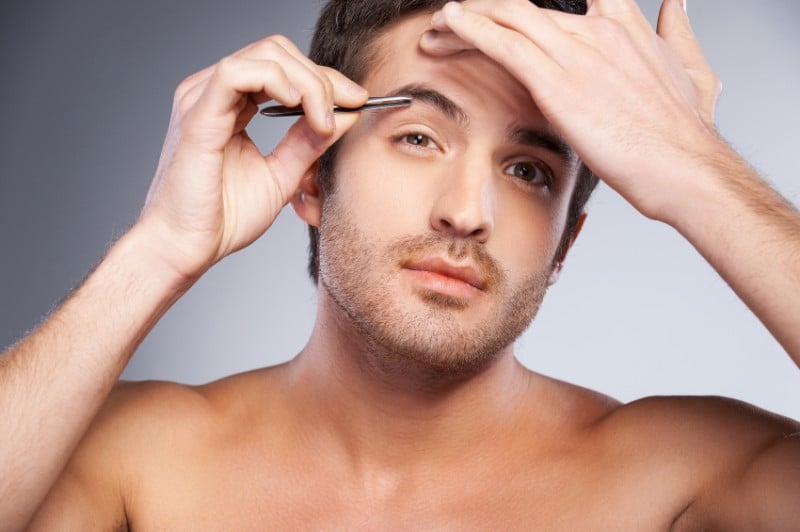 Eyebrows are an incredibly defining feature on a man. Whether you're already well acquainted with tweezers or don't know what one even looks like, most men can benefit greatly from a little eyebrow TLC. Similar to getting a boss-looking haircut or even a sideburn cleanup, you shouldn't be neglecting your eyebrows.
Not only will taking care of them (and not over-plucking) enhance and define your appearance, but it can also boost your confidence. "[Plucking] is a way for a man's face and eyebrows to look as good as his new haircut," explains Anastasia Soare, an eyebrow expert from Beverly Hills to AskMen. "The goal is to ensure a clean look that retains its natural, masculine appeal." Don't worry, getting the perfect brow isn't difficult — especially with this helpful 5-step Cheat Sheet guide.
1. Do your research on finding a groomer
If you really want great brows, you have to find a trusted groomer. According to the Huffington Post, one of the most important things you can do is ask a guy whose eyebrows you admire for a reference on where to get them shaped. Caution: Do not ask a woman. It's a completely different, more elaborate ballgame for them. MAC Cosmetics' director of makeup artistry Romero Jennings expressed to the Huffington Post why it's so important to take this approach.
"In many cases, I feel like a guy is going to a place that his girl goes because it's now acceptable to go and get a pedicure," said Jennings. "Then someone says, 'Hey, let me do your brows. Let me arch them!' I think it's great, but at the same time they kill it when these guys have these amazing thick brows and all they may need is a little bit of a clean up." In sum, it's important to seek professional help before you do any kind of brow change.
2. Consider tweezing and not waxing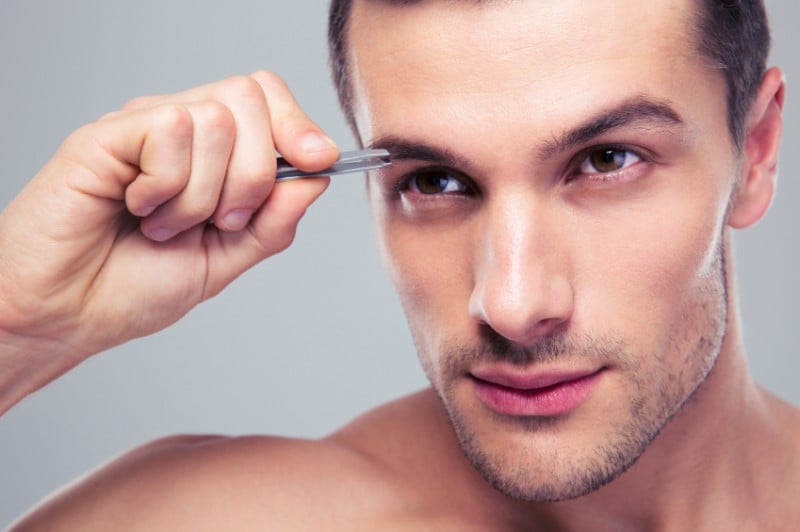 Believe it or not, there's a big difference between the two. Jennings recommends traditional tweezing, as it allows you to see progression and create a more natural result, which is of course, what you want. When you go to a chosen groomer, make sure to let them know you would like them tweezed. "Sometimes guys go in and get their brows waxed and there is this really clean, blocked off, square shape. And because their hair is so dense and often dark, it looks draw-on. [Waxing] makes it obvious that it's been done," adds Jennings. Remember: natural.
3. Consider your natural browline
This is one of the most important rules to follow with brow grooming: Don't go against the browline. Brow guru Shavata Singh told the Telegraph that keeping to the browline is important because one false move with a tweezer can be devastating. She recommends that you always keep you brows full; however, Jennings recommends that when men visit the salon, they should request to have their brows cleaned up just a bit underneath.
Once you establish your shape, it's easier when you go back to the groomer with an already established shape and desired result. Your groomer simply needs to make sure your brows are tailored for not only your face shape but your brow hairs, says Jennings. In sum, any stray hairs that fall outside of your natural brow line, above or below the eyebrow should be tweezed, to balance out your features by retaining a natural masculine shape.
4. You may just need a trim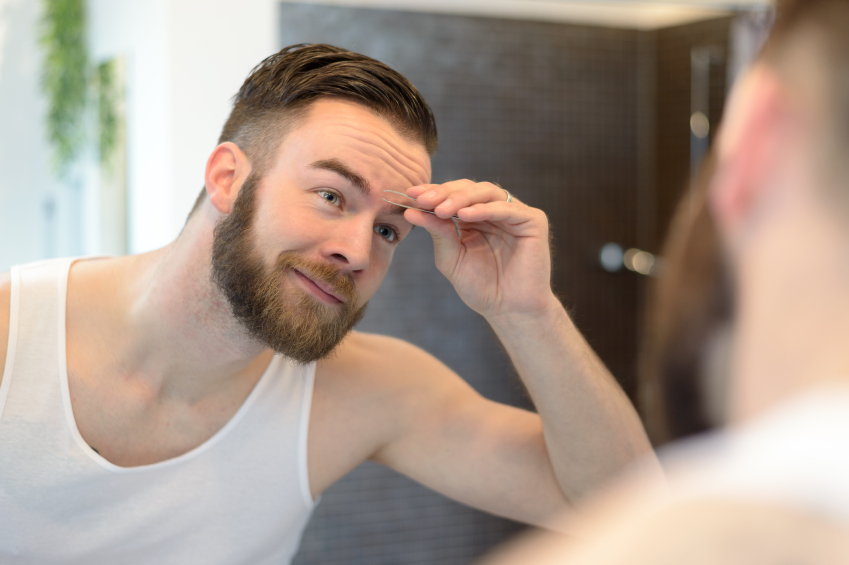 Depending on how long or thick your brows are, you may not even need tweezers; what you really may need is just a trim to tidy them up, and it can easily be done at home. Soare recommends getting a pair of brow scissors for extra precision and an eyebrow brush. Go ahead and brush your eyebrows up, and you'll see that there are some hairs that are longer than the rest. Slowly trim them horizontally. Afterward, simply brush them back into place and you'll instantly notice the difference. Shavata adds that doing this is something "which avoids the furrowed brow look."
5. Go easy on the unibrow
The unibrow is a very specific area of contention, as you may want to consider your age when deciding whether to tweeze it. "If you're 20 years old and you have that, it can be hot on a guy. If you're 60, everyone just thinks that you're being lazy. And if they see that in the middle of your brow, they're thinking, 'This mature gentleman probably has hair growing out of his ears also.' Depending on your age, you might want to address it as you're getting older," Jennings said to the Huffington Post. Conclusion: If you're a young guy, and it's not too overwhelming, consider leaving it alone.
When you're ready to get started, try this highly recommended Tweezerman Slant Tweezer. Appropriately angled with sharp edges, you'll be able to rid yourself of some of those arrant eyebrow hairs at home.
More from Gear & Style Cheat Sheet: