Want to Look 10 Pounds Thinner? Give These Styling Tricks a Try
Want to look thinner without hitting the gym? Turn to your closet for outfits that make you look slimmer and taller. Up ahead, we share 15 styling tricks that can create the illusion of weight loss.
1. Go bra shopping
Shockingly enough, your bra matters — especially when trying to look thinner. Old, stretched out bras can make your boobs sag and therefore add weight to your frame.
2. Say goodbye to oversized shoulder bags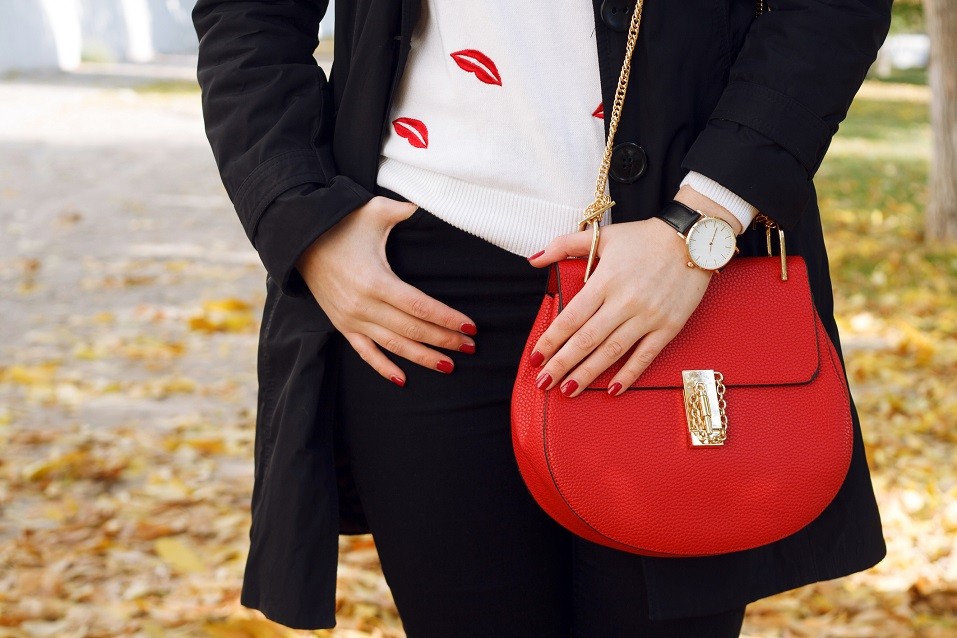 Think your gigantic shoulder bag helps your cause? Think again. When the eye registers width, height seriously suffers. Meaning, an oversized shoulder bag can make you appear shorter and wider. Instead, try a small cross-body bag or top-handle tote.
3. Try a floor-length maxi dress
Want to look 10 pounds thinner? Give maxi dresses and skirts a try. Floor-length skirts can elongate your legs and help create the illusion of weight loss. Just be sure to hem your skirts (if need be) to the proper length, that way you're not drowning in material.
4. Kick your capri pants to the curb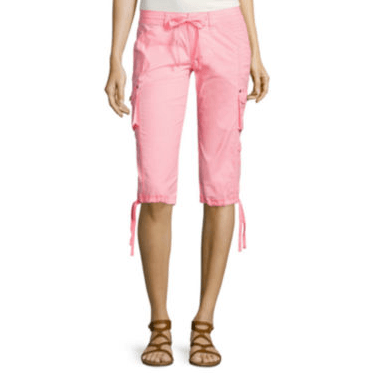 If you want to look thinner, you may want to reconsider the capri pants. Capri pants cut the legs off in a weird area and add unwanted volume to your look. Instead, try a pair of pants that cut right at the ankles.
While we're on the subject of unflattering bottoms, you may also want to reconsider bermuda shorts. Those too can cut your legs off and have an unflattering appeal. Instead, go a little shorter, or try a knee-length pencil skirt.
5. Consider thigh-high black boots over black jeans
Creating the illusion of elongated legs can also create the illusion of weight loss. One way to do so? With a pair of black jeans and thigh-high black boots. Go for a jean that has more of a straight cut with a little bit of stretch, or try this look with a pair of black leggings.
6. Tailor your clothing to your measurements
Another way to ensure your clothing flatters your figure: Tailor your garments to your measurements. Clothing that is specifically tailored for you fits in all the right places, and therefore looks ultra flattering and more slimming.
7. Give knee-length pencil skirts a try
If you want to wear a skirt, go with a knee-length pencil skirt. Pencil skirts are one of the most universally flattering skirt styles and a knee-length cut can create the illusion of a thinner lower body.
8. Make sure your jackets fit properly
Another way to create the illusion of weight loss? Buy your blazers and jackets in the proper size. Oversized may be trendy, but it can also add extra weight to your frame. Instead, go for a jacket that fits you in sleeve length and shoulders. Jackets should hit at your wrists and sit on the bony tops of your shoulders.
9. When it comes to stripes, go vertical
Want to create the illusion of a slimmer figure? When it comes to stripes, go long! Vertical stripes help elongate the body and give figures a slender appeal.
10. Go for heels with a low-cut vamp
Heels with a low-cut vamp are great if you're trying to create the illusion of a thinner frame. That's because the style is notorious for elongating the legs, thus making your legs look slimmer.
11. Become BFFs with your belt
Another trick? Utilize your belt collection. One way to do so is by cinching your dresses at the waist. This draws attention to the smaller part of your body.
12. Switch up your undergarments
While you're shopping for a new bra, you may want to pick up a few items of shapewear. Shapewear fits like a glove and helps smooth everything out from underneath. Not to mention: It's super comfortable and holds you in well.
13. Go monochromatic
Another tip for looking 10 pounds thinner? Wear all one color. Black is an obvious one, but navy, green, red, and other fun colors can be just as effective. Wearing the same color on your top and bottom creates a vertical line, which is great for adding height to your body and slimming your figure.
14. Choose solid over patterned
If you want to create the illusion of weight loss with your clothing, consider ditching the patterns. Solid colors help smooth everything out and give the body a slimmer appeal.
15. Add more black and navy to your closet
One of the more obvious tricks in the book: Wear darker colors. Dark colors — such as, navy and black — are notorious for slimming the figure.
Check out The Cheat Sheet on Facebook!