The 7 Best Features of the New iPhone 6s and iPhone 6s Plus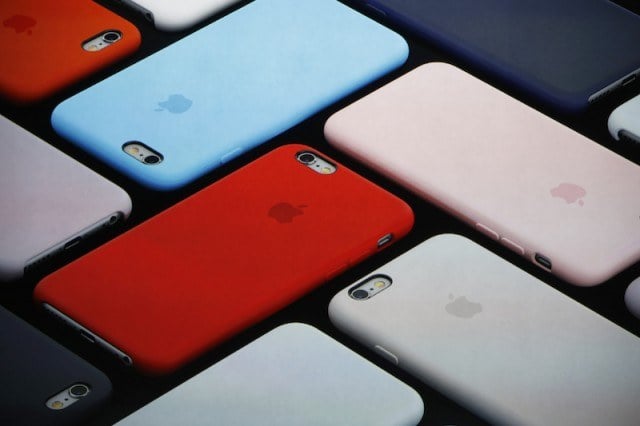 Apple made a lot of announcements at its September 9 iPhone event: Apple Watch, Apple TV, iPad Pro — the list goes on. But if what you're really interested in is the next-generation iPhone, we've got you covered. Need a quick overview? The iPhone 6s and iPhone 6s Plus come packed with new features like 3D Touch, upgraded camera systems, and more powerful hardware than ever. They'll also run Apple's new iOS 9 operating system, which will bring a wide assortment of upgrades and new features on its own.
Like the iPhone 6 and the iPhone 6 Plus, the new iPhones start at 16GB of storage. (That choice will disappoint some, though Apple has chosen to reduce its iCloud storage pricing, making 50GB of cloud storage just $0.99 per month, 200Gb $2.99, and 1TB $9.99.) Prices for the new iPhones begin at $199 for the iPhone 6s and $299 for the iPhone 6s Plus. You can pre-order the iPhone 6s or iPhone 6s Plus beginning on Saturday, September 12, and the new iPhones will be available in-store on September 25.
Intrigued? Read on for the 7 best features of Apple's all-new iPhone 6s and iPhone 6s Plus, and get all the information you need to decide whether you're going to preorder a new iPhone 6s or 6s Plus this weekend.
1. 3D Touch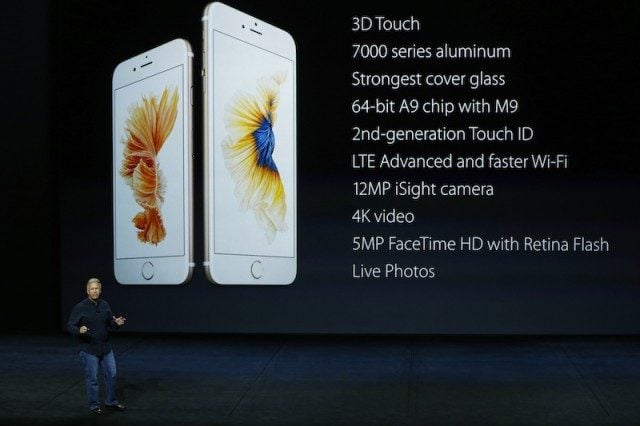 Ahead of Apple's September 9 event, the subject of the highest levels of anticipation and hype was a potential announcement of an iPhone enabled with Force Touch, the pressure-sensitive technology that Apple introduced with the Apple Watch and then brought to its latest MacBooks. Apple lived up to the blogosphere's hopes with the announcement that the next step beyond Multi Touch is 3D Touch, a next-generation version of the Force Touch technology.
3D Touch enables the iPhone 6s and iPhone 6s Plus to sense how much pressure you're applying to the touchscreen, unlike Force Touch, 3D touch can distinguish between not two but three different levels of pressure: a tap, a light press, and a deep press. The feature enables you to take shortcuts around your iPhone. By pressing an app icon on the home screen, you can access a contextual menu of quick actions, or by pressing a message or a maps destination within the appropriate app, you can skip a few steps to preview content or go directly to a task.
Similarly, 3D Touch enables some iOS-wide gestures. For instance, you can deep press from the side to switch between apps without having to double-press the home button. 3D Touch on the iPhone 6s or iPhone 6s Plus also triggers the new-to-iPhone Taptic Engine, which offers 10 or 15 millisecond haptic feedback. That feedback lets you know that you've triggered the feature.
2. 12MP iSight Camera
A new 12MP rear-facing camera features 50% more pixels than its predecessor. It's capable of more accurate autofocus, and better exposure metering, captures more lifelike skintones, and incorporates new technology to reduce crosstalk and noise. In order to avoid trading more pixels for lower image quality, Apple is introducing a technology called "deep trench isolation," which separates photo diodes to maintain color accuracy and reduce crosstalk.
In an impressive demo filled with photos shot by professional photographers — i.e., photos you probably won't ever have the opportunity to take yourself — the upgrades are evident. The iSight camera on the iPhone 6s and iPhone 6s Plus can also take HD videos and 4K videos, and the camera system features a TrueTone flash. One thing that hasn't changed, however, is that the camera's case still protrudes from the back of the phone.
A new feature, called Live Photos, is a new mode that's on, by default, when you're taking photos with the iSight camera. When on, the feature extends the capture time by 1.5 seconds on either side of when you actually take the photo. The result is that, when you're scrolling through your Camera Roll, you'll be able to press on a photo to see a short video for an animated version of the moment. It isn't clear yet how the feature will impact your storage, especially if you opt for an iPhone 6s or iPhone 6s Plus with 16GB of storage, but Apple says that the feature takes advantage of "efficient frame-to-frame technology" to make Live Photos space-efficient.
3. 5MP FaceTime Camera
A newly-upgraded 5MP FaceTime camera makes it easier to capture higher-quality selfies. The HD camera actually uses the phone's Retina display as a flash. Apple is calling that feature, logically enough, Retina Flash. Also of note, for habitual selfie-takers, is the fact that 3D Touch enables you to more quickly and easily take a selfie, and Craig Federighi demonstrated the "emergency selfie" feature onstage at the September 9 event.
4. A9 chip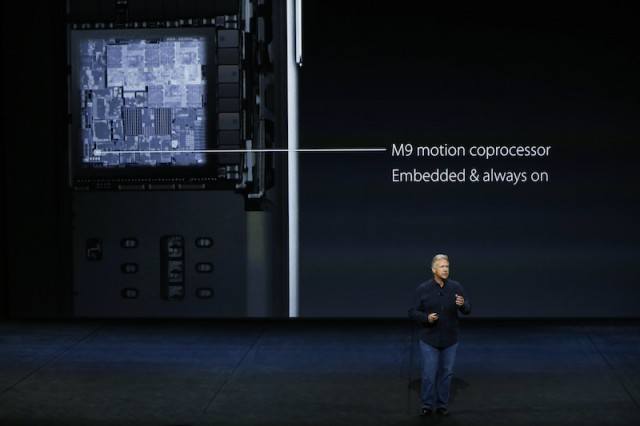 The new iPhone 6s and iPhone 6s Plus feature a new 64-bit A9 chip. As usual, Apple didn't go too deep into detail on the topic of the new processor, but the company did share some impressive stats on its performance. Apple says that the chip is 70% faster at CPU tasks than the A8 chip, and 90% faster at graphics tasks. Speaking of upgraded hardware, the new iPhones also feature an M9 motion coprocessor, which is always on. The motion coprocessor will help detect motion data for apps like Apple's own Health. A second-generation Touch ID sensor is twice as fast as the original version. A major theme with the new iPhone 6s and iPhone 6s Plus, as with many S model iPhones, is upgraded internals that make the new phone faster and more powerful.
5. Faster WiFi and LTE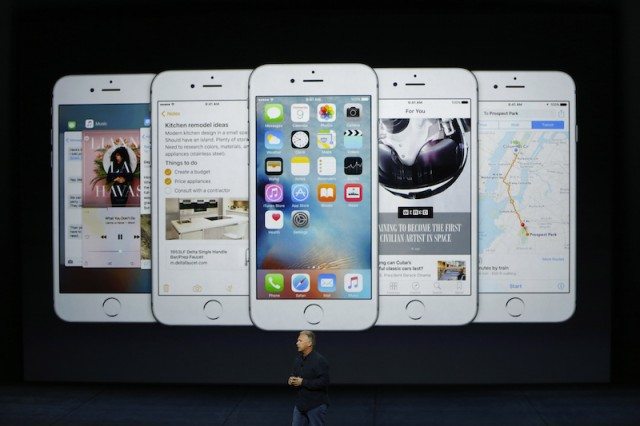 The iPhone 6s and the iPhone 6s Plus got some other important hardware upgrades, including support for 23 different LTE bands up to 300mbps, and faster WiFi up to 866mbps. Apple says that WiFi should perform about twice as fast on the new iPhones, as should LTE.
6. New materials and a new color
The S models' emphasis on internal upgrades aside, there were several significant upgrades to the external construction of Apple's latest iPhones. The iPhone 6s and the iPhone 6s Plus retain the same dimensions that Apple introduced with the iPhone 6 and iPhone 6 Plus. But they're built with a new a new custom alloy of 7000-series aluminum in four finishes: silver, gold, space gray, and a new rose gold. Before the event, rumors indicated that Apple would offer a phone in the new color, and they turned out to be correct. The phones also feature a new glass made with a "double ion-exchange" process. The addition of these new materials is likely aimed at making this year's iPhones less prone to the bending that plagued last year's models.
7. iOS 9
Apple's new iPhones also get the major software upgrade of iOS 9. The new operating system, which will be available on September 16, will introduce new features including more powerful search options, improved capability for Apple's Siri personal assistant, new multitasking features that enable you see two apps side-by-side, transit information in apps, redesigned built-in apps, more capabilities for Apple Pay, and the News app. The operating system will also integrate some behind-the-scenes upgrades, like optimizations for battery life, software updates that require less space to install, and upgraded security features.
More from Gear & Style Cheat Sheet: