The Futuristic Clothing Adidas is Designing
In 1969, we landed on the moon. That same year David Bowie released Space Oddity, one of his biggest hits about space travel. Coincidence? Well, we're not sure. Although it's been many years since those two unrelated events, space travel has made it's way into our collective consciousness again — at least when it comes to fashion. Adidas has released futuristic clothes for impending space travel, and although we've seen futuristic-looking clothing come and go over the years, there is something incredibly different about this one. Virgin Galactic, a spaceflight company within Virgin group, award winning Japanese designer Yohji Yamamoto, and Adidas' label Y-3 are teaming up to create apparel fit for space, making them the world's first commercial space line. That's right. Sometime in the not-so-distant future, we're thinking about space flight being the equivalent of taking a vacation, or an extended summer vacation.
Though they didn't have the general public in mind (at least not yet), Y-3 (which is already futuristic looking), and Virgin have inked a deal for the fashion company to design/provide everything from flight-suits for astronauts and pilots to garments worn by the company's operations and maintenance teams. Since Virgin does plan at some point to do commercial flights, everyone aboard your space craft will be wearing Y-3. The team revealed the prototype flight suit and boot that will be worn by the company's pilots at the Spaceport America in New Mexico — home to Virgin Galactic's Gateway to Space terminal. The apparel will be worn during Virgin Galactic's flight test program to ensure the suits are practical to wear while piloting a commercial space flight, according to a statement issued by Virgin Galactic.
For Y-3 fans, the aesthetics of the design are pretty familiar: Paired down, black, utilitarian. The pilot boots, though true to Y-3 aesthetic, look like they took cues from combat boots they've designed in the past. The flight boots contain leather and will feature special outsoles and heel inserts that provide extra grip and maximize shock absorption.
As for the suit, it's all black, with zippers that run up and around the torso and lower legs, which takes cues from other Y-3 designs as well. Constructed using 3D-engineered patterns and advanced fabrics such as Nomex, a flame retardant material that was used in the Adidas NASCAR driver suits, is the main materials used for the prototype. The design also drew from the actual cut of the suit, as NASCAR racers, like astronauts, sit for long periods of time. In other words, it's tailored for comfort and durability.
As of present, there is no date set for Virgin Galactic's first commercial fight. The company is working to debut a new space model in February 2016.
In the meantime, while we're waiting for our own space traveling adventures, here are some pieces you can incorporate into your wardrobe that give off an air of futurism.
Louis Leeman Metallic Leather High-Tops Trainers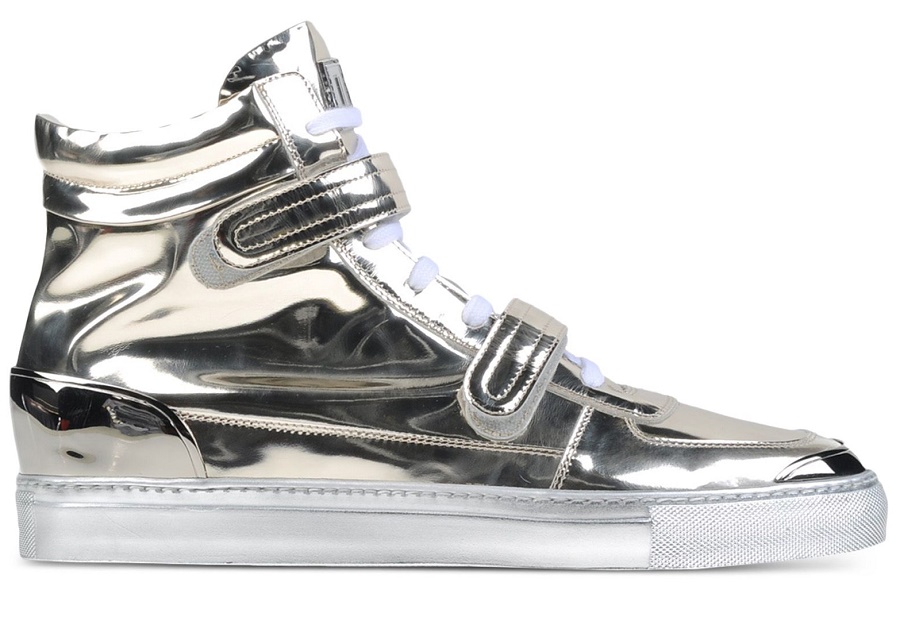 Unsurprisingly, nothing quite reminds us of space travel like a pair of metallic silver high-top sneakers. Not only are you channeling the future, but you're capitalizing on the athleisure trends. Kill two birds with one stone, we say.
---
Wooyoungmi Grosgrain-Trimmed Textured-Shell Bomber Jacket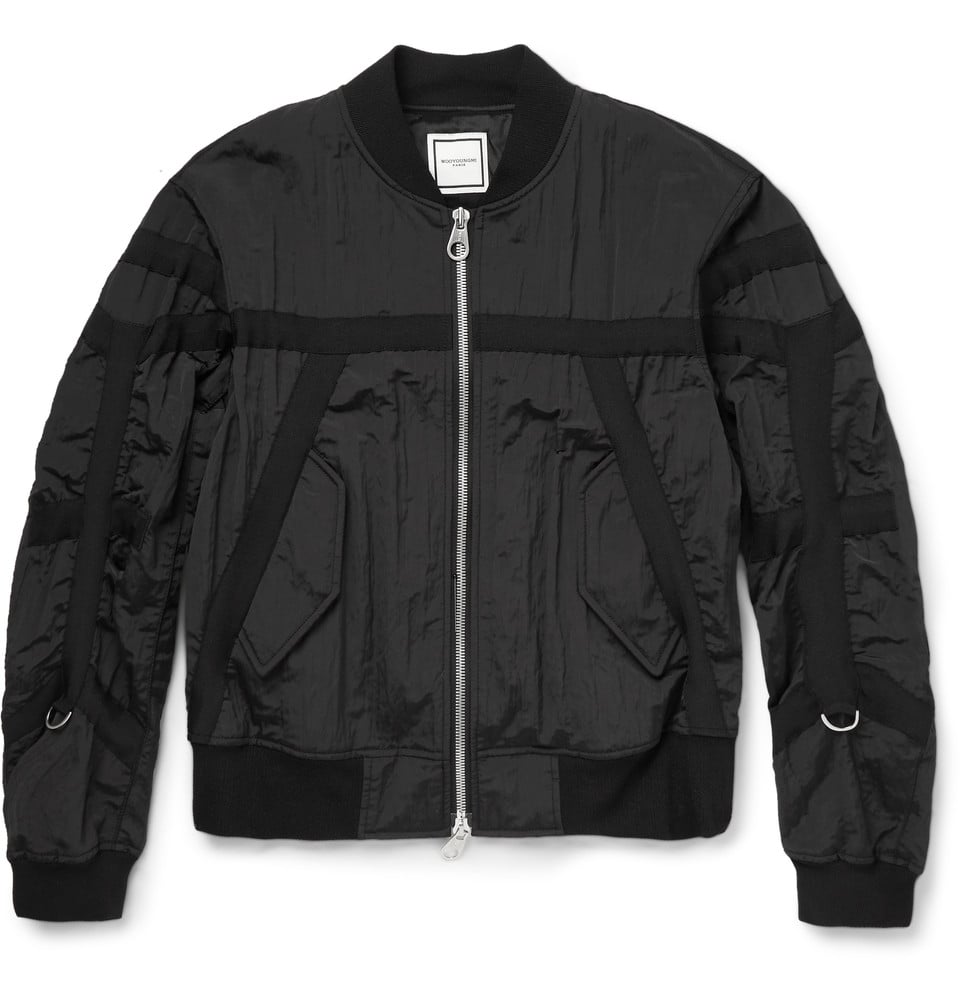 This
black bomber jacket by Wooyoungmi
feels like the closest we're going to get to the space suit for Virgin Galactic, zippers included. Pair this bomber with a black tee, slim fit jeans, and your metallic high-tops and you're ready to walk on the moon.
---
Balenciaga Tapered Wool And Mohair-Blend Sweatpants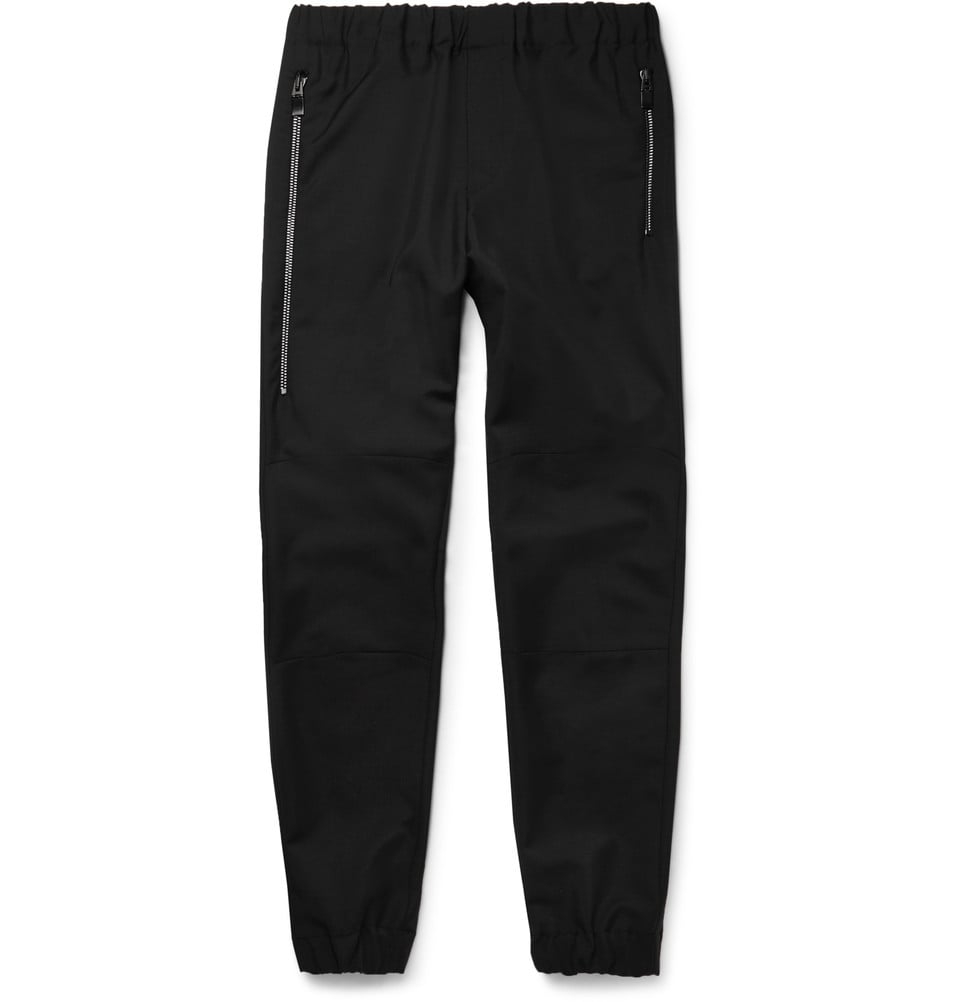 In keeping with the space suit theme, these
tapered wool sweatpants
by Balenciaga are perfect for the agile man in flight or even if you're sitting for long periods of time 
—
as you would in a spacecraft. Trendy, comfortable, and with zipper detail, you're ready to travel anywhere wearing these joggers.
More from Gear & Style Cheat Sheet: