The 10 Most Slimming Pants You Can Buy
There's no shortage of style tricks out there that promise to shave 10 pounds off your frame and give your body an extra boost. But it's really all about using fashion to make the most of your current figure, no matter what size it is. Fortunately, these 10 types of slimming pants and jeans will lengthen your figure and flatter your curves — no matter your body type.
Take note: This list isn't geared to performance wear, yoga pants, or built-in slim-fit technology. Rather, it's focused on a few tips of the trade to ensure your pants, slacks, trousers, and jeans have the lengthening and leaning you want.
1. Long, dark pants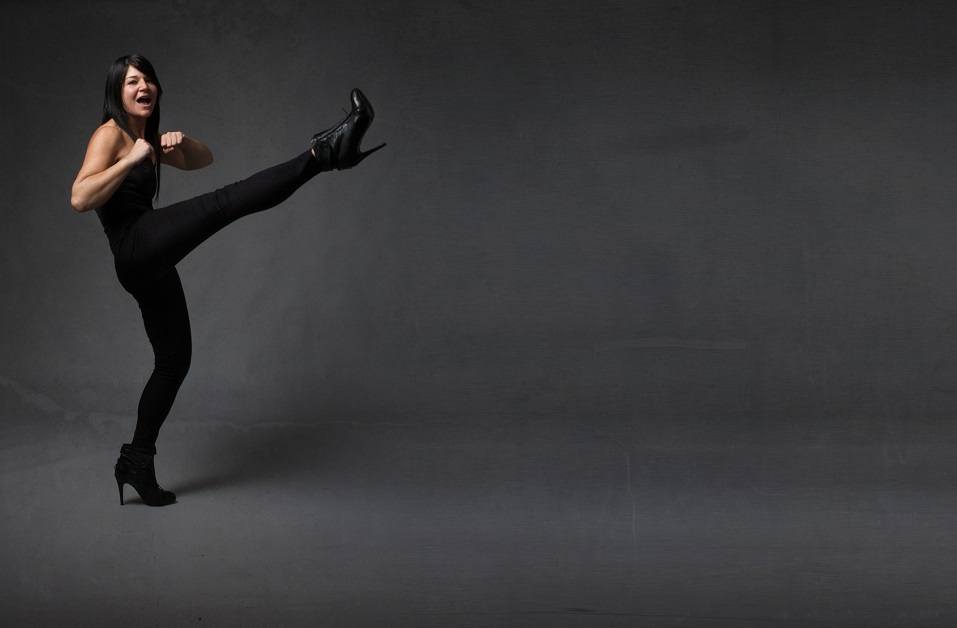 We all know black is the universally slimming color — no matter if it comes by way of that LBD or, in this case, a nice pair of long, dark pants or black jeans. The darker hue hides a myriad of potentially problematic areas while the length creates a long, lean silhouette. You'll want them to skim the tops of your shoes, at the very least, as this will ensure that the elongating effect works to its greatest potential. If you're a bit bottom heavy, try wearing black pants or jeans with a white or lighter top; it will draw the eye upwards.
2. Pants that match your shoes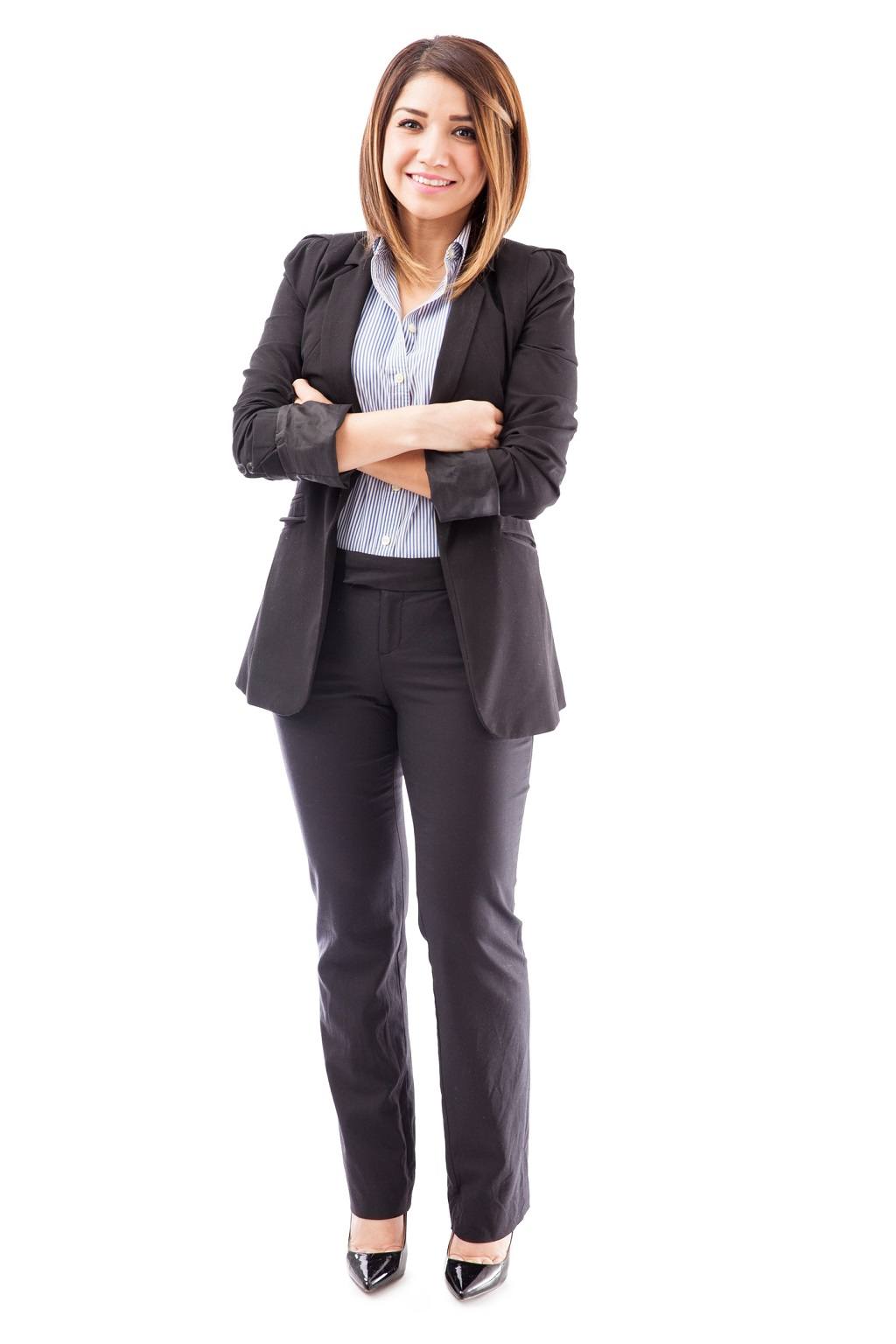 Just as long, shoe-skimming pants help lengthen and slim your figure, you can take it a step further by matching your shoes to your pants. Much like nude heels make your legs look a mile long when you're in a short dress, so too is the case with color-coordinated pants and shoes. So, if you're wearing black trousers, then wear a pair of black booties or black heels for visual consistency. It continues the line from waist to toe, further slimming your frame.
3. Pants you'll wear with heels
On the topic of shoes, it's a good idea to invest in pants and jeans you'll actually wear with heels. The extra height of the heels immediately makes those pants longer, leaner, and more slimming — unless they become high waters. The hem of boot-cut jeans or pants should cover the instep of the heel. Or, if you're working a pair of skinnier pants to your advantage, heels are a great way to maximize the slenderizing effect with that trickier style.
4. Boot cut, mid-rise jeans
Skinny jeans continue to dominate the style scene, as do their exact opposite: baggy, wide-leg pants. But, neither of those trends has the most flattering effect. It's better to keep to a happy medium with boot cut, mid-rise denim that sit at your hips — preferably in a darker wash (see bullet point No. 1). The mid-rise keeps the dreaded muffin top away and the slight flare at the bottom provides a longer, leaner appearance as it makes hips look slimmer. For bonus points, wear the boot cuts with a fitted blazer that nips in at the waist for beautifully balanced proportions that work with your figure rather than against it.
5. Jeans with medium pockets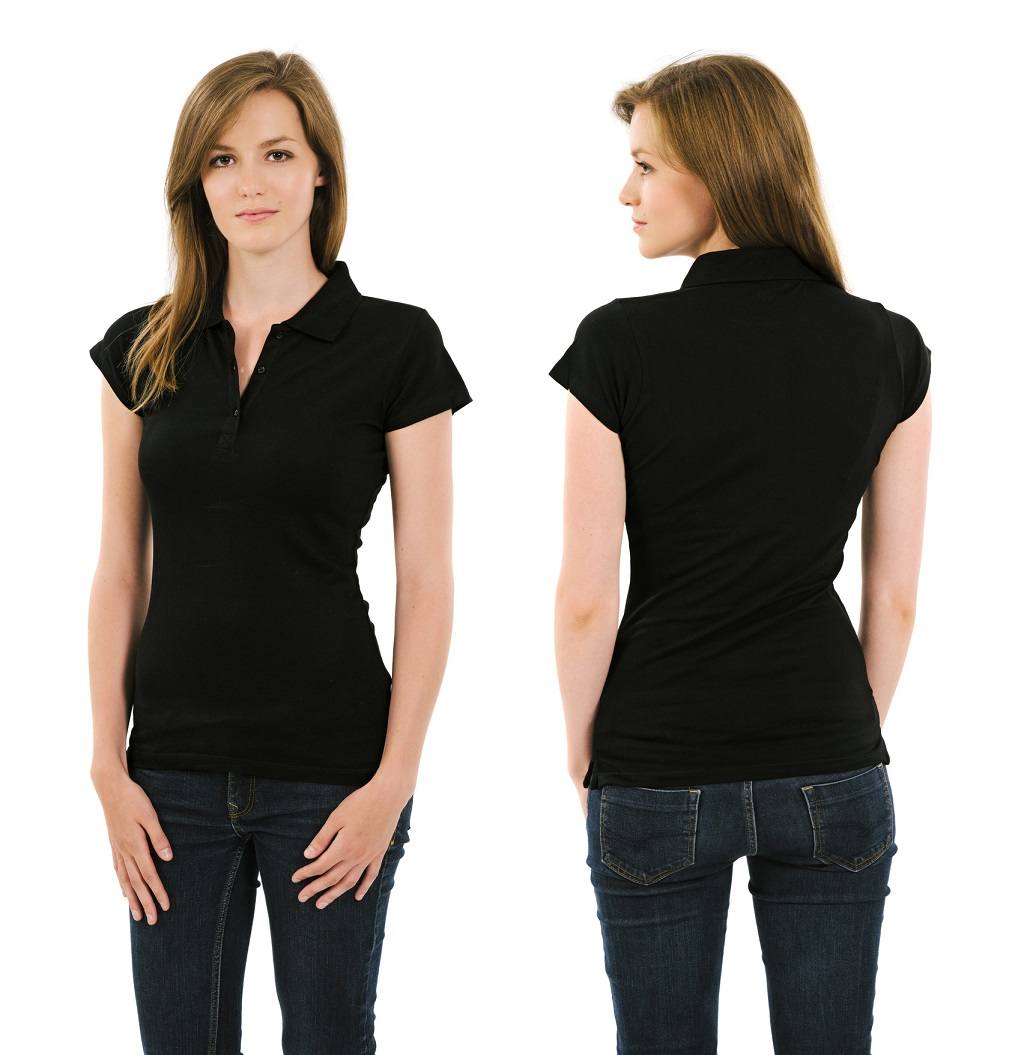 Hindsight is always 20/20, especially when it comes to shopping for a slimming pair of jeans or pants. It's important to check yourself out in the mirror from behind; those back pockets can be a make-it or break-it part of the design. Pockets that are too small can often emphasize the size of your rear in ways you wouldn't prefer. It's better to go for denim that features medium-size pockets that are parallel to the middle seam; they're flattering on practically anyone.
6. Flat front pants with a wide waistband
Pleated pants have long been maligned for their unflattering properties, and that's mainly true as the extra gathered fabric creates bulk around the stomach and hips. Instead, if you're wanting to slim down, look for flat-front styles that create a clean, lean line across your waist. For even more of a slenderizing illusion, a waistband that's at least one-inch wide (two inches is even better) will minimize any tummy troubles, as well. Thinner waistbands don't equate to a thinner look — they can emphasize extra girth by cutting into any extra bulge in that area.
7. Pants with stretch
The glories of stretch fabric — in small, appropriate doses — cannot be ignored. Pants with a bit of stretch are not only forgiving, they're also entirely flattering as they maintain a sharpness of form and also help glide over curves in the most streamlined way possible.
8. Strategically printed pants
Have no fear: You don't only have the option of wearing boring black pants or dark jeans. You can have some fun with prints and patterns as long as you pick your pants appropriately. While prints are not as slimming and thinning as solids, they can still work in your favor if you choose smaller patterns or thin vertical stripes. Bigger, bolder prints equate to the illusion of a bigger body while drawing attention to areas you might like to disguise. So, stick to the small side.
9. Unadorned pants
Bedazzled butts may be attention-grabbing but they're not the most flattering — nor the most sophisticated. Clean, streamlined pants and jeans are the way to go for classic style and a slimming shape. All those extras, such as rhinestones, rear-flap pockets, grommets, buttons, and other embellishments only draw attention to your lower half and emphasize bulk. So, think minimalist when it comes to your bottom half and skip the decorative, artsy-craftsy look.
10. Pants that fit
At the end of the day, if you want to highlight your best assets and flatter your frame, it's all about wearing clothes that fit well. We've all seen the perils of too-tight pants that snugly hug in the least slimming ways possible by showing every lump and bump. And contrary to some popular belief, bigger clothing doesn't make you look skinnier either. It just makes you look, well, big. The best thing you can do is choose a pair of jeans and pants that fit your frame — no matter the size on the tag. And, if the fit is a bit off, have a tailor nip and tuck them for you.