11 Truly Awful Celebrity Tattoos
Body art is much a matter of individual taste, with tattoos carrying personal meaning and affinity for the wearer. But, still, some ink just goes against good taste — or is riddled with mistakes or memories of past lovers. And even celebrities aren't immune to bad ink. In that vein, here are 11 awful celebrity tattoos that have caused no shortage of raised eyebrows.
1. Name game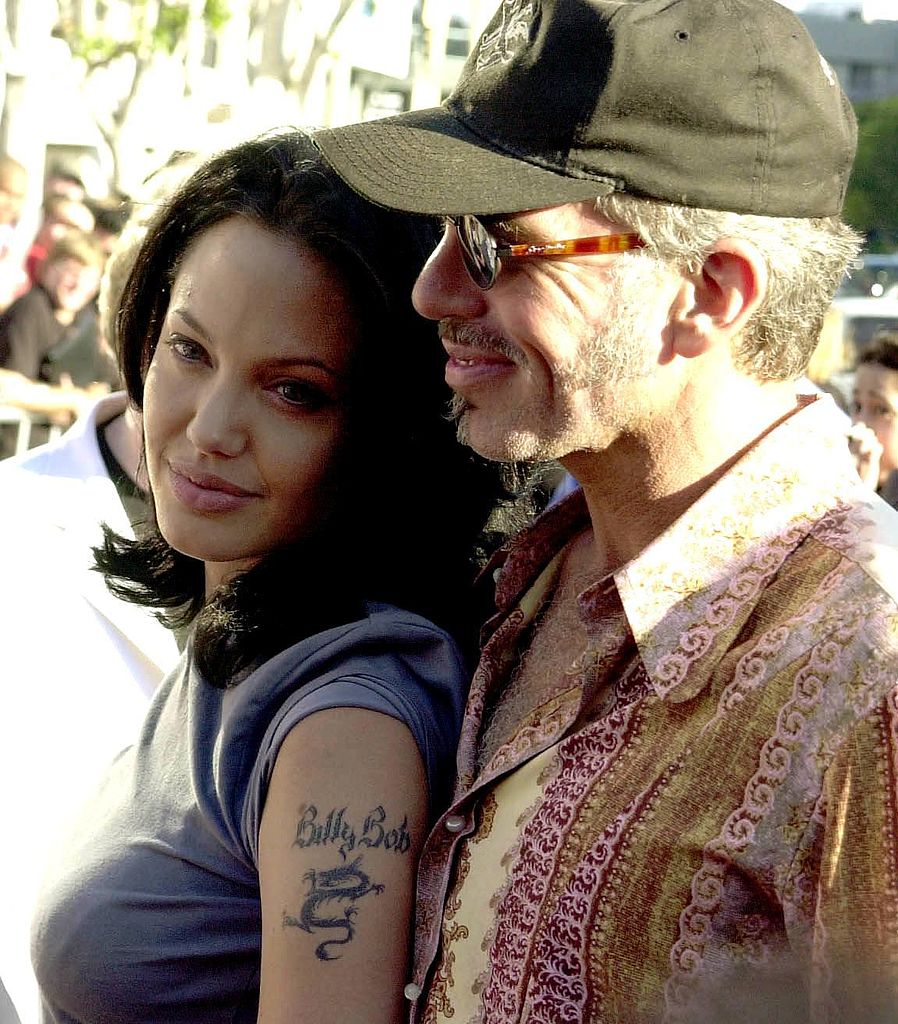 Angelina Jolie has a number of tattoos, but when the actress's marriage to Billy Bob Thornton ended in 2002, the ink she dedicated to him left her with plenty of love lost — and one truly awful celebrity tattoo. "I'll never be stupid enough to have a man's name tattooed on me again," she said at the time. Then, she proceeded to have Billy Bob's name that was inked above a Chinese dragon removed by laser treatments.
2. Star studded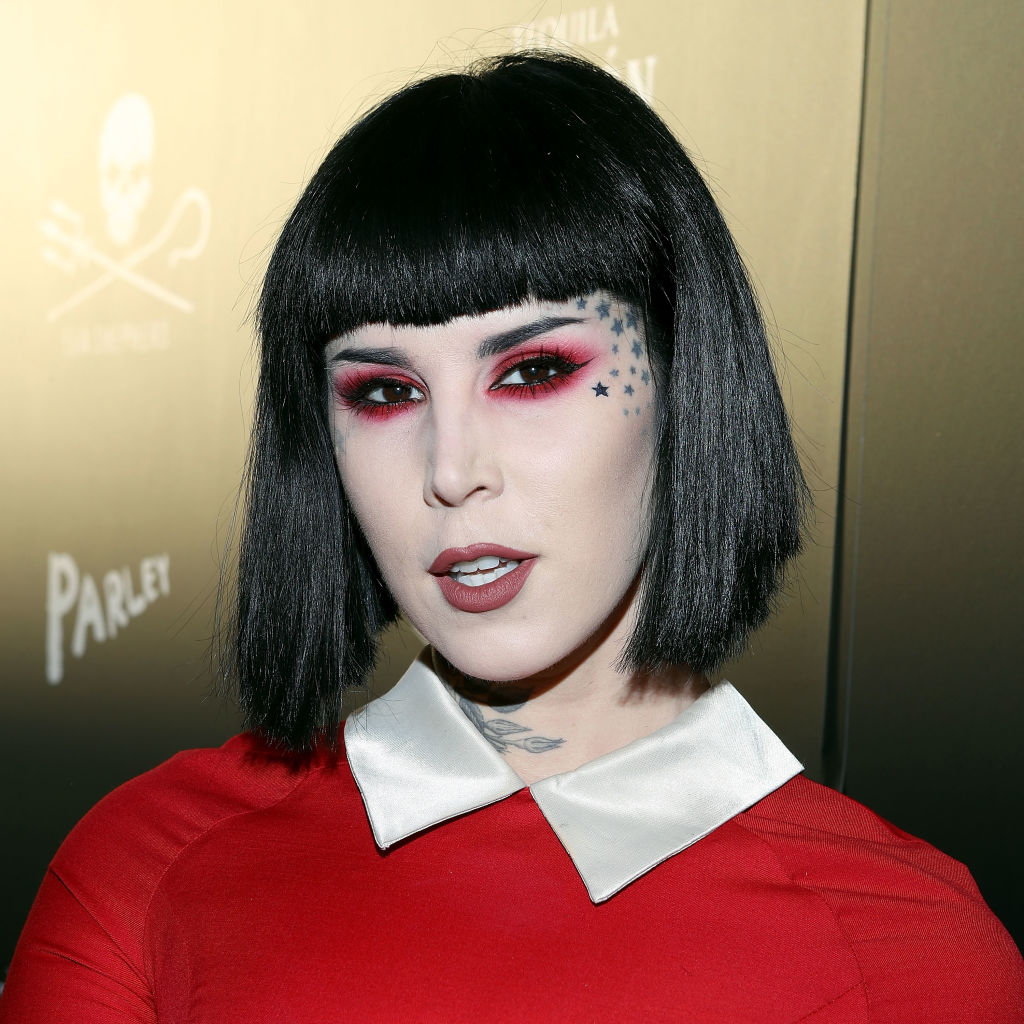 She may be a famous tattoo artist, but Kat Von D has still joined the ranks of the truly awful celebrity tattoo club. She inked a fifth-grade portrait of her onetime flame, Jesse James, on her rib cage. When they broke up, she set out to get him removed through laser treatments.
But that's not it. One tattoo she doesn't seem keen on removing is one that's equally eyebrow-raising — the constellation of stars on her face. Face ink is a tough sell, as it's a tough one to hide. She will just have to rely on her range of cosmetics — including concealer and foundation — to cover it up if she so desires.
3. Face forward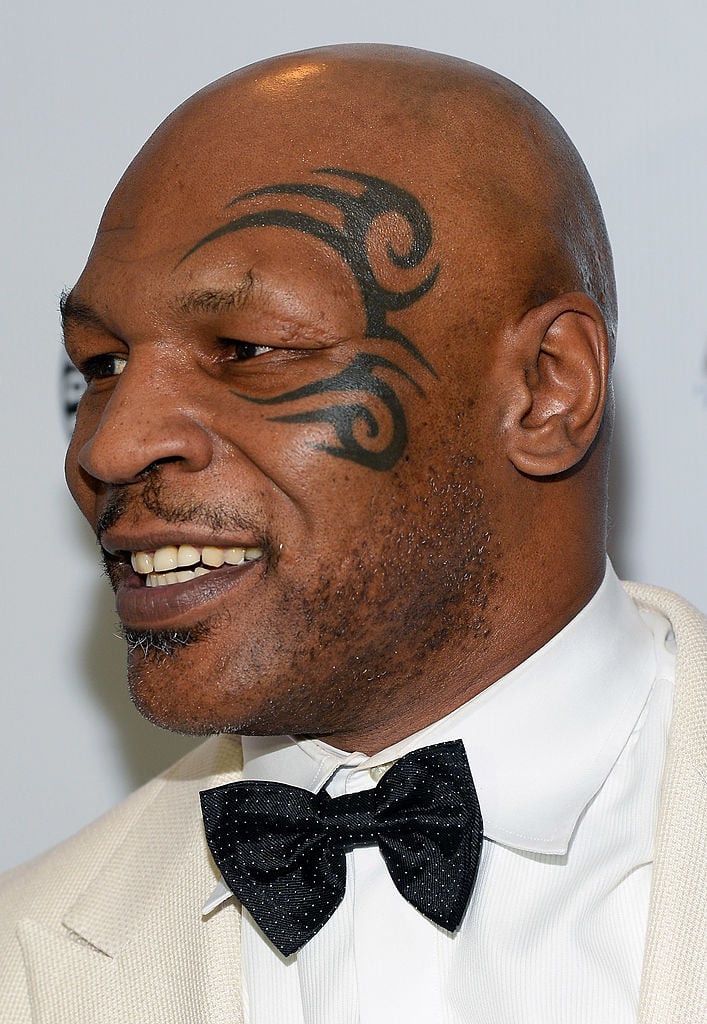 As a former boxer, Mike Tyson is accustomed to being a force to be reckoned with in the ring. But it's his infamous tribal tattoo on his face that makes him quite memorable outside of the ring. As in the case of Kat Von D's constellation, Tyson's face tattoo is a tough one to swallow.
4. Oh, Marilyn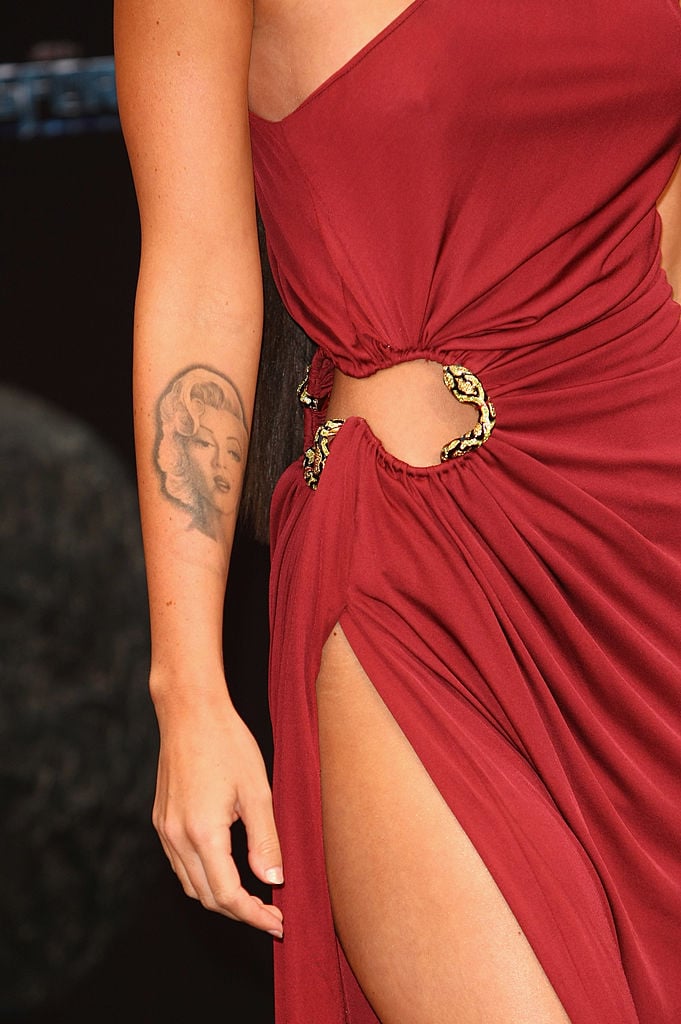 Megan Fox's rather sizable Marilyn Monroe tattoo on her forearm is but a faded memory, as what was once a good idea in her book quickly turned to a costly mistake. Back in 2011, she was quoted as saying she was removing it to avoid attracting "negative energy." She also famously has an adaptation of a line from Shakespeare's King Lear on her back that she hasn't removed. The ink reads, "We will all laugh at gilded butterflies."
5. Eyes spy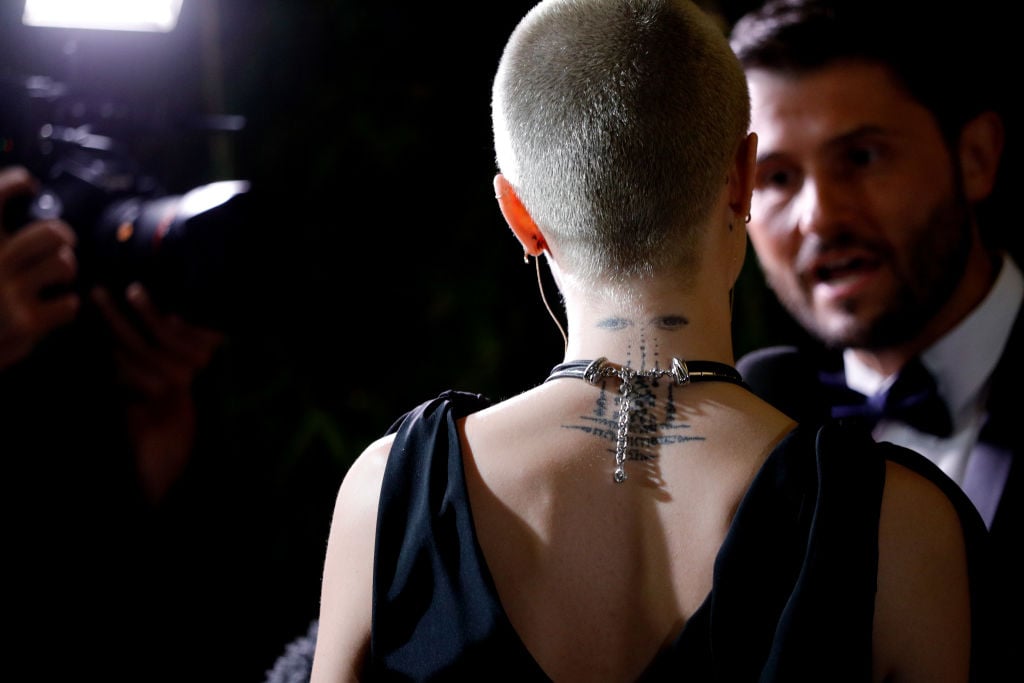 Cara Delevingne literally inked eyes in the back of her head. But you might have never known they were staring at you until the model-actress shaved off her hair for a role as a cancer patient. She's rocked the buzz cut in the most edgy, glam way, but the eyes still have us shaking our head.
6. Bum rush
Although it's not seen on the regular, Lena Dunham's "The Odeon" neon sign tattoo on her derriere is nothing short of questionable. She said it's in homage to her being an official "deranged daughter of TriBeCa," but that doesn't exactly make this eyesore ink injury any better.
The Girls actress has more ink on her chest, which isn't as visible either. But it's equally questionable. Lastly, the one tattoo that you might always equate to Dunham is the one on her arm of the bull Ferdinand from the popular children's book. Despite its sweet intentions, even it can have a distracting quality.
7. Overachiever
Justin Bieber seems to be on a mission to slowly, but surely, cover himself in tattoos. And while the messages behind his ink are often ones of faith, family, and other important pillars, one of his latest pieces has us wondering when enough is enough. While he has a lion, bear, and cross across his chest, he most recently added "Son of God" with a bald eagle across his belly. One thing's certain, he just gave himself motivation to never lose his abs.
8. Clip art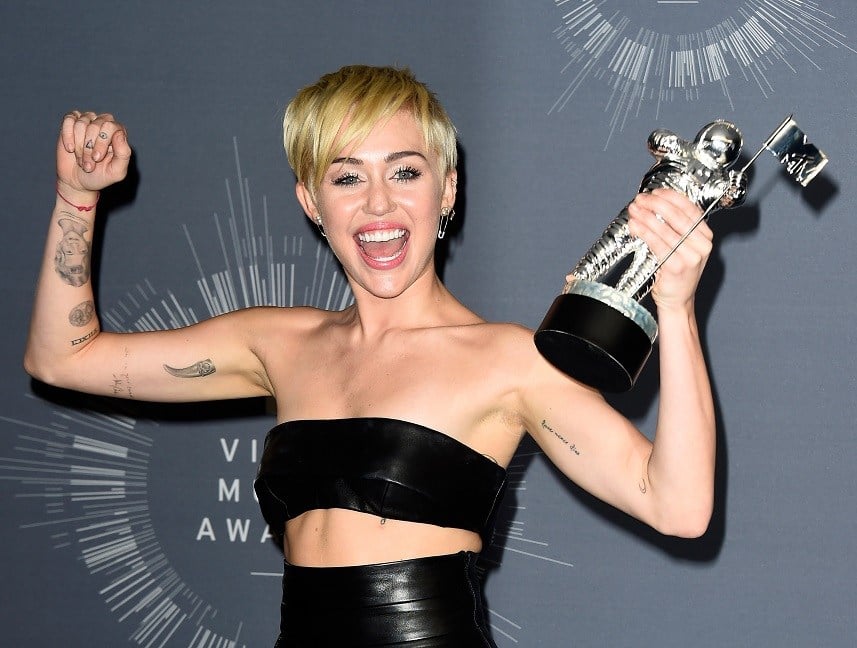 Miley Cyrus is another singing star who has quite the collection of body art, although a number of her tattoos are quite small. Still, the tiny clip-art style look is likely not to everyone's taste since it looks so random. Her right arm is home to an animal tooth on her bicep, Roman numerals inside her elbow, arrows behind her elbow, a portrait of her grandmother and an anatomical heart on her forearm, and an anchor on her wrist. On her right hand, her fingers are home to an equal sign, a peace symbol, a cross, "Bad" from the Michael Jackson album, and the word "karma." On her knuckles she has a heart, an evil eye, an alien head, and a watermelon slice. Whew!
9. Italian job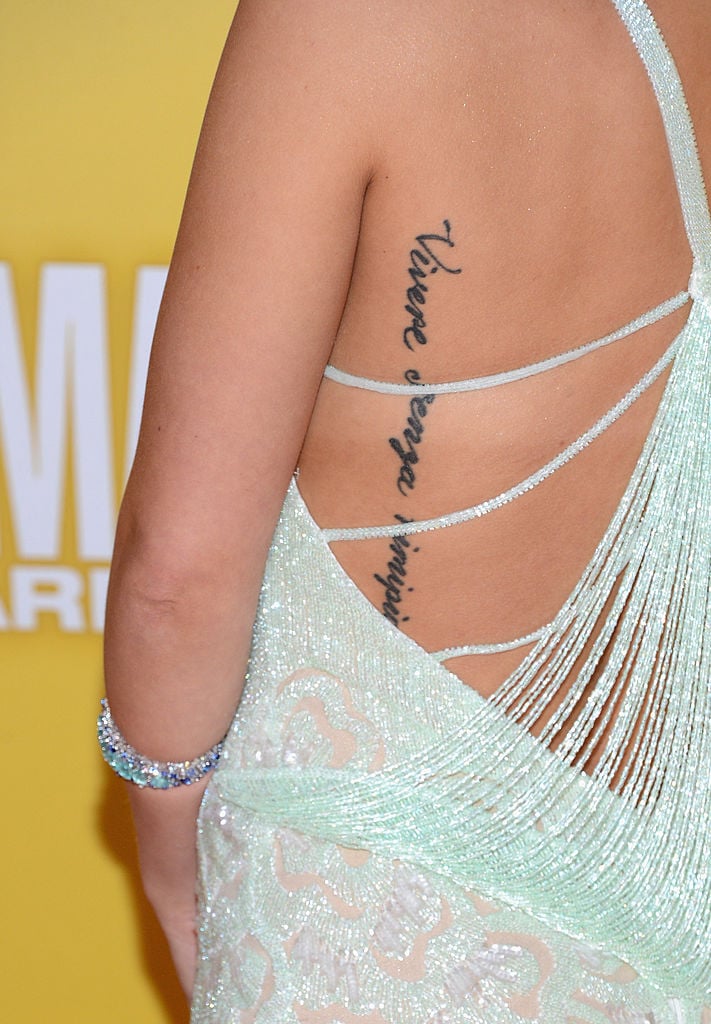 Tattoo misspellings and misrepresentations can happen even to the celebrity set — and they rank pretty high on the unfortunate, awful list. Hayden Panettiere fell victim to such when she inked "live without regrets" in Italian on the side of her rib cage. But, alas, one of the words was misspelled. She's since gotten the tattoo removed. But it once read, "Vivere senza rimipianti." The last word should have been spelled "rimpianti."
10. Moth to the flame
Lady Gaga is no stranger to getting inked, but one of her latest body art decisions was rather awful. So, it's a good thing it was just temporary. For the 2017 Grammys, the singer showed off a gigantic moth and skull on her back in tribute to Metallica and their "Moth Into Flame" song. Even Mother Monster wouldn't get something so fleeting as a moth — at least not permanently.
11. For goddess sake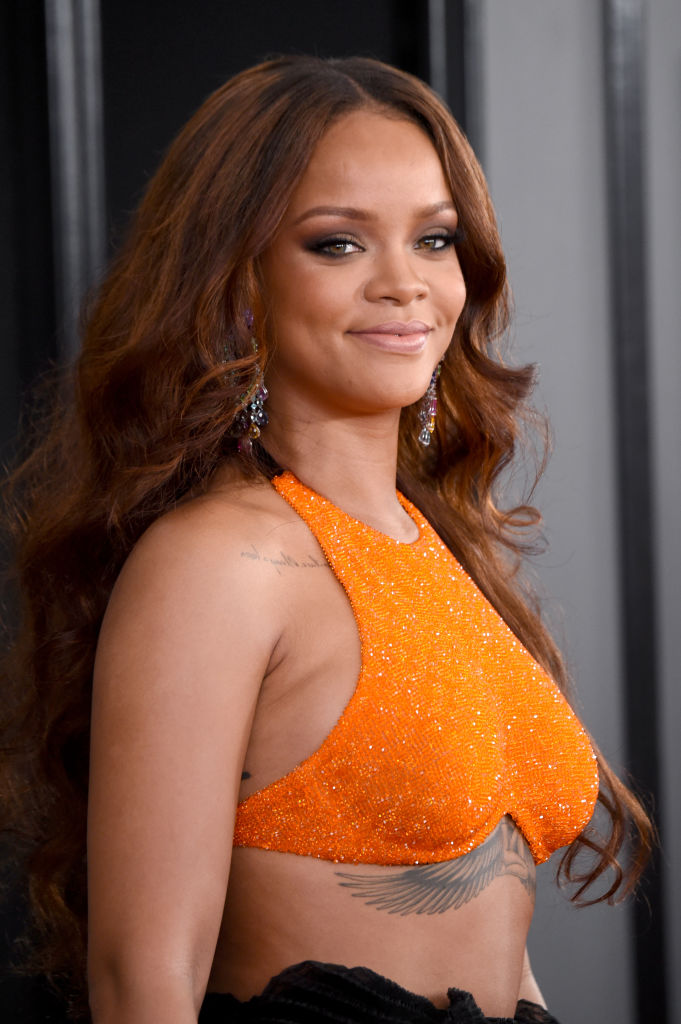 When Rihanna got her Goddess Isis body art directly underneath her chest, it was certainly buzz-worthy. While there might be love-hate opinions on this Egyptian goddess of rebirth tattoo, what cannot be faulted is the message behind it. RiRi inked the "Complete Woman" symbol in honor of her late Gran Gran Dolly.