Getting Thrifty: Types of Clothing You Should Never Buy at the Thrift Store
Thrift store shopping is something of an art form. Finding the "good" in Goodwill can be a bit like digging for buried gold. That's not to say that the treasure hunt isn't worthwhile; there are good finds and even better deals to be had. Sometimes, even new clothing or rare vintage and designer pieces turn up unexpectedly.
However, if you're going to go thrifting there are some apparel pieces that you simply shouldn't purchase (aside from that questionable fox fur gangster-style coat and too many plaid flannel T-shirts to count). Check out this list of do-not-buy items and then just make sure that Macklemore and Ryan Lewis' "Thrift Shop" is on your playlist on your way to the store — to set the mood, naturally.
1. Underwear
There is absolutely not a single reason in the world to purchase used underwear, much less at a thrift store. It doesn't matter if you wash it in bleach and scalding hot water, just say no. There's no reason to get that intimate with the previous owner. Plus, you can find very accessibly priced, new boxers and briefs that remove any worry and all of the gross, weird factor of wearing a stranger's underpants.
2. Swimsuits and wetsuits
For much the same reason as you wouldn't buy underwear at the thrift store, swimsuits and wetsuits are off limits, too. In addition, when it comes to wetsuits, the neoprene is prone to wearing out with age and use, making it thinner and less effective at insulation and buoyancy. Secondhand swimwear is simply bad news.
3. Shoes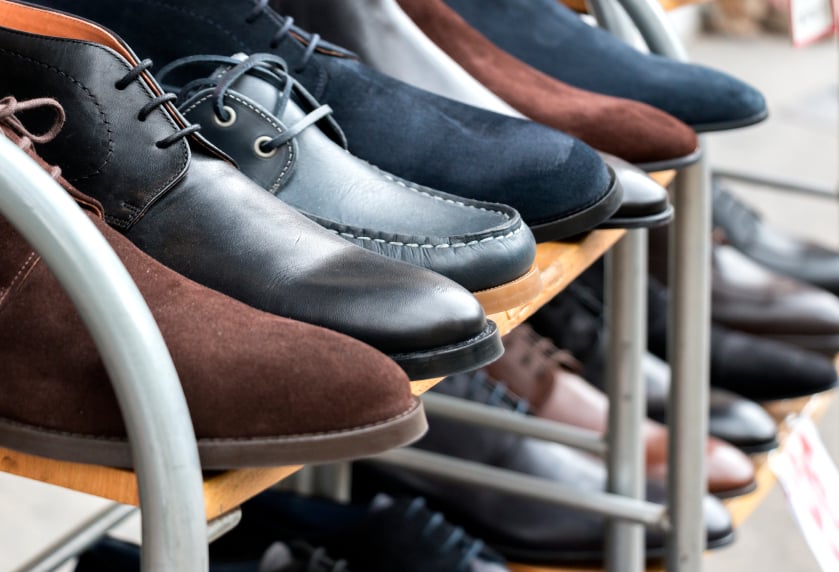 Unless you find a nearly brand spanking new pair of shoes at a thrift store, it's best to steer clear of footwear. Cracked leather, dirty canvas, and faded-out suede is never a good look. Plus, most shoes require a specific period of time to be "broken in" for maximum comfort, which means that previously owned shoes have molded to their first wearer's feet. It will be difficult to get leather dress shoes, boots, or even sneakers to re-mold to your feet, and poorly fitting kicks will only leave you uncomfortable.
When it comes to athletic shoes, there's even more reason to skip purchasing them secondhand. Used running shoes are simply worn out and often devoid of the protective cushioning that you need for any high-impact sports activity. Better to stick to new shoes that will adequately protect your joints.
4. Hats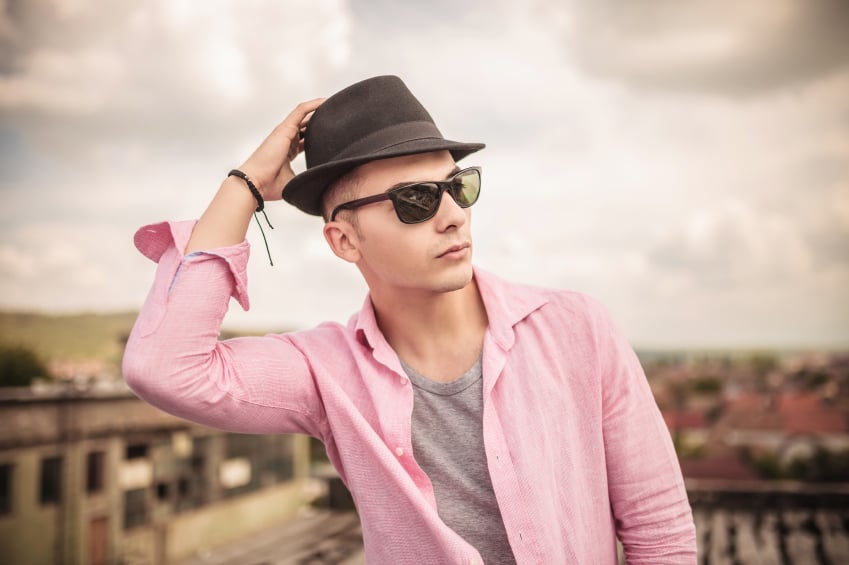 Hats may contain remnants of hair product, sweat, and skin infections. Need we say more?
5. Clothing that requires a tailored fit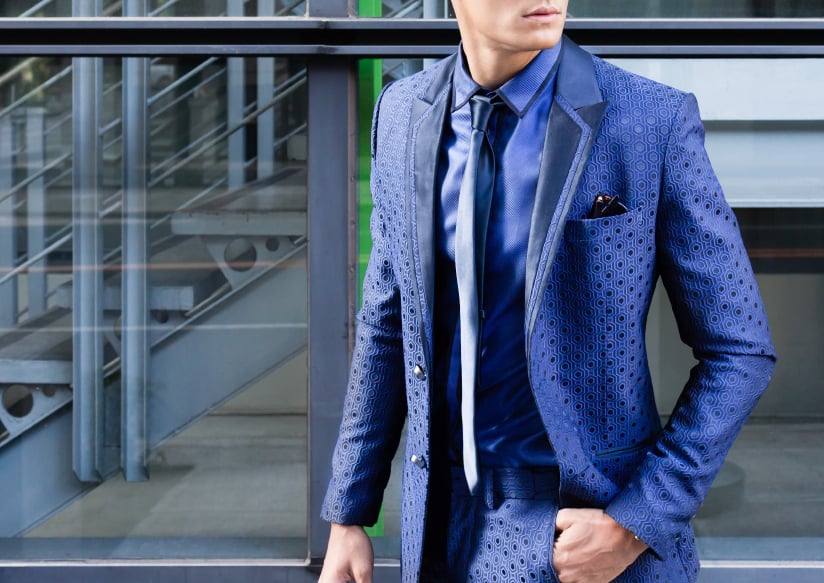 Unless you happen across a sport coat or a pair of slim pants that fit you like a glove, tailored clothing can be a bit of a bad deal at a thrift shop. There's no point in buying a suit on the cheap and then spending tons of money on alterations to have it reshaped and remade to fit your body. Better to buy it new and have it fit correctly the first time around.
The same goes for clothing that's a bit too snug right now, but you're planning to lose those 15 pounds, right? Wrong! It doesn't matter how well-priced that tight pair of jeans is, leave them on the rack. Buy something that fits you now, and then when you do drop the weight, there will be an even better sartorial option awaiting you the next time around.
6. Clothing that is in bad condition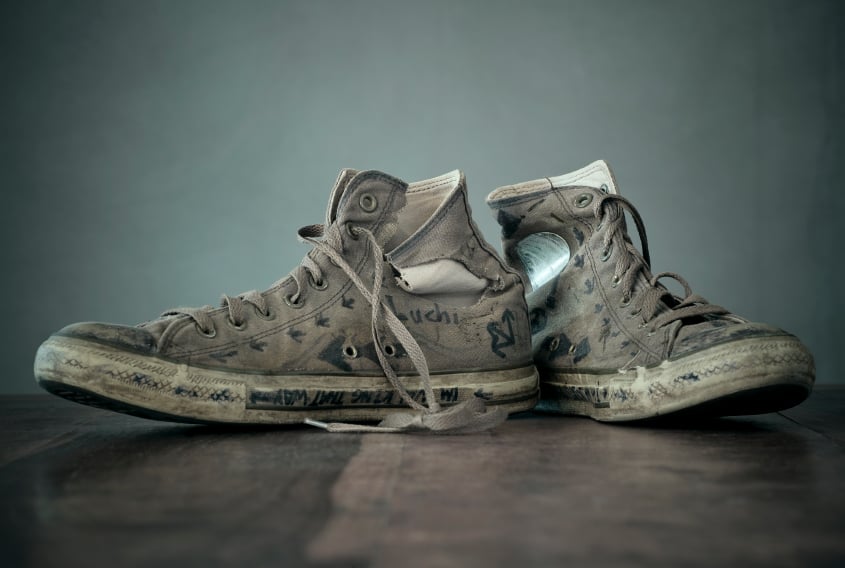 Missing buttons, broken zippers, worn-out fabric, or small rips and holes in pockets should all be definitive reasons to ditch the article of clothing. By the time you've bought it and then spent the time and the money with the tailor to replace what's missing or repair what's damaged, that bargain no longer looks like such a good deal.
Follow Rachel on Twitter @rachellw and Instagram @rachellwatkins