Want the Perfect Beard? 4 Secrets From Beard Experts
Pogonophiles know that the perfect beard comes equipped with many benefits: an artful mix of hipster meets traditional flair; distinguished manliness in spades; No Shave November cred; and, of course, lumbersexual status — not to mention automatic entry into the Bristlr ranks.
For the Bristlr newbie, it's basically an app that "connects those with beards to those who want to stroke beards." Which means, you'll want to download it immediately. But, take note, this "Tinder for beards" pulls no punches when it comes to facial fuzz. There is no room for bearded slackers — the app has a rating system where potential dates' beards are ranked in comparison to other bearded locals in the area. The competition is on!
With that in mind, we asked a few grooming gurus and bearded experts how to make sure that your facial hair is ready for its close-up. So, whether you're swiping right or left on Bristlr, or simply putting your best face forward at the bar, these beard care tricks and tips will keep your facial hair in line.
1. Get some face time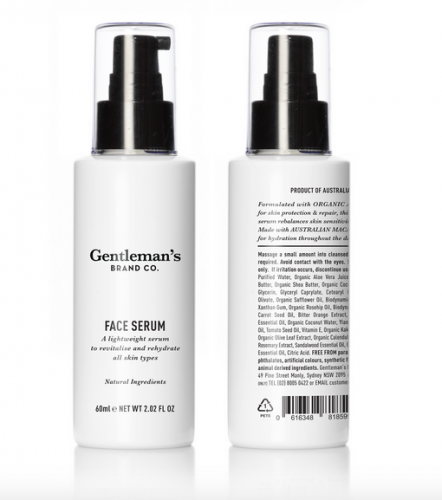 Rule No. 1 for putting your best whiskers forward (and for the dating game, as well)? Invest in some face time. Skincare can often take a back seat to the beard, but it's important not to shirk your attention to your epidermis. Matthew Woodward and Nick Benson, founders of Gentleman's Brand Co., recommend finding a multi-tasking treatment that will deliver maximum bang for your buck, both moisturizing your beard while keeping the skin underneath and the rest of your face well hydrated.
A product such as the Gentleman's Brand Co. Face Serum does the trick with its lightweight, 100%-natural formula that is appropriate for all skin types. Aloe vera provides skin protection and repair while Australian macadamia oil restores moisture and organic kakadu plum, olive leaf, and calendula extracts deliver powerful antioxidants to assist in skin rejuvenation.
2. For a perfect beard, keep it clean (and soft)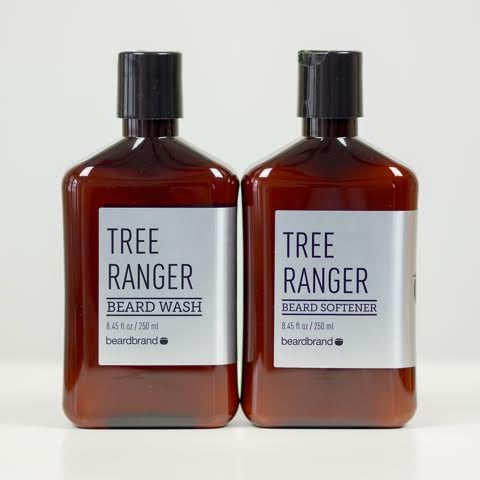 Basic hygiene is a must when it comes to that facial fur. Perhaps no one knows that better than the wonderfully bearded Eric Bandholz, founder of Beardbrand. He suggests using a beard wash and a beard softener as a one-two punch to ensure your scruff is squeaky clean and more touchable-worthy than scruffy. After all, Bristlr or not, there is no bigger turn-off than a bristly, sharp beard. Check out the Beardbrand Tree Ranger Beard Wash and Beard Softener, which was formulated to be gentle enough for the face but tough enough to tackle even the most curly and coarsest of hair.
3. Don't get (too) wild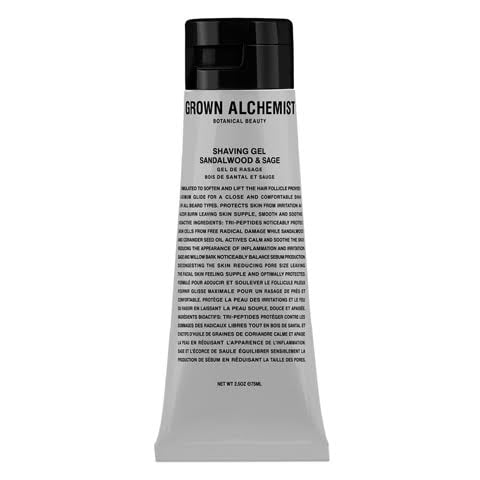 There's nothing wrong with embracing that inner wild child — to a point. But when it comes to that beard you're rocking, don't let it wear you. Rather, show the whiskers who is boss with an effective shave gel, such as Grown Alchemist's sandalwood and sage product. Not only does it have a botanical-inspired, fresh scent, it is formulated to soften and lift the hair follicle for maximum glide yielding a close and comfortable shave. Tri-peptides also work to protect the skin from irritation and razor burn leaving skin supple, smooth and soothed.
Grown Alchemist's co-founders Keston Muijs and Jeremy Muijs say that an effective shaving gel, or even a cream, is crucial to ensuring dreamy beard growth that's absent of any unruly, stray hairs that can spring up outside your preferred beard shape.
4. Invest in a performance enhancer

Let's face it: When it comes to you and your beard, things get personal. If your beard isn't performing or growing to the best of its ability, you may need to bring in reinforcements. Rather than opting for a beard transplant to fill in bald, patchy spots, brand management guru and DPBM founder David Pirrotta recommends finding a product to stimulate hair growth.
SACHAJUAN's Hair Control Treatment does just that by targeting the main causes of reduced hair growth including poor micro-circulation, follicle aging, and follicle atrophy. The product contains Procapil, which combines vitamin-enriched matrikine, apigenin and oleanolic acids from natural olive tree leaves and absorb into the hair strands and skin to improve their overall quality and condition. Word to the wise: This potion can also be used to enhance your head of hair.
Follow Rachel on Twitter at @rachellw and on Instagram at @rachellwatkins