When Will the Smart Home Finally Become Popular?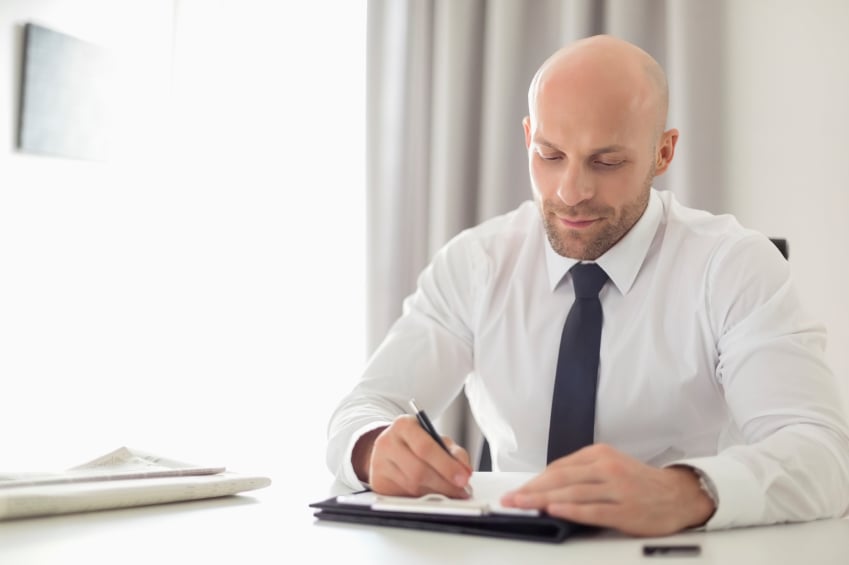 The future of the smart home doesn't look so certain. While the Wi-Fi Alliance just announced a new type of Wi-Fi, called HaLow, that looks tailor-made for the Internet of Things, and dozens of manufacturers are developing connected devices aimed at making every part of your home smarter and more efficient, few regular consumers have really gotten on board the smart home train. And that might have you wondering: When will the smart home really catch on?
As research firm Forrester reported mid-2015, only about 13% of adults who are online in the United States report using one or more smart home device. The point of the research wasn't to claim that the smart home isn't catching on; instead, the researchers noted that even in that relatively small user base, user interests and priorities were so diverse that "no one company is dominating or ever will be able to dominate a unified smart home market."
But as smart home devices and their use cases diversify, researchers think that more consumers are going to get on board with the smart home. Real estate brokerage firm Coldwell Banker polled more than 4,000 Americans in advance of the 2016 International CES trade show in Las Vegas. The survey found that it isn't just tech-savvy users who are adopting smart home technology. In fact, 36% of those who plan to begin using such devices in 2016 say that they don't even consider themselves to be early adopters of technology.
Unsurprisingly, the survey found that the most popular smart home tech currently installed is in the area of "smart entertainment." (Think smart TVs and speaker systems, which 44% of smart home tech owners already have.) About 31% have smart home devices aimed at security, and 30% have smart home devices that enable them to control the temperature and environment of their homes.
The report also looked at what smart home devices consumers want to adopt in the near future. 63% of respondents want their security devices, like locks and alarms, to be smart. 63% also want smart thermostats and fans, while 58% want smart lighting, and 56% want smart safety devices, like carbon monoxide detectors and nightlights. But even that interest doesn't negate the fact that, for the most part, the industry's enthusiasm for smart home devices, sensors, and hubs isn't yet matched by consumer interest.
As Don Clark reports for The Wall Street Journal, the cascade of smart home gadgets is expected to pick up speed thanks to the Consumer Electronics Show. But the influx of devices "seems to be running well ahead of consumer desires." Early adopters have purchased Internet-connected thermostats and smoke detectors, but many researchers say that "mainstream consumers" haven't yet found reasons to buy those devices.
Part of that reluctance stems from the inherent vulnerability of many Internet of Things devices, which The Cheat Sheet reported can leave your records and personal data vulnerable when the devices and software are poorly engineered, as can happen when manufacturers rush a product to market in order to compete with rivals' offerings. Because most smart home products can be controlled remotely from a smartphone or a computer, consumers fear that the devices could be hacked by intruders or used by manufacturers to gather data about their behavior. Clark notes that a survey of 28,000 consumers in 28 countries being released by Accenture found that 47% of respondents cited security and privacy as potential obstacles to adopting smart home technology.
Among respondents who are planning to buy smart home devices in the next twelve months, a significant proportion chose to be cautious about using them, or even postponed their purchases. 18% had stopped using smart home devices, or terminated the services that accompany them, due to a lack of security guarantees. The survey found that 9% respondents, about the same proportion as in a 2014 survey, planned to purchase connected devices this year.
Clark notes that the Consumer Technology Association, which organizes CES, predicted that U.S. sales of smart home devices will grow 21% to 8.9 million units in 2016, and will generate $1.2 billion in revenue. But the reach of individual product categories appears to be much lower. Data from Accenture showed that 10% of respondents owned connected security cameras, 9% used smart thermostats, and 5% of respondents owned devices called smart plugs, which enable home appliances to connect wirelessly.
Despite low adoption of smart home devices so far, new gadgets will flood CES in Las Vegas, with Clark listing "Internet-connected sprinklers, pool monitors, security cameras, door locks, fans, blinds, washing machines, ovens and garage-door openers" as popular categories. Apple, Google, and Samsung are pushing technologies that coordinate devices from different vendors.
More from Gear & Style Cheat Sheet:
Want more great content like this? Sign up here to receive the best of Cheat Sheet delivered daily. No spam; just tailored content straight to your inbox.