Why Samsung Should Pay More Attention to What Apple Is Doing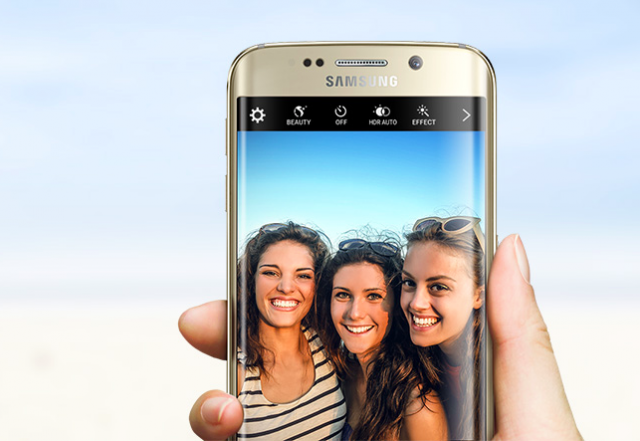 Apple's releases of new iPhones are generally hugely successful, generating worldwide interest and crowds at local Apple Stores for weeks. Meanwhile Samsung, one of Apple's main competitors for the high end of the smartphone market, has a confusing release schedule that's getting it into some trouble. Here's why Samsung needs to pay attention to — and learn from — Apple's iPhone refresh cycle strategies.
As Larry Dignan recently reported for ZDNet, Samsung may have missed its chance to slow the iPhone's momentum because it misjudged consumer demand for the Galaxy S6 Edge versus the regular Galaxy S6. Edison analyst Richard Windsor reported that supply of the different versions of the flagship phone was completely at odds with the demand that Samsung ultimately experienced. Windsor said that because the S6 Edge is significantly more expensive than the S6, and previous Edge devices have not sold well, Samsung "was rational in its expectation that the regular S6 would outsell the edge 4 to 1." But demand for the two models has been roughly one to one, "leaving a shortage of the S6 edge and inventories of the regular S6."
Samsung is reporting its seventh straight quarter of declining operating income. Quartz's Leo Mirani noted that the irony of the situation is that this could have been the quarter that Samsung finally "slipped back into growth." The company didn't release a breakdown of its sales by phone model, but demand for the two devices has been even. Mirani explains that "the complexity of the Edge's design and production process meant the company couldn't make the things fast enough. And it had far too many of the other one."
Samsung will now need to lower inventory of the Galaxy S6 with promotions while increasing its supply of Galaxy S6 Edge units. But even more problematic for Samsung is how its timeline lines up against Apple's. The tech world is already anticipating the release of the iPhone expected to be named the 6s this fall. Anticipation of a new device from Apple, particularly one with the upgrades expected with this year's model, can slow smartphone sales overall and have a detrimental effect on Samsung's ability to sell its new flagship devices. As Dignan puts it, "Samsung will be ramping supply amid a demand pause."
For more successful launches in the future, Samsung needs to both pay attention to Apple's refresh schedules and change its own accordingly. While there's hardly a month out of the year when there aren't rumors circulating about whatever Apple is planning, patenting, or producing, Samsung should place a priority on minimizing the potential for "Apple anticipation" to dampen the excitement over its flagship phones.
Additionally, it would be in Samsung's best interest to make it easier for users to get the phones they want, when they want them, by taking a page out of Apple's book and keeping flagship iterations more closely bundled. For example, Samsung launched the AT&T-exclusive Galaxy S6 Active version of the flagship phone considerably later than the Galaxy S6 and Galaxy S6 Edge. So much later, in fact, that Android Central recently polled its readers as to whether they regretted buying the standard Galaxy S6 before the S6 Active became available.
Consumers have complained in the past that Samsung releases dozens of phones in a year, with at least two different flagship phones launching in many years. The problem isn't that Samsung is improving its hardware too quickly — rather, it's confusing consumers with numerous phones and convoluted release cycles. The latest models in the Galaxy S series, for example, tend to be announced near the beginning of the year, while the latest additions to the Galaxy Note series appear toward the end of the year.
That's not to say that Samsung should consolidate its wide and diverse product offering to a single line of phones, like the iPhone. It shouldn't — and it won't. But when it comes to the phones that are built to compete with Apple's iPhone, Samsung would do well to pay attention not just to what Apple does on the hardware side, but to be conscious of when and how Apple is building interest in its next devices. That will help Samsung figure out how Apple's release schedule affects smartphone sales — and to determine whether it should adjust its own refresh cycles accordingly.
More from Gear & Style Cheat Sheet:
Want more great content like this? Sign up here to receive the best of Cheat Sheet delivered daily. No spam; just tailored content straight to your inbox.