5 Free Ways to Have a Fun Night With the Family
Parents can easily get so busy, between work, kids' activities, and other demands, and sometimes family time gets pushed aside because there are so many other time commitments. However, according to The Child Development Institute, the importance of giving your children attention and spending time with them is often overlooked because parents focus so much on raising a successful child. According to the same source, spending this time with your children can help them to feel important and loved, encourages a strong bond to be formed, and gives your children a chance to share their thoughts and feelings. Incorporating family fun night into your regular routine is a great way to interact with your child or children. Here are five free activities you can use for your family fun night.
1. Game night
Kids love game night, and honestly, so do most parents. According to Scholastic, board games allow you to spend unhurried time with your kids, and also provide many learning opportunities. While you might be spending time with your kids when you drive them to different activities, board games require regular interaction, and it's great for kids to see their parents without all the distractions of driving or talking on the phone. There are many games you could choose, but if you choose a board game, try to find one that everyone can enjoy, and is age appropriate. You also don't need to stick with just board games.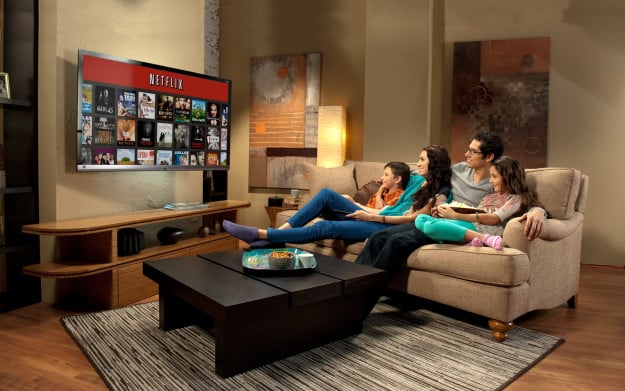 2. Movie night
There's something that is so special for kids about turning the lights down, grabbing a cozy blanket, and sitting with the family. Although watching a movie with your kids won't necessarily encourage serious conversation or interaction, not every single family fun night needs to be extremely structured. Sometimes it can be great to just sit back and relax together. You can also have fun activities that lead up to the movie, such as making popcorn or voting on a movie.
If you want to make your family night more interactive, you can also talk about the movie after. Use leading questions that will get your kids talking, such as asking your kids what their favorite part was, or what they would do if they were a certain character. There are many movies to choose from, a but this list by Time Out New York of the 50 best kids movies to watch as a family can help you get started.

3. Sleepover in the living room
From a young age, most kids enjoy sleeping anywhere but their own bed in their own room. There's something fun and exciting about sleeping near mom and dad when a child is very young, or even sneaking into a sibling's room or downstairs to take a snooze. As kids get older, while they may stay in their rooms more often, they don't lose the desire to explore. Allowing kids to have a sleepover in another part of the house, such as the living room or playroom, is a fun and free way to encourage them to try something new. Drag out the sleeping bags, pillows, and anything else they need. Then let them talk and play. You can sleep in the same room, or simply stay up with them for a while talking and being silly. Your kids will enjoy changing up their usual routine.

4. Have a theme dinner night
Food costs money, so this family fun night isn't exactly free. However, you have to purchase food for dinner anyway, so you don't necessarily need to spend any extra money. Incorporating a theme dinner once per month or more can be a fun way to enjoy time together and also learn about something new. The most important aspect of this event is that you all eat together, so be sure that you choose a night with no activities. Then, as a family, agree on a specific theme (or take turns.) There are many good ideas on Pinterest. You can choose something seasonal, like a fall-themed dinner, or you can try foods from around the world. Depending on the age of your kids, you can also ask each person in the family to help with or contribute a dish or side. Lastly, consider incorporating some history about your theme into the conversation.

5. Go outside
Most kids thrive on fresh air and exercise, and some of the best possible family fun nights can take place outside. You don't even have to plan something elaborate. Organizing a family baseball game in the backyard can be enough to make your kids feel appreciated, as long as your mind is in the game and not flashing back to the work you need to do or the phone calls you need to make. Many families also enjoy going on walks together or exploring new places together. Getting out of your regular routine is key here again. Pitching a tent in your backyard is another free, but fun, way to spend time as a family and enjoy being outside.
As parents, it's so easy to get stuck in a routine of driving kids to different activities and asking the same questions about their day at dinner each night. Incorporating family fun night into your routine can help your kids feel appreciated, and help your bond grow even stronger. Plus, sometimes it's nice to just have fun.
More from Personal Finance Cheat Sheet: