5 of the Best Podcasts on Sex, Health, and Physical Fitness
The podcast has become a force to be reckoned with when it comes to spreading both entertainment and information. Often, the best shows give you a little of both. If you're looking for new inspiration to get in shape and take responsibility for your overall health, podcasts can help you get there. They are free, convenient, and easy to download. You can even block out some time each day to listen to your favorite health podcast while you do something active, like a midday power walk to get your energy up, your body moving, and your brain alert. Here we'll look at five of the best podcasts for all aspects of your health and well-being.
Podcast icons are courtesy of iTunes.
1. For overall health: TEDTalks Health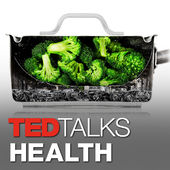 TED Talks provide a great way to stay up-to-date on the latest thinkers, technologies, and ideas, and with the TEDTalks Health podcast, you can zero in on the lectures that matter most for your personal health needs and interests. This video podcast brings you the latest medical breakthroughs as well as healthy daily habits. You'll watch doctors and researchers share medical discoveries, research, and innovation. Sample episodes include "Why we laugh," "What your doctor won't disclose," and "What do we do when antibiotics don't work any more?" If you are an audio-only podcast fan, be sure to check out the main TEDTalks audio podcast, where you'll find health talks and more.
2. For physical fitness: Get-Fit Guy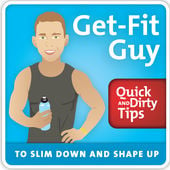 From Quick and Dirty Tips, Get-Fit Guy can help you save time and money on all your physical fitness needs. Host Ben Greenfield shares advice for a balanced approach to health for people of all levels, providing exercise and weight loss tips in an efficient and useful manner. One of the best things about these episodes is their brevity. So if you only have a few minutes to get some quality workout advice, this show's for you. Sample episodes include "Why You Need to Exercise Outdoors," "5 Ways to Get Stronger Feet," and "Workouts to Lower Cholesterol."
3. For mental health: The Mental Illness Happy Hour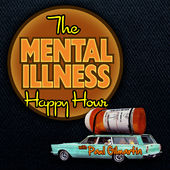 Usually, it's more like 2+ hours of what comedian and host Paul Gilmartin calls "a place for honesty about all the battles in our heads, from medically-diagnosed conditions, past traumas and sexual dysfunction, to everyday compulsive negative thinking." But don't let the show's long form scare you off. The Mental Illness Happy Hour is more than a compelling podcast, featuring in-depth interviews in which guests reveal their complex emotional lives. The show's website also features a blog, a forum where listeners can connect, and a place to fill out anonymous surveys. All together it's about sharing stories and helping every listener feel less alone.
4. For sexual health: Sex Lives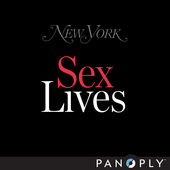 New York Magazine's sex columnist Maureen O'Connor, The Cut's Allison Davis, and host David Wallace-Wells bring you a weekly podcast about sex, dating, technology, and more. With Sex Lives, you get men's and women's perspectives on a variety of sex topics. The show typically features fun conversations and interviews about contemporary culture as it relates to sex, but there are also philosophical, emotional, and ethical conversations that remind listeners how to take a healthy and open-minded approach to sex. For anyone who's trying to find a sex-themed show that is anything but stereotypical, Sex Lives will be an entertaining breath of fresh air. Sample episodes include "Hitting the Dick Gym," "All Hail Female Viagra," and "Could You Date in the Nude?"
5. For your brain: Stuff You Should Know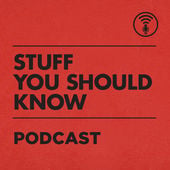 Being healthy means taking care of the body and the mind, so here's a great podcast for flexing your brain's muscles. Stuff You Should Know provides surprising and engaging lessons on nearly any topic you can think of, teaching you truths about the world around you that you may never have considered. Everything from auto-tune, to street gangs, to rainbows are fair game. Sample health-related episodes include "How Junk Food Works," "How Therapeutic Hypothermia Works," and "Does the FDA Protect Americans?" Hosts Charles (Chuck) Bryant and Josh Clark also bring humor into the mix, and as we all know, laughter is the best medicine.
More from Health & Fitness Cheat Sheet: