The 1 Secret Every Single Girl Should Know
Whether you're newly on the market or the eternal bachelorette, navigating the world as a single woman can be tricky. But it doesn't have to be! If you always keep a couple helpful tips in mind, life in the "singles" lane will be an absolute breeze. Here are a couple secrets every single gal should know — and the one secret that can make a huge difference.
The secret to: Not having a label on your head
For some women, it feels like there's a neon sign pointing at them to tell everyone in the room that they're single. When really, how you carry and present yourself is all the signage you need. The secret to not feeling like you're walking around with "single" tattooed on your forehead is to promote other aspects of your life.
Next: This secret could keep you from being single forever.
The secret to: Not taking yourself too seriously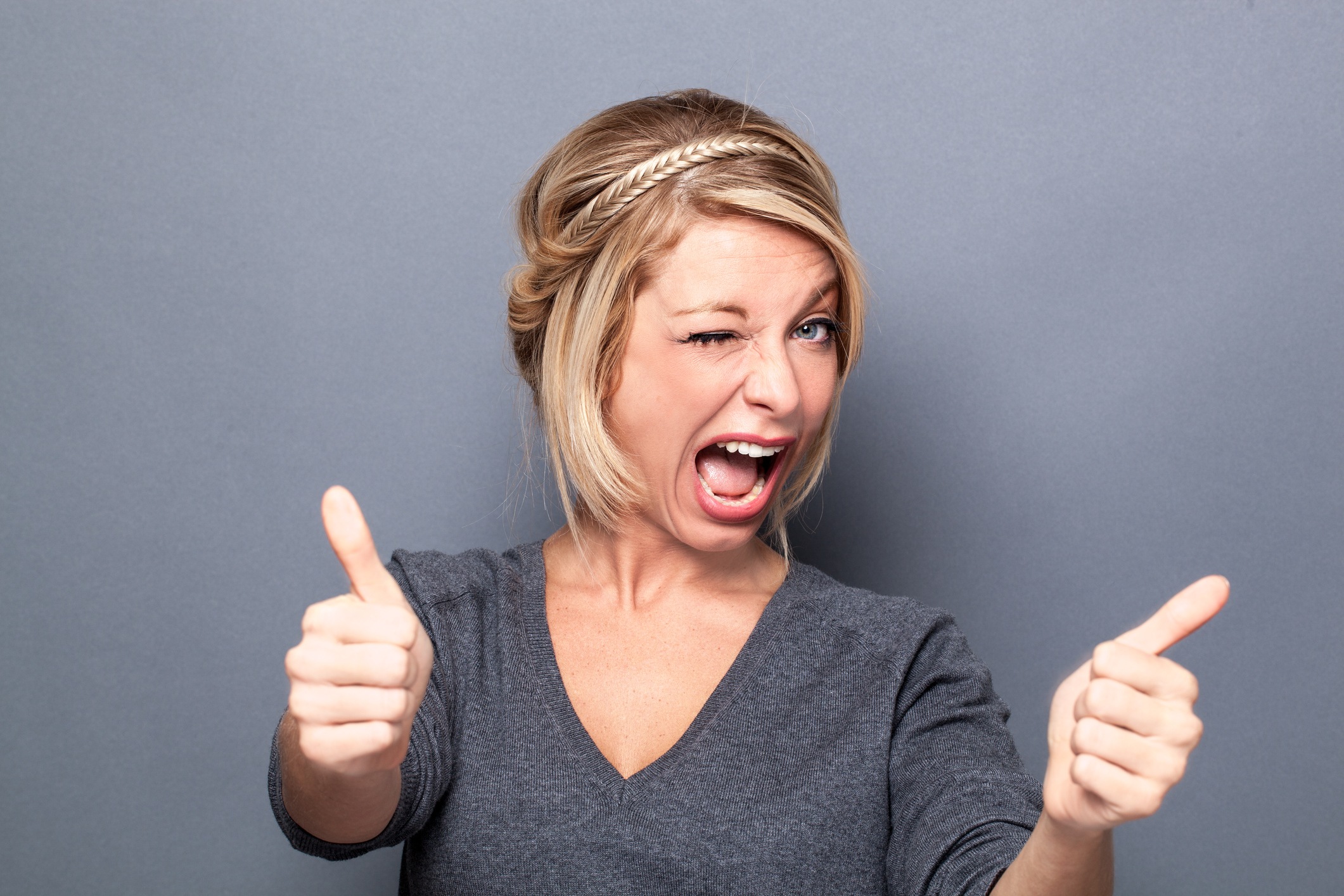 Being a strong single woman with standards is wonderful. But that need to be tough can make you seem like you're too high strung to have a good time. (Which can seriously repel potential mates.) "People often ruin their own chances at happiness because they have super high expectations," dating advice site Bolde.com says. Acknowledging that everyone is human will make your single experience much more easy-going.
Next: On the other hand…
The secret to: Not seeming so desperate
There's nothing wrong with wanting to be in a relationship. But if it's your top priority in life, you may end up falling for just about anybody — even someone totally wrong for you. The secret is to work on yourself first, and figure out what you really want before you seek a partner. Bolde.com agrees that "you definitely need to be happy with yourself first before getting into a relationship."
Next: This secret could make your time as a single more enjoyable.
The secret to: Indulging in 'me time'
Does it seem like every magazine and advice column promotes doing extra self-care when you're single? That's because it's true! The secret to getting the most out of your "me time" is to do a little self-reflection." A writer for TinyBuddha.com explains: "This is the time to reconnect with myself, a time where I can talk to myself, debating all the questions and answers that are bouncing in my head."
Next: This secret will make your outings much more enjoyable.
The secret to: Getting the most out of social time
Practicing self-care doesn't mean spending all your time by yourself. Flying solo means more time to pack your schedule with lots of fun things to do with friends, family, whoever you want! The key here is to balance your social activities with your "me time" so you don't burn out or feel low when you have down time.
Next: One of the most important secrets for single gals.
The secret to: Putting changes into play
The single life gives you all the time in the world to develop healthy choices, and to alter things in your life that you want to change. "It is better to change your life before you start dating someone seriously," the Huffington Post explains. "Because when that happens, you will always want to take them into consideration.
Next: This tip will help you sleep better at night.
The secret to: Feeling safe, all the time
Being single means that you probably live alone, which can be scary. But it doesn't have to be that way. "There are many practical solutions you can put in place to maintain your independent living and protect yourself from potential dangers," Livestrong tells us. Paying attention to your surroundings and knowing your neighborhood extra well can go a long way to helping you feel safe in your singleness, all the time.
Check out The Cheat Sheet on Facebook!